I enjoy a lot of hummingbirds visiting or living around my home. I get many requests for the flowers that attract hummingbirds to my garden so here I will share what I have observed personally.
Would you like to know the flowers that attract hummingbirds to my garden? The flowers listed here are ones that I have observed each year that seem to be most attractive to the hummingbirds around my home.
One thing is important, start with early blooming plants they love. The hummingbirds, whether they live near year-round or are migrating will want to eat early in the season. If you don't feed them someone else will and that is where they will go.
Early Blooms
I will start with flowers that bloom in early Spring and are the beginning of the hummingbird food for my garden. I have hummingbirds that overwinter and I keep a feeder up year round for them but they love to come and sip on early blooming flowers too. This goes along with the idea of planting your garden for continuous color.
Many of these flowers bloom for a few weeks then go to seed and other flowers come into bloom. Lupine is a favorite in early Spring along with Iris.
I also keep pots of Pansies and Violas on my back deck. Once the temps rise I move them to a partially shaded spot and they will continue to bloom on through the summer. The best is morning sun and afternoon shade. Many violas will also reseed for you.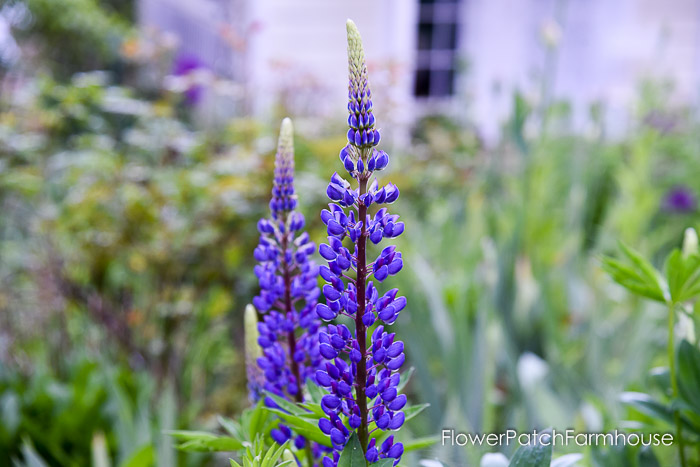 I have tons of Iris and I spotted quite a few Hummers sipping from my Iris this Spring.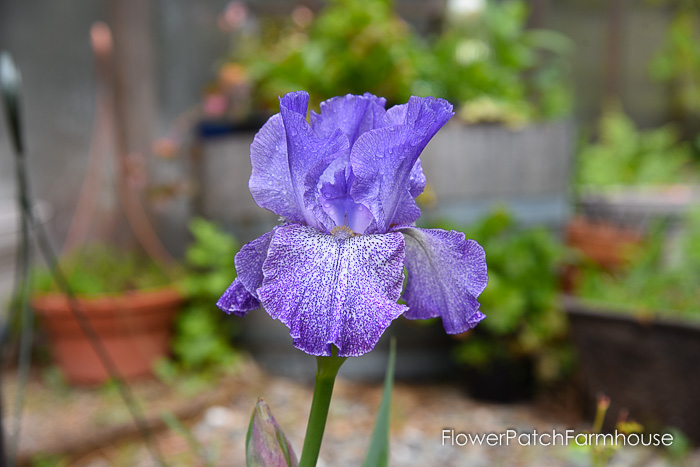 Foxgloves are a biennial that returns to my garden year after year making an easy treat and usually start to bloom just before the Lupine and Iris are beginning to fade. (many tubular-shaped flowers hold lots of nectar that hummingbirds love)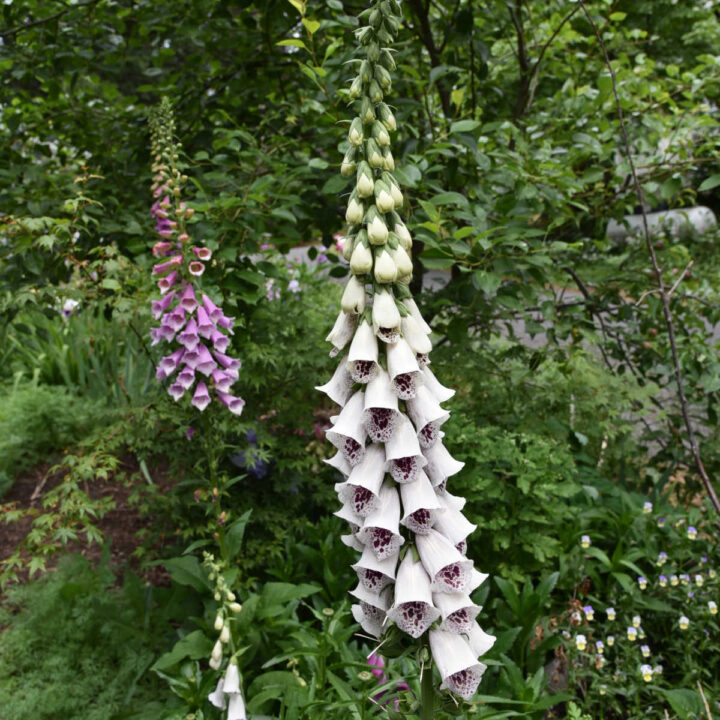 More early blooming flowers I grow are:
Sweet Williams
Lilacs
Columbine
One thing that is very important is masses of flowers of one variety or color. Even potted plants grouped together create a bright and powerful visual attraction to hungry hummingbirds that may be flying far above.
Mid Bloomers
They love red colors like this container of Petunias. (buckets and tubs of flowers)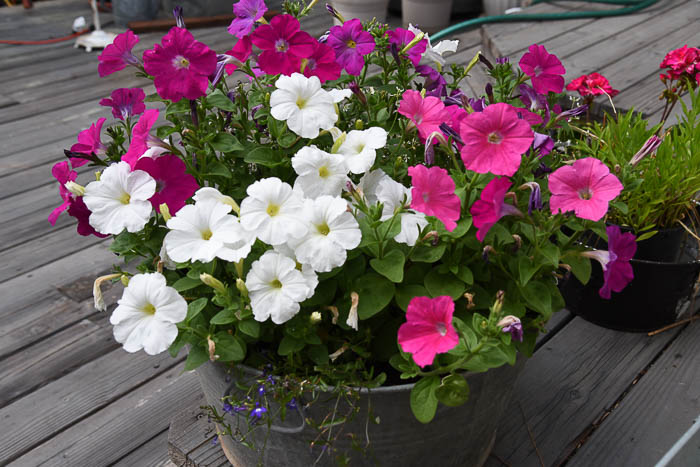 Million Bells aka Calibrachoa are much like petunias and are much more cold hardy.
They have especially enjoyed the Larkspur. They seem to fly for it before many other flowers.
Keep Larkspur it dead headed so they continue to bloom.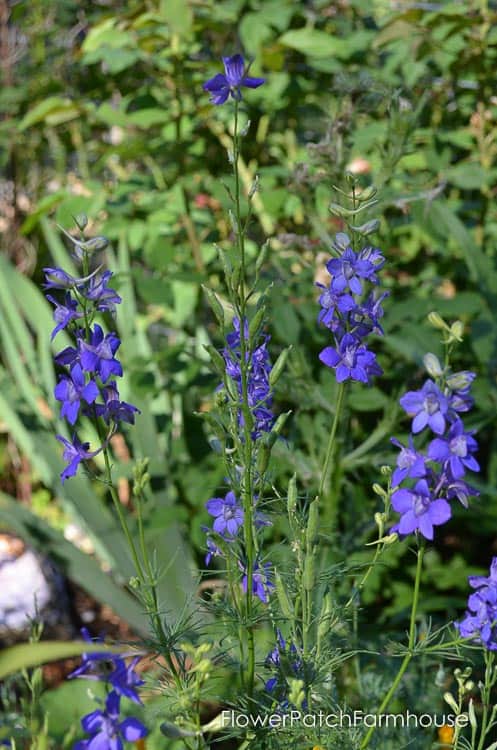 A close cousin of the Larkspur are Delphiniums.
And the Bee Balm aka Monarda is definitely a favorite in mid-summer at the time of this post.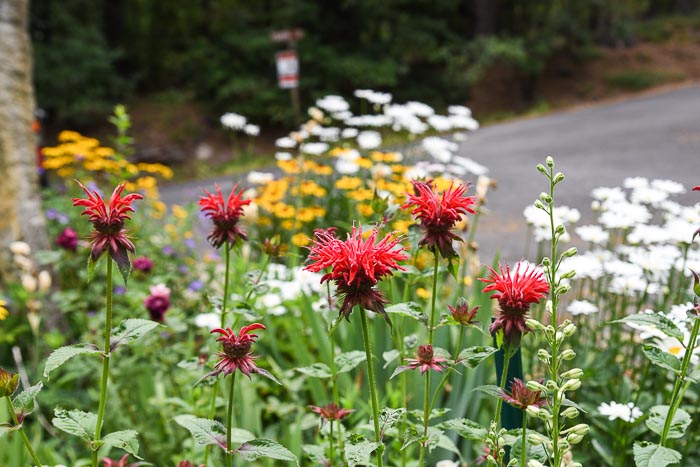 My trumpet vine is just starting to bloom now in mid-July and it is a hummingbird magnet like no other but many varieties can be pesky and invasive. I have mine in a wine barrel and so far it has been well behaved, I do cut it back to about 12 inches in late Fall to keep it in check.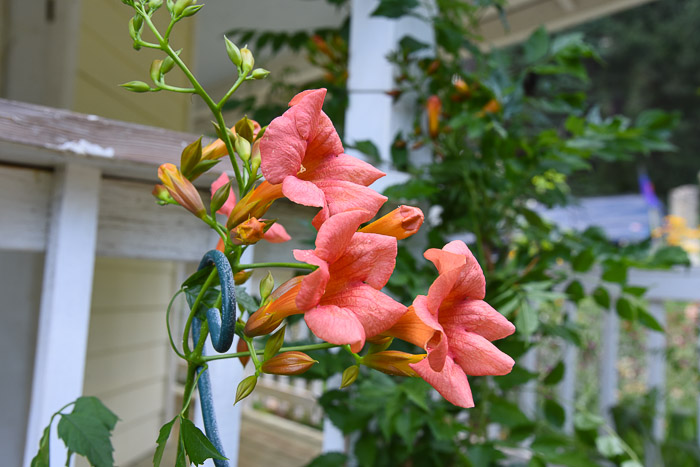 Late Blooming
There are just so many flowers it is hard to list them all, and I will add more as I keep an eye out for the rest of the season. If you only have a patio or teeny garden I would go with bright ivy geraniums, calibrochoas and lobelias in baskets or hanging pots along with a feeder close by.
The solution I use in my feeders is 1 part sugar to 4 parts water. So to 1/4 cup sugar I use 1 cup of water. This is the optimum mix for hummingbird health according to studies. Adding more sugar is not healthy as it makes for a thicker solution that is harder for them to uptake.
Liatris or Gayfeather is very popular too and it comes back each year. I bought a bag of corms for these at Costco a couple years ago.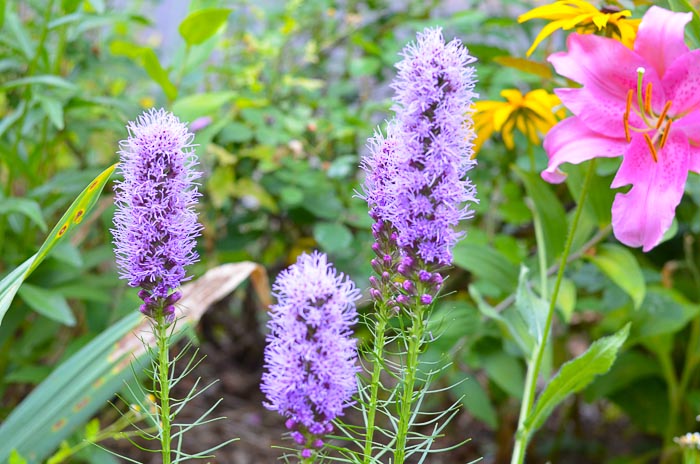 Another bonus is most of these are also very attractive to Butterflies.
For another feature that Hummingbirds love is a fountain they can enjoy, CLICK here for my DIY Solar Hummingbird fountain that my hummers LOVE!
Happy Gardening!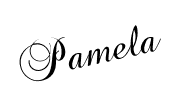 Here is another great article on Best Blooming plants for Hummingbirds.