Violas provide wonderful color in the garden or window boxes in mild winter areas! And in many colder regions they pop back up as soon as snow melts.
Violas for winter cheer for the flower lover that misses having blooms in mild winter areas.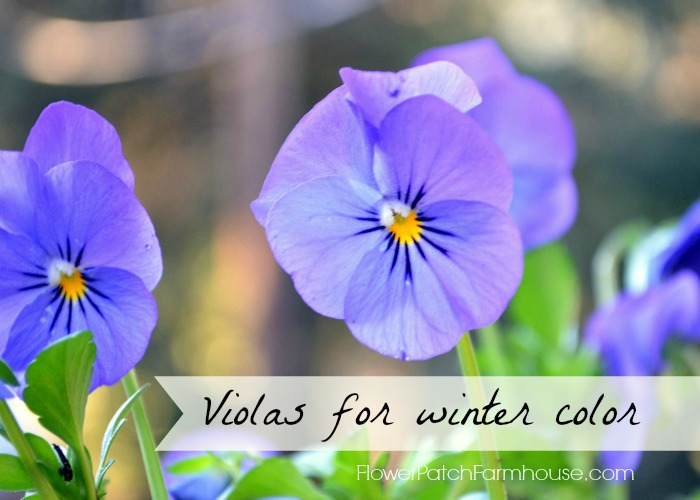 I love Violas, planting them in the Fall guarantees some vibrant, sweet smelling blooms early in Spring. In milder winter areas you will get blooms from them all winter long.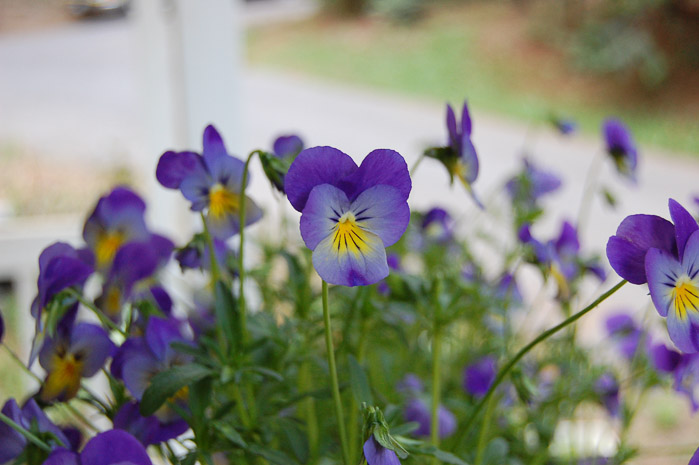 They come in so many lovely colors. Violas are a cousin to Pansys but they tend to be more winter hardy and hold up to heat a bit better. Plus the ones I have gotten over the past few years will reseed themselves.

I like to line pathways with them so I can smell their sweetness as I walk along.
I plant them in Fall, let them snooze under the snow and when temps warm they come to life again.
When it is warmer I keep them dead headed for repeated blooms and if they get too leggy I just shear them back to a few inches tall and let them come back.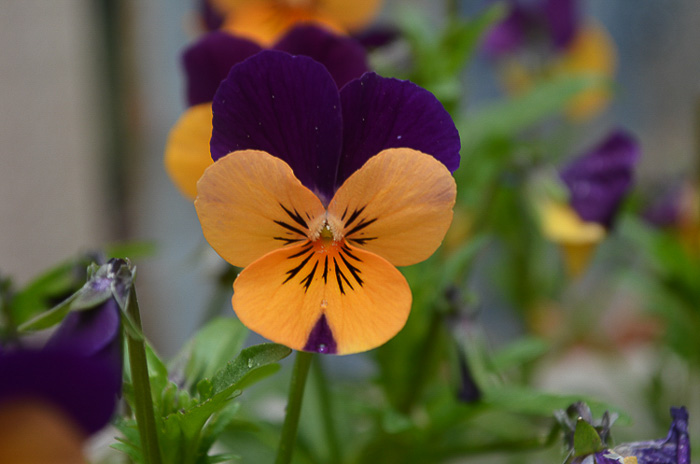 Plant straight in the garden in well amended garden soil next to companion plants that once it gets hot will provide shade. The violas will keep on blooming if watered moderately and given some dappled shade from the larger growing flowers.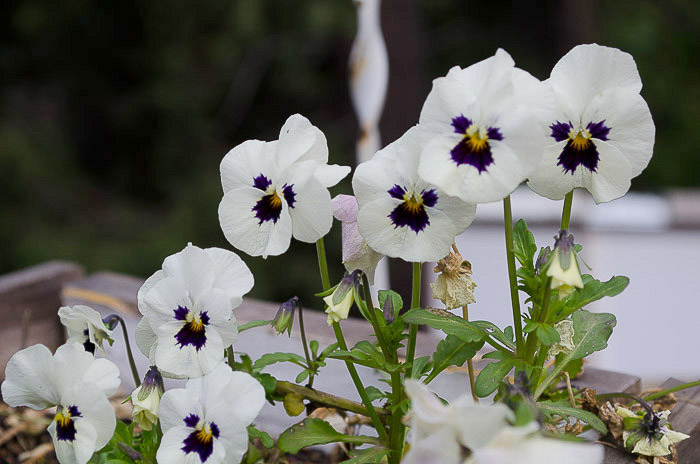 I enjoy them planted in drifts of a particular color to make a bold statement. But they are charming anyway you prefer.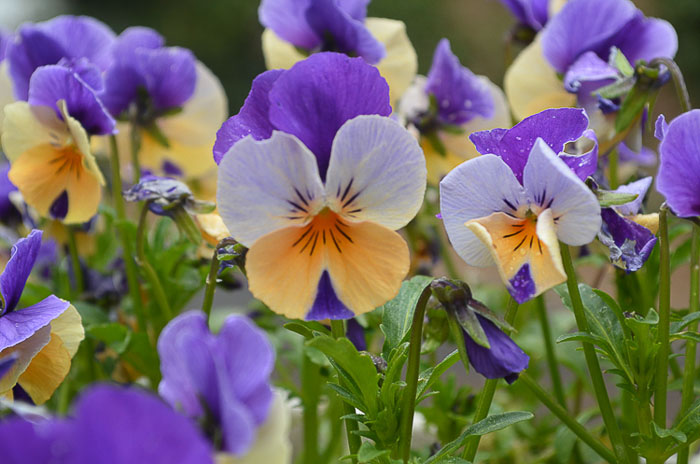 I have read of a variety by Proven Winners called Pansiolas that are supposedly very heat tolerant but I have yet to try them. If you have grown them let me know how you liked them.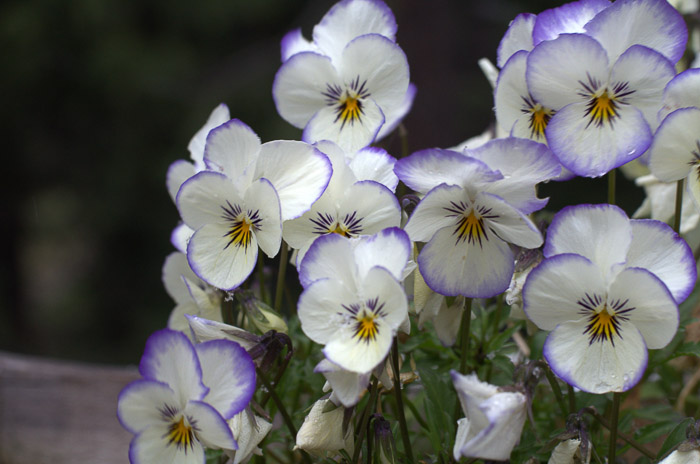 Happy Winter gardening!
More you Will Enjoy!
Plant a Perfumed Garden
Gorgeous Groundcovers (perfect for Fairy Gardens too)
Paint a Pretty Pansy
All About Lilacs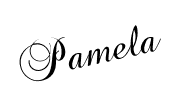 Please Pin and Share