The Perfect DIY Centerpiece
Are you looking for the perfect Farmhouse DIY decor centerpiece? Something that won't eat up all your table space or be hard to move when you want to sit down and eat. Then this is for you!
I love all the beautiful centerpieces that you see on home decor blogs and websites but many can just be too busy or completely impractical for true life. This perfect Farmhouse DIY centerpiece is simple to create, easy to move when you want to eat and be beautiful at the same time.
Win, win!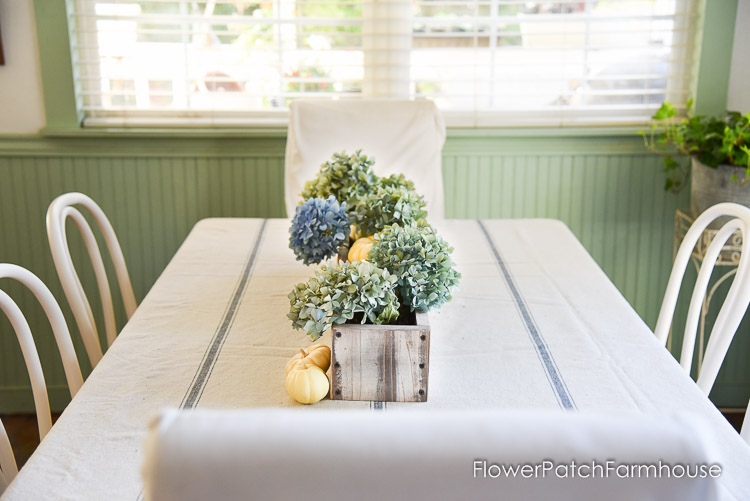 First off I know I am going to get inquiries of where I got the feed sack style table cloth. This is just a few yards of fabric I bought from Decor Steals. They have different deals daily and this one will surely be coming back as it is very popular, sign up for notifications they send out. But I give you fair warning, getting notified of their deals can be dangerous for your budget. Just sayin'.
Click here to go to their website
Build your Farmhouse DIY Centerpiece
I started with this DIY crate/box that I have shared in a previous post.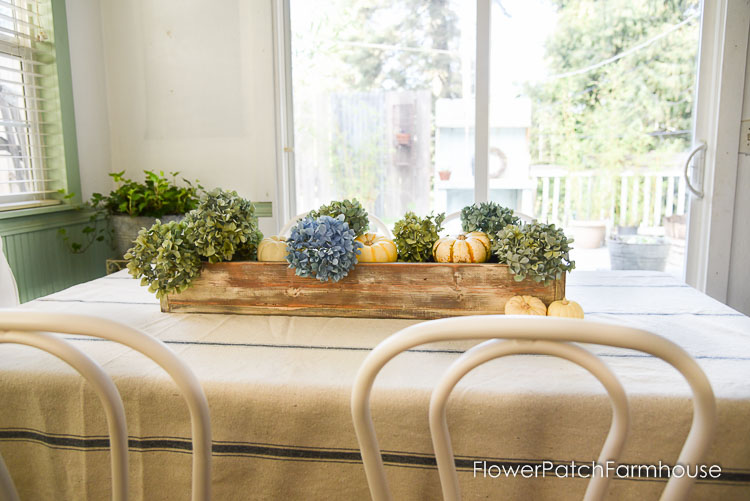 Add different elements for Fall
I added my dried Hydrangeas and Pumpkins from this post (I love reusing things) and voila' I have a fabulous centerpiece. The building of the box was under $10 and if you don't want to saw the boards usually the lumber supplier will do that for you, just have your dimensions ready for them.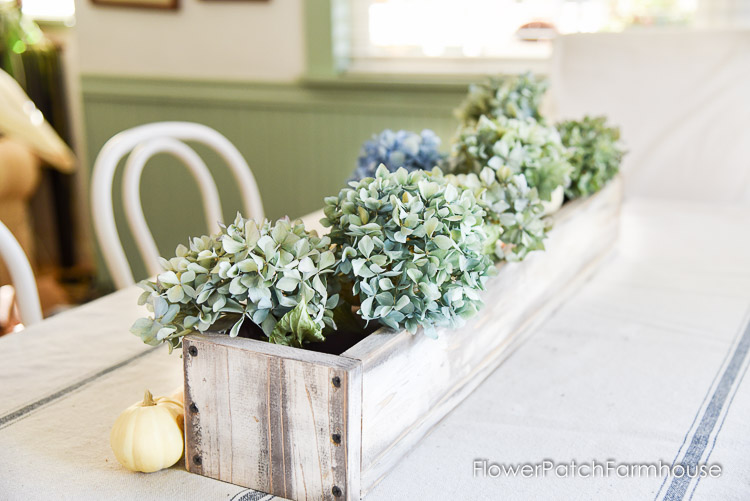 DIY centerpiece finish
The well worn finish is explained in this post, Rustic Finish is 4 easy steps. You can distress it as much or little as you like.
Picking this up to move when you need more space on the table is easy, which makes it so practical. The box is perfect for setting jars into it and displaying fresh flowers cut from your garden like I did in this post…A Bit of Fall on the Table, click to view!
You can mix it up anyway you like. It is easily changed with the seasons.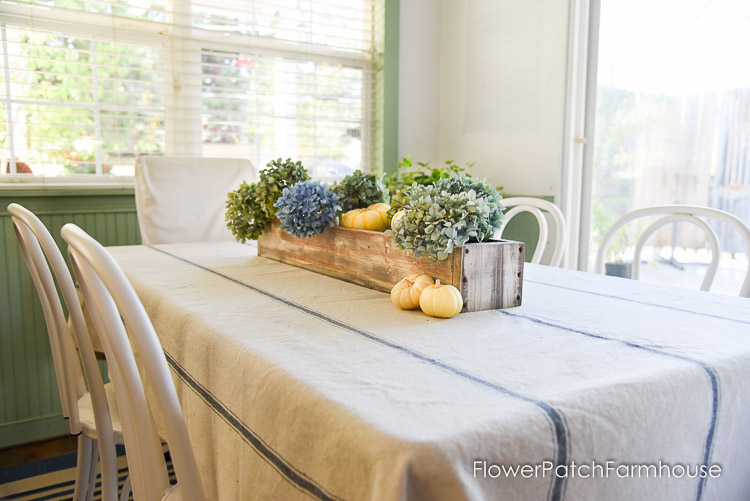 What is even more fun is you can decoratively paint the box and make it personalized for a gift. I will work on one for you so you can get an idea of what I mean.
Maybe a winter inspired one with Snowmen. Or a collection of winter birds. …. Now that my creative juices are flowing with ideas I need to go paint something!
Here I just switched it out to highlight my Zygocactus in bloom and my new European Cypress from the grocery store.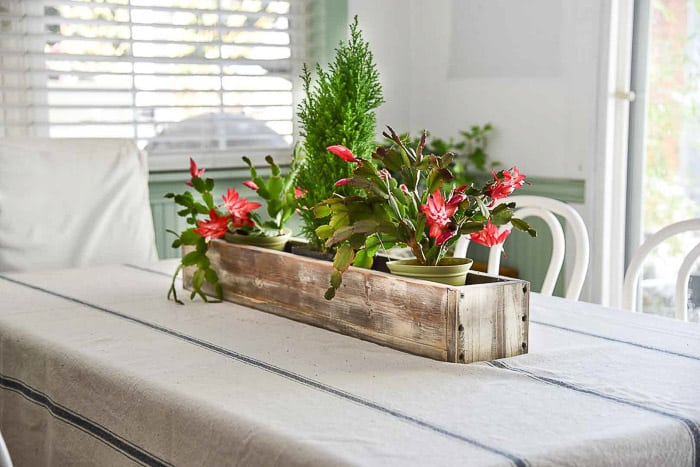 Enjoy!
Please PIN and Share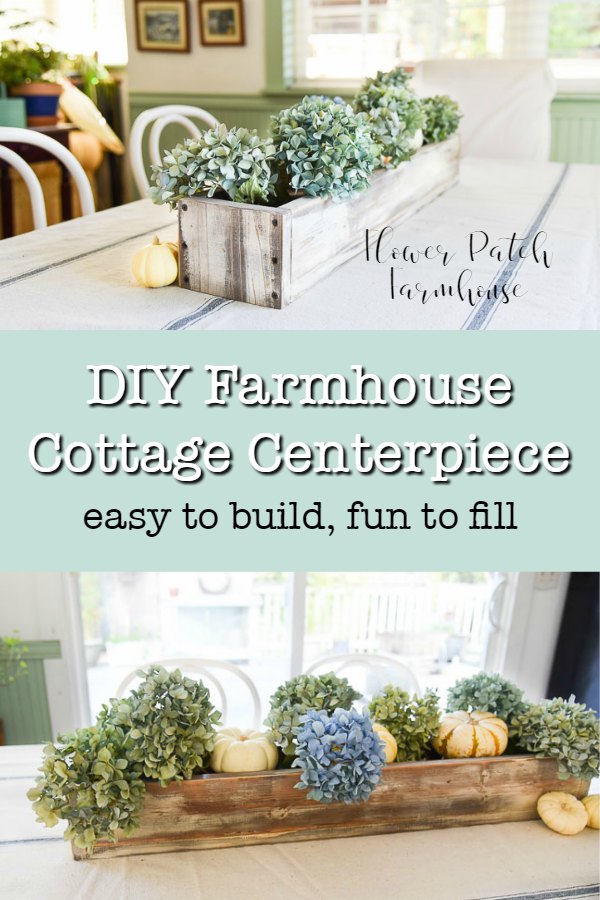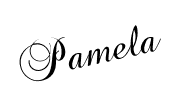 More You Will Enjoy
DIY Toolbox
Easy to Build Bench
Herb Garden in a Box