Lavender topiary are so pretty and I am finding them easy to create. I am going to share my journey in creating lavender topiary so you can try it too!
Creating lavender topiary is so much fun!. It takes some patience but most gardeners are used to having that. I start with lavender cuttings, I have an entire post written on how I start Lavender from cuttings, so CLICK HERE.
This is the lavender plant I took my cuttings from that I am turning into topiary.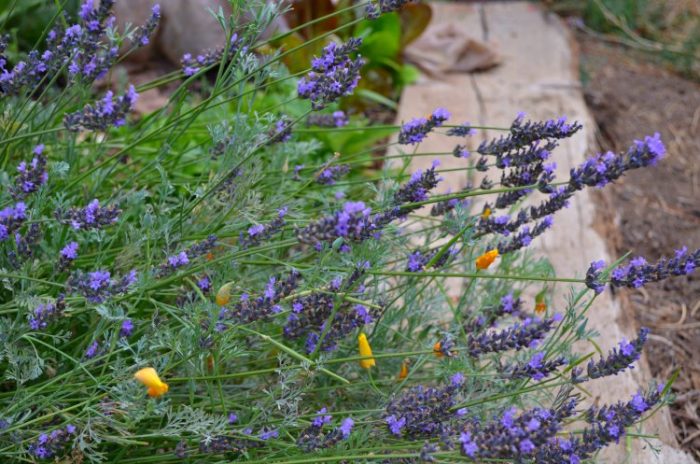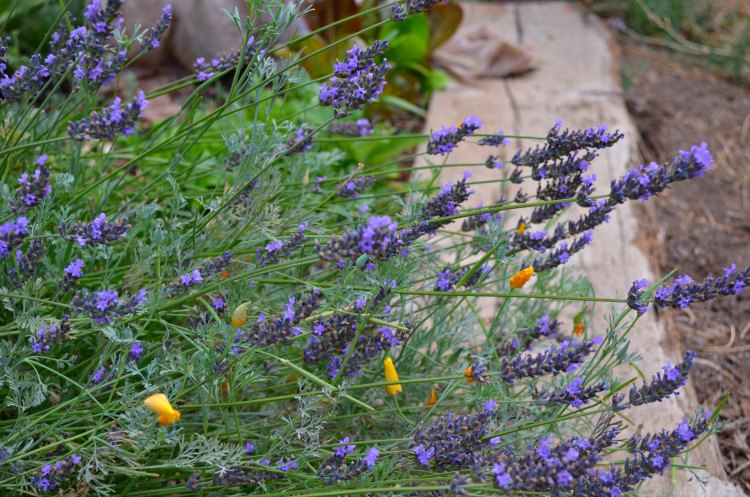 Disclosure: This post may contain affiliate links, meaning I get a commission if you decide to purchase through my links, at no cost to you. Please read my disclosure for more info.
It is a tough lavender that puts up with a lot of guff from me and keeps on growing and blooming. It is a shorter growing lavender which fits well in the area that I have it.
Here below is some more cuttings I have taken recently. They may take a bit longer as it is Fall but they will root. One thing with cuttings you must be prepared for is not all will strike (another term for rooting). I always take a lot of cuttings so I have a measure of success.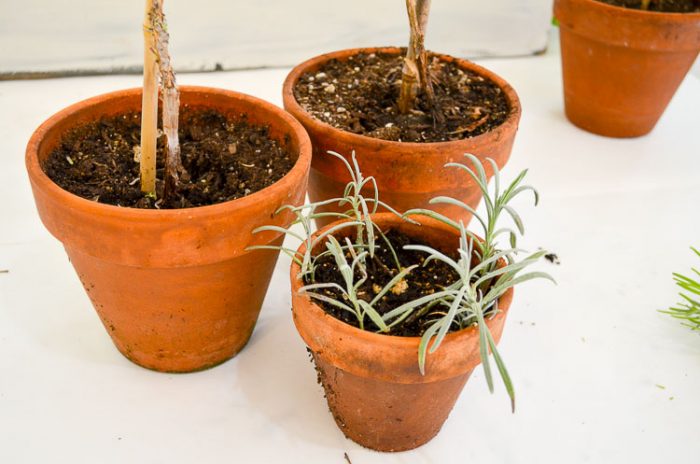 Choose Lavender for Topiary
These are the plants we will be working with today. The one on the far left is the shape I am going for though I want it to get fuller, it will as I keep trimming it at the top.
The one in the middle is what I will photograph for this post and the one on the far right will be what I use for the video linked at the end of this post.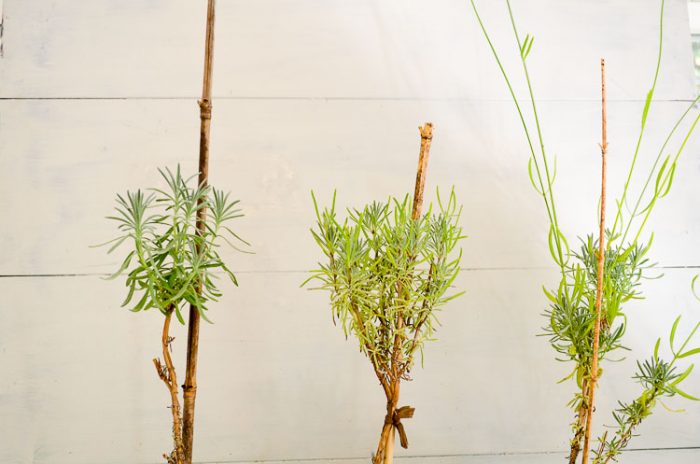 Decide on Topiary Shape
Do you want it conical, lollipop or double poodle?
My goal is the make the one lavender, now on the left, look more like the one on the right. I want the more rounded top and I want the height to be similar.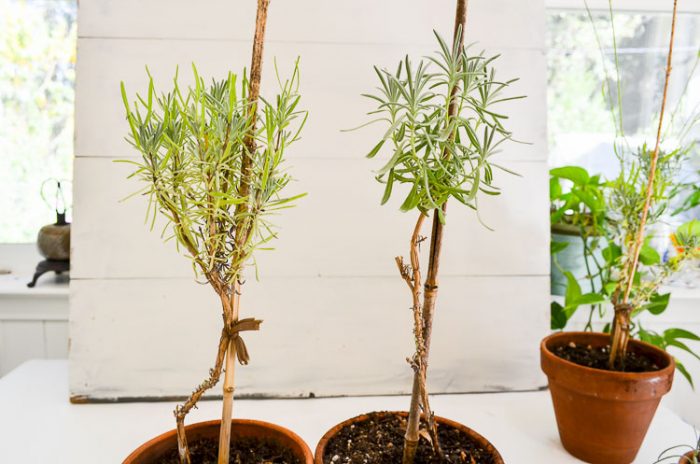 I start by trimming out the extra stems lower down on the main stem, this photo looks like I am cutting the main stem but in actuality I am not, just one of the lower side shoots.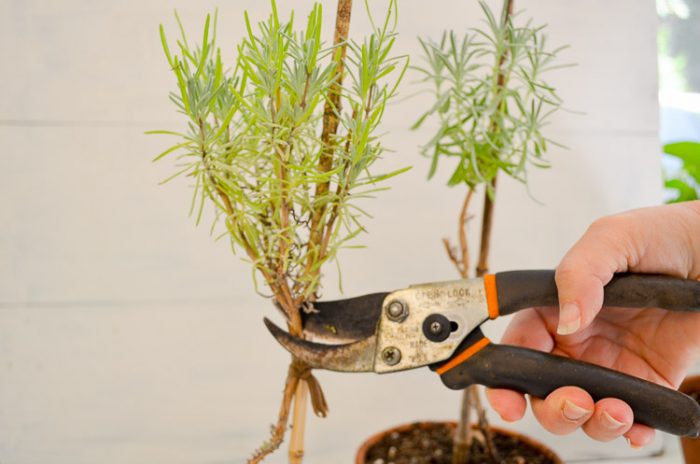 Now I am cutting another side shoot. You can see I will be left with a main shoot or stem from which I want more side shoots to grow but higher up on the main stem.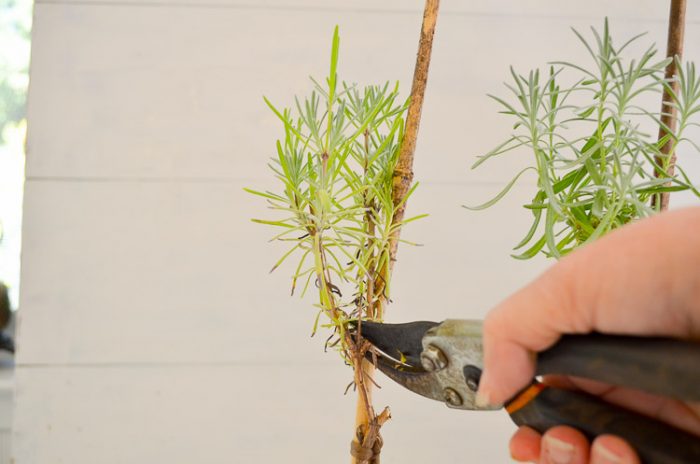 It doesn't look like much but trust me it will put out more side shoots as it grows.
Lavender Topiary Support
Using a bamboo stake tie up the Lavender to keep it straighter.
Note: I grow my own bamboo, here is how I divide and propagate it so I always have plenty.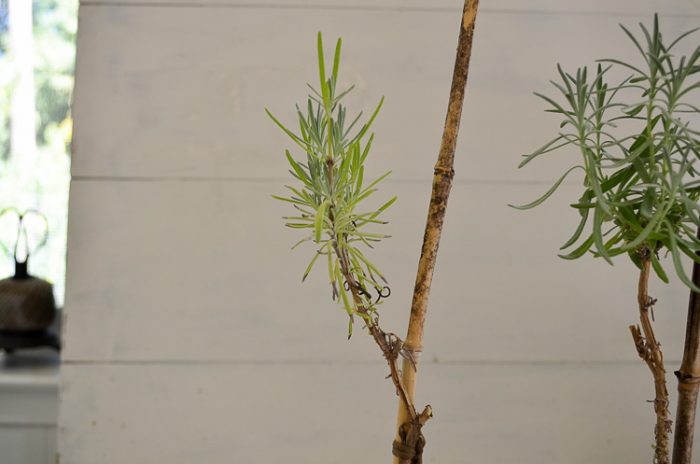 For ties I use pantyhose cut into narrow strips. These work better for me as opposed to twine as they stretch with the growth of the plant and the color blends in as they age to a grey green.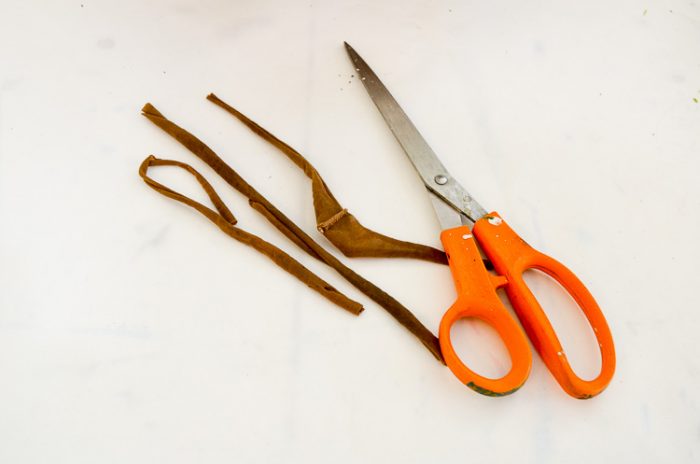 You can see how I have tied up the lavender to the bamboo. Another benefit of working with these is the gorgeous scent they release as you work with them. Aromatherapy at its freshest!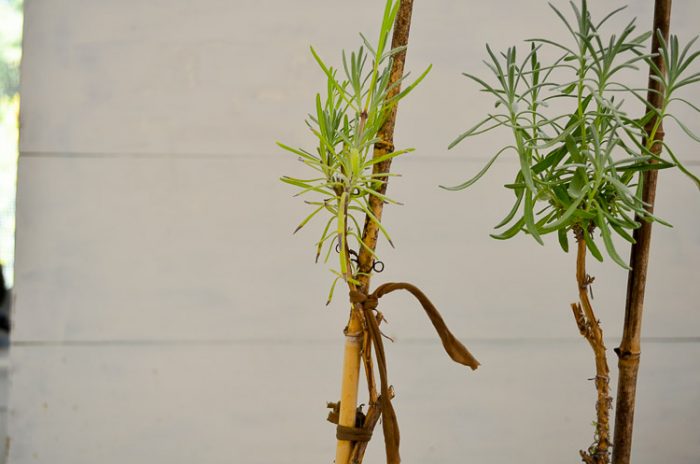 Because of the variety of this Lavender these stay shorter but if you use a taller growing lavender you can get taller topiaries. Don't be afraid to experiment with different varieties.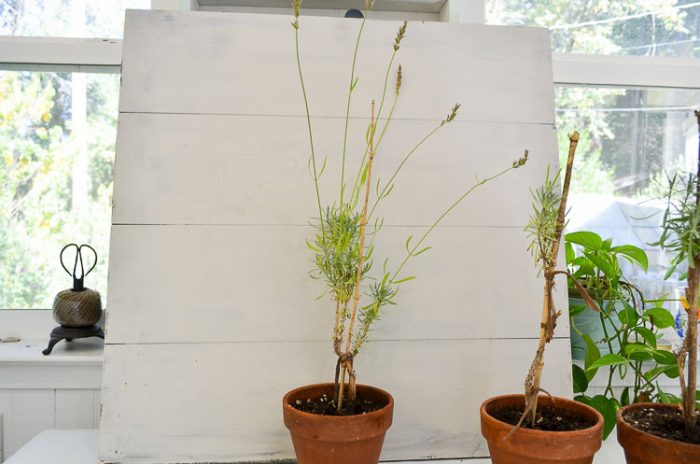 And here is the video
Want to know how to overwinter your Lavender Topiary? Read that here.
Happy Gardening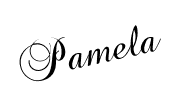 More you will enjoy
Propagating Lavender from Cuttings
Rooting Lilacs from Cuttings
How to Paint Lavender
How to get Free Plants

Please PIN and share