Learn to Paint Peas in a Pod
I know some may wonder what in the world do I need to know how to paint PEAS of all things. But soon I will share some fun garden crafts / DIY that you can do just that!

(affiliate links are included in this post)
Supplies:
#4 flat brush
#8 flat brush
Script Liner
DecoArt Americana paint
Evergreen
Celery
Avocado
White
Artists Club is having a sale on DecoArt Americana paints thru May 4th. Also Michaels, JoAnns and other hobby stores carry them and have sales periodically, so watch their fliers.
Start with your design.
Load the #4 flat brush with Evergreen and paint in the center area. (we want this darker than the rest so it will sit to the back when viewed) You can do two coats to make it more opaque if you wish but I didn't this time around.

Using Celery green and your #4 flat brush, paint on the little circles to create the peas. You will need to do two coats to get the opacity over the darker green.

Now you use the Avocado green and your #8 flat brush to create the pods. The upper pod you will go over the peas on both sides but on the lower pod you only cover the peas on the bottom edge. This it to give the illusion that this pod is being viewed more from the side. Add the little leaves at top and stem.

With the script liner add a touch of highlight to the top of each pea with white. Then add some little vines at top or around it for interest.
And there you have your peas! Easy, right?
Here is the video for you to follow along step by step.
Enjoyed this? Please PIN and share!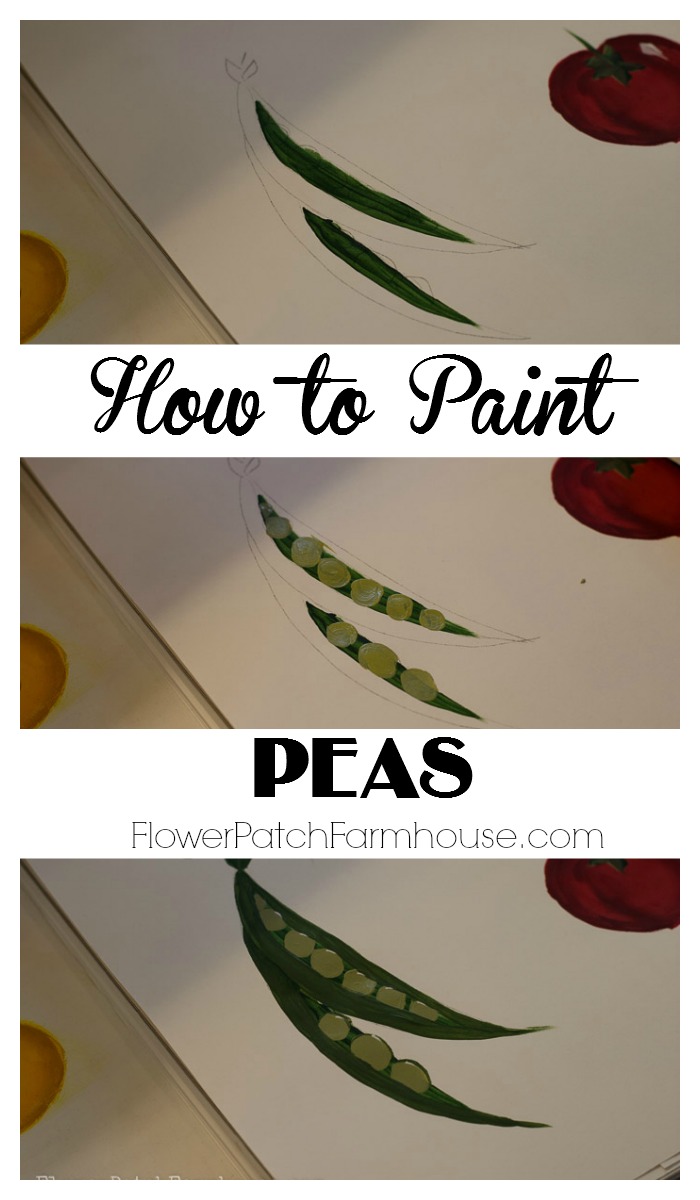 Happy Painting!