Learn How to Paint a Radish

>
You may or may not recall this faux crate sign I painted back in Aug 2014. I had made a video along with the step by step but my microphone failed me and it was soundless so I did not post it. That being said I finally remade it and it is now available. (CLICK HERE for the step by step photo tutorial and link to pattern)
And this is the video..

I also have the carrot video just about ready to go and I will be posting that soon as well along with some other veggie and fruits.
I am working on some fun little garden projects and will be sharing that and some garden how to's. I am not so sure how the gardening videos will turn out but I am trying it out, learning along the way. I do find that videos can relay so much more than photos alone and I am trying my best to utilize that avenue.
Here is a teaser for you on the garden projects…

Along with all the garden fun I am working on a video on painting one of my Victorian Farmhouse Garden benches..it is going to have a fabulous floral finish!

Not exactly like this but it does give you an idea of how fun a painted up garden bench can be. You will just have to wait for the finished product.
Just imagine this bench all painted up. I can't decide if I want the front to have a garden saying on it or to be floral too.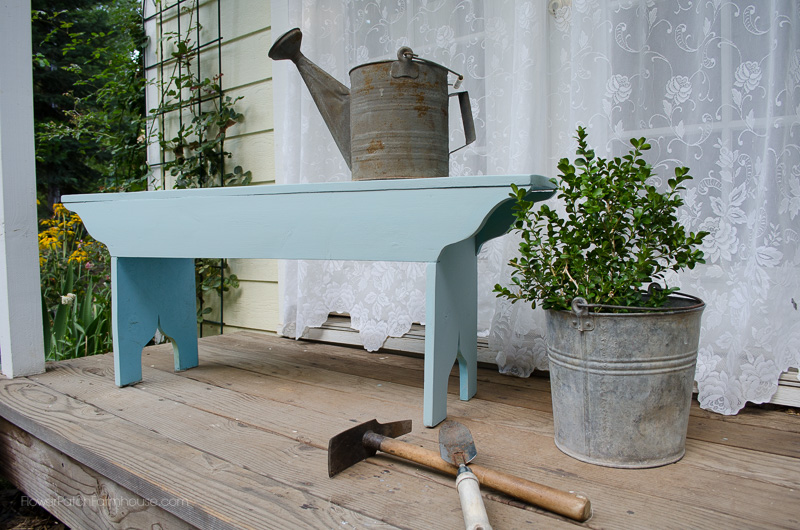 Until then…Happy Radish Painting!
Please PIN and Share