How to get a Rustic Finish on New Wood in 4 steps! Getting a rustic finish on new wood can be tricky and there are several methods how to attain it. This is just one way that I get an old wood look made easy.
Getting a rustic finish on new wood is very easy. This step by step DIY is for everyone and creates that old well worn look we all love. (well, most of us)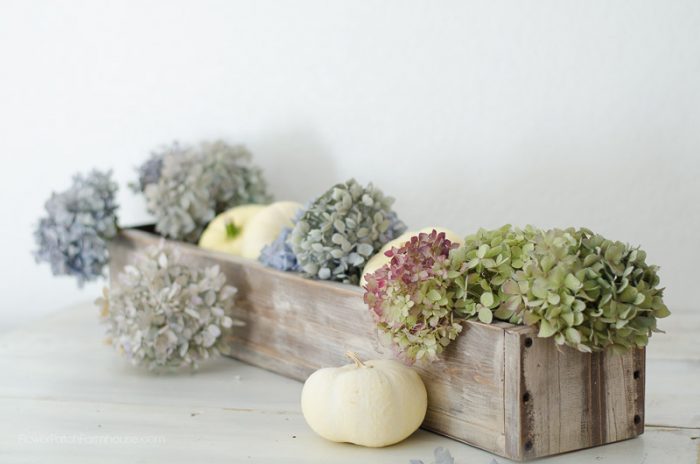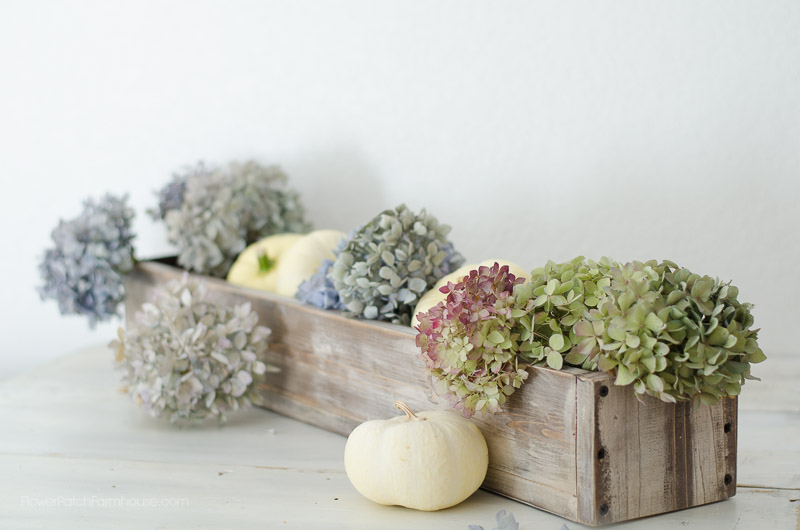 You all may remember my DIY Rustic Box I shared. I had requests on how I achieved the well worn rustic finish.
It is very easy and 4 basic steps are all that are needed.

1. Stain Your Wood
I use a water based stain by Saman, in Dark Walnut. I love this stuff. It is so easy to work with and I get a great finish. You can also use an oil based stain if you prefer but my small space is nearly air tight and when I am working on stuff in winter I don't want the fumes.
Let the stained wood dry.

2. Brush on some crackle coat
(some like to use Elmers Glue for this but I prefer a real crackle coat, I find I have more control). On this particular project I used DecoArt Americana Chalky Finish crackle medium. I just brush some on here and there some, I don't cover the entire board.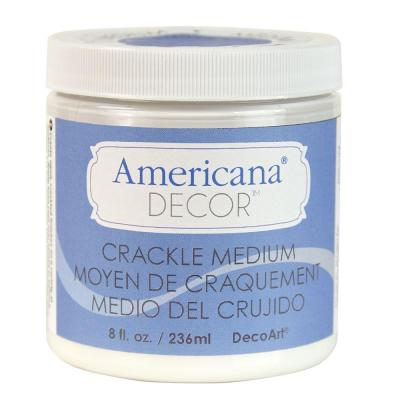 Each brand of bottle craft acrylics have their own version and all work well.
Let crackle medium dry.
(for a more in depth article on using Crackle paint go here)
3. Paint board with white paint.
I have used both acrylic latex and the DecoArt Chalky Finish in Everlasting. Both work well, the chalky finish is a bit easier to sand off for distressing but the latex is fine if you let it dry thoroughly. You will notice I did not thoroughly cover the board with paint, I left edges and thinner spots here and there.

As the paint dries the crackling will show up. Do not over brush when applying as the crackle medium will let the paint move and you will have bare blotches instead of crackles.

4. Sand, sand, sand.
Once the top coat has dried, I use a palm sander and I just sand away with 100 grit sandpaper. Pretty soon it looks like this.


and this..

5. Seal and Finish the Wood
NOTE: if you are going to paint a design on the wood do not put the finish on yet, wait until you paint your design then seal the entire thing then. If you seal it now it will make it hard to transfer a design with graphite paper.
Now to finish and seal the wood.
You can finish it off with a clear wax or if you want it a bit darker use a dark wax (I used the clear wax then the dark wax to give it a bit more dimension). I have seen them gone over with a grey stain to add a bit of a different finish and I am going to try that soon too. I will share how I like it.
I have also finished them with a exterior varathane in a matte or satin finish, whichever you desire.
Right now my box is being used to store my dishes on my counter but I am making more for other things too. So check back if you want to see what I do with them.

Like this..then feel free to PIN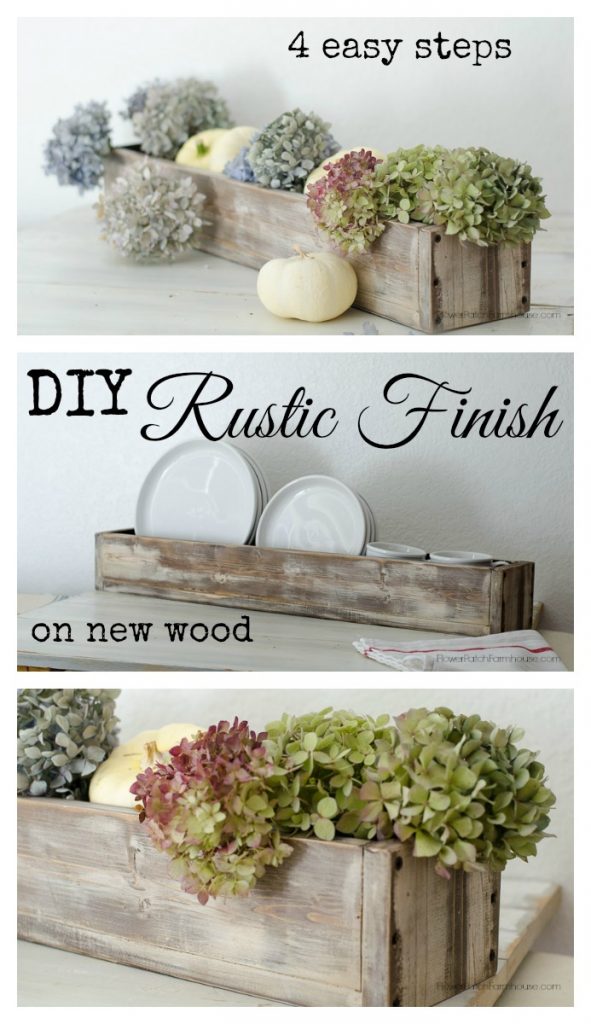 (UPDATE: I have a tutorial on building this crate/box, so if you wish to build one CLICK HERE)
Happy Painting….
More you will enjoy:
DIY Toolbox you Can Build
Build a Sweet heart Bench
Building My She Shed