How to Use Crackle Medium
How to Use Crackle Medium
I use crackle medium a lot in my sign paintings and on my furniture items. I love the rustic texture and distressed finish it gives.

The key is not to overdo it. You don't want it in your face, it needs to fade into the background tastefully. Here I will show you how to use crackle medium.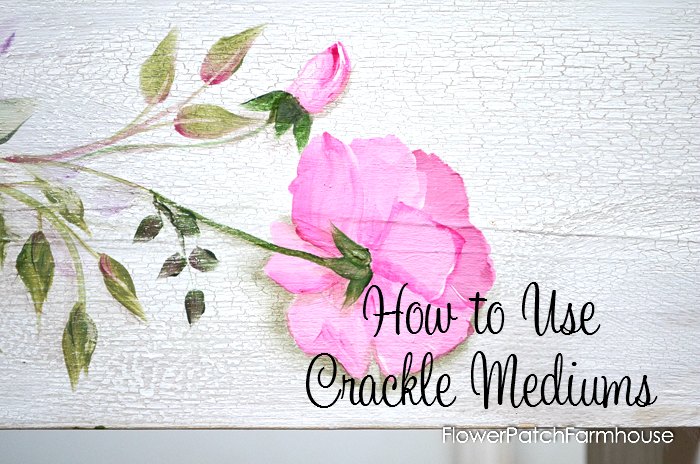 I use crackle medium a lot in my sign paintings and on my furniture items. I love the rustic texture and distressed finish it gives.
This post contains affiliate links. If you make a purchase after clicking a link I may make a small commission at no cost to you.
Supply list:
Brushes
American Decor Chalky Finish
Primitive
Everlasting
Crackle Medium (this is the medium I used for this project, I have used many brands, Folk Art, Decoart Americana, Delta, and Martha Stewart, they all perform similarly)
I start by base coating my surface with a background color. This will be what shows thru the topcoat. I prefer a subtle color for a white topcoat. Here I will do a beige brown base coat but gray, like Yesteryear, would've worked well too.
On this bench I used Primitive.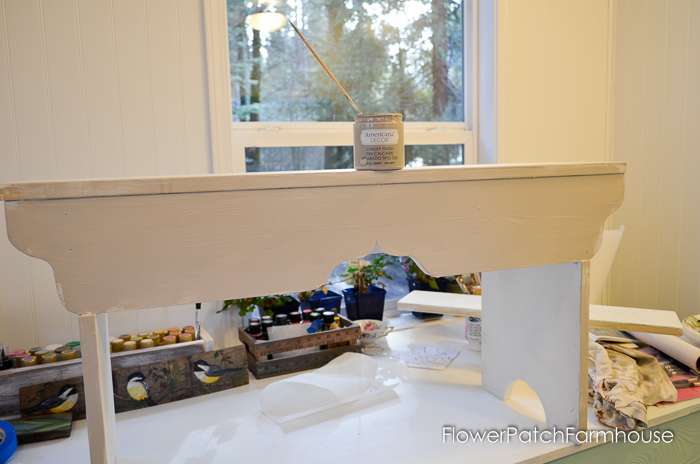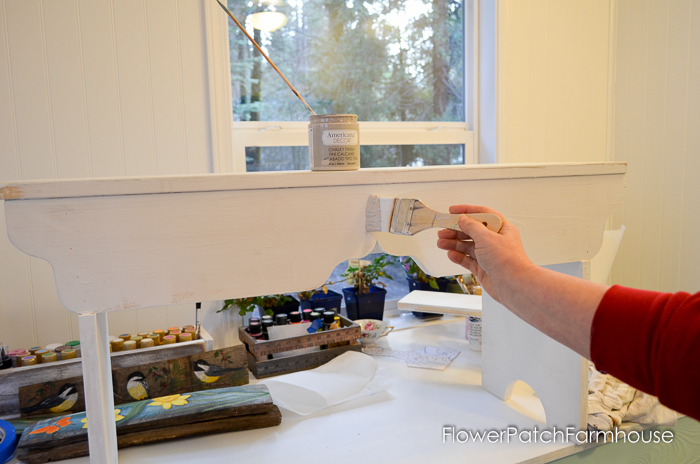 I paint on the color and let it dry. Nothing fancy. What I do like about these brushes is they are not bulky and are easy on the hands and are easy to control. Clean-up is a snap too.

Let your base color dry and then apply the crackle medium. I use a slip slap motion when applying the crackle medium.

With the tub of crackle, I just dip my brush in it and paint it on the surface. When I use the other bottles of crackle I pour some onto a palette (sometimes a spare board or actual palette paper.) and load my brush from there.

Showing the motion of how I apply the crackle medium in photos is rather difficult so it is much easier to just view the video. It is only about 6 minutes.
There are two parts to the video, one shows using a sponge for the topcoat and the next shows how I use a paintbrush for the topcoat.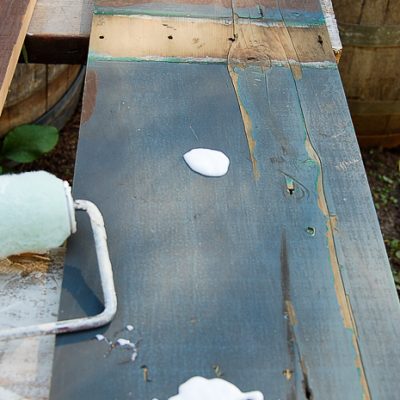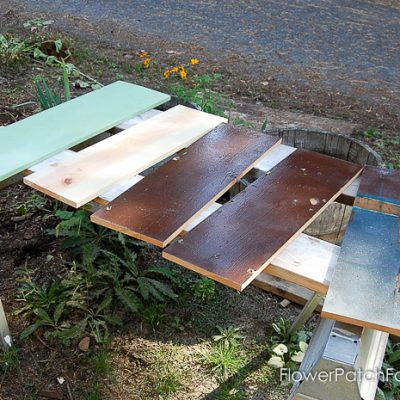 Another method of applying it is with a paint roller but I only use this when I am doing larger areas at a time.

Pouncing or using a roller makes the crackle go in several directions and just stroking on the paint with a brush can make the crackles go into more of a line of direction. You can see how these crackles run more horizontally.

The thickness of the crackle medium you apply will determine the size of your crackles. A thicker coat will make larger crackles, a thinner will make them finer.
On this sign I had created for a customer you can see a much wider crackle.
Just a note, many have and like using white glue as a crackle medium. It can work but I find it hard to control. I like being able to get the effect I want and not rely on happenstance. But do try white glue if you wish, it is a cheaper alternative.
Even with a top coat as you paint your design on you can reactivate the crackle medium, I don't mind it, having a bit of crackling in my roses or design just adds to it but if I want to avoid that I seal the piece with a varathane in a matte or satin finish before continuing. (this also comes in spray cans)

You will have to lightly sand the varathane finish for the design to adhere well but I just use a piece of brown paper grocery bag to do that.
Paint a Vintage Cupcake Sign
How to Paint a Hummingbird
How to Paint Beautiful Trumpet Vine