How to Build a Sweetheart Bench
How to Build a Sweetheart Bench DIY, an easy bench you can build quickly. Perfect for your garden, entryway, or wherever you need a bit of extra seating.
Need a new bench? I have got you covered, this post, How to Build a Sweetheart bench will have you building one in no time and the pattern for the design is included below.
No time to read now? PIN for later..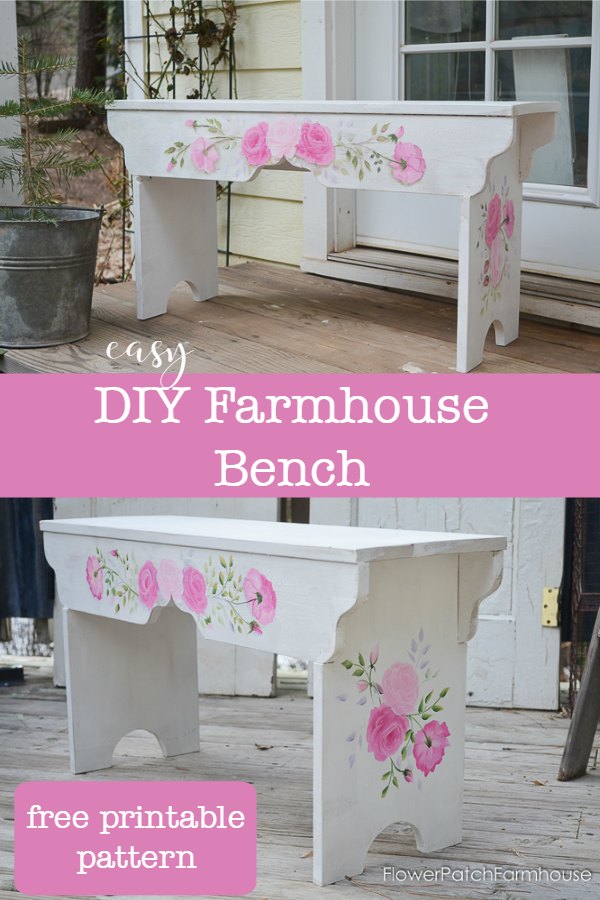 I don't know why I nicknamed this bench a Sweetheart Bench but I did. It just stuck in my brain.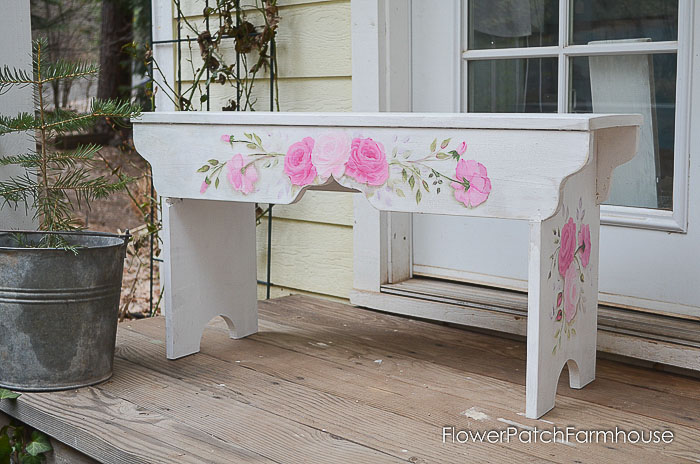 It is similar to the Farmhouse / Victorian Garden Bench I have shared in a prior post.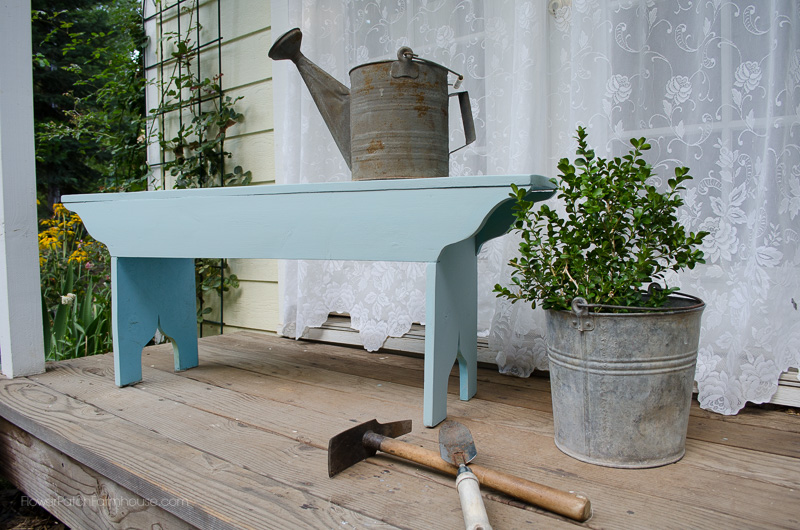 The building procedure is the same so just follow the link for the step by step. The only difference is the length and the pattern to cut in the apron and on the legs.
Sign in below to get access to the printable cut pattern.
Supplies:
1 Eight foot 1″ x 12″ pine board (a six-footer may work but I like to have a bit of wiggle room)
1 Eight foot 1″ x 6″ pine board
Wood Glue
Sandpaper
Palm Sander (optional, you can just sand by hand)
Jigsaw
Chop saw
Brad Nailer (or hammer and nails, screws will work too.)
Pattern to cut shapes on the apron and legs of the bench.
I built this bench 36 inches long. A nice size to fit in smaller spots in the garden, on your porch or in your home.
But you can make it longer, just get enough lumber to extend accordingly.
Cut List
Cut your 1 x 12
1 Seat @ 36″ long
2 Legs @18″ long
Cut your 1 x 6
2 Sides @ 36″ long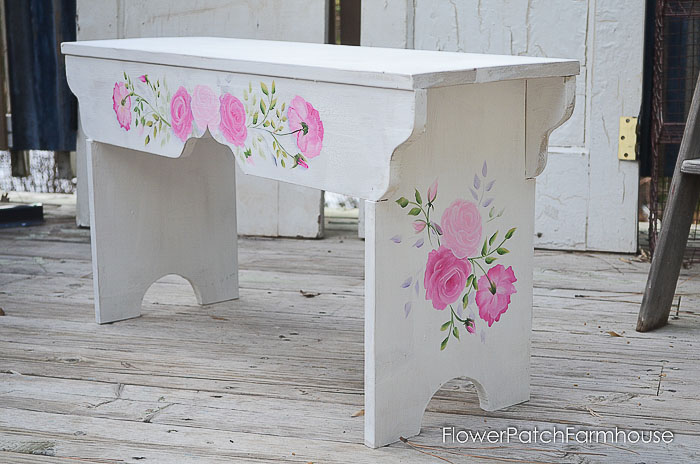 With the roses painted on it, it is the bright spot on my studio cottage front porch during this dull time of year.
I used a crackle finish on the Sweetheart Bench before painting on the roses and I show you how I do that HERE.
Paint it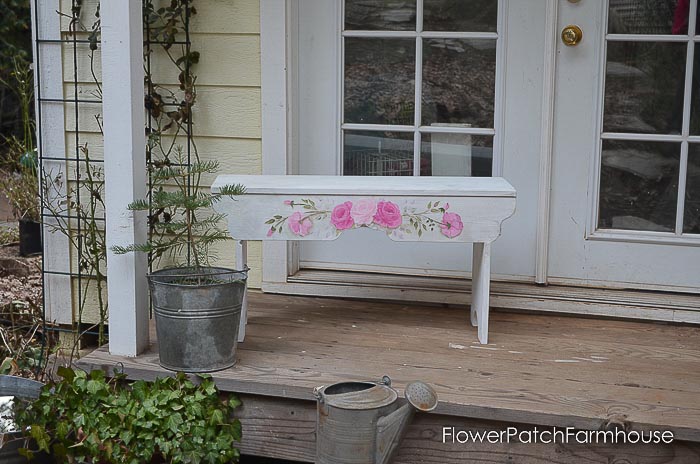 I have a couple of rose painting tutorials available on my painting site so if you wish you can paint roses on your bench as well. How to Paint a Rose and How to Paint the Back of a Rose
If you build one let me know how it turned out!
I wish you happy Bench Building.
To get the printable cut-out pattern for this bench just sign in or sign up for a free account.
get the pattern
Build a Sweet Heart Bench
Press the button to download and print your free printable pattern for this lovely little garden bench!

More posts you may enjoy

DIY Potting Bench
How to Paint Flowers
Easy Garden Obelisk