Trending on FlowerPatch
Gardening with Chickens
Gardening and chickens go together! How?
New Lilacs from Suckers
Lilac suckers are a much faster way to start new lilacs than cuttings.
Divide Iris In Spring?
Yes, you can and not lose a bloom. I show you how!
flower patch farmhouse
Let's get growing!
You can grow beautiful plants indoors and out! Enjoy practical, real-life guidelines for the everyday gardener.
Growing a gorgeous garden doesn't have to take a lot of money or expertise, just some tips, elbow grease, and a bit of time.
Let go of perfection and just have fun!
Latest from the Blog
How to Plant Iris
A simple trick will have your growing Iris like a champ! See how to grow masses of Iris in your Garden today
Root Roses by Cuttings!
Some simple yet effective ways to root roses at home using cuttings! Easy tips for success!
Grow Dahlias in Pots
Short on space but still want to enjoy these gorgeous blooms? See how to grow them in pots!
Get Started Here
Are you new to gardening? Start here to see how to avoid the overwhelm and easily get started gardening!
Easy Seed Starting
Starting plants from seed is a great way to save money while getting an abundance of plants. Plants for less!
Houseplants
Houseplants have enjoyed a resurgence in popularity but many are new to growing them. Let me help!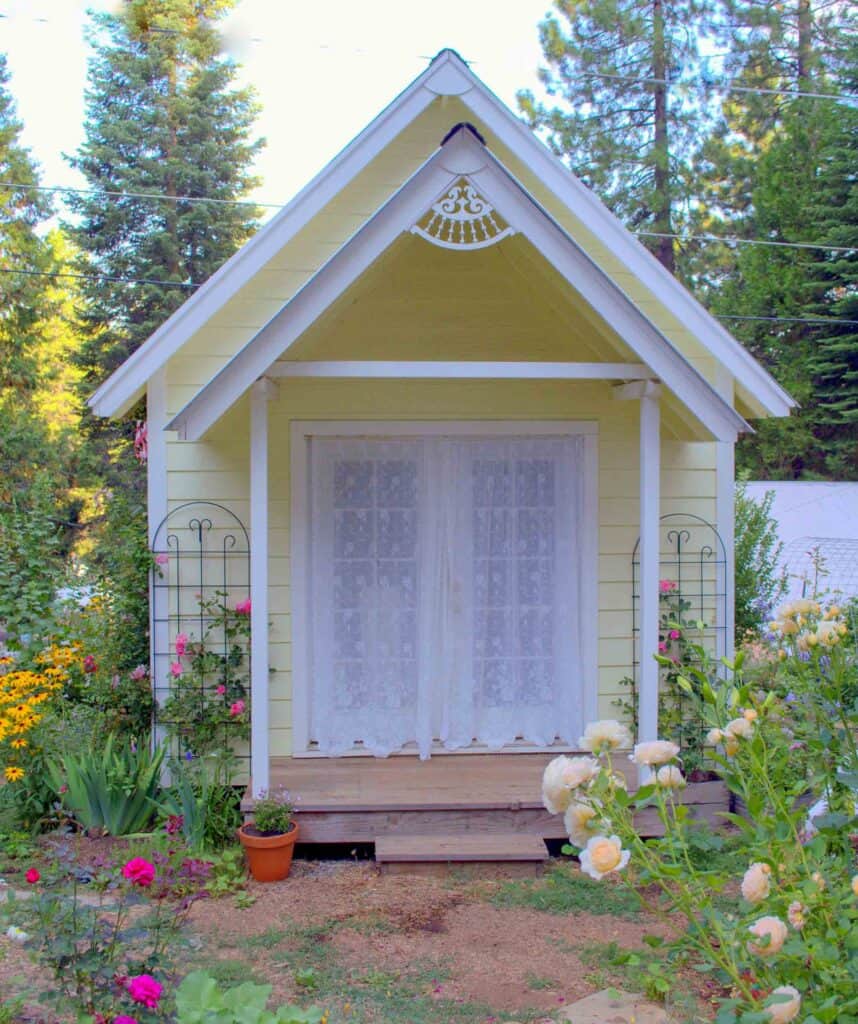 Welcome to Flower Patch
Flower Patch Farmhouse is where you can get my best tried and true gardening tips and tricks.
Nature-inspired and practical gardening ideas that are easy and earth-friendly.
gardening organization
Easy Gardening Planner
Keeping a garden journal is a great way to make the most out of your gardening efforts! Not only does it help you stay organized, but it can also be a source of inspiration for the next season. This is a digital download you can print. Print only the pages you will use, as many times as you need.
Seed Starting, easy and budget-friendly!
Grow Dahlias – Easy Tips and Tricks
Easy Houseplants
Grow house plants that are easy to care for and less work for you!
What else can you find here?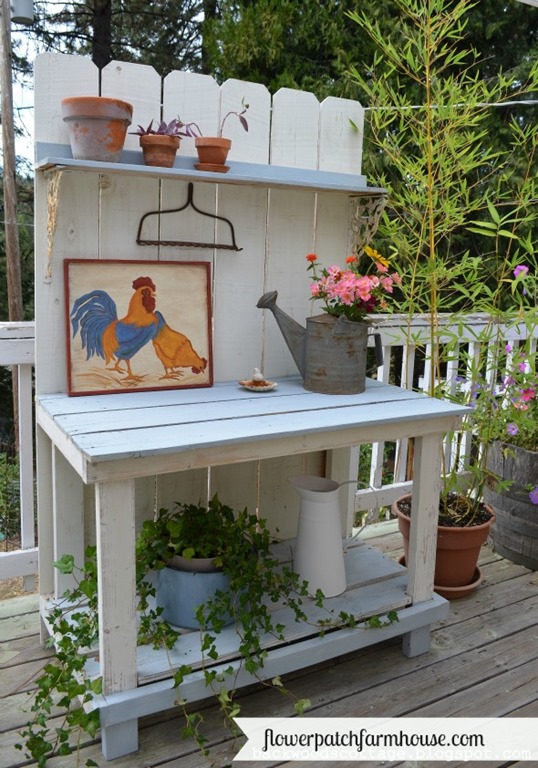 A simple DIY potting bench made from inexpensive fence boards. Use it for potting plants or on your porch, patio or deck for entertaining. This has been one of our most used DIY garden projects. I use it to stage things for photos, as a drinks bar while entertaining and just a decoration on our…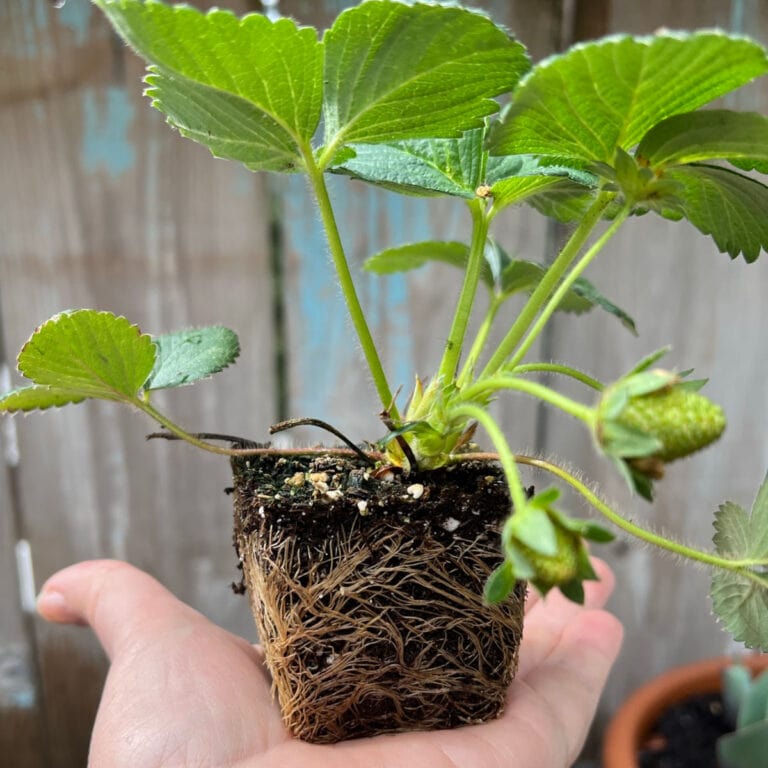 Have you ever bought a beautiful six-pack of plants and found them to be completely root bound? This happens more…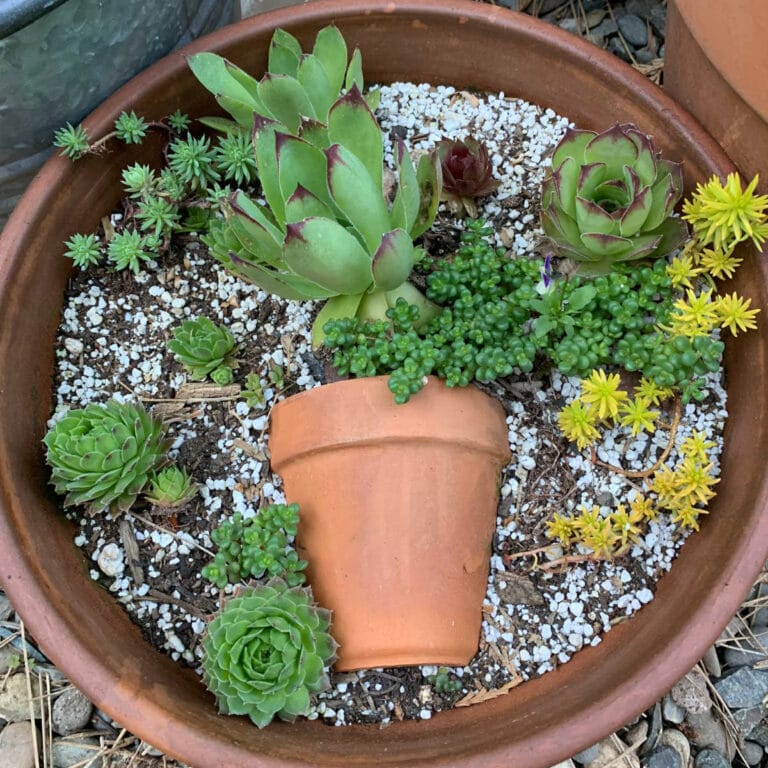 Potting Succulents for beginners! Easy way to plant and grow these beautiful plants that have grown in popularity over the…
OH HI! I'M Pamela!
I'm so happy you're here!
Let's get gardening! This is a place to find real-life garden tips, tricks, and methods. Budget-friendly ideas for all gardeners.
More for You
More great garden tips, instructions and ideas for everyone!