Limited Space? Small Garden Ideas
If you're looking for some small garden ideas, you've come to the right place! In this blog post, we will discuss how to create a beautiful and functional space using flowers and plants.
We will also provide tips on how to maximize your small garden space. So whether you're a beginner or an experienced gardener, you will walk away with some ideas!
These small space garden ideas are based on my experience of making the most of my small residential lot. I'm not a professional gardener, so anyone can do this!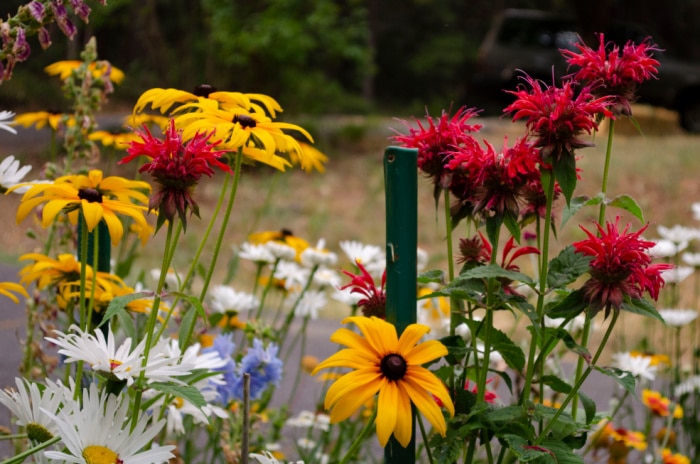 This post contains affiliate links. If you make a purchase after clicking a link I may make a small commission at no cost to you.
Gather Small Garden Ideas for your Design
If you want a garden design that speaks to you, then a little research goes a long way. Visit gardens, look at gardening articles and search the web for garden photos that make your heart sing.
Is there a particular flower color scheme that appeals to you, or maybe it is a style, like a formal Italian garden design or the more loose Cottage Garden style? Do you want to incorporate a small vegetable garden?
Better Homes and Gardens has some gorgeous collections you can glean ideas from.
Remember this is your garden so there is no right and wrong. Don't worry, nothing is ever written in stone, if something doesn't work you can easily change it.
In the garden journal I created just for folks like you, I have pages where you can not only draw out your garden design but there are pages for a plant wish list. Keeping track can help prevent overwhelm.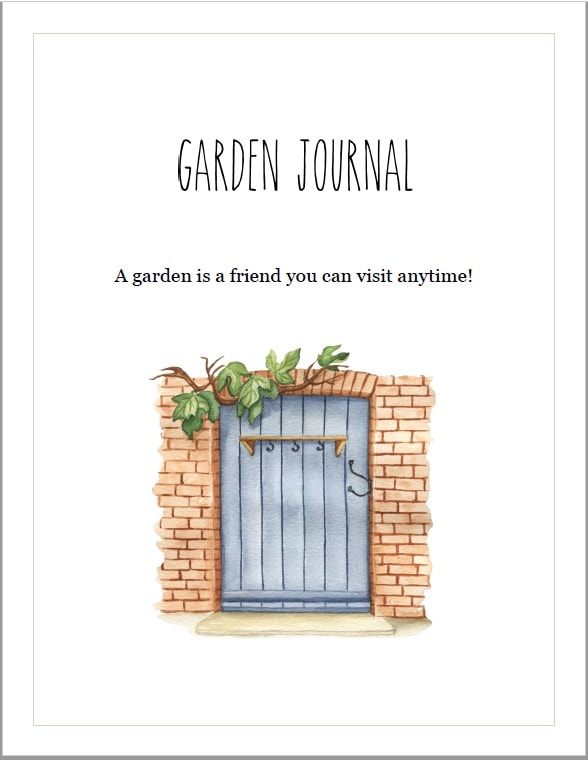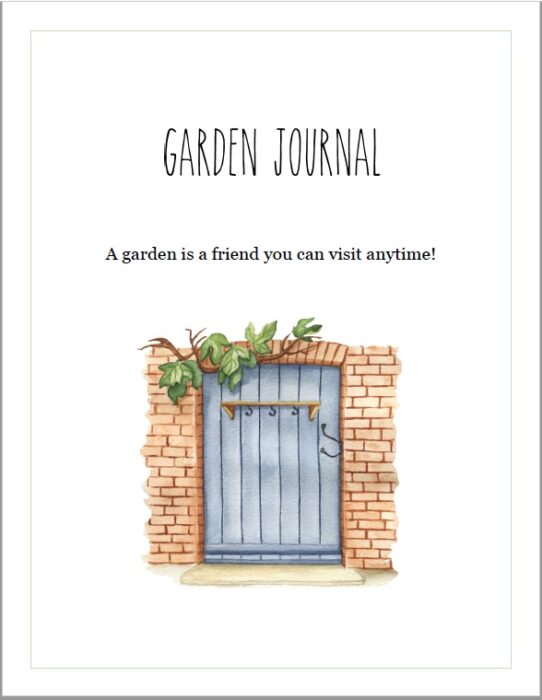 I have been enjoying a British Garden show that is called Garden Rescue. The garden designers do a stunning job of turning small spaces into the most gorgeous gardens. It really gives you an idea of what can be achieved in small garden spaces. I watch it on Inside / Outside TV.
Your Garden Layout
The next important step in starting your small garden layout is to determine what kind of light you get in each area you want to place a garden bed, raised bed or container.
Does it get morning sun and afternoon shade? Does it get hot sun all day long? Is it more suited to shade plants? (less than 4 hours of sun a day)
Remember the amount of sun can change during the season as the sun location changes in the sky. In the Spring and Fall, the sun is at a different angle than during mid-summer.
So when we speak of full sun usually it is during the summer months primarily.
If you love a particular plant or flower and wanted to incorporate it in your garden but don't have the right light requirements, see what you can find for alternatives.
There are beautiful plant choices that prefer shade or want full sun. Be flexible, we want this to be a stress-free project!
Seating Area and Focal Point for your Outdoor Space
A great addition to any outdoor space is a seating area and focal point. Now the seating area can be the focal point or it can be tucked into a nook along a garden path.
Adding either of these elements can make a small space seem larger.
As you draw your garden design onto the graph paper in the journal (or regular graph paper), make sure to add these features.
You can start with a small circle or square to mark the spot.
Garden furniture comes in all shapes and sizes so you are sure to find something that will fit.
A small garden bench or a bistro table and chairs create an inviting scene even in small spaces.
A focal point can be a birdbath, garden statuary, a feature plant or DIY art. A water feature is always inviting in a garden. See how I created a simple DIY water feature here. Anyone can do this.
small garden ideas
Easy DIY Water Feature
This simple water feature is budget friendly and easy to DIY. A simple tub and solar fountain create a wonderful way to attract birds and other pollinators to your garden!
Low Maintenance?
The maintenance level of any garden can depend on many things. Try to choose plants that thrive in your local conditions.
Many start with Garden Zones when plant shopping but be sure you don't rely upon that completely. Many beginner gardeners place too much stock in the Garden zone they live in rather than the overall conditions in their particular area. I explain more in this post on Garden Zones.
You need to consider how much precipitation you get during the growing season. How you will keep the garden watered if you don't get summer rains.
Incorporating both annuals and perennials along with evergreen shrubs creates season-round interest. Make sure to mulch and to keep up with weeding.
I share how I keep it lazy low maintenance in my Start an Easy Garden post.
Potted Plants
If you have an extremely limited area or only a patio or deck area then a collection of potted plants is an excellent way to have a simple small garden.
I am amazed at how garden centers and nurseries set up garden vignettes with garden furniture, a water feature, and some potted plants. Even the simplest design can be stunning.
Incorporating container plants into your small garden beds is a wonderful way you can try out a new garden design or add in something blooming when everything else is done.
Maybe a plant can be a bit of a bully in our area but you love it. You can keep it in a container to control it but enjoy its beauty.
For example, I love Bamboo but we all know how that can quickly grow out of control. I have them in my garden but keep them in containers, so I get to have my cake and eat it too.
This also works for Trumpet Vine, another plant that has a bad rap for being a problem.
Think Outside the Box
Don't be afraid to get creative with your small flower garden! There are many plants that can thrive in a small space, so mix and match until you find the perfect combination.
Adding containers or hanging baskets will maximize your space. Also buying seeds in collections can make things a bit easier.
I like the idea of a preplanned selection, it keeps me from getting into the weeds when planning. Plus starting from seed is very budget-friendly.
Here are some nice ones from Botanical Interests.
Or if you are really wanting to attract Butterflies try:
Did you want to support Bees in your Garden?
These seed collections include both Perennials as well as Annual flowers.
Most of the annual flowers are great at self-seeding so they perpetuate themselves from year to year.
You will need to do some editing by pulling or digging out the volunteers but that is part of the fun of a garden.
Now starting from seed may seem intimidating but I have you covered. Many of these seeds can easily be started using the Winter Sowing Method.
If you don't want volunteers then practice deadheading when needed. It is actually quite cathartic.
budget-friendly and easy
Winter Sowing Anyone Can Do
Quick and easy winter sowing method anyone can do. Use recycled containers and a package of seeds for masses of plants!
And if you want to get started early indoors I shared how I do it here. Indoor seed starting does not take fancy equipment.
Create a Living Wall or Vertical Garden Ideas
The perfect way to fit more into a small garden space is to grow vertically. You can create a living wall with simple materials and it will give you so much more growing space.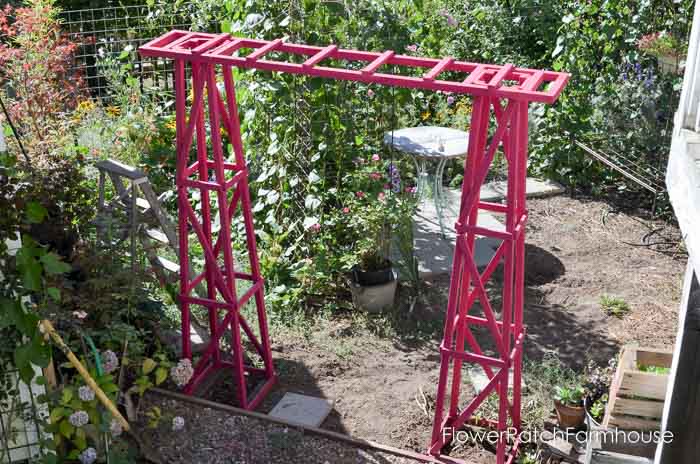 Using garden arbors, obelisks and fences is an easy way to grow vertically and they can create that focal point too.
I have a couple of DIY obelisk posts you can check out and an easy-to-build Arbor. All are budget-friendly.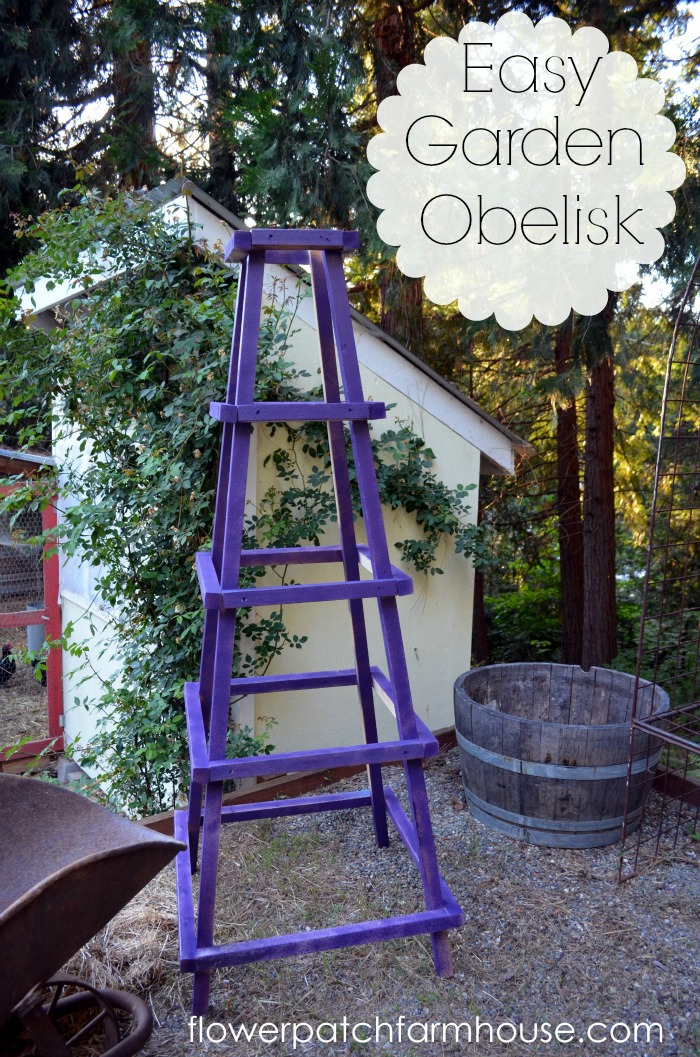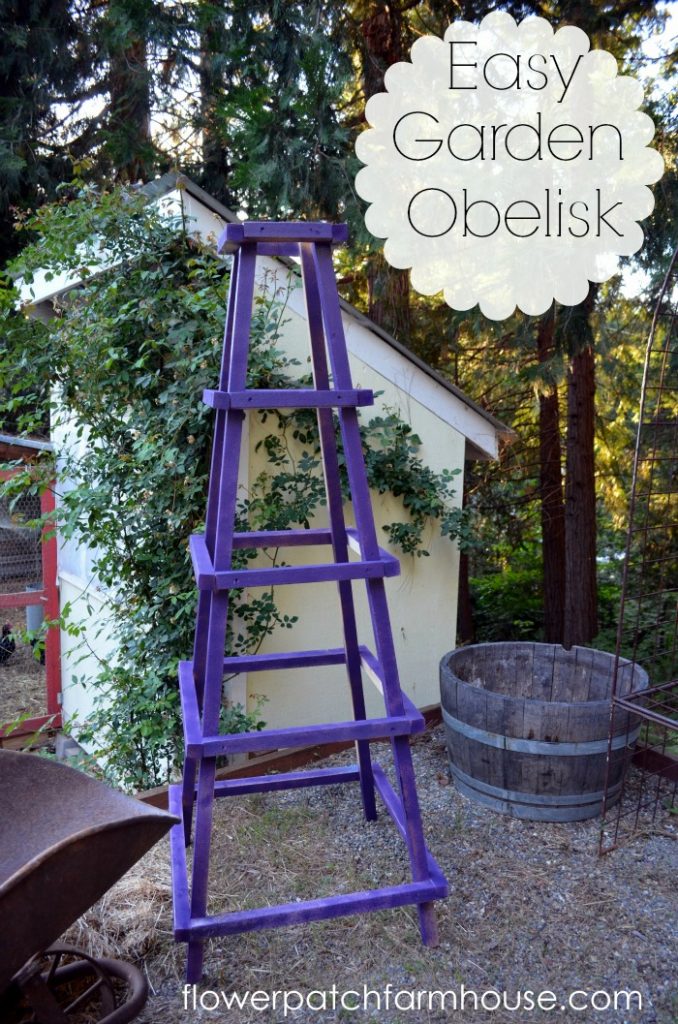 This pallet idea is something I am going to try soon as well. I think it will be perfect on my back garden fence where I want to create a bit of privacy and succulents and creeping sedums will work as the planting.
Something like this is a wonderful way to get more garden space.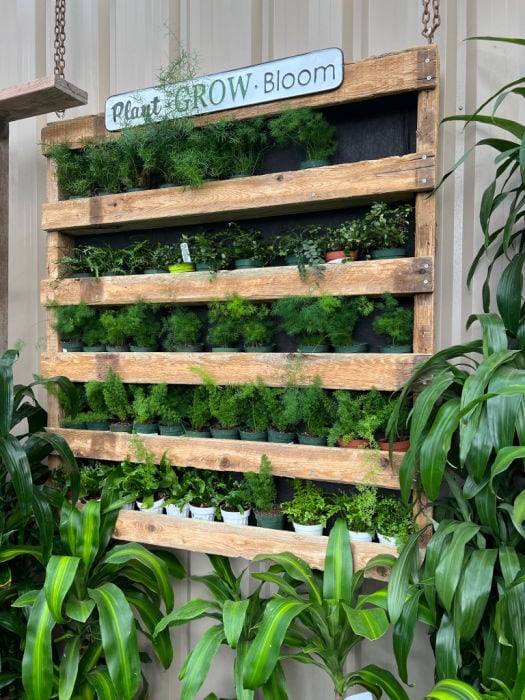 Trees can be an important element in small garden design. Choose trees that will be easy to prune, maintain and won't get too large for your space.
You can even grow fruit trees with espalier. I love my Japanese Maples but there are numerous choices.
Winter Interest, Native plants, and Shrubs
Including native plants as much as possible is a fantastic way to get easy-to-grow, low-maintenance specimens and they support the local insect and pollinator population.
Shrubs that have winter berries encourage birds to visit your garden which in turn keeps the insect population in check (especially bugs that damage plants).
Shrubs that stay evergreen help keep the garden pretty when nothing else is growing, especially in winter.
For example, I do love boxwoods, small evergreens, and hollies. Many come in narrow growing selections that don't take up much space but provide a punch of green when you need it most.
Get more for free!
Boxwoods from Cuttings
Boxwoods are great for evergreen color in the garden but they can get expensive. I show you how to take boxwood cuttings and root them for free plants!
Small space garden hardscaping
Simple yet useful hardscaping helps a small space feel larger. Creating raised planting areas or terracing makes the garden live larger.
A simple stacked rock wall can set off a space beautifully.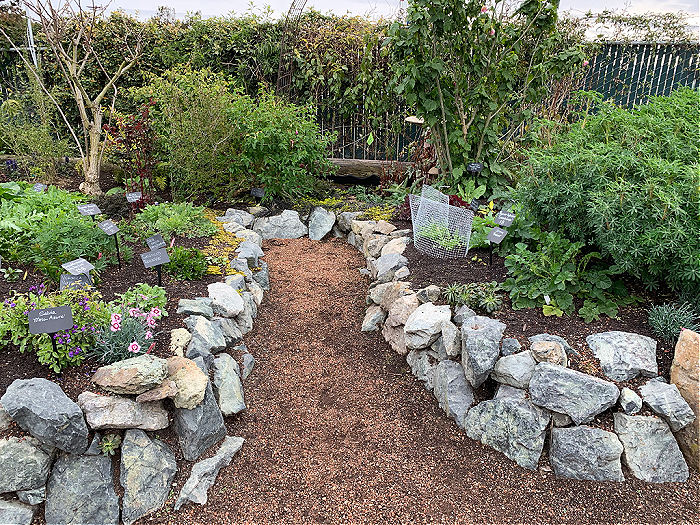 I can see a lovely birdbath, fountain, or garden bench at the end of this path. Not only does the rock wall create a raised bed but it will act as a heat sink.
The stones will heat in the warmth of the sun and then release that warmth as the night air cools. This will help more tender plants survive if you plant them near it.
I could go on and on but you get the picture. Nothing is out of reach if you are willing to dream and are flexible.
I also grow my Roses in Pots and if you wish to incorporate them in your small garden growing them that way may be the ticket for you.
Want to grow a vegetable garden on your patio or deck? Check out this article.
Happy Gardening.