NOTE: if you arrived here from a signup form check your email, you will be receiving your password and access to the Resource Library. If an email fails to show up check your spam box and be sure to white list my email.
Let me introduce myself….
Flower Patch Farmhouse is here to inspire you to garden for the sheer enjoyment of it and not to build a showpiece.
Hello, I am Pamela. The voice behind Flower Patch Farmhouse, a creative lifestyle blog about simple gardening, a bit of DIY, and easy recipes that will become family favorites. But mostly I share my love of gardening, how you can enjoy your garden, even the tiniest of spaces, and let go of the idea that it must be tame, controlled, and weed-free.
I began sharing my easy budget gardening methods, DIY on a dime projects and practical recipes in 2011. Prior to that, I was a stay-at-home mom, avid decorative painter and instructor, sewing enthusiast, and always an avid gardener.
I have put all my painting tutorials on a blog of its own here: PamelaGroppe.com
I have been inspired and taught by the strong women in my life who lived through the toughest of times and created cozy, attractive homes via DIY long before it became a popular catchphrase or trend.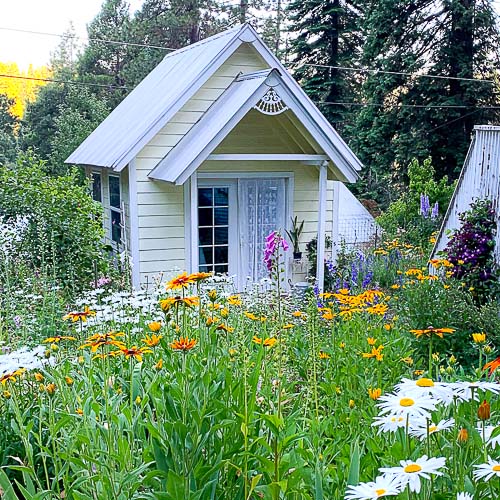 I learned to use tools and have confidence in my abilities. Watching my grandmother not only tear down old houses (she was the queen of re-purposing), build fences to whipping up delectable taste treats with the humblest of ingredients instilled in me the notion that you can do whatever you have a mind to, if you are willing to work hard.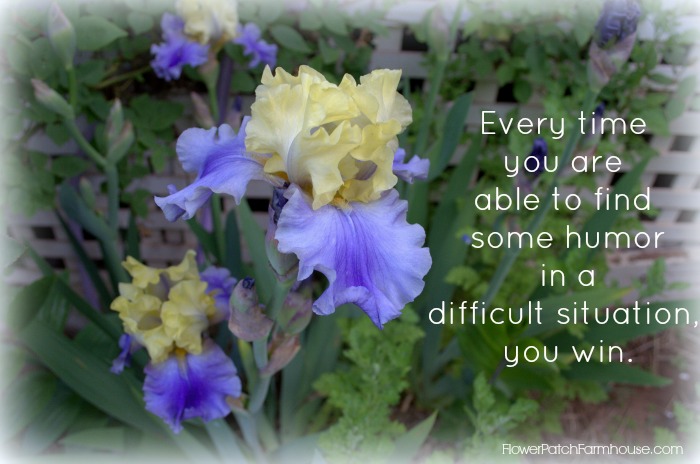 I have loved photography since grade school and in 7th grade determined that is what I wanted my vocation to be. Life had a lot of detours for me and pursuing photography as a career did not come to be, and though it is a side benefit of this website/blog, it is one of the creative parts I truly enjoy.
Combining many of the many things I love into something I can share is a dream come true. So, please, do come and join me as I share my ever-changing cottage garden, the renovation of our humble home and a few DIY/craft tutorials that are easy enough for beginners to master. All on a budget.
Things are always evolving here so I appreciate you joining me on the journey. If ever there is something you would enjoy seeing here that I can provide, please do leave a comment, suggestion or request.
Thank you so much for visiting!