Learn How to Paint a Carrot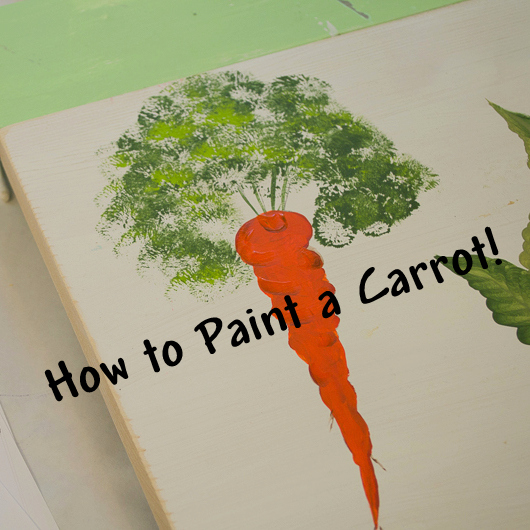 So the veggie painting lessons continue..if you missed the Radish just click here..
Just like the Radish I had posted the step by step photo tutorial back in August but the video was soundless. Now I have remade it, posted it to YouTube and you can finally see AND hear it.
To view the photo step by step CLICK HERE..
Here is the video….
I hope you find the video helpful in your painting veggies. Next up is the tomato!
Here is the project I painted with the Radish and Carrot, in case you were wondering.

Happy Painting! Keep on come back for more, after we have finished the lessons I will show you a fun garden project to paint all these designs on!
Please PIN and share if you like.