5 DIY Garden Projects
Are you ready to get outside and work in your garden?
Me too.
So for fun I have decided to round up 5 Garden projects for you that I have had a hand in building around here.
One favorite I have had in my garden a couple of years and plan on building more of is my garden obelisks. We devised this plan as so many obelisk plans I found online had complicated cuts and for the newbie to wood working and tools it just made it too complicated so these are all straight cuts and easy assembly, plus we used inexpensive wood. Our obelisks run about $20 each instead of $150 (a real price I had seen for a DIY obelisk). Mine have been out in all sorts of weather and are still going strong.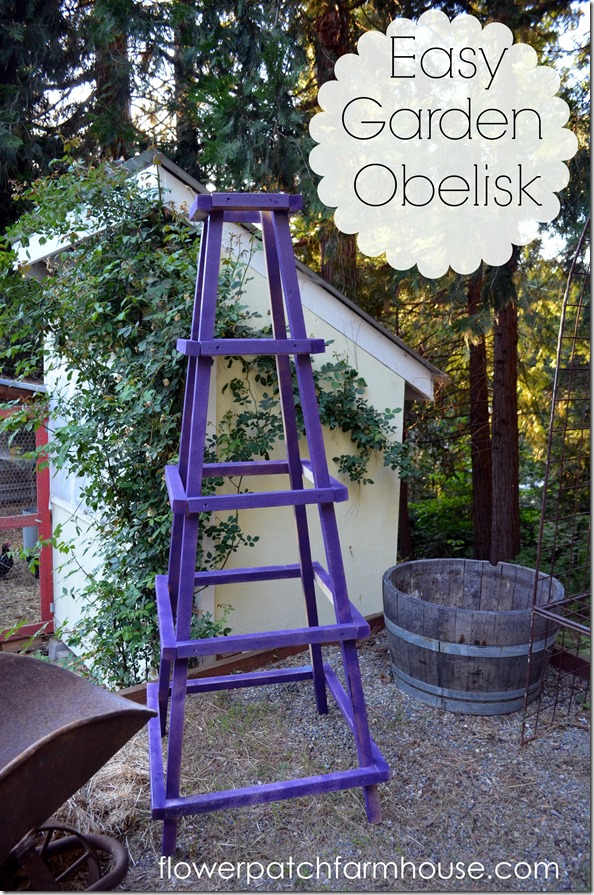 Here is this same obelisk covered in a Italian climbing squash (Trombolina or also called Zucchetta) this past summer..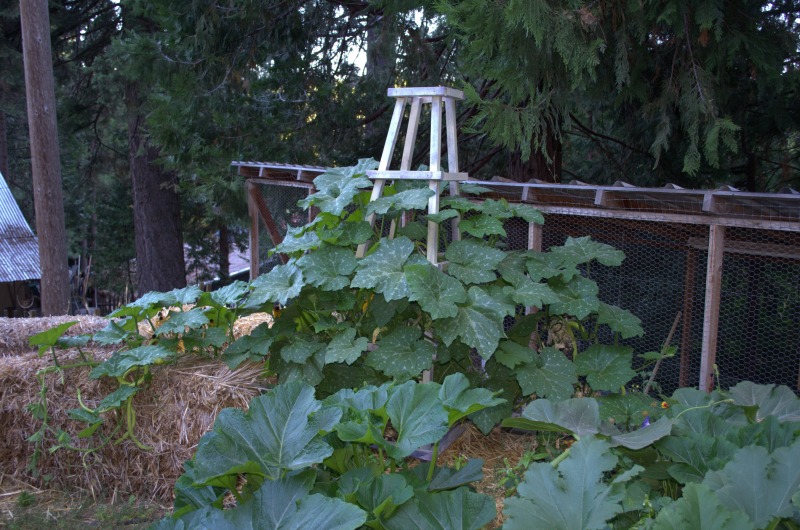 The first one was so useful we came up with another design, a little different and I think I may like it even better…Easy Garden Obelisk 2. I have this one supporting a Tess D'Ubervilles English rose.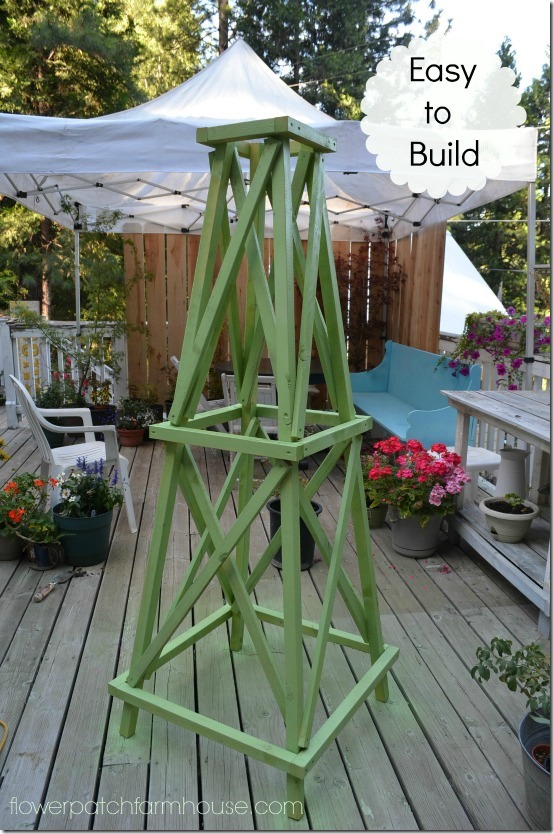 An ever popular post and something I enjoy everyday is my Potting Bench we built from fence boards. I enjoy changing it up with the seasons.

Posting my painting lessons and patterns has been so much fun and I am so glad that many are enjoying them immensely. I get wonderful notes from viewers expressing their appreciation and pleasure for sharing how to paint. I have tried to break down the categories in my toolbar like Learn to Paint and DIY Patterns and Plans so everyone can find things easier.
Garden signs are so popular, I sell quite a few of these.

I love garden benches, so building this Farmhouse or Victorian Garden bench was so rewarding. It is another easy for beginner project..

Last but not least is my latest build, a beautiful blue toolbox that is destined to be a planter box. I can't wait until it is overflowing with some gorgeous blossoms. Maybe some Ivy Geraniums or Calibrachoas tumbling down the sides…the possibilities are endless.

There you are, 5 easy DIY Garden projects! And I have more to share but that is for another post entirely…
Have fun building.
I wish you a beautiful Happy Garden this season!

If you enjoyed this Please PIN and share


>