DIY Garden markers come in handy in keeping things identified in the garden, but I like them large enough not to get lost and pretty enough to be garden art. Come transform these plain bricks into beautiful garden markers you can't lose!
Make DIY Garden Markers by hand painting them, it is easy and so much fun. I love all the hand painted garden markers I have seen around the internet but the only problem for me is they are small. So small that in my untidy way of gardening they would easily get buried or lost in all the vegetation. So I decided on an inexpensive but effective way to overcome that.
Bricks!
Base Material for DIY Garden Markers
These are your standard concrete bricks. I found mine at the building supply for around 50 cents each. They came in red too but I went with the gray.
Base coat your Garden Markers
Lay them out on the table and just rolled on some leftover white Zinser we had laying around. I did a couple coats as these are very porous and thus very rough. I only did two coats but if I did it again I think I would put 3 coats letting each coat dry thoroughly between applications.
UPDATE: Plaid FolkArt Multi-Surface paint works just as well as a base coat.
You can also use an exterior paint you have on hand.

Now start adding your paintings..each photo will have the link to the corresponding painting lesson..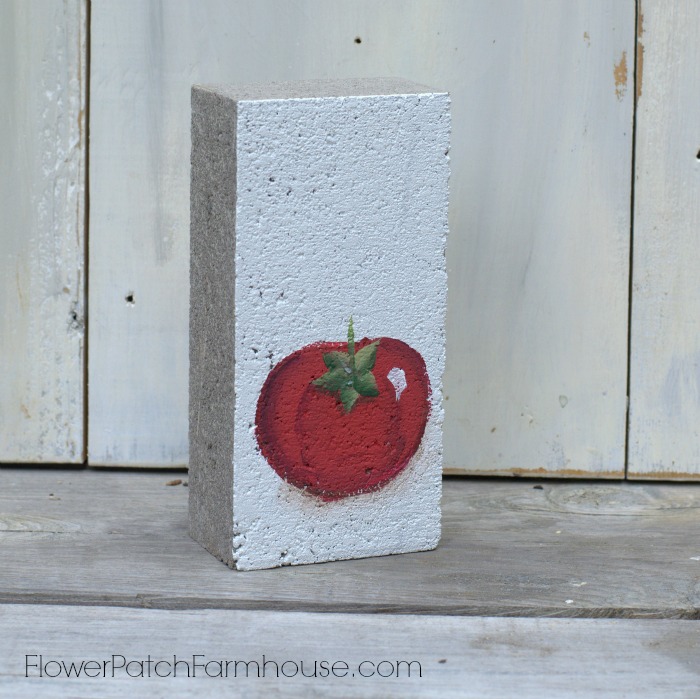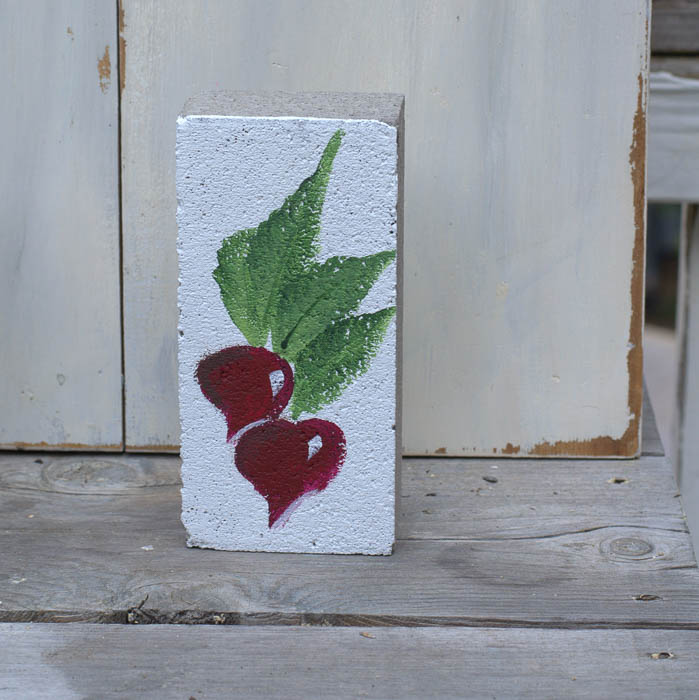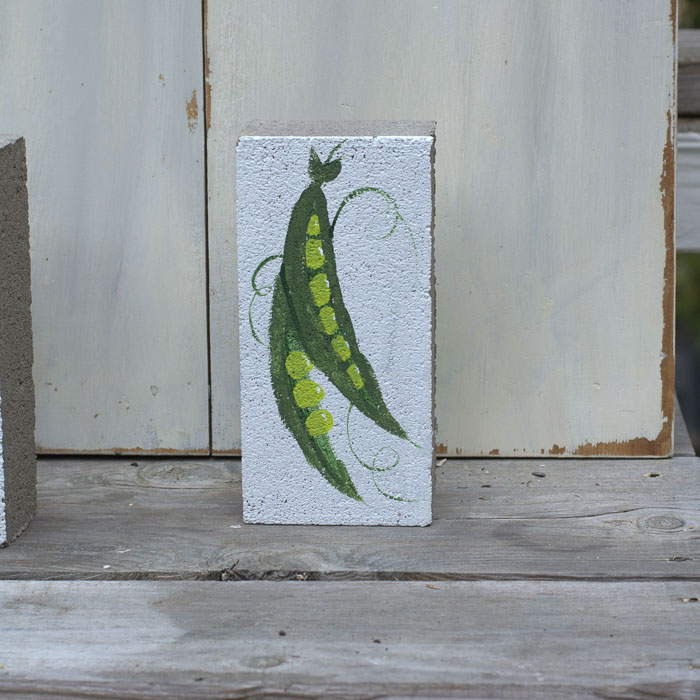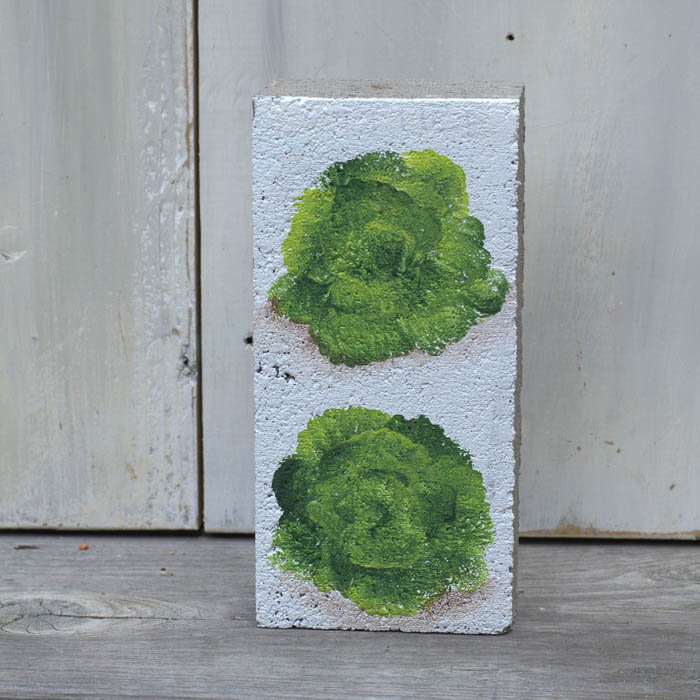 And last but not least, how to paint Lettuce…

I did not paint a garden marker for Carrots but you can use this tutorial to do so yourself if you wish..

Garden Markers Edges
I don't paint the edges or backs but I do seal the entire marker with Exterior water-based varathane. I would recommend using an older paint brush on the bricks, the rough surface really can do a number on a brush. The designs are large enough that you really don't need a pristine paint brush to paint them well.
So have fun and paint up some today! They would make great gifts for the garden lover in your life.

Happy Gardening and Painting!
Painting lessons:
How to Paint a Tomato
Paint a Radish
Paint Peas
Paint Lettuce
Paint Carrots