Grow only the Best Buddleia aka Butterfly Bush!
Buddleia or Butterfly Bush is a fast-growing perennial that requires very little maintenance. It attracts butterflies and hummingbirds to your garden while providing a great deal of color during the height of Summer well into Fall.
I love my Butterfly Bushes and grow several. They are a favorite of the hummingbirds that fill the sky in my garden all summer long. You can even catch a glimpse of the hummers in some of my videos flitting in and out of the Black Knight Buddleia in my front garden.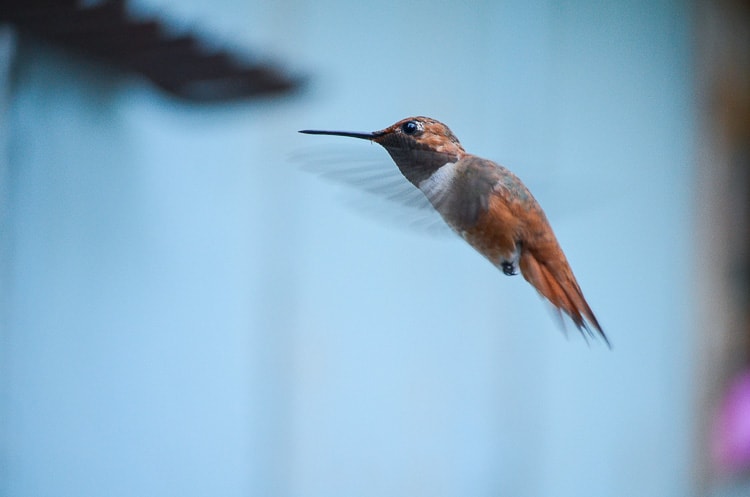 This post may contain affiliate links. If you make a purchase after clicking a link I may make a small commission at no added cost to you.
In this post, we will cover these topics:
What are Buddleia plants?
Are Buddleia or Butterfly Bushes invasive?
Where to plant Butterfly Bush
How to Care for Buddleias
Butterfly Bush varieties
Why should I grow one in my garden or backyard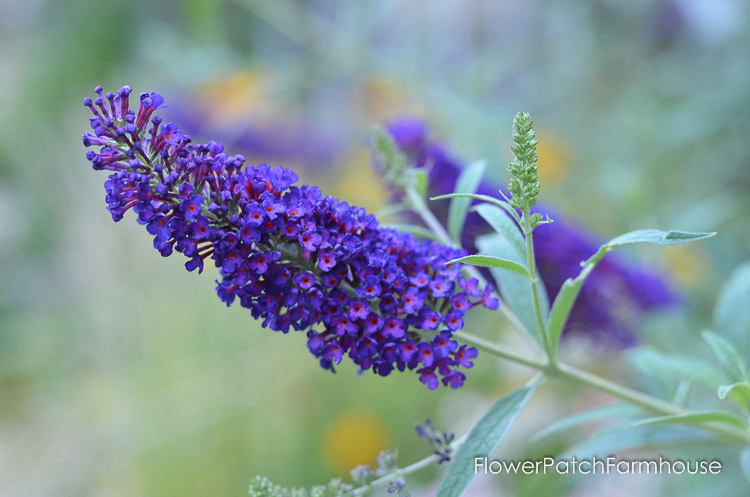 What are Buddleia?
Buddleia is a fast-growing shrub also known as Butterfly Bush. They attract butterflies and hummingbirds to your garden with their vibrant colors and sweet scent. Some varieties can grow up to 12 feet tall, but they typically average around six or seven feet in height.
Depending on your climate they can bloom from early Summer on through to Fall. In other areas, they are late to even wake up and bud out. Just know this ahead of time so you don't think they are dead when they are not greening up while everything around it is.
Are Buddleia or Butterfly Bushes invasive?
In some areas, yes they can be dangerously invasive and are usually banned in those locales.
Buddleia davidii, for example, is prohibited in certain regions of the United States because it may self-sow and grow rampantly enough to crowd out native species.
In these areas, any Buddleia or Butterfly Bush that grows from seed can become invasive.
Fortunately, many of the latest crosses do not produce viable seeds. Black Knight is a Buddleia davidii and is not invasive in my area so I can grow it safely. But I am sure to deadhead it all through Summer so it won't set seed!
Always check with your local extension office to see if certain varieties of Butterfly Bushes are considered invasive in your area. It is better to be safe than sorry.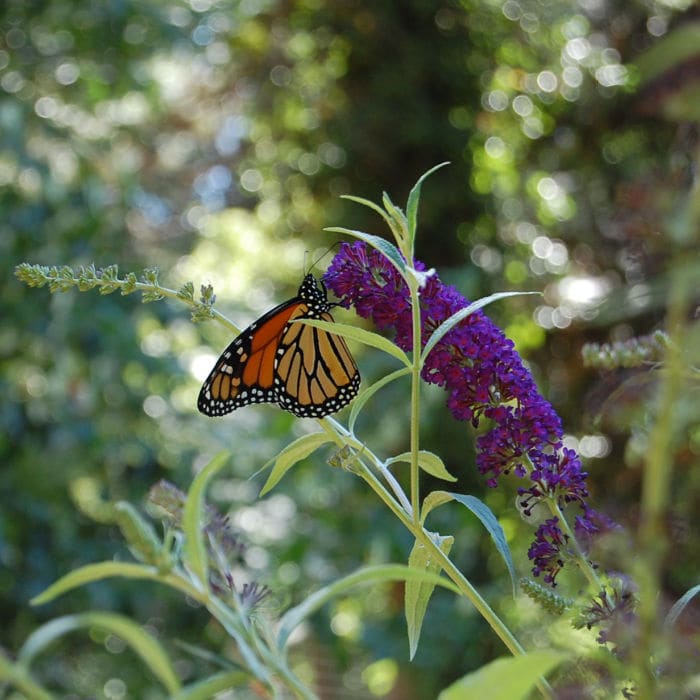 Where should you plant Butterfly Bushes?
Ideally, you want full sun for at least five hours a day although many say to make sure they get 8 hours a day. They can tolerate some shade, but they won't flower as profusely if deprived of direct sunlight.
Buddleia does not like soggy feet in winter so be sure it is planted in well-draining soil. The upside is they are quite drought tolerant when established.
How to Care for your Butterfly Bush – Buddleia
Once established, Butterfly Bush plants are very low maintenance. Water regularly during the first year or so after planting and then give it about an inch a week.
Fertilize with an organic fertilizer during the growing season. (though this is not absolutely necessary if you build your soil) Deadhead Buddleia blooms as flowers fade to promote new blooms. Prune as needed during this time to remove dead or dying branches or to shape the plant.
Buddleia, like many other blooming shrubs, thrive when they are trimmed annually. The ideal time to prune buddleia is in the late winter, early Spring but I have to prune mine in late Fall. I get heavy snows that can really do a lot of damage and actually pull it from the ground by the roots or cause massive damage.
want to keep your butterfly bush looking its best?
Click below and learn the tricks to pruning Butterfly Bushes!
They may take their time to wake up in the Spring. Once they do start growing, buddleia grows vigorously and will quickly recover from pruning.
Can you Grow Buddleia in Pots?
Yes, you can!
To grow a butterfly bush in a pot, plant it in the container during spring, after the danger of frost has passed but before it gets too hot. They may also be planted in the fall. If you live in the lower end of its hardiness range (usually Zone 5), Insulate or bring the container into an unheated garage or another protected place.
The diameter of the container should be a little larger and twice as tall as the root ball/container of the plant purchased to ensure that the shrub will fit properly. For outside use, choose a container with plenty of drainage holes and is weatherproof.
Butterfly Bush Varieties
There are many types of Butterfly Bush plants, some short to some very tall. Some have a strong fragrance while others do not. Flower colors can be anywhere from white, pink, magenta, purple, and blue.
Pugster Butterfly Bush
Pugster Blue Butterfly Bush: Pugster Blue Butterfly bush is a whole new look for buddleia. This compact plant reaches just 2 feet tall and wide but has the large, full flowers normally seen on a much larger plant. It blooms non-stop from early summer through frost with blue flowers, each with a tiny yellow-orange eye in the center. The thick, sturdy stems of the Pugster series give it improved hardiness and winter survival over other types of dwarf butterfly bush.
The Pugster line also comes in white, lavender, periwinkle, pink, and amethyst.
Shorter Butterfly Bush (not as small as Pugster)
Miss Molly Butterfly Bush is the closest you will get to red on a buddleia. The rich, magenta color draws in the butterflies and birds by the droves. This is a non-invasive variety that is accepted in areas where other buddleias are not.
Miss Molly grows 4 to 5 feet tall so it can fit in where larger growing ones may not, and it has a wonderful scent.
Miss Molly is one in a series of colors, Miss Violet, Miss Ruby, and Miss Pearl.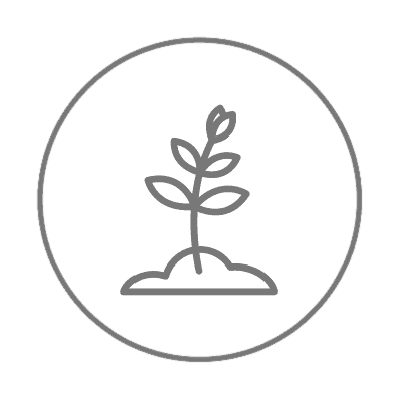 Fun Note:
In areas where Buddleia has been deemed invasive, Miss Molly is sold as a Summer Lilac and not Butterfly Bush.
Lo and Behold Butterfly Bush
Lo and Behold butterfly bushes are another series of smaller growing buddleias from Proven Winners and come in various sizes and colors.
Micro Chip Pink, Ruby Chip, Blue Chip Jr., Lilac Chip, Blue Chip, Purple Haze, Ice Chip.
More Varieties of Buddleia
Buzz Midnight
Prince Charming
Gold Drop (interesting chartreuse foliage)
and the list goes on!
Buddleia Tree?
Yes, you can prune your Buddleia into a tree shape and enjoy with companion plants growing around the base.
Why should I grow Butterfly Bushes in my garden or backyard?
Butterfly Bush plants are a beautiful addition to any garden and bring in pollinators like butterflies and hummingbirds. They are also drought-tolerant once established. Since they don't require much maintenance they are a great easy-going choice for folks who don't have time for fussy plants.
In my garden, the buddleias have not been bothered by pests or diseases. And they perform beautifully during the hottest part of Summer!
So if they aren't invasive in your area then grab yourself a Butterfly Bush and add the bright profusion of blooms to your garden!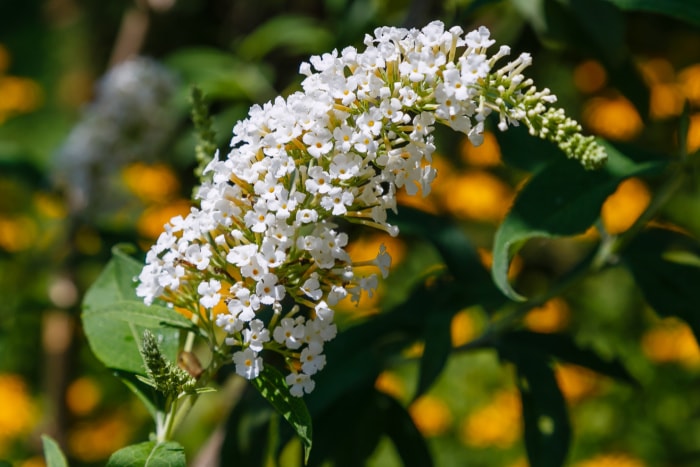 Happy Gardening!