Goodbye September Hello October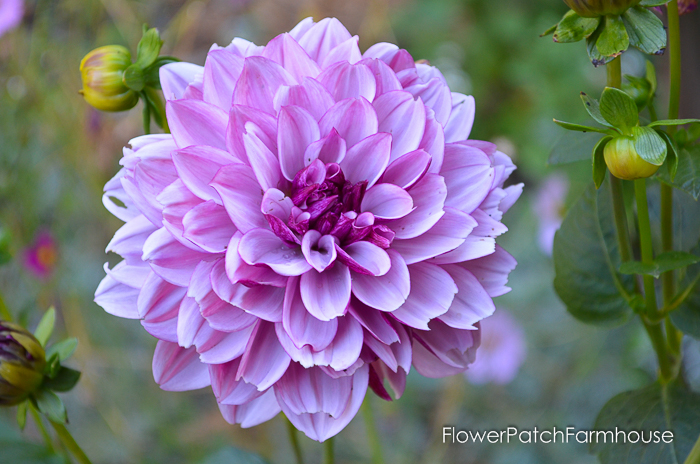 It has been a grand growing season in the garden but now I am busy putting it to bed.  My Dahlias will be left in the ground and mulched heavily rather than dug up.  In my zone I am supposedly able to do that but I won't know how successful I will be in keeping them alive until next summer.  It was my first year with Dahlias and I absolutely loved them.  I will get more this coming Spring and I bought seeds to start many from as well.  Next Summer my garden will be Dahlia heaven, or at least that is my plan.
I have also been busy dividing and replanting Iris, they were crowded. That is one thing I love about Iris, they are always producing more for me.
September kept me busy here on the blog and I bounced between Gardening and Painting for all my readers. (click on highlighted text or the photo to go to the full post)
I showed you my saving of seeds…and what seeds I am planting this Fall
In August I shared how to Air Layer Roses and in September I showed how I sever the new rose from the mother plant and pot it up. Both of those posts went rampant, lots of folks liking how easy that method of propagation seems to be.  I loved it too as you get such a big rose right off the bat.  I also shared what was still blooming in my late September garden, it is quite a vibrant show.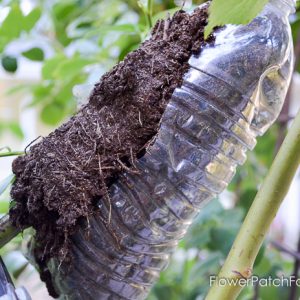 I used some Terra Cotta plant waterers this past summer and loved them, to dress them up a bit I painted them.  I shared a new FALL sign and how to paint it.
I shared the details of each element in separate posts, Oak Leaves and Acorns
Last but not least I showed you how I paint Morning Glories.
A fun September for sure.
Now on to October.  What do I have in the works for you?  Lots of things, I have a list to work from that I am always adding to and never finish.
I am getting plants I summered outside ready to come back indoors and I will share how I do that so I minimize little critters that wish to hitch a ride. And I am rooting some of my Holiday Cactus for you all.
I am also trying to restock my paintings and other creations in the gallery I am a part of, my stock is low and this is the buying season for gifts, not a smart thing to be low on what I have available!
As I paint up new items I do try to share a tutorial…here is something on the painting table now, a new sign painted with Folk Art Milk Paint.
Another thing requested that I need to get done is a painting tutorial with hens and roosters.  This sign I made a few years back was snapped up in a second at the gallery.  I loved using reclaimed lumber that gave it a vintage vibe.

So lots in the works for October.   We should have fun!
Just for ease of use I made a playlist on my YouTube channel of Fall inspired painting tutorials.
Here it is for you.  FALL AUTUMN PAINTING LESSONS
Happy October!