Simply Delicious Meatloaf. We love a good meatloaf.
It is one of my husbands favorite meals and a great comfort food.
The leftovers are even better and I love leftovers.
I wanted to test out some new recipes for meatloaf, something different than our usual, so here goes my Simply Delicious Meatloaf recipe.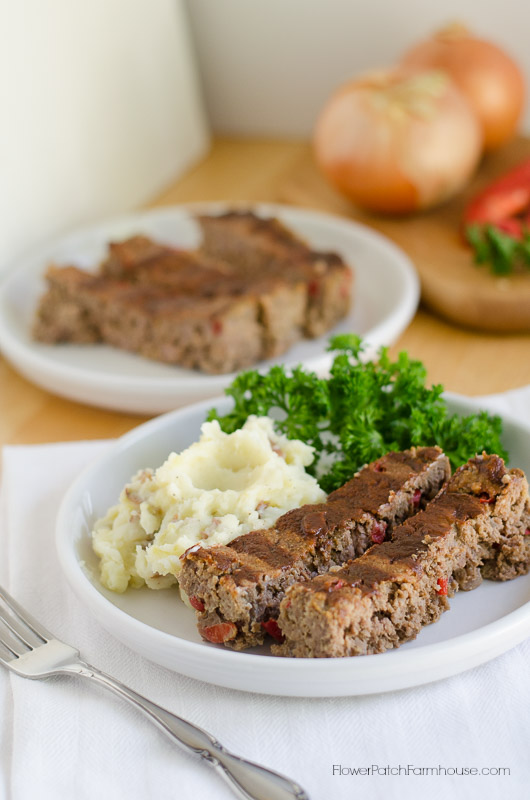 I can confidently report it is well worth the very little effort.
I paired it with Horseradish Smashed Potatoes for a lip smacking, man pleasing meal (at least a meat lovin' man).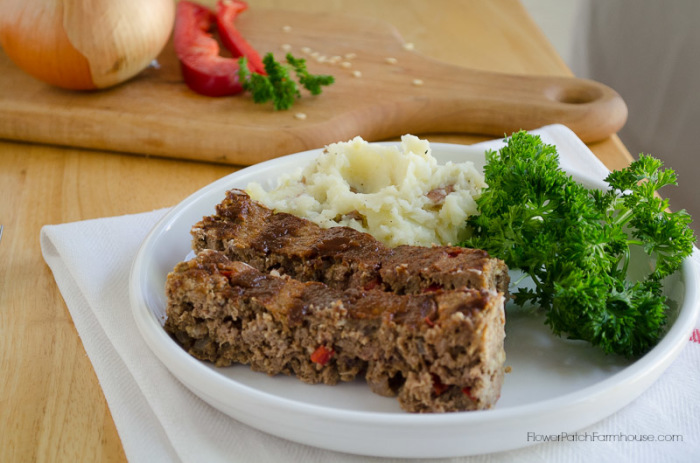 I started with sauteing some onions and bell peppers in olive oil, I did it on low so they more or less caramelized.
I added in the garlic at the end so it did not get overcooked and thus turn bitter.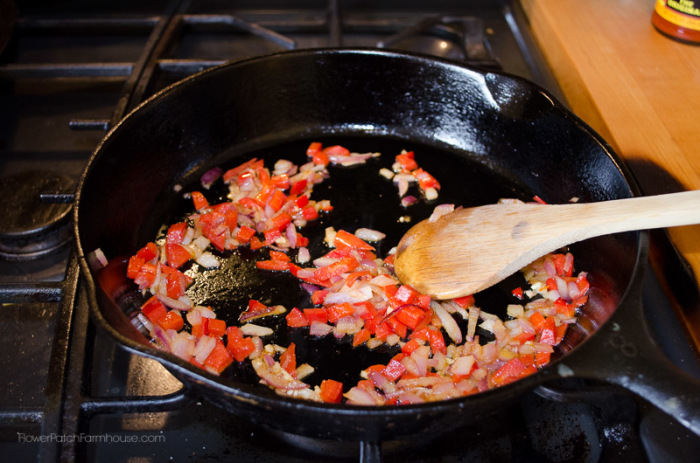 Once they are soft and a bit tanned just remove from the heat and let them sit while you mix the rest of the ingredients.
Mix together the burger, bread crumbs (sometimes I use oatmeal, since I have only thick cut oats I pulse it in a blender or food processor to make it more of a crumbly texture), A1 sauce and egg in a bowl, you can dig in and use your hands or I used a wooden spoon.
Then mix in the sauteed veggies.
Press into a loaf pan and bake for 40 to 45 minutes.
Yield: 4 servings
Simply Delicious Meatloaf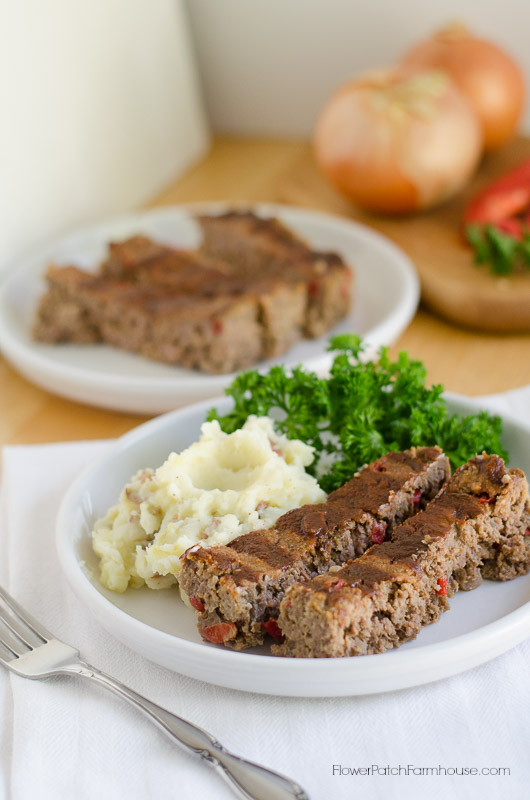 A tasty twist to an All American favorite.
Ingredients
1lb of ground beef
1 egg, beaten
1/2 cup dry Italian-style bread crumbs
1/2 cup onions
1/2 cup red bell pepper (you can use green if you prefer)
2 cloves garlic (I put mine thru a press but you can slice or chop)
1/4 cup A1 steak sauce + 2 Tbsp for top
Instructions
Heat oven to 350 degree F.
Saute onions and bell peppers until soft.
Add garlic for the last minute of sauteing.
Mix onions, bell peppers and garlic into the rest of the ingredients except 2Tbsp of A1
Press into 8 x 4- inch loaf pan; drizzle with remaining A1
Bake 40 to 45 min. or until done (160 degree F).
Let stand 10 min. before slicing.
Notes
This recipe was adapted from one on Kraft.com
When you take it out of the oven you should have something like this…

This recipe is definitely a keeper and we will enjoy this again.
Make two so you have plenty to slice and grill on the bbq for fabulous sandwiches.
Have you ever had bbq'd meatloaf sandwiches??
Mmm, Mmm!
Pin for later…You will definitely want to try this one!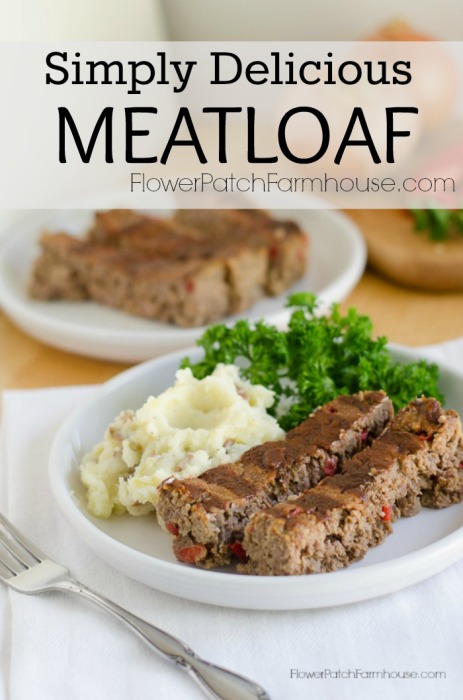 I love quick and easy recipes that make plenty for leftovers, that way I can get back to painting or whatever project I have up my sleeve and not have to spend too much time in the kitchen.
I do love to cook but sometimes I don't want to be bothered or I am not in the mood.
Bon Appetit