How to Plant Iris bulb correctly is really very simple. This is an easy step-by-step on how to plant bearded Irises for the best flowering, healthy plants, and years of enjoyment.
Start with healthy Iris rhizomes (some call them a bulb but with bearded Iris technically it is a rhizome). Irises prefer well-draining soil and to be planted shallowly. Give them plenty of sunlight and enjoy their beautiful blooms. Today you will learn when best to plant iris, where they like growing, how to prep the soil, how to plant them, and what to expect.
If you are more of a video person you will find one at the end of this post.
I have shared plenty of the iris in my garden and I thought to share how I plant bearded iris for those that are beginners in gardening or with Iris flowers. Sometimes I forget that not everyone knows the ins and out of planting and caring for different plants.
I am reminded when I give some to a friend and they end up killing them because they really did not know the right way to plant Iris bulbs and I failed to tell them.
So here you go, How to plant iris correctly yet easily!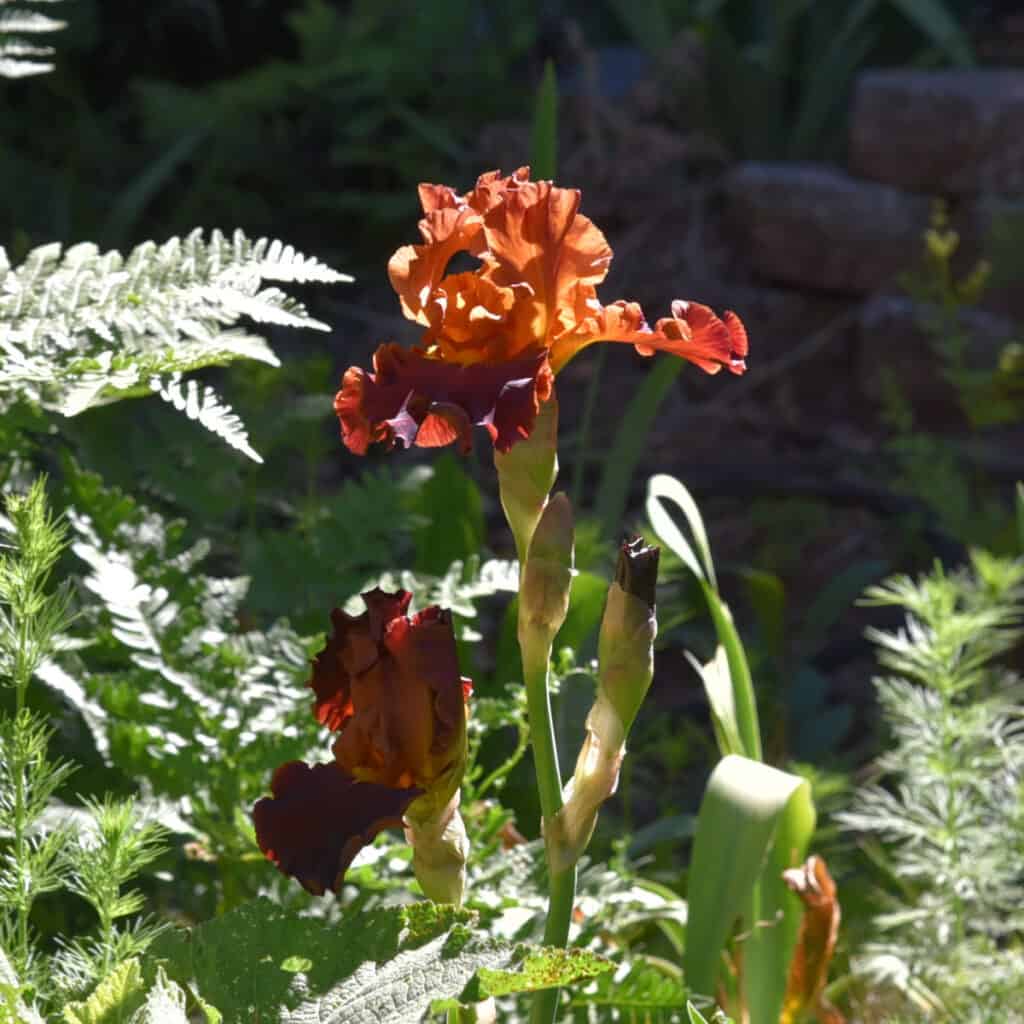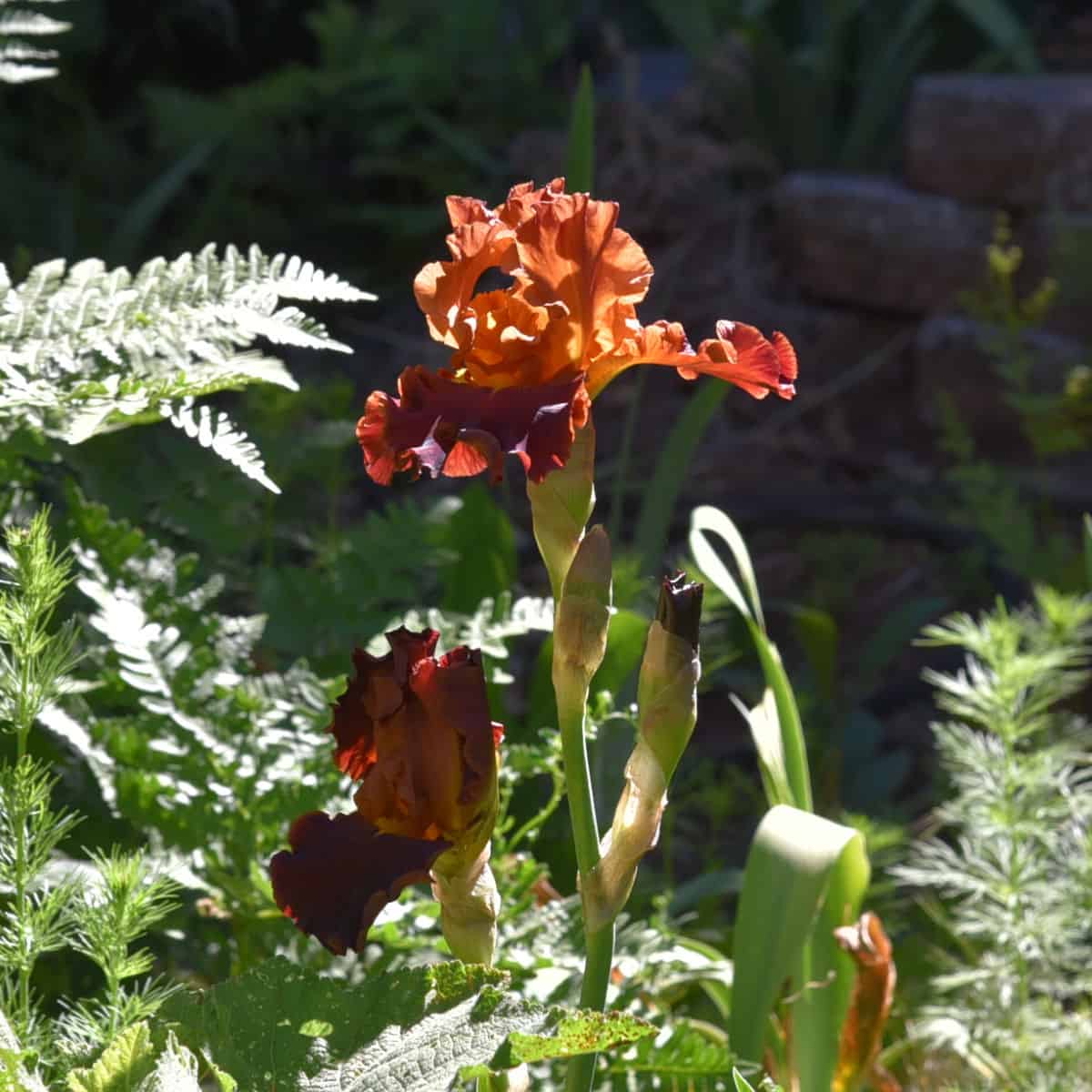 Disclosure: This post may contain affiliate links, meaning I get a commission if you decide to purchase through my links, at no cost to you. Please read my disclosure for more info.
When is the Best Time to Plant Irises
Iris are usually shipped from growers in August and September in the U.S. and that is for a very good reason. The best time to plant iris is in late summer through early fall
This gives most gardeners the chance to get them in the ground so the rhizomes can settle in and start rooting before a hard freeze.
This is also the time that you would dig up and divide the Iris currently growing in your garden.
After you have either dug up and divided your Iris rhizomes or you have just received some from an iris farm you need to plant them correctly. This way you will enjoy strong, healthy growing plants with numerous blooms the following Spring.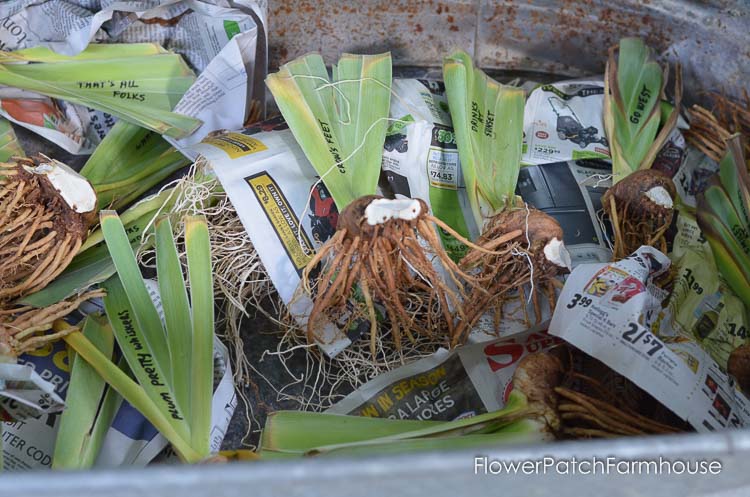 Where do Irises Grow Best
Pick a spot in the garden that gets a good 6 hours of sun each day and has good drainage.
Iris can withstand drought but not soggy feet.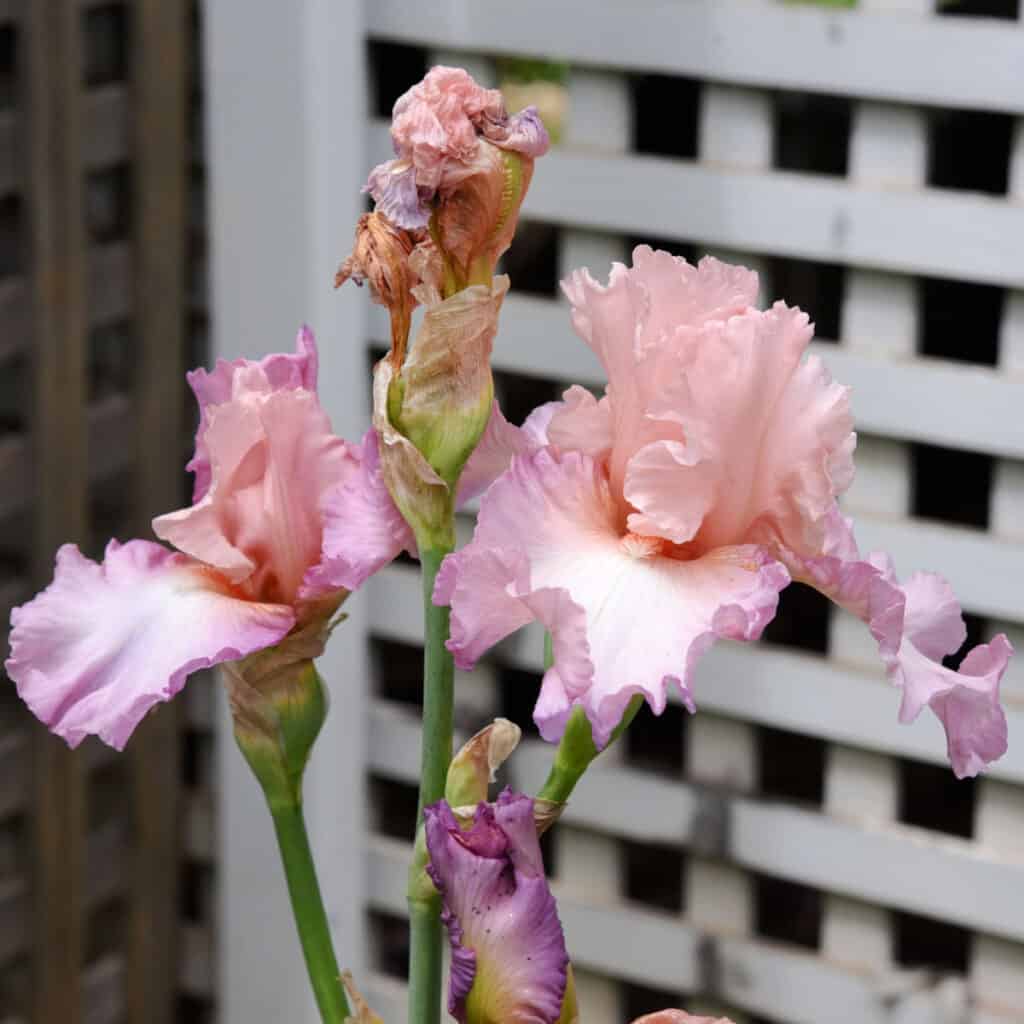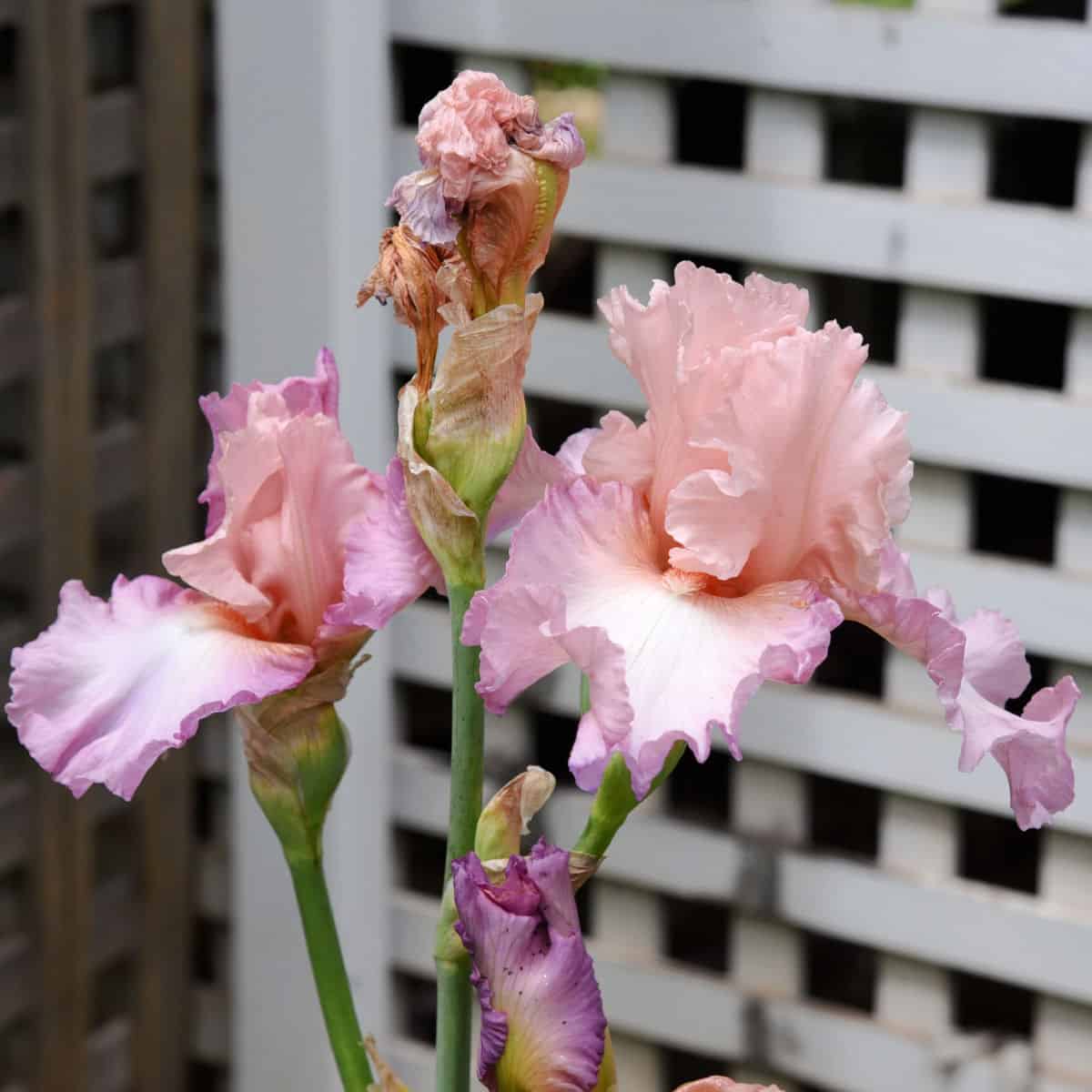 Note: You can plant them with other plants that like more water by planting them in a small hill of soil so they are elevated. They can drain off easily while the other plants get all that water.
This is my favorite tool for digging and planting Iris.
Prepare the Soil
Remove weeds and other debris, loosen the soil around the area you will be planting the new Iris rhizomes.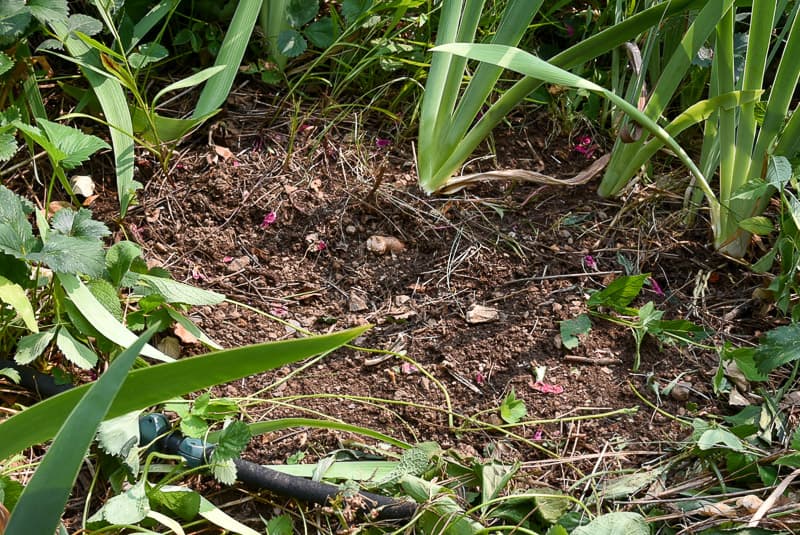 I do not typically fertilize when planting my Iris. The rhizome should have plenty of stored energy that this is not necessary and my soil is well amended each year with compost.
Yet some folks prefer to add fertilizer when they plant. If so then stir the fertilizer into the soil, mixing it in lightly. Don't just place it in the hole. Rainfall or watering will deliver the fertilizer where it needs to go if it is stirred into the soil.
If you must use a fertilizer I recommend this one
NOTE: If you struggle with varmints digging up things in your garden then skip adding any fertilizer. Many times it contains bone meal and that attracts them to dig. Remember, unless your soil is very depleted you most likely do not need to add it at planting time. The best time to fertilize Iris is after bloom since that is when they are replenishing the rhizome for the next season.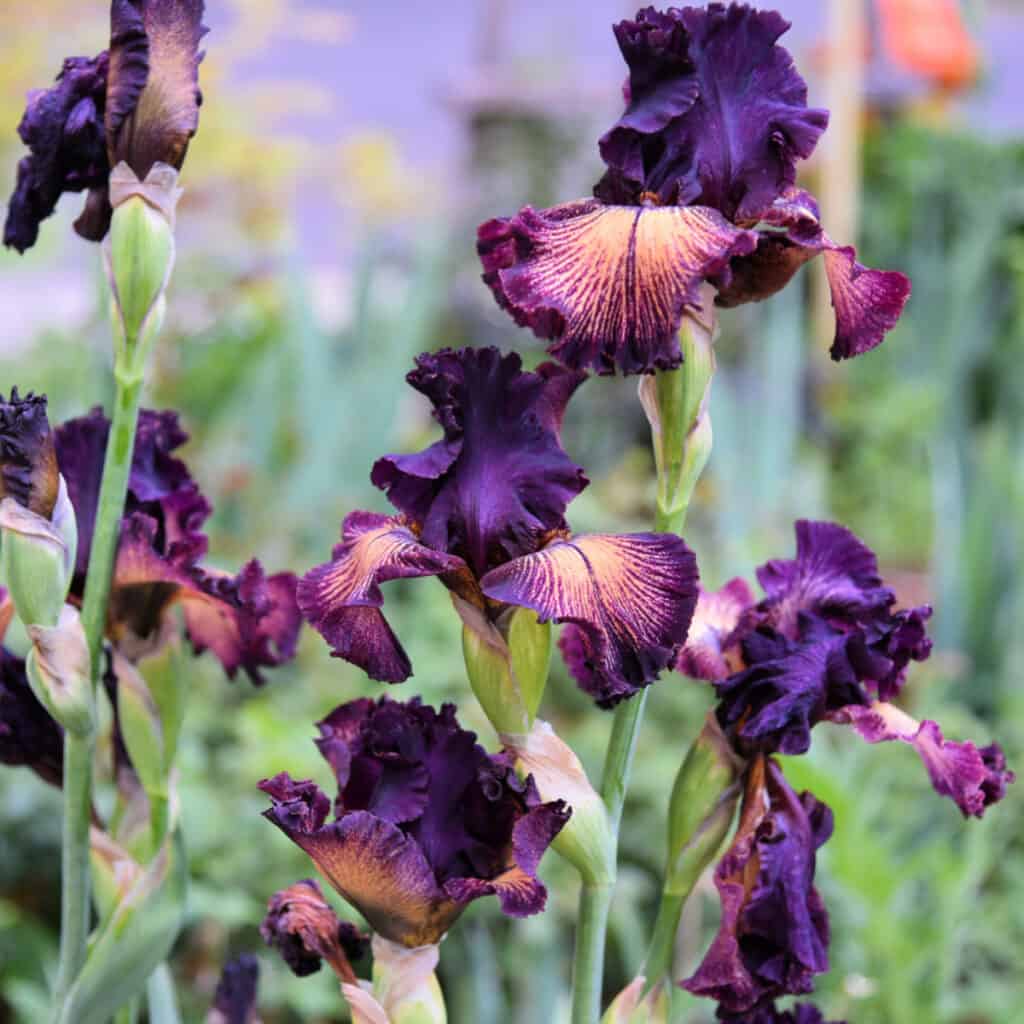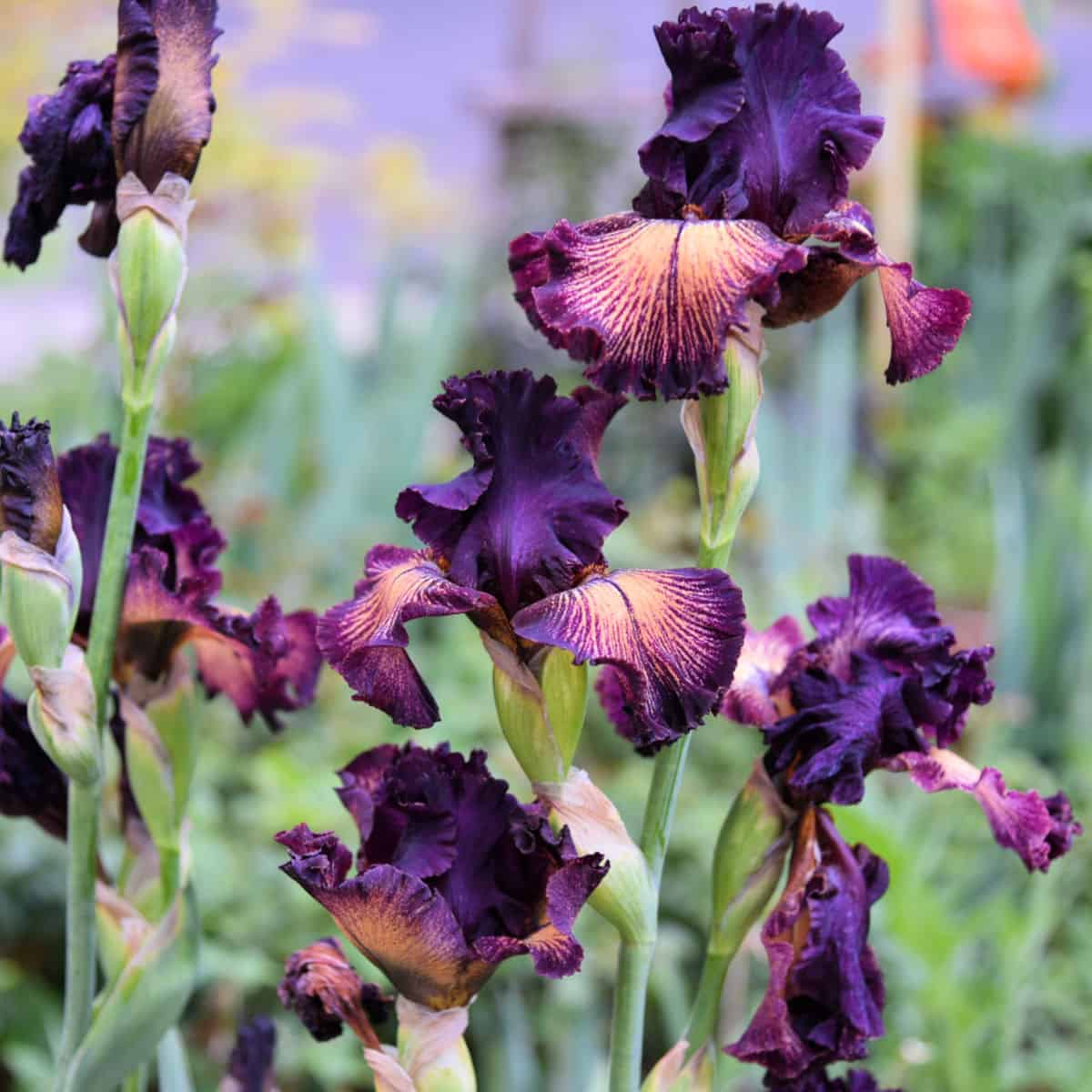 How to Plant Iris Rhizomes
Plant your Iris rhizomes in the soil making sure to keep them close to the surface.
Note: I have been battling voles this year. They have been eating my plants including the Iris rhizomes, to deter them from eating my newly planted Iris I put some of this under and around the rhizome.
This is important enough to repeat….Do not bury deep your Iris rhizomes too deep.
This is the mistake many make. Iris likes to be close to the surface. I leave a bit of the top showing when I plant, that way I know they are not too deep.
Iris loves the sun on their backs, the top part of the rhizome. If you live in a very hot area you can cover the backs of the rhizomes lightly with soil.
In cold, cold climates do mulch a bit before hard cold starts but you need to be sure and rake it back as soon as warmer weather begins.
How Far Apart do you Plant Irises
A good rule of thumb for planting Iris in groups is 6 to 12 inches apart. Because Iris thrives here I leave at least 12 inches so the new Iris can grow and increase. Increasing means make new rhizomes you can divide out later for more Iris.
By spacing them a bit further apart there won't be a need to divide sooner than in 3 years.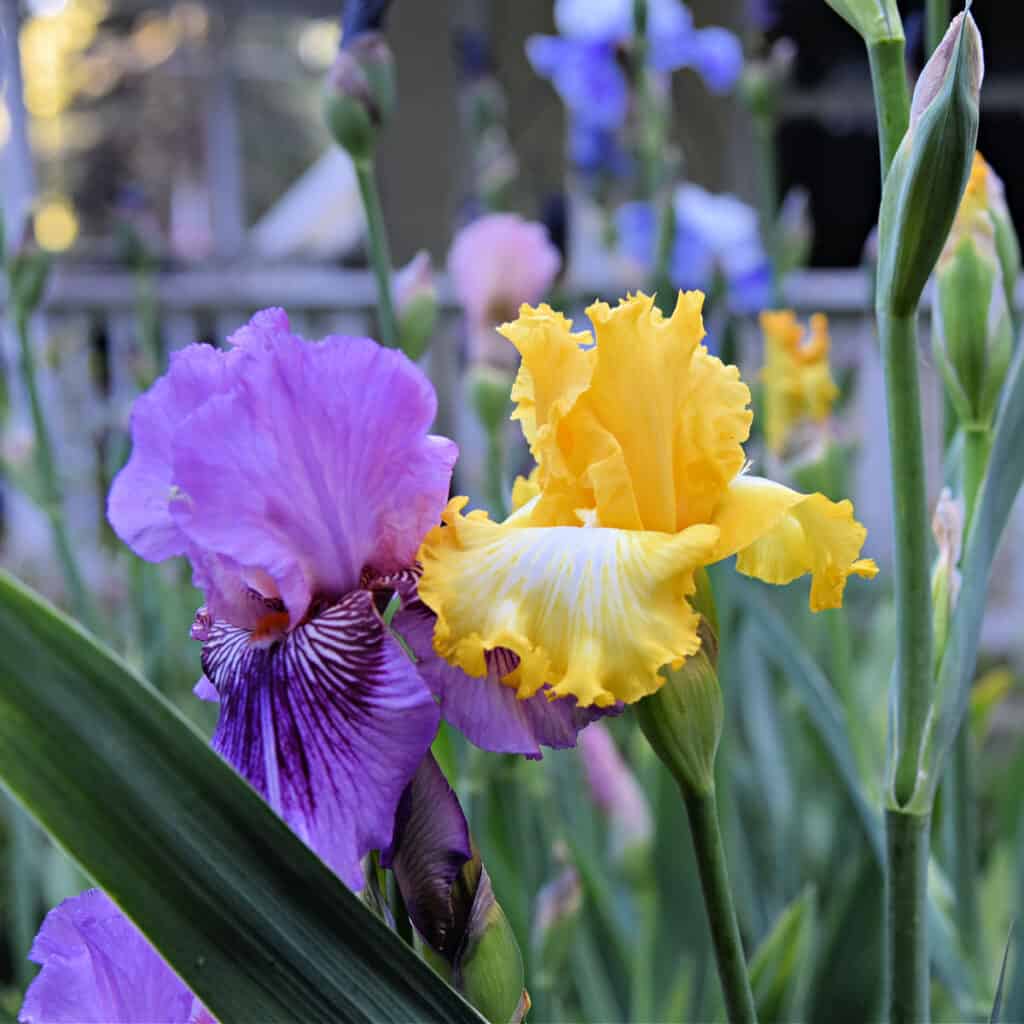 Replanting Iris after dividing
If you want to know how to divide Iris then you can read all about that here.
When replanting a particular Iris that I have divided I like to plant three rhizomes together. That gives me a spectacular mass of blooms in Spring.
Plant them with the pointy nose of the rhizomes facing each other in a circle. Spacing is not critical but I like to place mine about 6 to 12 inches apart for the reasons stated above.
I firm them in with my foot, you can see my footprints in this photo.
Planting them this close together means you will get a good show of blooms next Spring but you will also need to divide them sooner than if you planted them further apart.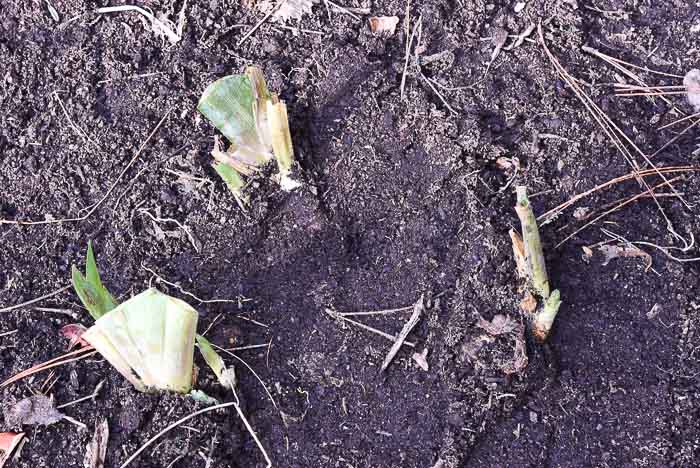 Above the soil is moist but if you are doing this during a drier part of the year water them in and keep watered through the summer but not soggy.
If you are planting a newly acquired rhizome you will most likely only have one, and that is fine. Plant it the same way just not in a grouping.
In a few years, you will have enough to divide and replant.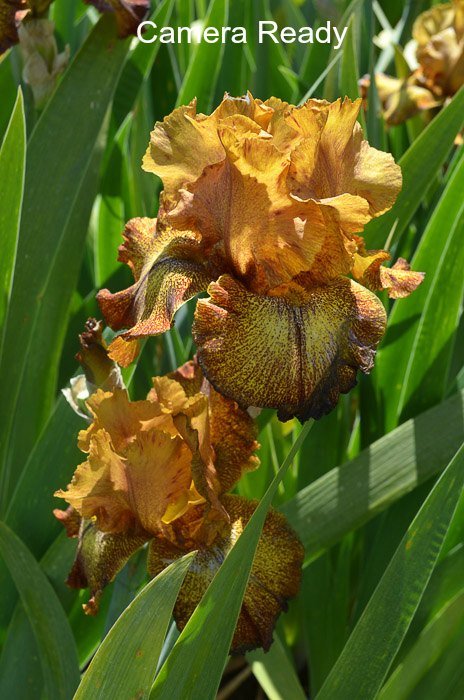 Next Spring you will have some lovely Iris to enjoy.
If it is Spring and you didn't get to divide your Iris in Fall you can still do it, read about how here.
Most reputable Iris farms and gardens send out good-sized, high-quality rhizomes that will bloom the first year.
When dividing your Iris you may have some smaller-sized ones attached to the larger rhizomes.
The smaller ones will many times take another season to grow in size before blooming. So don't get discouraged if yours don't bloom the first season.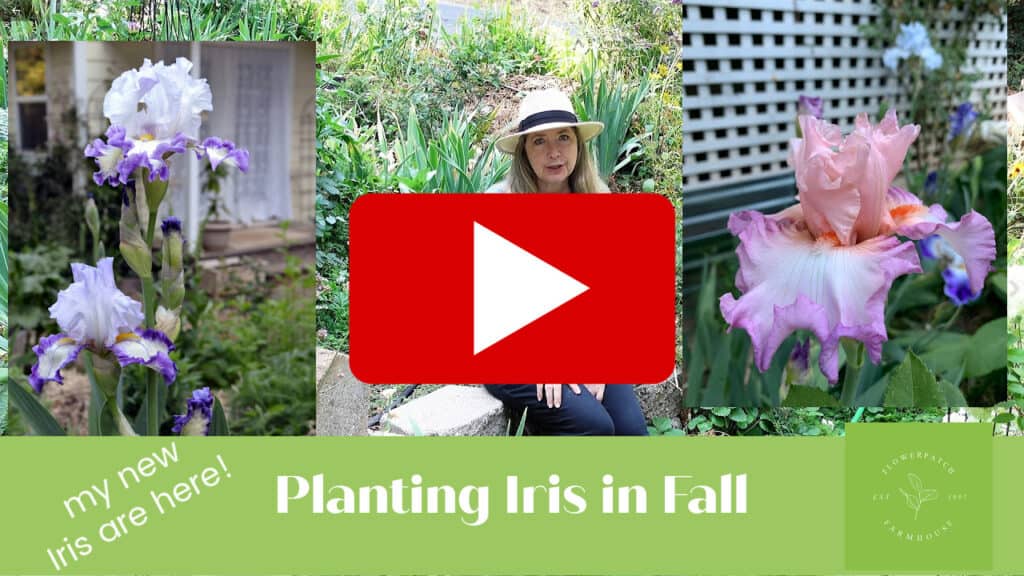 I hope this helps all those out there that were skittish about growing Iris.
Growing Iris is truly very simple and so rewarding.
Happy Iris Planting!
On another note: I also teach painting and have a lesson on how to Paint Iris. Hop on over and learn how you can paint Iris one easy stroke at a time!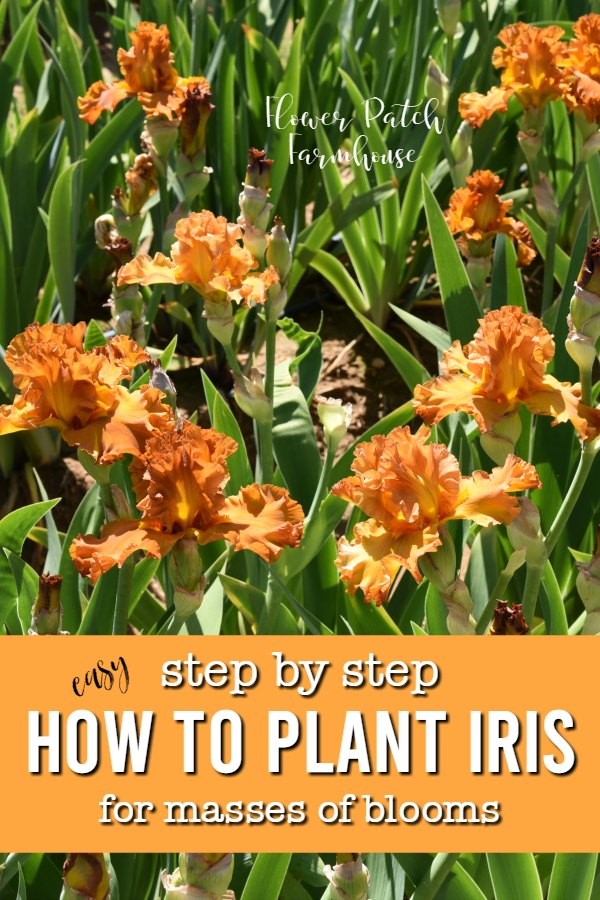 Please PIN and Share

My favorite Iris Sources
Superstition Iris
Schreiners Iris Gardens
Suttons Iris Garden