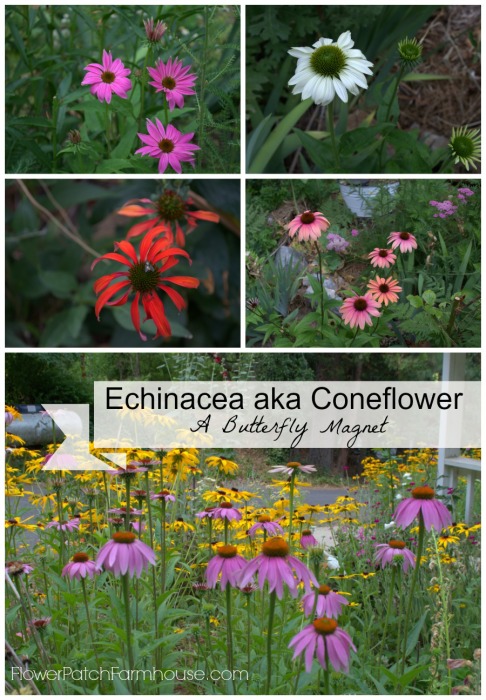 Today is dedicated to the Echinacea or Coneflower.
Echinacea is a native North American genus with about 10 species. They are plants of the prairie and open woods.
Echinacea purpurea is by far the most popular. A popular name for them is Purple Coneflower but actually they come in many colors now.
Here are some that I personally have in my garden, Katie Saul (one of the Big Sky Series, also known as Summer Sky)
The delicate shades of pink have a tinge of yellow filtering towards the petal tip.
This one is a hybrid and does not come up from seed.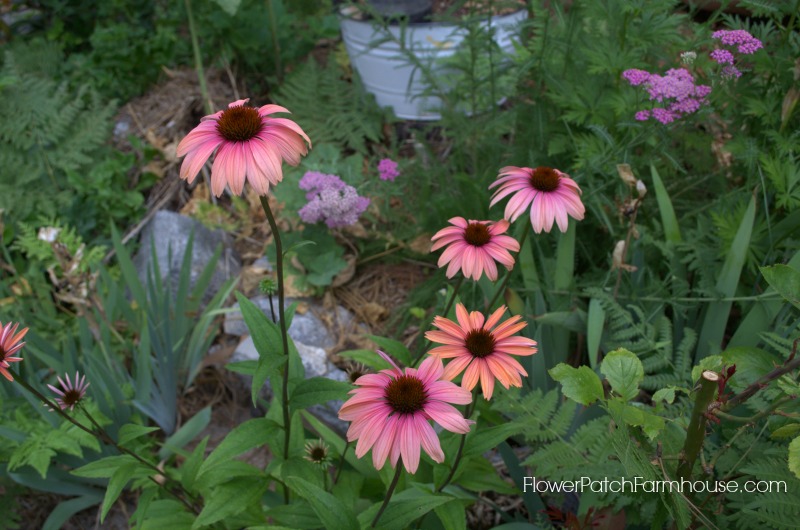 Another hybrid is Tomato Soup. I dug it up and moved it. I accidentally left behind a piece of root and now I have two plants.
Both seem to be doing well this year but for a couple years it looked rather sorry. So don't give up on them if they sometimes struggle.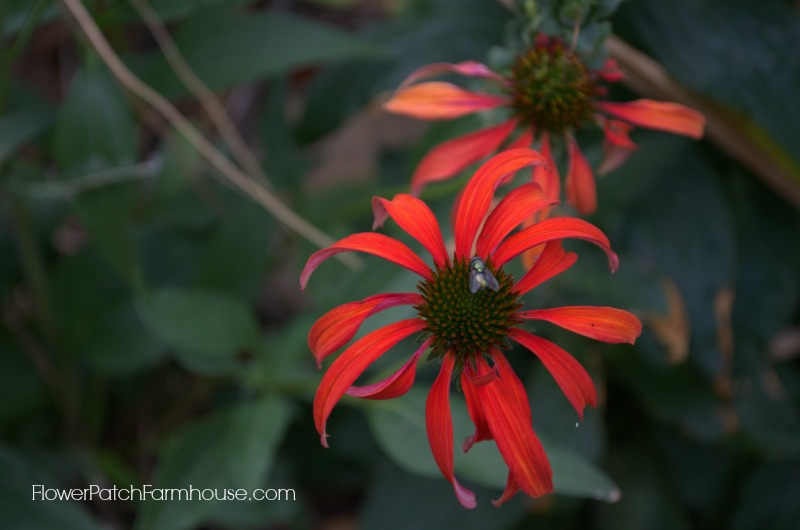 Here is what it looked like back the first year…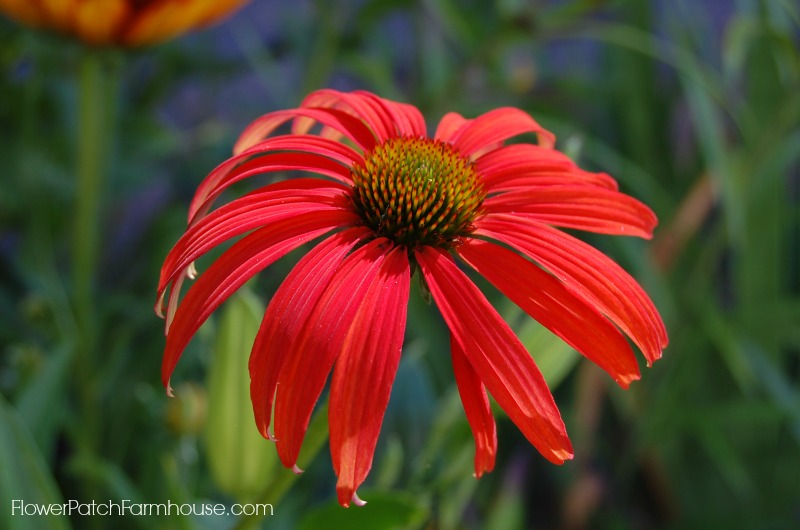 Much nicer, don't you think? Like I said, I will give it a bit of pampering and see what happens.
All my others are healthy and happy.
I love my White Swan…it is just beginning to come into bloom.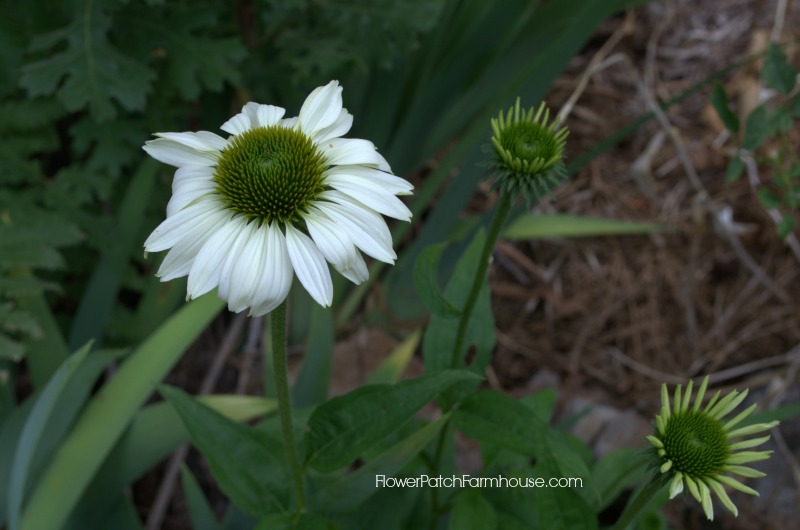 A shorter but bright and beautiful is this Pow Wow Wild Berry, it stays about 18 inches rather than getting up to 4 feet as the others can.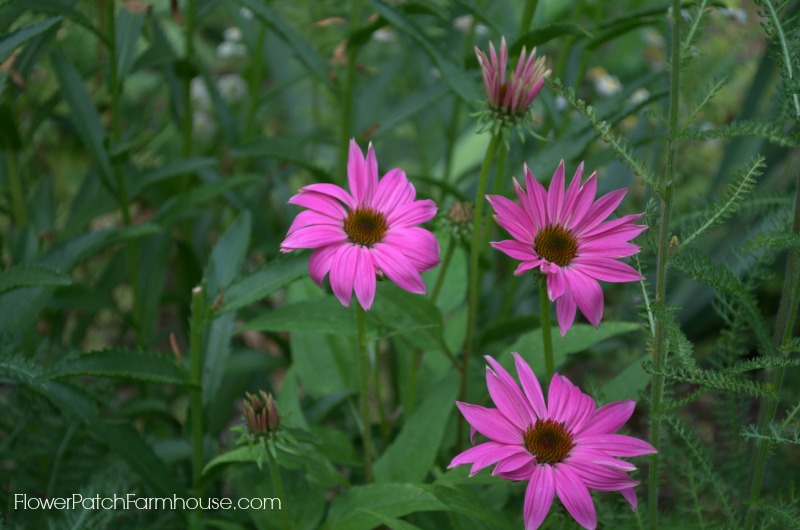 Of course I have the typical Purple Coneflower too but it is anything but ordinary…it reseeds readily and makes a great grouping.
Butterflies love it and visit often then come Fall and Winter the birds land to peck the seeds for a hearty meal.
Though the Coneflower is drought tolerant it performs best with decent watering. They can tolerate some shade but do best with at least 5 hours of sunlight a day.
These here are in a rocky area and do fine but they have a soaker hose at their feet so they get plenty of water without being boggy.
Don't over fertilize, they will get leggy and topple over. I don't really add anything but a bit of compost to mine.
I do plan on adding more colors, there is a collection out now I wish to try called Cheyenne Spirit with shades of orange, red and yellow.
I wish you a grand day of gardening!