Extend Your Garden Season with a DIY Greenhouse
I have missed being here to yak with you all.
Seems my schedule has become quite action packed which leaves me too exhausted at night to put my thoughts into the written word.
But today I get to be home and what a delight that is.
I am a homebody by nature and there is no place I would rather be on most days.
I want to share something I have tried to get done since early Spring.
My garden season starts much later than most and takes awhile to get going.
I wanted something to help me get an earlier start and extend my season well into the winter.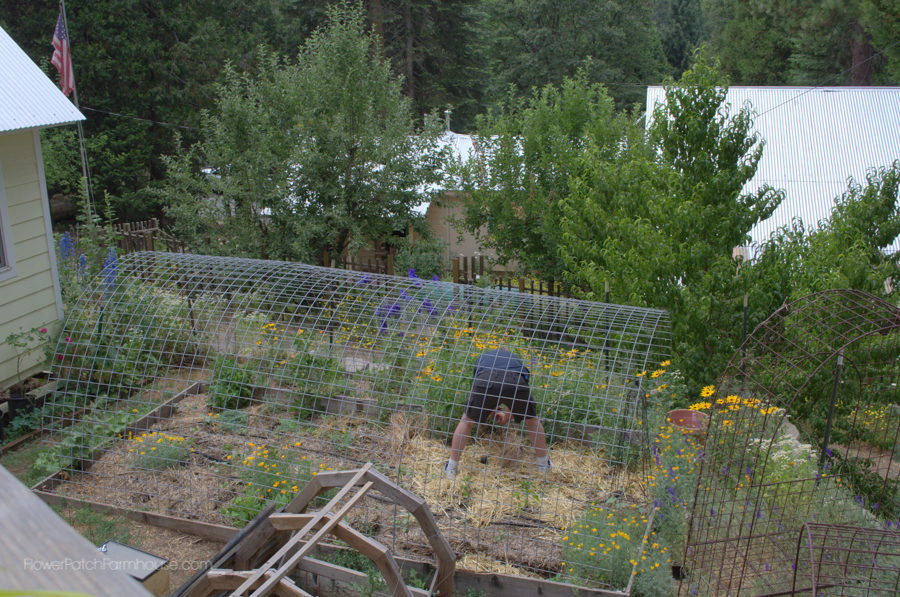 Though this is by no means a glamour shot I wanted to show you an overall picture of my DIY Greenhouse. (don't tell my hubby I am flaunting a photo of his backside to the world, he doesn't read my blog and is clueless)
Each one of the hog panels is 5 feet wide so this makeshift greenhouse is 15 feet long. If you didn't manage to do the math that is 3 hog panels connected.
They are 16 feet long and wedged between a frame in the ground. The height is enough for me to walk under without stooping and I am 5′ 5″ tall, my hubby has to bend his head and he is 6′.
If you want it to be taller you would, of course, space the frame a bit narrower.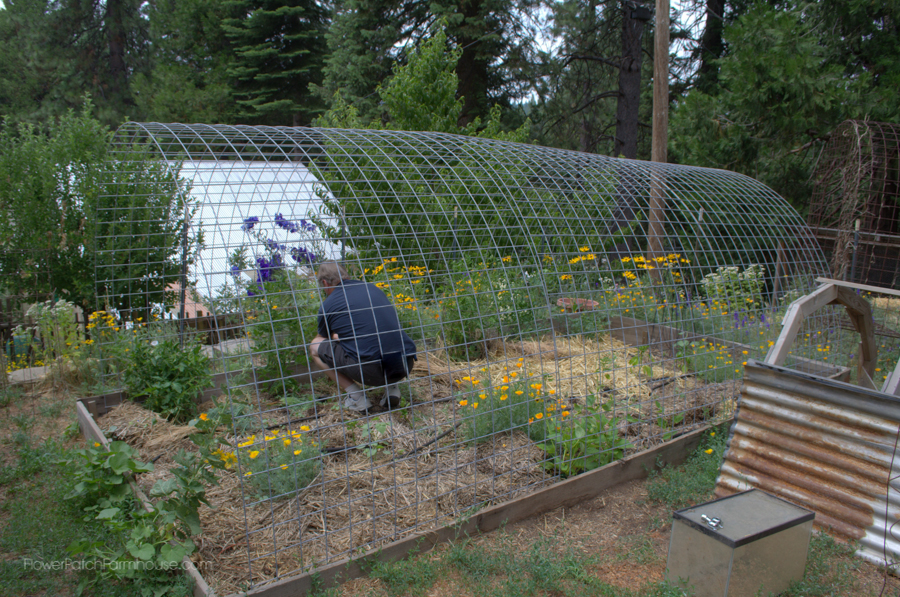 I have straw all around my plants to reduce the need for water.
After we propped the panels in place my hubby wired them together.
Nothing fancy, just a piece of heavy duty wire twisted around it.

I took several photos at different angles to try and give you the most perspective.
You can see my tomato plants in this one. He was very good at not hurting anything I already had growing.

We put this up over a week ago and my plants have grown considerably since. I will try to share more current photos tomorrow.
While I know many of you are already harvesting, it is typical for me not to really get anything until August, but I am hoping this new addition to my garden will help to get more earlier.
We can cover it with thick clear plastic once the temperatures cool and even maybe grow some cool weather crops after snow flies, we will have to add some supports to the center but I am told that is easy enough.
Here are my French Filet green beans.

My baby cucumber, it is the little snacking type that I love.
I had planted several seeds and a few came up but a skunk or other pesky creature dug them up while trying to get grubs. Grrr…
These are the weeds that are growing on the outside of the DIY Greenhouse, I grow the lovliest weeds.
Actually I am letting them go to seed so I can collect them then these plants will get pulled up and this area will be tidier looking.
And once this is filled and really pretty I will share some real beauty shots!
Here in the foreground you can see my bed of lettuce that bolted and went to seed. I am pulling it up a bit each day to feed to my chickens.
It turned hot overnight here this Spring and made it turn bitter, but no waste here. The chickens still love it.
I hope soon to be able to post about all the lovely veggies we will be eating.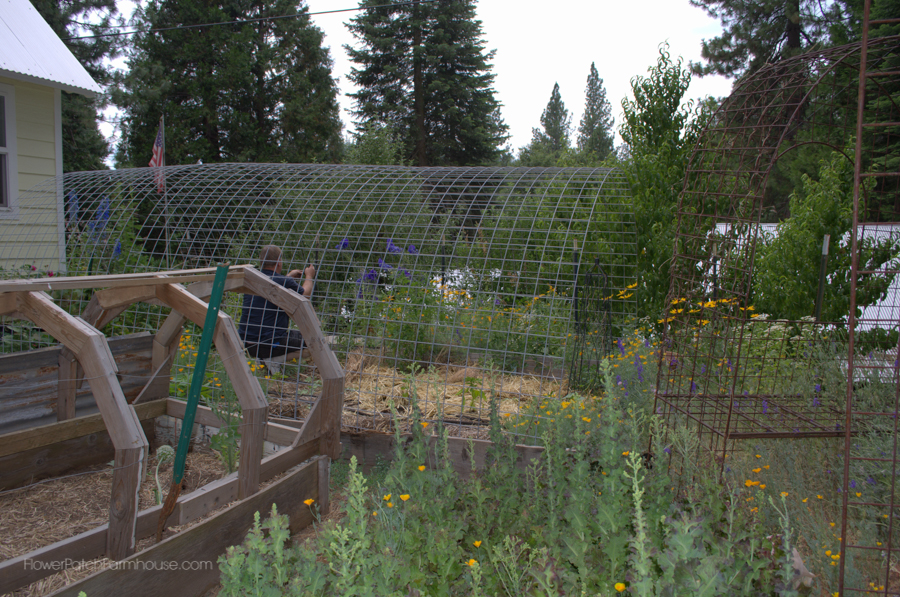 Speaking of my hens, my Olive Eggers have started to lay.
I love the gorgeous green that I have in my egg collection each day.

I hope you enjoy you day….I am going out to the garden now for a lovely morning walk with my coffee!
I wish you a fabulous day!