Growing Echinacea from Seed
Growing Echinacea aka Coneflower from seed is not only easy it is a great way to get many colors and varieties on a budget. You can start indoors, winter sow or direct sow the seeds!
If you are looking for an easy-to-grow flower to add to your garden, look no further than echinacea! Growing Echinacea from seed is a wonderful way to get a lot for little money.
Echinacea is also called Coneflower because of the cone-like shape of the centers.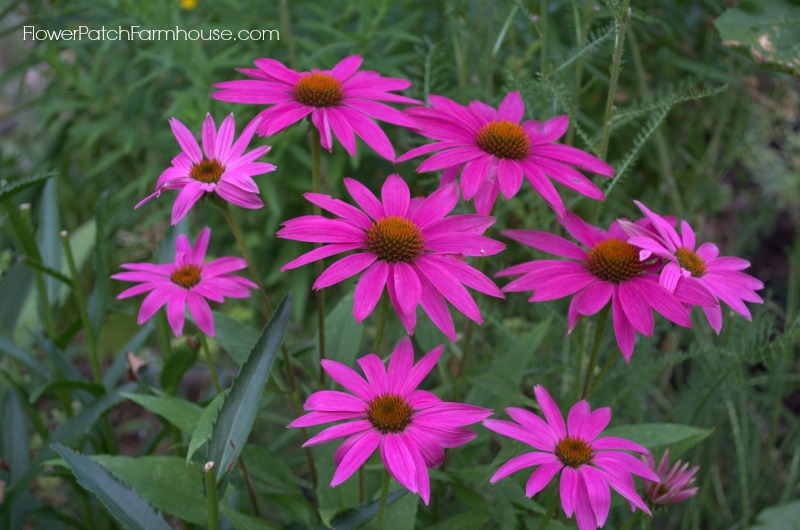 This post contains affiliate links. If you make a purchase after clicking a link I may make a small commission at no added cost to you.
This beautiful flower is not only drought tolerant but also native to North America (Echinacea Purpurea) and can be grown from seed quite easily.
In this step-by-step guide, we will walk you through the process of growing echinacea from seed. Let's get started!
Where to buy Echinacea aka Coneflower Seeds
How to Start Echinacea Seeds Indoors
Direct Sowing Coneflower seeds
Growing Echinacea Tips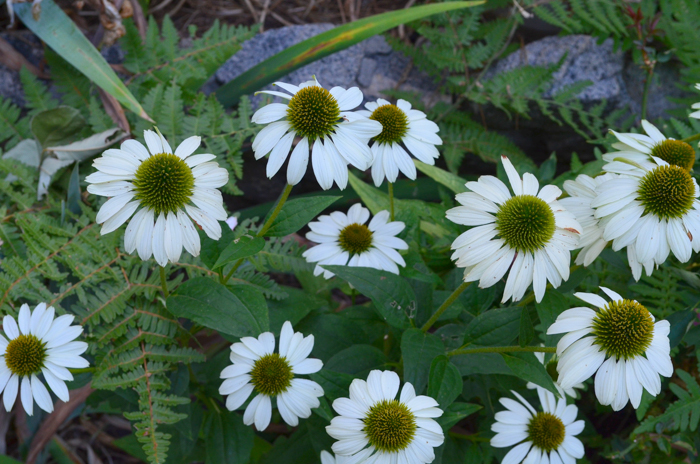 Where to get Echinacea Seeds
The first step is to purchase echinacea seeds from your local nursery, big-box store, or online.
I have a few sources I like to buy from, Select Seeds, Swallowtail Seeds, Botanical Interests, and Renees Garden are just a few.
You can often find Echinacea listed under "herb" in seed catalogs.
There are now several hybrids of Echinacea but I want to encourage you to include growing the original wildflower, Echinacea Purpurea, as it performs so wonderfully and will often reseed itself for you in your garden.
I like easy flowers that reseed themselves and make great masses of flowers.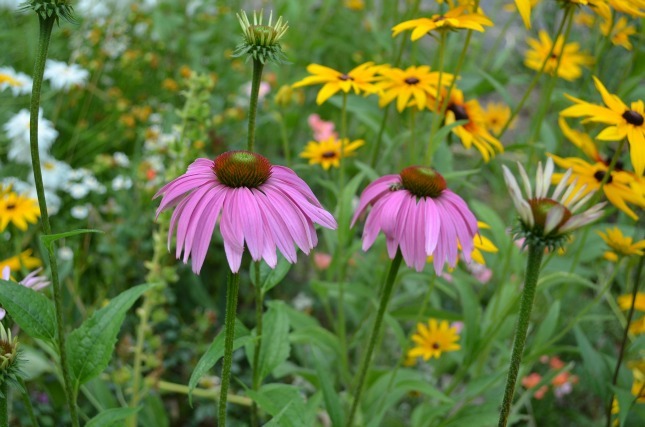 Be careful of buying seeds from individuals online as I have often seen seeds of sterile hybrid selections of Echinacea offered for sale and they will not germinate.
Or if they do, they won't be the flower you were wishing for. Those can only be propagated by root division or tissue culture for them to come true.
Reputable sellers of those only sell them as plants and not as seeds.
Once you have your seeds, it's time to get started on the germination process.
Indoor Seed starting for Echinacea – Coneflower
Starting Echinacea seed indoors is quite the same as many flowers. Fill your seed starting container with your seed starting mix. (I often just use a good potting mix)
If using little individual cell trays then place one seed in each cell. No sense in doubling up and having to divide out later. Or worse yet, cut them to thin.
If using a tray, as I do many times, space out your seeds about an inch apart. Press into the soil. Cover lightly. Sometimes I use vermiculite for this but often it is just a sprinkling of the potting or seed starting mix.
Next, cover your pot with a clear plastic lid or dome to create a mini-greenhouse effect. Keep at about 70 degrees F and you should see germination in 10 – 21 days.
Some coneflower or echinacea will germinate better with cold stratification, which makes them a great choice for Winter Sowing. Read the back of the seed packet for information.
Once your seeds have germinated and they have their second set of leaves, it's time to transplant them into individual pots. Fill each pot with a good potting mix and gently transfer a seedling into each pot. Be sure to water your seedlings.
After a week or two getting settled into their new pots, I move mine to the greenhouse to start hardening off. They are cold hardy and will do fine.
Direct Sowing Echinacea / Coneflower Seed Starting
You can direct sow echinacea seeds in the garden 2 to 4 weeks before your last frost date. Sow the seeds about an ⅛ in. deep in groups of 3-4 seeds, spaced 18-24 in. apart. Thin to the strongest seedling. (when thinning you can dig up and transplant the spares)
Many Echinacea varieties won't bloom the first year unless started early but many new ones will. Be sure and read the packet and that should tell you when to expect blooms.
Now that your echinacea plants are all potted up, it's time to wait for them to grow! These flowers typically bloom from July until the first frost if maintained properly. Be sure to deadhead (remove spent blooms) throughout the season to encourage more blooming.
In fact, using them in your Cut Flower Garden scheme is a great way to keep them blooming!
No cottage garden should be Echinacea aka Coneflower. It is just one of those flowers that keep on returning to enjoy each year with little effort.
If you want your Echinacea Coneflower to reseed itself leave the seed heads standing in Fall instead of cutting them back.
The birds will enjoy picking at the seeds but many will cascade to the ground and plant themselves. Come next Spring you will have many seedlings popping up around the parent plant.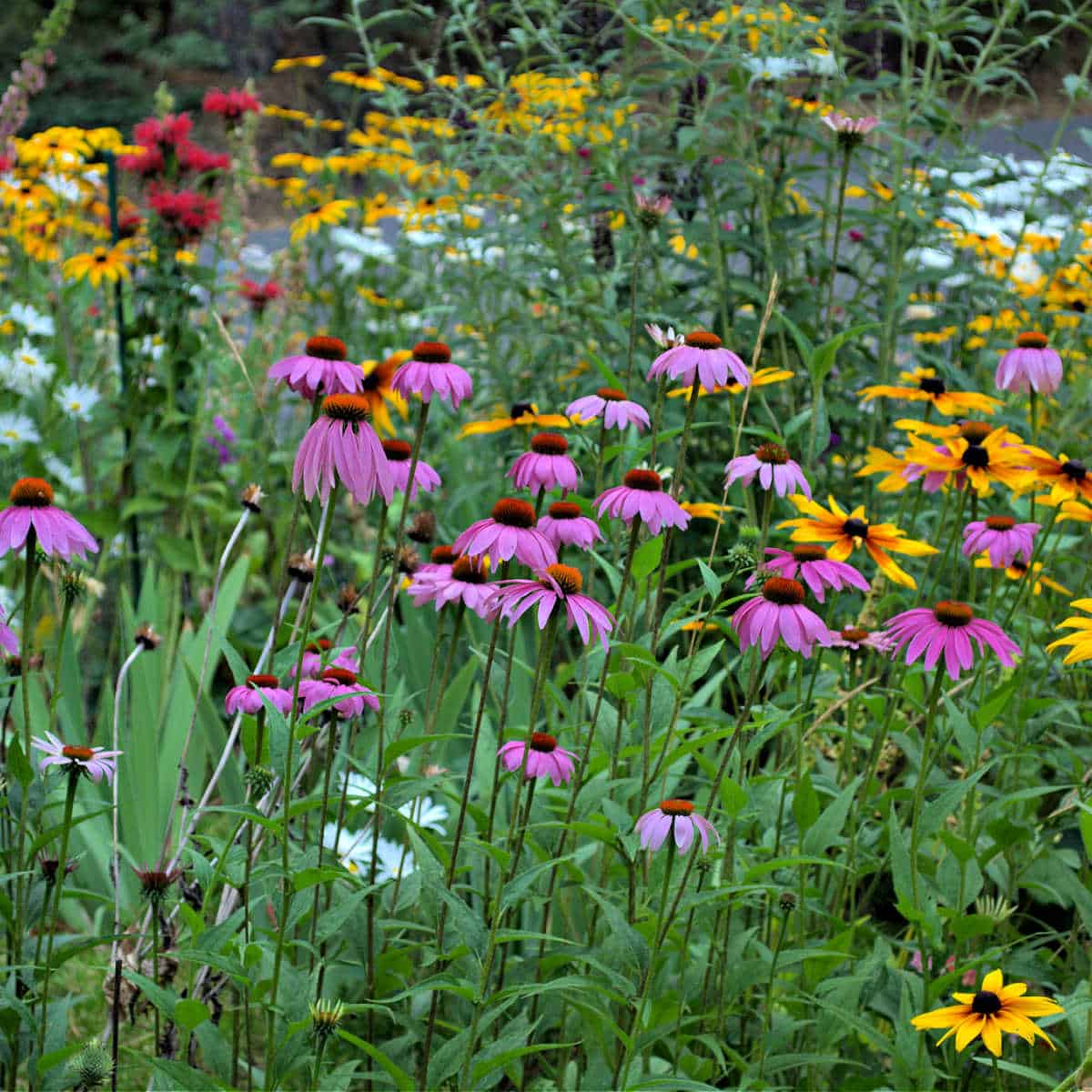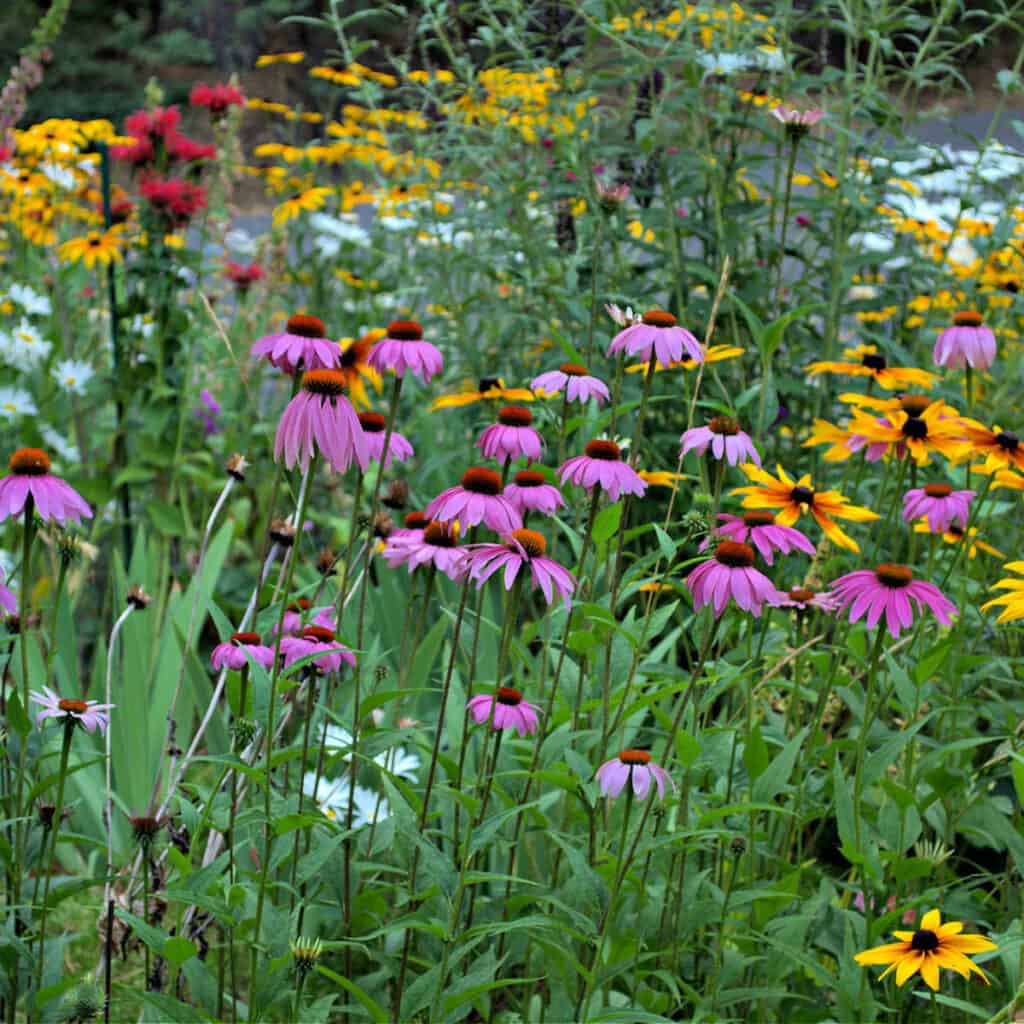 When you have several colors of Echinacea in your garden the seedlings can vary in color. Just enjoy the surprise and the free flowers.
I do hope this guide was helpful in getting you started on growing echinacea from seed. Happy planting!