Happy March Everyone!
Are you ready for Day light savings time??? It starts Sunday, March 12th this year. That is next week!
I am just getting used to and liking the sky being lighter when I wake up at 6am but oh well, I also like having lighter evenings to enjoy. You give up one to enjoy the other.
Here is my inspirational quote for you..

Even though we can continue to get plenty of snow in March, just the name of the month can bring hope that soon the sun will shine and the flowers will be popping up.
I am working on organizing the studio and am getting some things built to help with storage. These little boxes/crates are working wonderfully and I need to build more. To see how I built it CLICK HERE.
Right now I have a ton of paint bottles lined up in this and it sits at the back of my worktable keeping them all neat and tidy.

I am getting ready to start a ton of seeds in my greenhouse and will have an abundant flowering garden this summer. After 5 years of drought this winter has been a bittersweet blessing. It would've been just sweet it it wasn't for the amount of damage this much rain and snow has caused many in California. The upside is the drought in California has been drenched, at least for this year.
Here on the blog, if you are new, I have shared how to grow many cottage garden flowers, like Foxgloves, Delphiniums, Daisies, Black Eyed Susans, Iris and more.
All the flowers I share I grow in my own cottage garden. They are tough and reliable along with gorgeous. I am more than ready to look out my window and see this again.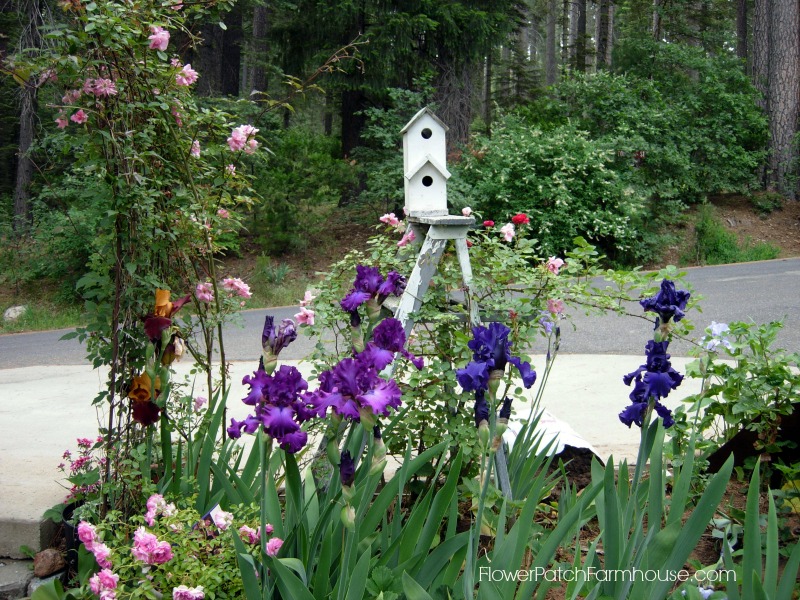 And every now and then I will toss in some gratuitous chicken photos….
because I love them!


For those of you who follow along here for the painting lessons and tutorials I have an announcement to make soon. Stay tuned!
Have a great week!