My Fall Seed Planting of 2016
Is your garden starting to wind down? Mine too. Besides the Fall clean up I have tons of ideas for next Spring and Summer so now is the time for dividing of Iris, seed collecting and also fall seed planting.
I have another post all on Fall Seed planting Click here to see it.
I start many hardy seeds right in the ground, some in what I call a nursery bed (I plant seeds in a specific bed dedicated to starting seeds but will move them to their permanent spot after they have germinated and grown a bit) and right in the garden where I wish them to grow.
(this post contains affiliate links, please see disclosure page for details)
I have not given Oriental Poppies a try but I am going to put out some seeds this Fall. They are so lovely and I saw so many this past Spring that I coveted that I am going to at least try. This is the time of year to get them started from seed.
Poppy Oriental Blend
Another poppy I want to try is Laurens Grape, I just love the coloration and I know these type of poppies grow like weeds for me so I can't lose with these.

Bachelors Buttons are a great way to add blue to your garden and if you dead head regularly you get a very long bloom time. In fact with the Black Magic color I did not even have to dead head to get long time blooms. Plus it was just such an interesting color.
Cleome or Spider flower. I have yet to grow this beauty but I hear it can become downright invasive for some. But since I am not afraid of such things and I am more than happy to pull out what I don't want.
Love in a Mist. I grew this in the valley long ago, and it was very prolific and easy to grow. Why I have not included it in my current garden is a mystery to me. But this year I am going to give it a go. It is another way to add fabulous blue to my garden and I do love the airy foliage of this garden delight as well.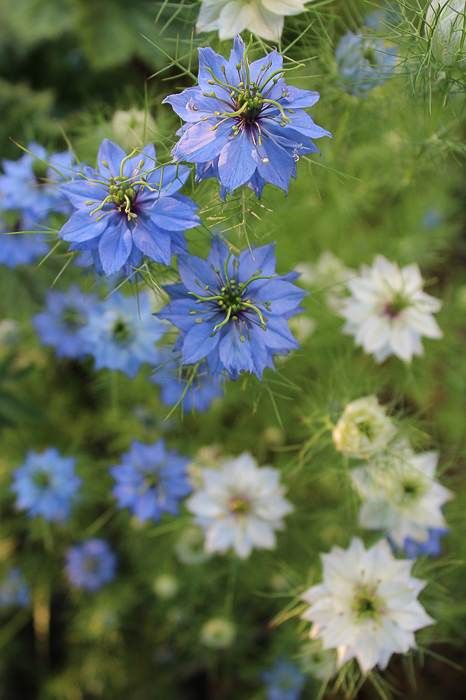 Violas are a favorite of mine as I can plant them now and have them overwinter. They will provide color and sweet scent during the cool months until snow covers them up. Then come Spring they will jump to attention and be some of the first color to shine in the garden.
I want to try a new to me variety that is a perennial called King Henry. If I get the seeds started now I can have them blooming like crazy come Spring. Whats fun too is you can candy them to decorate cupcakes and cookies.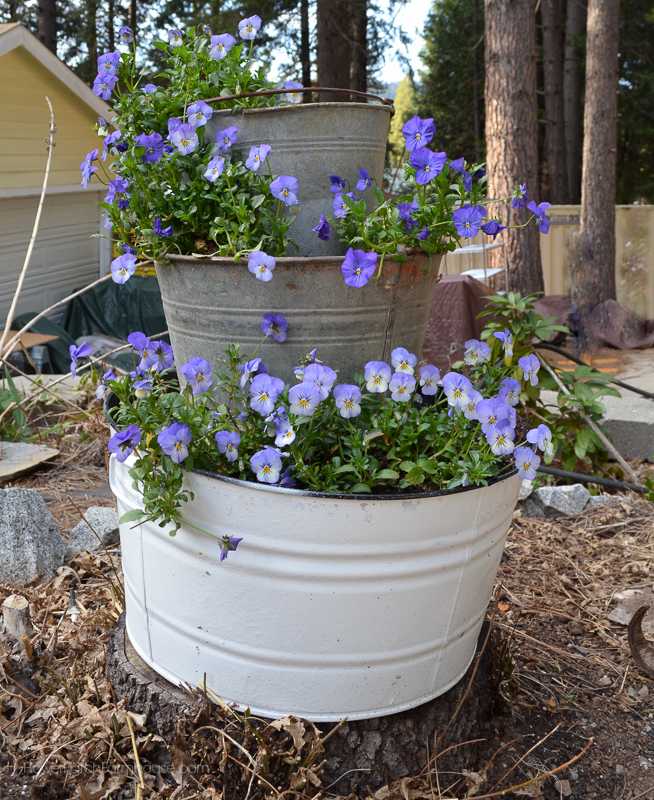 I have many more things on my list but I must be realistic and whittle down to a manageable amount. Some may thrive for me, others may not but I won't know until I try. And I don't decide after one season if a certain plant will work for me. Different years can produce different results.
To give an example, I have grown Echinaceas for over 20 years, with no struggles at all. They have thrived and bloomed beautifully year after year.
This summer most of my Echinaceas were sad, some only developed cones with no petals and the ones that did bloom were dull and faded. Very strange. I have them planted in several areas and all struggled, not just some in one area. I am clueless as to why but if this was the first time I had grown them I may have believed they were not worth my time and space in my garden.
The moral of this story is if you are a first time gardener or you are trying out a new plant, don't judge a plant or variety by one season.
Happy Gardening!
I have linked to Amazon in this post for the seed sources but if you prefer to order direct from Botanical Interests click on banner.

More Posts You Will Enjoy
Sow Your Seeds In Fall
Lazy Garden Starting
Planting for Scent in your Garden
How to Divide Your Iris
Please PIN and Share