Fall Seed Planting for a Glorious Spring
Fall Seed Planting is an easy way to get a lot of flowers in your garden for very little money. Just a little bit of effort can bring large rewards next season.
Is your garden starting to wind down? Mine too. Besides the Fall clean up I have tons of ideas for next Spring and Summer so now is the time for dividing of Iris, seed collecting, and fall seed planting.
For more of a how-to on this subject see this post: Fall Seed planting .
I start many hardy seeds right in the ground. Some of the seeds get started in a nursery bed (seeds in a specific bed dedicated to starting seeds but will be moved to their permanent spot after they have germinated and grown a bit) and others will be seeded directly in the garden in the location for them to grow all season.
This post contains affiliate links. If you make a purchase after clicking a link I may make a small commission at no cost to you.
Oriental poppies are a gorgeous perennial that will return each year but can be easily started from seed.
Though many will say they hate to be moved, I have done so successfully.
Poppy Oriental Blend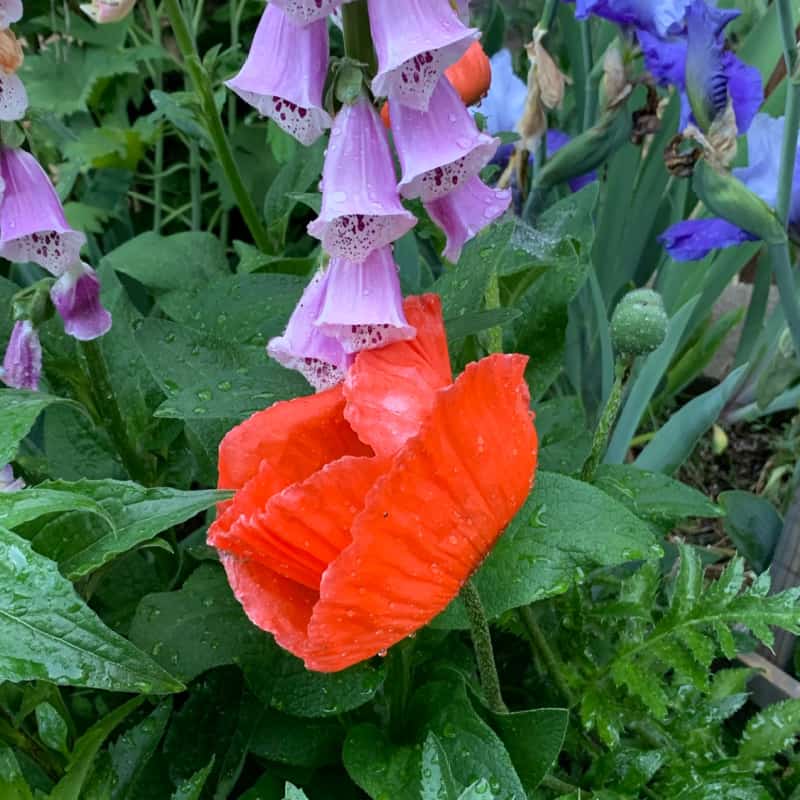 A super-easy way to get these started is to winter sow the Oriental Poppies.
If you want a particular color I would buy that single color instead of a mix. I wanted whites and pinks but got all red and orange.
Laurens Grape, is a gorgeous purple poppy that can get quite large. I just love the coloration and despite my placing a container on top of where I sowed the seeds this past winter they came up and bloomed.
(note: always mark the location where you seeded something as you may forget and plant something on top of them before they sprout)
This is the Laurens Grape Poppy I grew from seed. I can't wait for it to spread!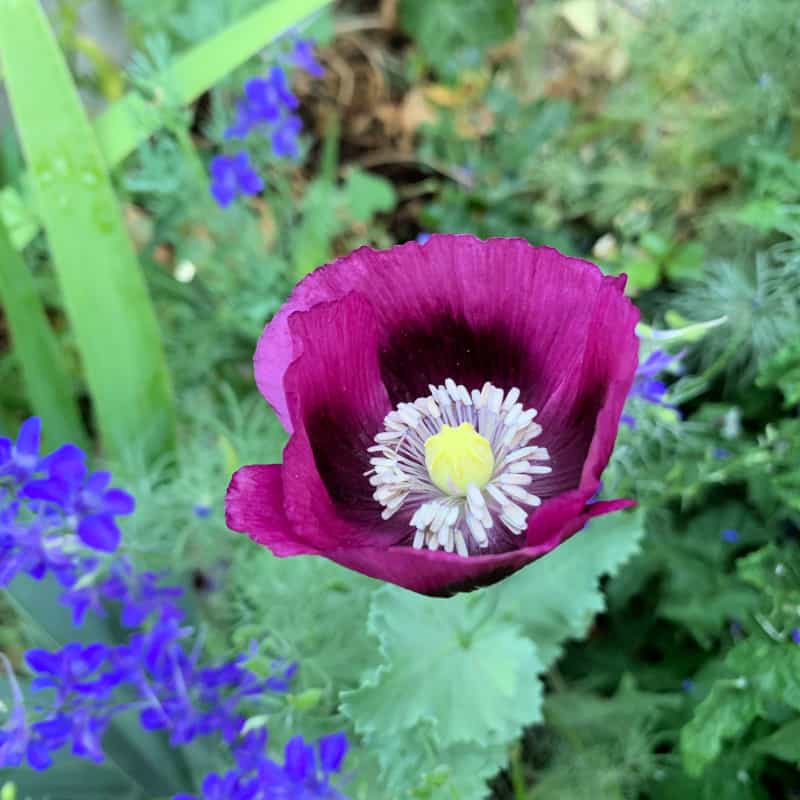 Bachelors Buttons are a great way to add blue to your garden and if you deadhead regularly you get a very long bloom time.
In fact, with the Black Magic color, I did not even have to deadhead to get long-time blooms. Plus it was just such an interesting color.
The blue ones performed just as well.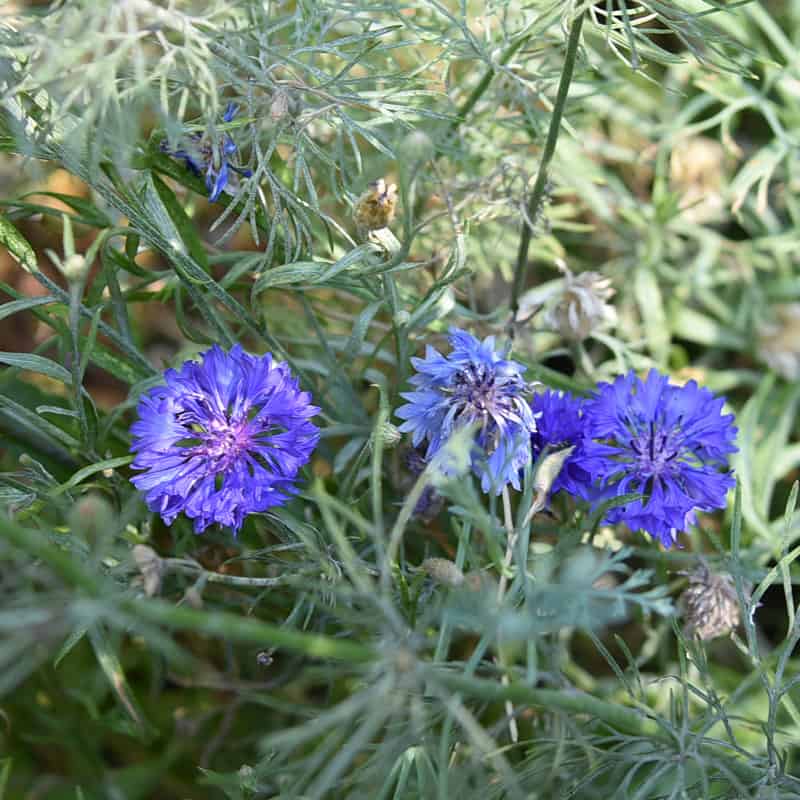 Cleome or Spider flower. I love these flowers as they bloom later in the season for me and they fill in where others have faded.
They sway in the breeze and provide such an interesting shape to the garden. They provide plenty of seeds so you can sow them again.
In some areas, people claim they spread too easily and become a pest but that has not been my experience.
To avoid them reseeding too freely, just remove the seed pods before they dry and disperse. You can see them hanging down in the photo, they are long tubular green pods.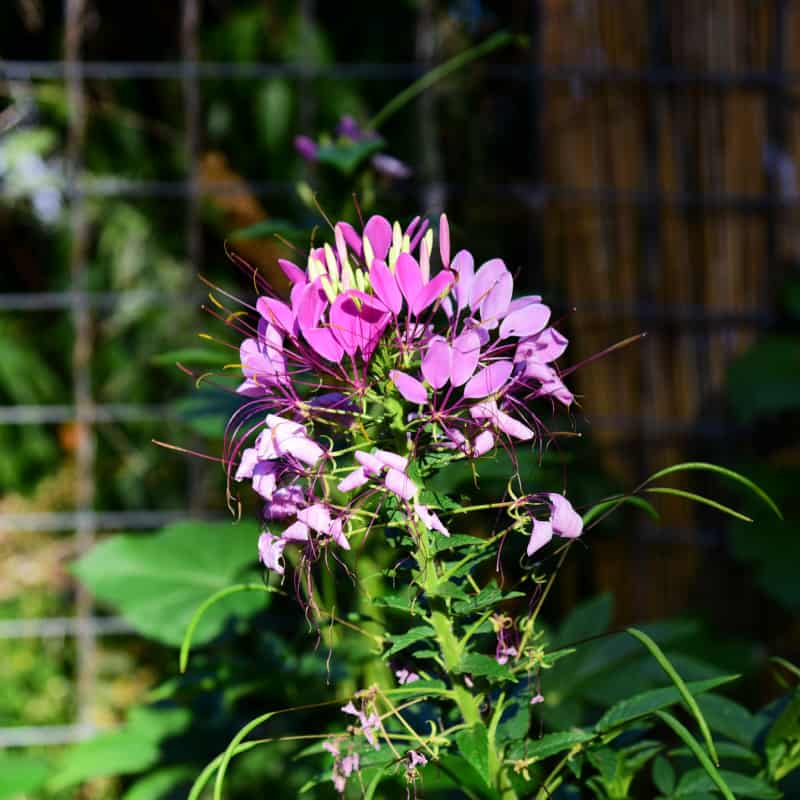 Love in a Mist. I grew this in the valley long ago, and it was very prolific and easy to grow. Why I have not included it in my current garden is a mystery to me.
But this year I am going to give it a go. It is another way to add fabulous blue to my garden and I do love the airy foliage of this garden delight as well. They make great cut flowers too.
Violas are a favorite of mine as I can plant them now and have them overwinter. They will provide color and a sweet scent during the cool months until snow covers them up.
Then in Spring they will jump to attention and be some of the first flowers to shine in the garden.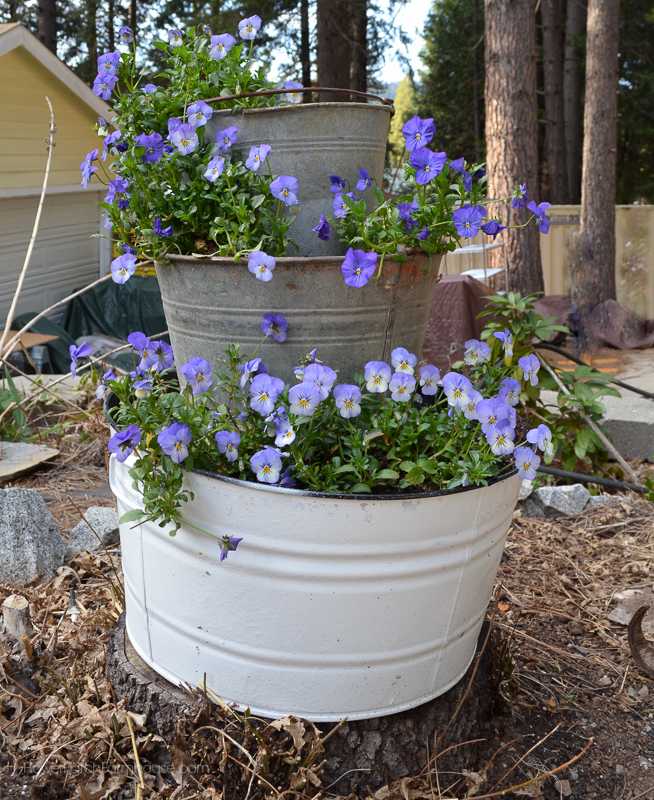 One thing about growing such easy flowers from seed is if they are annuals you can switch up your garden from year to year.
Trying flowers that are new to you can be an exciting way to find what will really thrive in your garden.
Always remember if you are a first-time gardener or you are trying out a new plant, don't judge a plant or variety by one season, sometimes the weather you have in any current year can affect how something performs and it isn't because that plant does not do well generally.
Happy Gardening!
I have linked to Amazon in this post for the seed sources but if you prefer to order direct from Botanical Interests click on the banner.