Studio Cottage Makeover – $100 Room Challenge
This Studio Cottage makeover is part of $100 Room Makeover. My goal here is to organize, clean up and decorate my Studio Cottage aka She Shed into a more usable space.
On with the $100 Room Makeover and all that it will help me accomplish! My Studio Cottage (or She Shed as many like to call them) is in dire need of a makeover.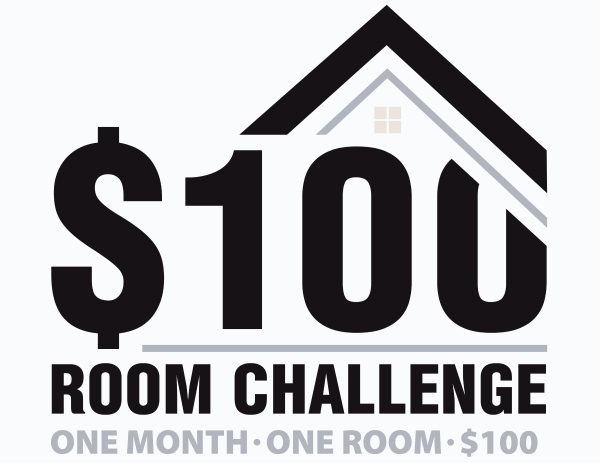 This is makeover is part of the $100 Room Challenge hosted by Erin Meyer at Lemons, Lavender and Laundry. She has been hosting this challenge for a few years now and this is the first time I have committed to participating.
You can see who all are joining in and what they are revamping at the end of this post.
My Studio Cottage or She Shed is one of the most popular things on this blog. You have seen where we built it together here, Building my She Shed.
And at tons of requests I shared the interior with you here, Inside my She Shed Cottage.
So with that in mind you may well ask why did I choose my Studio cottage for this? Well I will show you, the photos and video tell it much better than I can.
I work in here just about everyday and this past year has been so hectic. Inside my little cottage has gotten to where I can barely move around and I can not find things easily.
That is sad, sad, sad as this is my special space and deserves better.
My only excuse is I have been swamped and just flying in here to create my painting videos and more for the blogs.
So rather than labor on how it got here lets start with what I would like to do
My photos take your around the space from one side to the other. I had to shimmy between clutter to get back far enough to get the photos. I couldn't get them straight!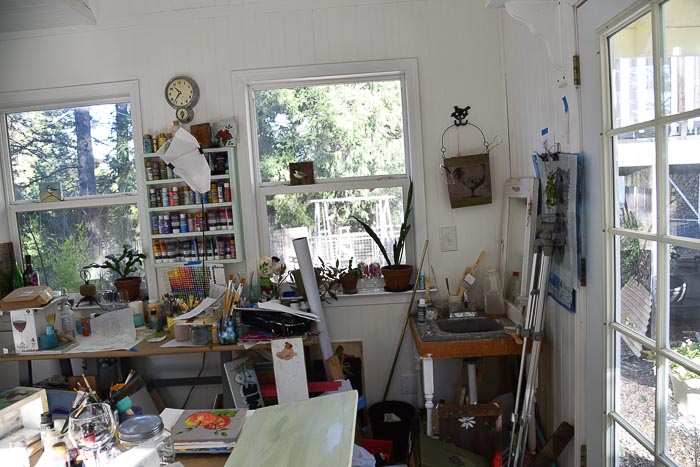 In the video you will note I had already started on the sink area.
I am thinking I am going to start there and just work my way around the room clearing as I go.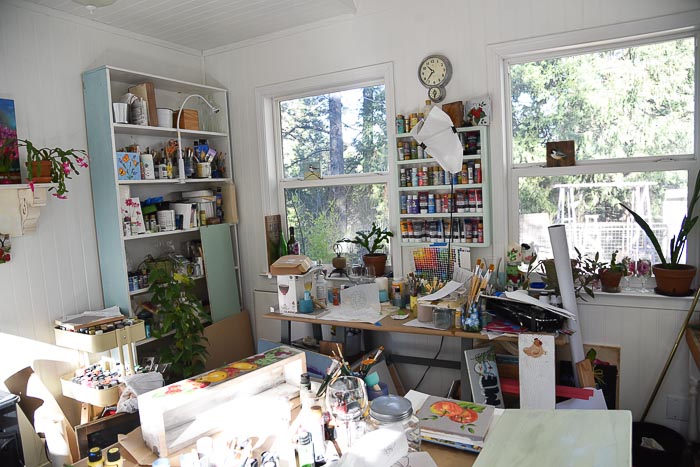 We had some beautiful sunshine today, you can see it streaming in the windows.
My work table where I shoot my painting videos is smack dab center of the room. I may need to downsize this table, I tend to clutter up the extra space anyways.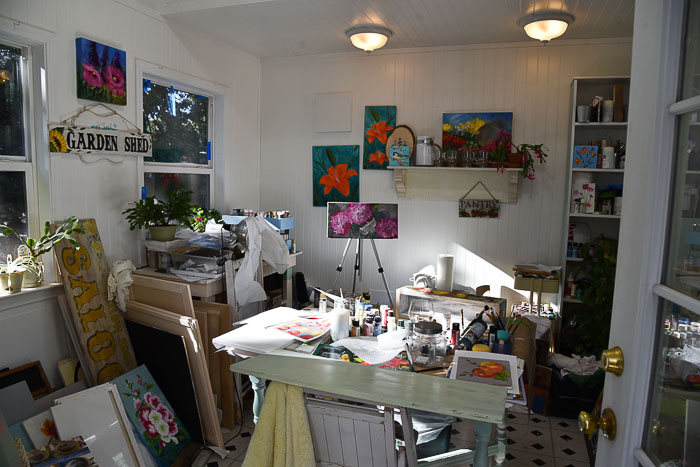 The bookcase in back needs to be reorganized and maybe something put in front of it to hide my supplies. Or maybe some decorative bins of some kind.
Over on the left side here I want to replace the work counter that has shelves (you can't see that as the chair and other clutter is in the way) I am thinking maybe a chest of drawers to put things in. At least with the drawers closed you won't see the mess.
I am already scouting Facebook market place and other classifieds for that.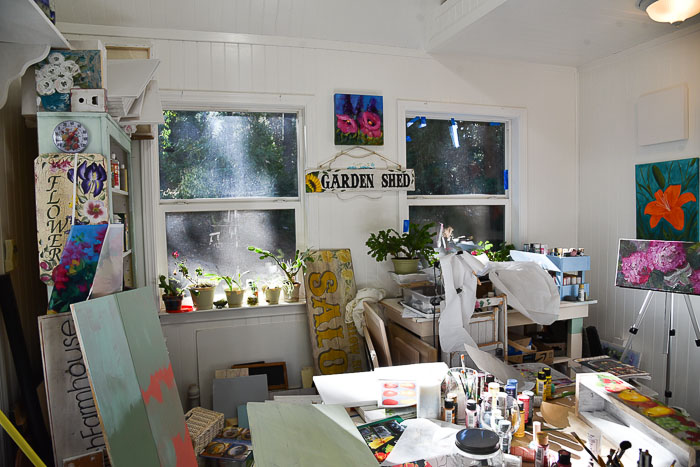 Goal #1
De-Clutter
I have lots of signs, materials and stuff that can be moved and stored in the basement. Getting that moved and organized in a fashion that I can find it easily is the first order of business. Even extra paints can go in there as it is temperate year round and they will store well.
Goal #2
Find or create storage that will keep things tidier and be more decorative too. Maybe a chest of drawers instead of the workbench counter.
Goal #3
This is a tough one. I would like to create a comfy seating area to just sit and relax out here while I brain storm my next design or lesson. I am not sure I can swing it but I will have it in mind as I go through this next 30 days.
I joined with all these other ladies to keep myself motivated and on track. Needing to report in each Wednesday to link up and share should help tremendously!
So come back each Wednesday and see what progress I have made!
This is going to be fun. Now let's see what everyone else is planning.
Let's do this!