Delicious Soft & Chewy Pretzel Rolls
Soft & Chewy Pretzel Rolls that are as easy to make as they are to eat. Bake them fresh yourself for a fabulous way to serve burgers, sandwiches or with a meal as the dinner roll.
This is a simple recipe for soft and chewy pretzel rolls that turns out much better than you anticipate and the rolls really do taste like big fat pretzels!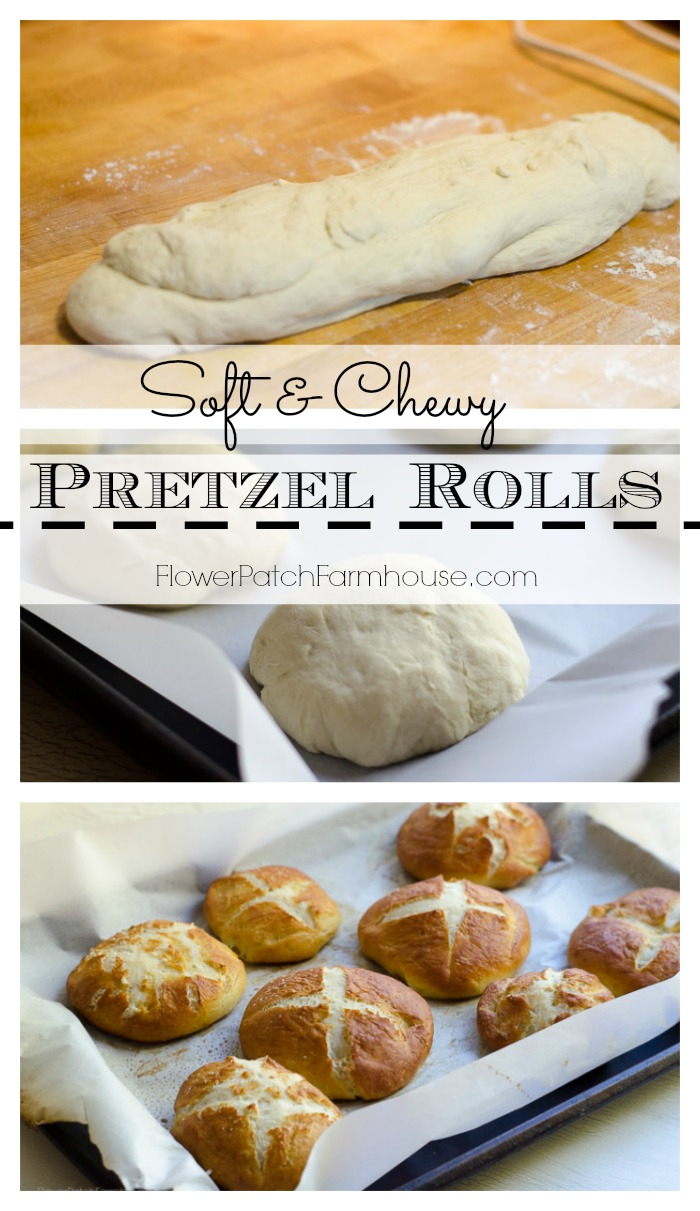 I have a bread machine which I use to mix and knead my dough but you can do these by hand or with a mixer. I love my bread machine to do all of my buns and breads with, it just takes out some of the work. I have had a few bread machines over the years and I found them for under $10 at thrift stores. My latest one was a gift from my mom. I have had several as I used them so much that I wear them out. So if you want to get a bread machine you do not necessarily need to spend a lot of money.
(I now use my KitchenAid stand mixer, and it does a great job too, I just have to let the dough rise after the first mixing)
These buns were so delicious that we ate them up before I was able to stage a big fat sandwich made with them. Yes, they are THAT good! Maybe with the next batch I can get a photo of a delicious sandwich made with one of these rolls and add it in here.
To avoid confusion when I say 'Instant yeast' I am sharing a photo of the brand I use, this is different than Rapid Rise or Quick yeast, and I have never found this in small packets. You can find this on Amazon or ask your local grocery store to get it for you if they don't carry it. There is a lot in one package but you can freeze it up to 2 years, just take the amount you wish to use out and let it sit for a few minutes while you gather your other ingredients and let it warm a bit.
In my recipe I tell you to form the dough into a log, this is what I mean. That way it makes it a bit easier to get semi uniform sizes (in theory this should work but for some reason I still get a bunch of sizes). I cut the log in half, then cut those two halves in half again making for 8 pieces which I then form into balls to let rest. Then I press them firmly to make them a bit flatter so they are easier to bite into as sandwiches.
That is what they looked like before the water bath, after they come out of the water bath they look like big anemic raisins all wrinkly and a bit puffy.

When they come out of the oven you should have this golden gorgeousness…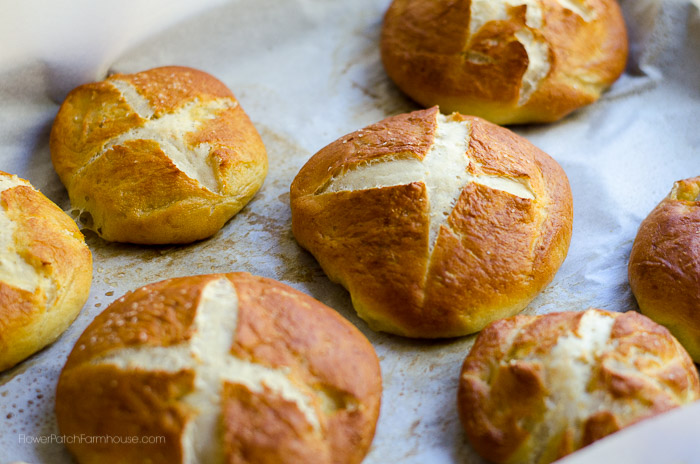 Yield: 8
Pretzel Rolls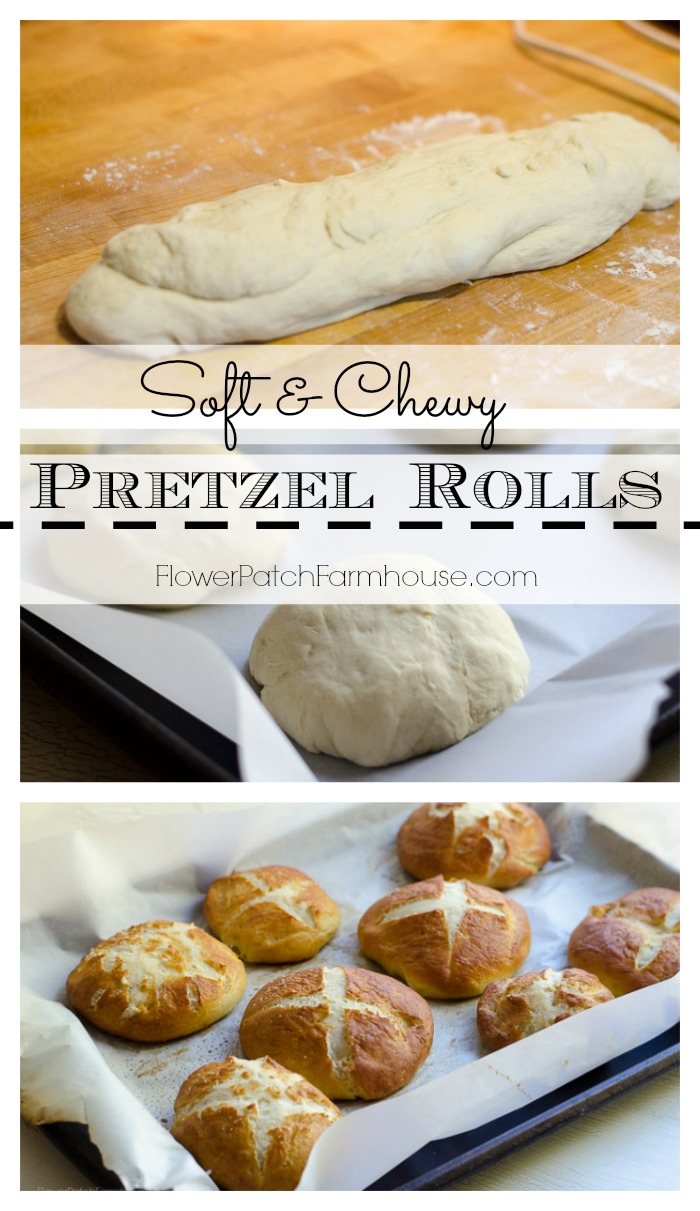 A wonderfully easy but delicious Pretzel roll recipe, great for sandwiches, with a great meal or alone with whatever spread takes your fancy!

Prep Time 1 hour 30 minutes

Cook Time 20 minutes

Total Time 1 hour 50 minutes
Ingredients
Dough
1 1/8 cup warm water
1 Tablespoon butter
1/2 tsp salt
3 cups all purpose flour
3 Tablespoons non dry milk
1 1/4 tsp instant yeast
Course Salt (all I had was our typical sea salt and it worked fine)
Water Bath
2 quarts water
1/4 cup baking soda
1 Tablespoon salt
Instructions
Add all ingredients except Course salt to your bread machine in order, (put salt in the liquid where it won't touch the yeast), use Dough setting and let it do the work!
(Mixer instructions:
Mix and knead the dough ingredients — by hand, or mixer — to make a smooth, slightly sticky dough.
Allow the dough to rise in a lightly greased bowl, covered, for about 1 hour, until doubled.)
Transfer dough to a floured surface.
Preheat oven to 400 degrees F.
Divide dough into 8 portions and make into balls. I do this by massaging dough into a log then cut in half, and again cut those pieces in half.
Allow to rest for 15 minutes.
For water bath add soda and salt to water and bring to boil.
Gently press each ball into a flat bun shape, drop each bun into your boiling water bath and cook 30 seconds on each side. Some place 4 in at a time but I did one at a time. Remove buns to a cooling rack as you cook the others.
Cover baking sheet with parchment paper and spray or grease liberally with butter, cooking spray or olive oil. These buns like to stick but I had no problem when using the parchment. Place buns on parchment paper and with sharp or serrated knife cut and X into top about 1/2 inch deep. Sprinkle with salt.
Bake 20 - 24 minutes
You can remove buns to a cooling rack ASAP but with the parchment I did not need to. But you see what works best for you.
Notes
Adapted from King Arthur & Salad in a Jar



These would work great with my Beef Barley Burgers…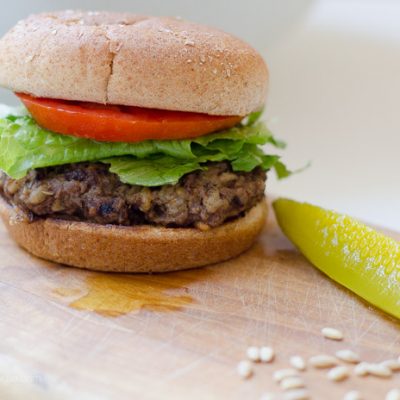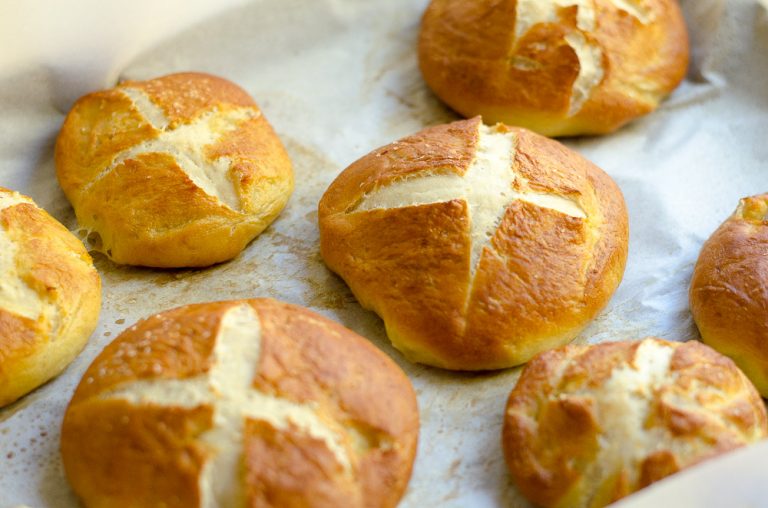 Bake these today and enjoy some of the best sandwiches you have ever eaten! If you do come on back and let me know how you liked them.
What is a favorite bun or roll recipe you have tried?

You May also enjoy
Homemade English Muffins
Buttermilk Pancakes from Scratch
Simple Homemade Granola