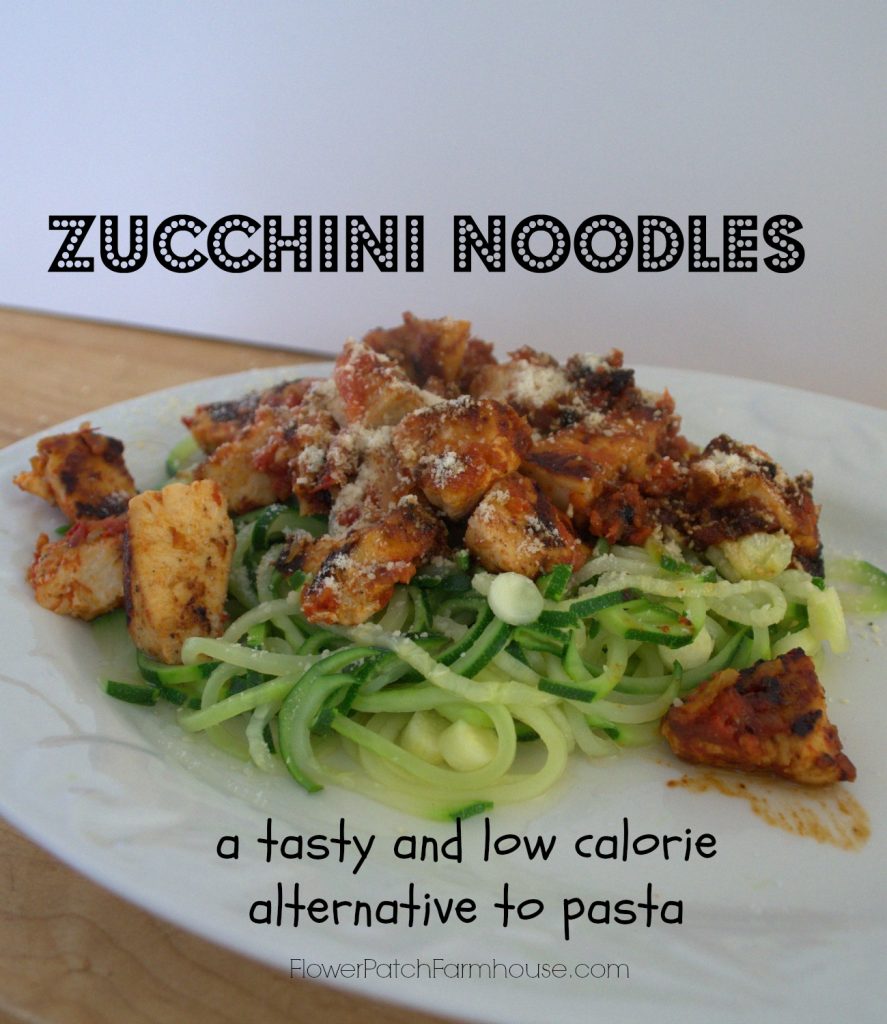 Have you tried Zoodles? AKA zucchini noodles. I love them!
I chose the Paderno Tri-Blade Vegetable slicer to have more options than just making veggie noodles.
This is what the Paderno looks like set up and ready to slice.
(the other type blades for different shapes and sizes are stored handily underneath)

You turn the handle and the zucchini is turned into veggie noodles and spirals in no time.

You do get a long core and a little butt end but I just slice them and eat them too.
I blanch the veggie noodles in boiling salted water for 2 minutes and drain.
(To add a bit more flavor I have also blanched them in chicken broth.)
Or I briefly saute' them in a bit of EVOO or my new fave, Avacado Oil.
Now add whatever sauce you wish.
Tonight I had chicken sauteed in my home made oven roasted marinara (from my summer garden last year).

I don't know that I have shared that recipe here yet.
It is a 'must have' to use up all those tomatoes and squash you have overflowing your harvest basket towards the end of the season.
Here is the zucchini noodles all smothered with marinara and chicken goodness with just a dash of Parmesan.

Bon Appetit
This was very yummy and it resembles pasta enough to assuage my craving for it.
Even my carb lovin' husband was impressed.
Last time I served it with my homemade Pesto (that too is from last summer)
Again if you want to check out the spiral slicer just click on my widget in the footer.
I will attempt to insert it into this post (I failed, try the one in the sidebar)
(this is an affiliate link, if you actually purchase one then I get a few pennies at no added cost to you)
I promise to come back with another garden tour post soon.
My garden is starting it's yellow and oranges stage.
Have a great evening!