How to make the best homemade basil pesto! Nothing tastes better than this recipe full of fresh basil, garlic, olive oil and my own favorite cheese.
Homemade basil pesto is one of summers greatest gifts. Basil is easy to grow and turning it into this delicious pesto couldn't be easier. I like to make enough to freeze so I have a taste of summer during the cold winter months.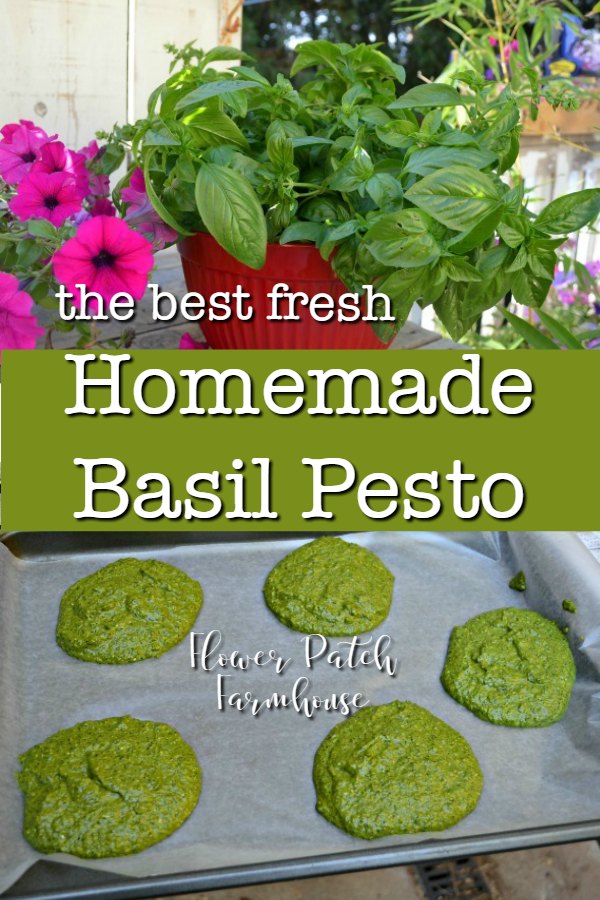 Have you ever grown basil? Nothing smells more like summer and it is a great herb for so many dishes.
But what do you do when a wonderful friend gives you a trash bag full of garden fresh basil straight from her garden?
My first thought is pesto. And lots of it!
When my friend handed me this bag it was full. This is after I had already processed a good portion of it.
Make sure you wash it well in case any garden bugs tagged along when the basil is picked.
It takes some time to strip the leaves from the stalks if you have a lot to make but in the long run you will be happy you did it.
If making a smaller batch it will be no sweat.
I toast the pine nuts to a golden hue, it enhances the flavor. Just be careful not to burn them.
Yield: approx 1.5 cups
the Best Homemade Basil Pesto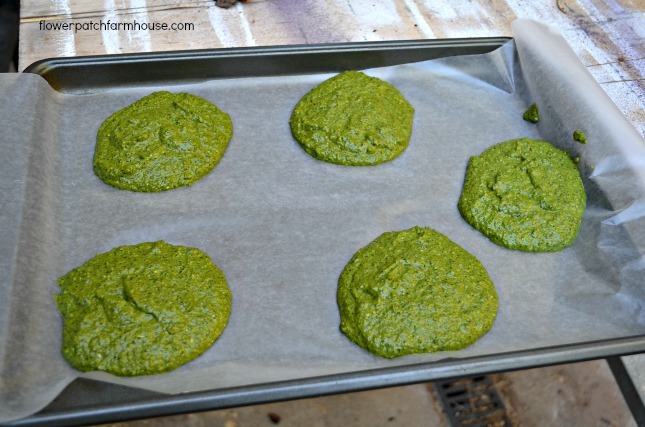 The best homemade basil pesto. A different take on a classic recipe. Delicious on pasta, sliced baguettes or as a pizza sauce.
Ingredients
1/2 cup fresh grated Asiago cheese
1 teaspoon salt
1/2 cup pine nuts lightly toasted
4 cloves garlic
4 cups fresh basil leaves
1/2 cup good olive oil
Instructions
Lightly toast pine nuts in a dry frying pan over medium low heat. Stir gently as they toast to a golden brown. Be careful not to burn.
Add first four ingredients to food processor or blender. Blend until finely minced. While the processor is turning pour in olive oil. Continue until pesto is smooth.
Line cookie sheet with parchment paper, drop heaping spoonfuls onto sheet.
freeze, remove from freezer and place individual mounds of frozen pesto into a freezer bag.
Notes
Many like parmesan instead of asiago. We love the flavor of the asiago better that is why we use it. Also walnuts are a good replacement for the pine nuts for a more budget friendly option.
My food processor makes quick work of blending all the ingredients into a glorious green paste. Other ways I love to serve pesto is over a block of cream cheese for crackers or stir them into sauteed vegetables.
I hope you enjoy this fabulous summer treat!
More you will enjoy:
Instant Pot Chicken Tortilla Soup
Greek Pasta Salad
Oven Roasted Tomato Sauce
Classic Pesto