Ten DIY Garden Marker Ideas
My Brick Garden markers was such a hit I thought you would enjoy more DIY ideas. I asked around to my creative blogger friends for their ideas and here is what we came up with.
10 DIY Garden Marker Ideas. Easy, fun and a great idea as gifts for the gardening person in your life.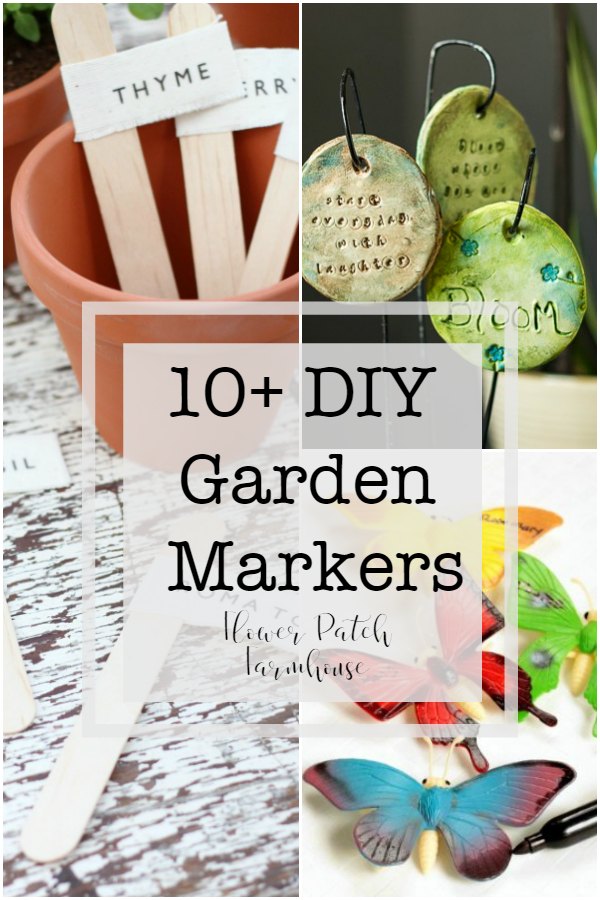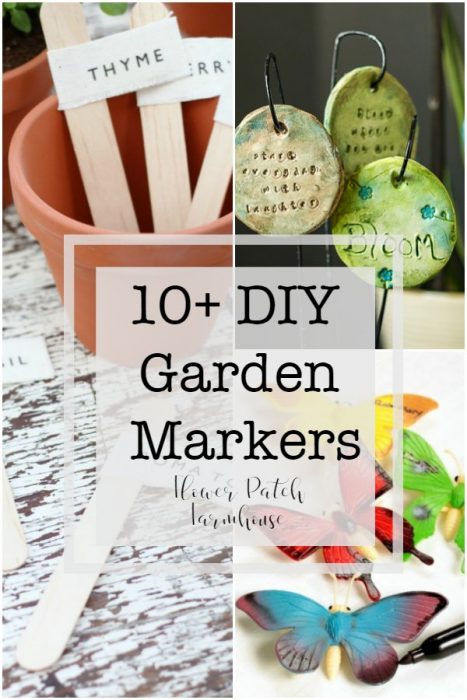 The idea started here with my DIY Brick Garden Markers. It was such a hit I figured you would enjoy other DIY on how to create garden markers.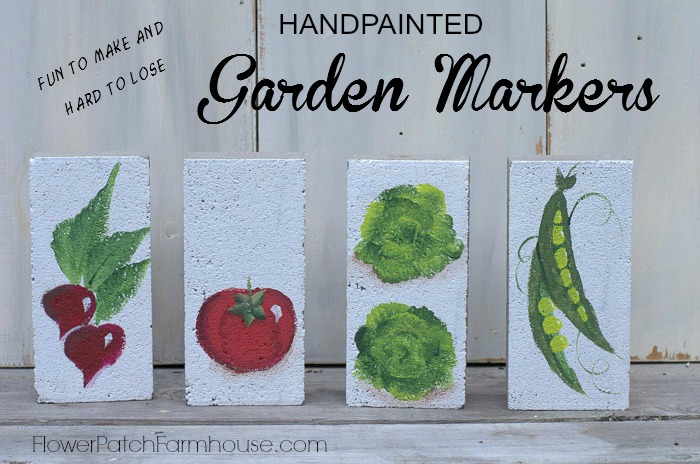 Shauna at Satori Design for Living has a printable included in her Veggie & Herb DIY Garden Markers.
They were part of a garden wonderful garden gift basket idea!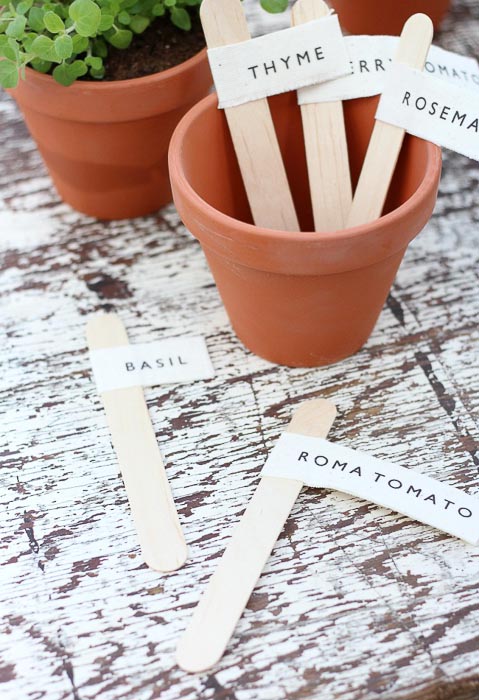 Kathie at Homespun Seasonal Living makes garden markers out of canning jar lids. What a great way to recycle them, I can see these painted up with designs too.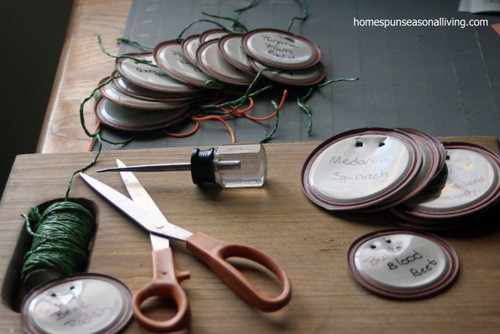 I fell in love with these easy DIY Butterfly Markers from Ann's Entirled Life! Perfect for a container herb garden, add a touch of fluttery color.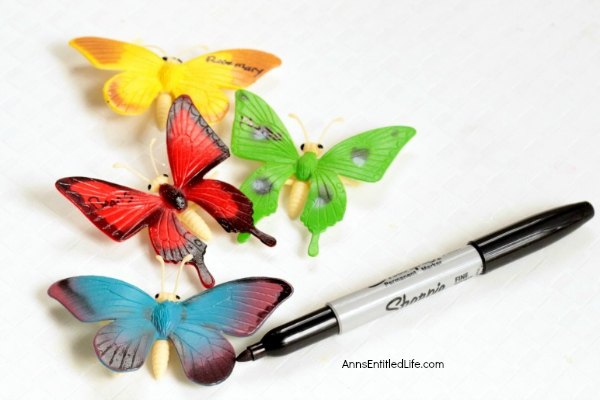 Lindsey at Shrimp Salad Circus made her Garden Markers match the container garden gift tub with a little paint and some creativity!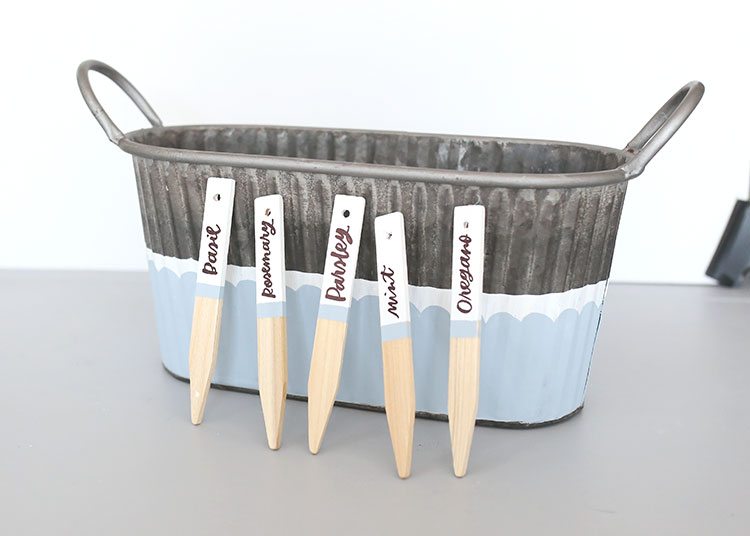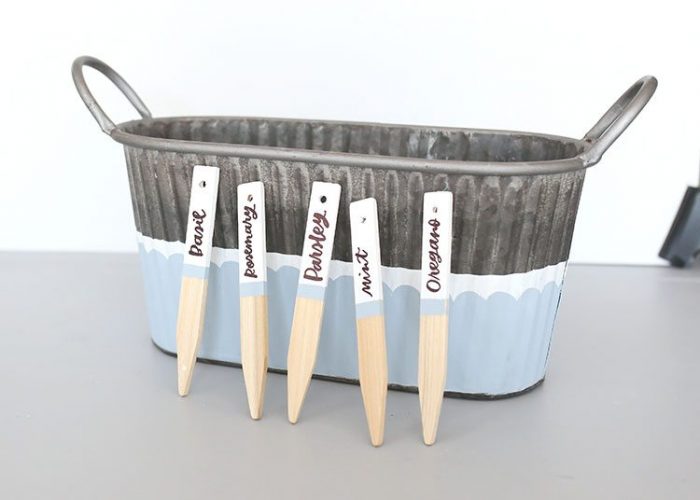 Amber Oliver created her plant markers from oven bake clay. Stamping in the lettering prevents it from wearing or washing away.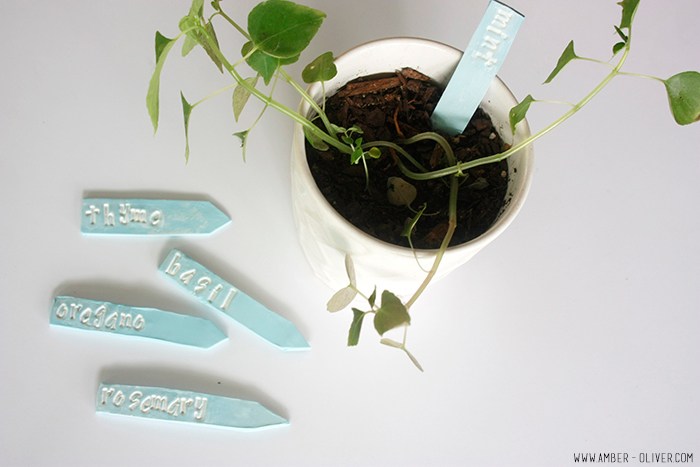 Heather at the Homesteading Hippie has a great idea for making her garden markers do double duty. Check out how.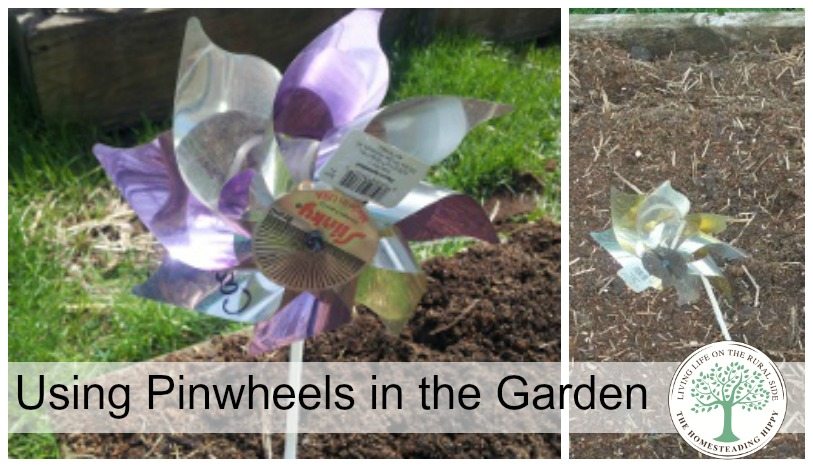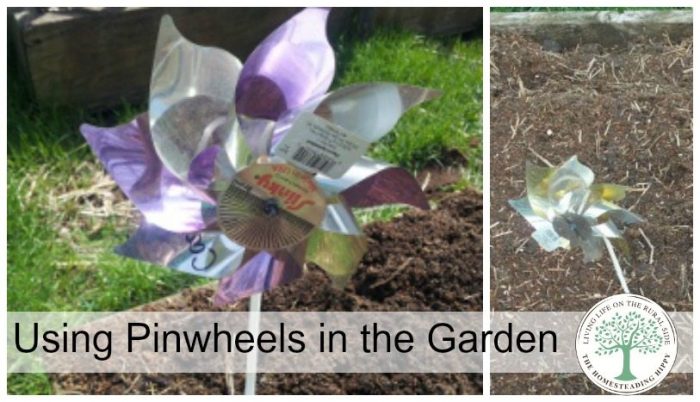 Patti at Hearth and Vine created these Garden charms and how to make the hangers too.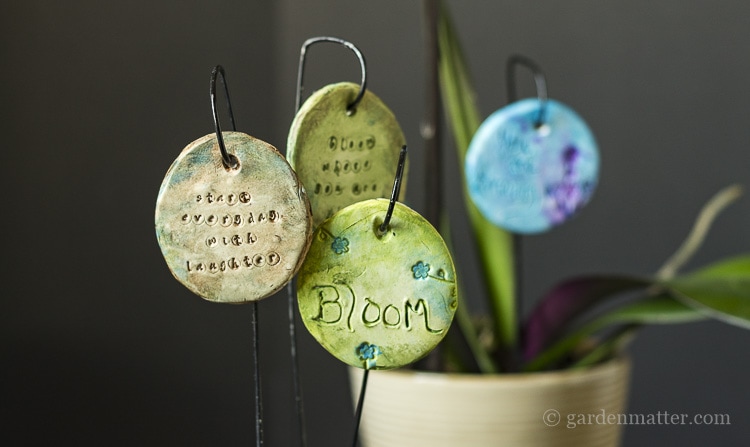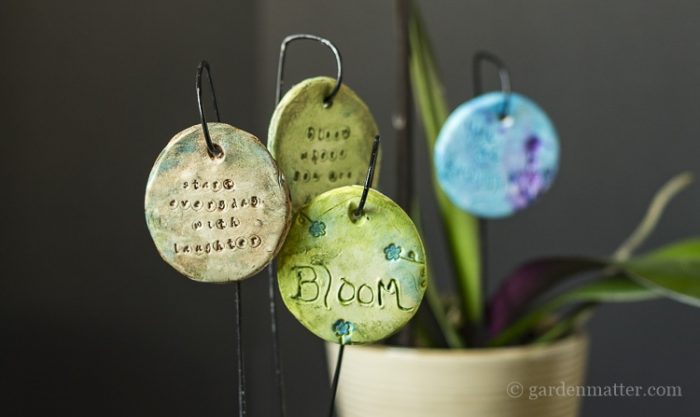 A Dash of Megnut used wooden spoons for her Garden Markers painted in all sorts of cheerful colors.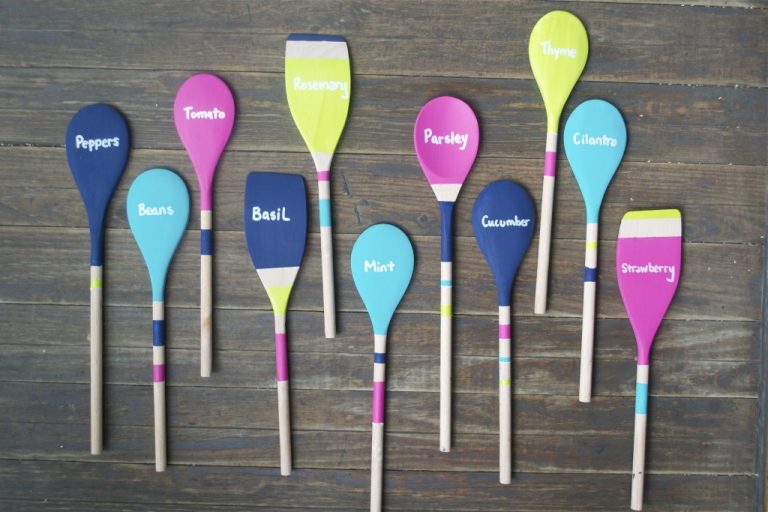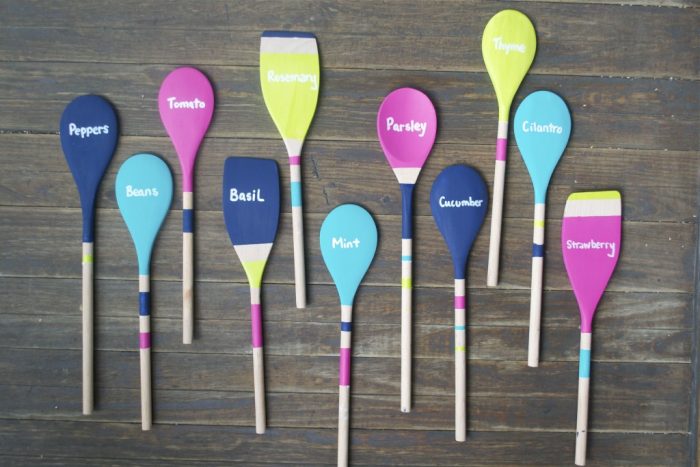 This next DIY Veggie Garden Markers project is great to do with kids. Angela at Inspiration Edit shows how step by step.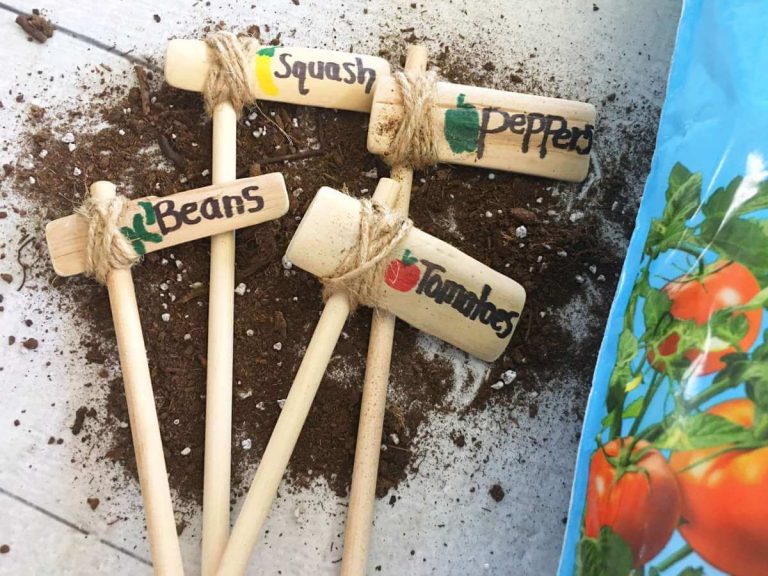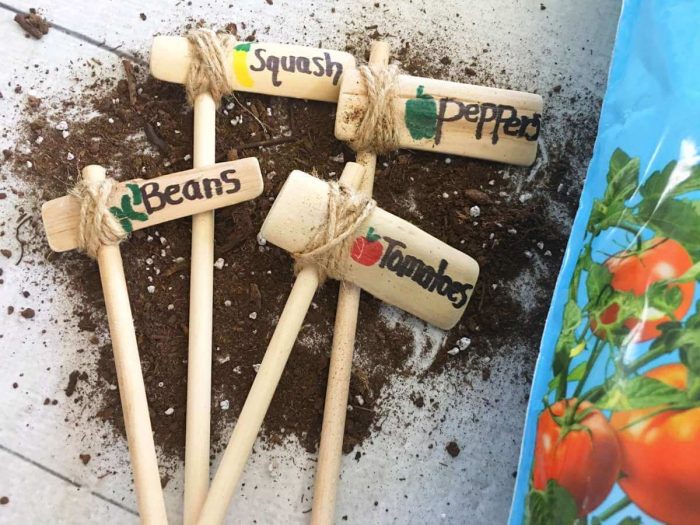 This last one from Barb at Our Fairfield Home and Garden is not a tutorial of how to create them but just an idea that wouldn't be hard to figure out. I thought these garden markers were pretty cute and another way to hold those canning jar lids.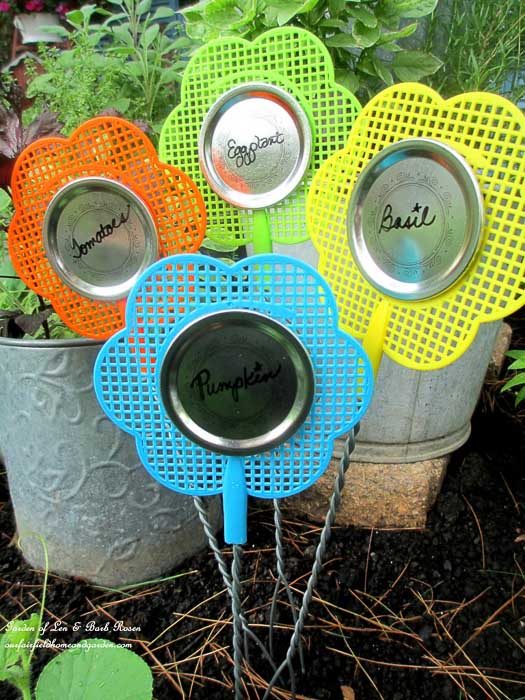 This was such a fun collection to put together. Have you make garden markers that work for you? Please do share in the comments below!
Happy Gardening.