Garden Journal April 22, 2018
My garden journal for April 22 shows the sun has been shining on the garden this past week and warmth has made everything grow so more going on. Many of the growth is weeds.
The garden journal April 22 shows that though I said I was going to get to work out here this past week I was wrong. One disaster after another occurred which ate up all my time. So I only was able to get out here in small spurts of time. It is looking better and better though.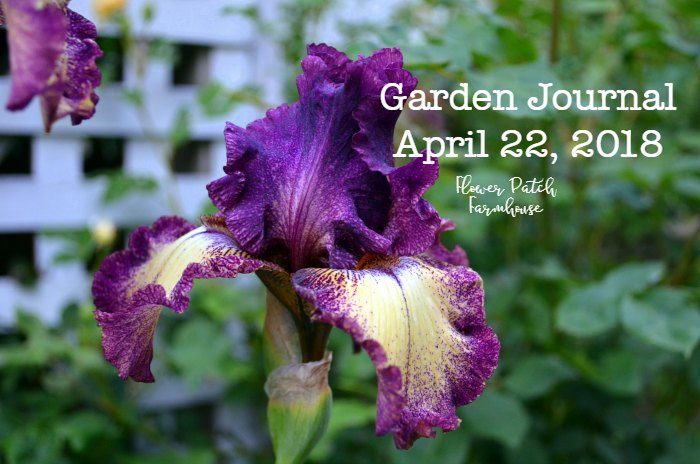 Greenhouse
The greenhouse is cram packed and I did get some things moved out and am making more shelf room for seedlings, new cuttings and small plants.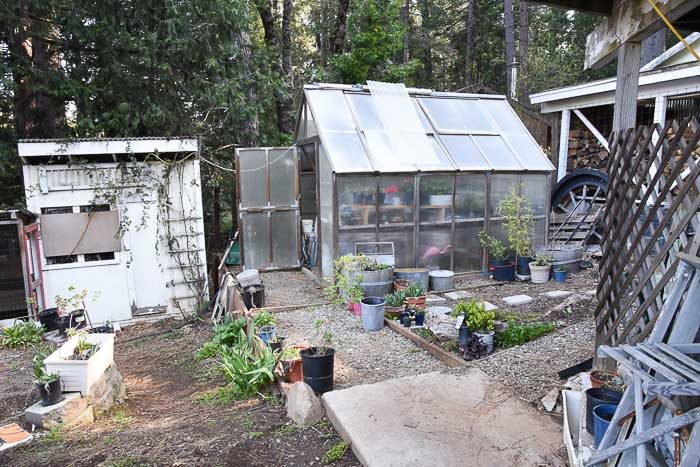 Secret Garden
In my video I talk about wanting to do something about the back fence to create more privacy. I am thinking of those bamboo screens that come in a roll for a short term solution but what do you think about a hedge. Like Privet or Boxwood? I had though of a vine but can't really find one that stays pretty green in this climate all year long.
Don't you think it would just be so much prettier at this time of year if that fence line was a wall of green?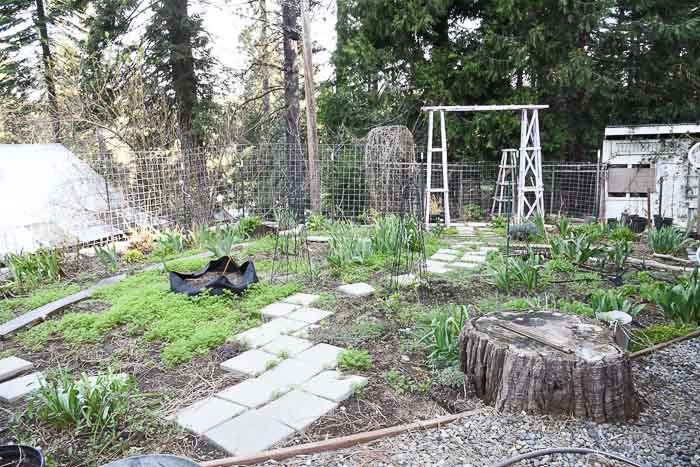 I will just keep looking and see. I don't want ivy because that gets out of control here. I love how Linda's garden of Potager Blog on Instagram is so lovely this time of year with the boxwoods all green.
Side Garden
I am glad to say most of the greenery growing between the stepping stones is Dandelions. They are a great first food source for the bees. Once the bloom is just past I pull them up to feed to my chickens. It is a taste treat for them and a wonderful source of greens.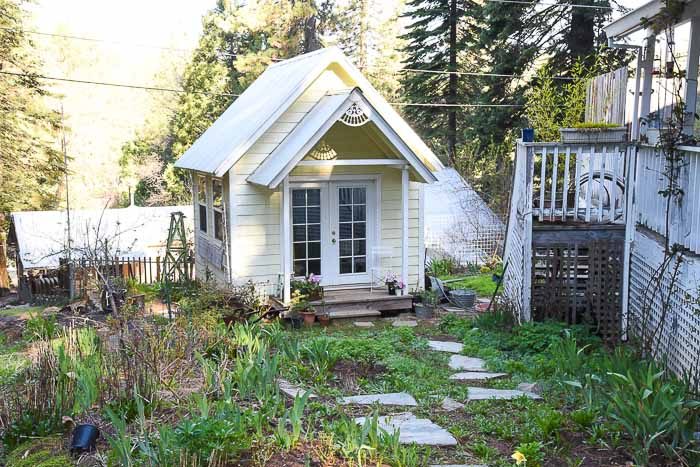 Looking at the photos I can tell I really need to paint my porch rails. Funny how in real life you can walk past it and not notice but in a photograph it is glaringly obvious.
Front Garden
One thing looking really good right now is my Creeping Phlox.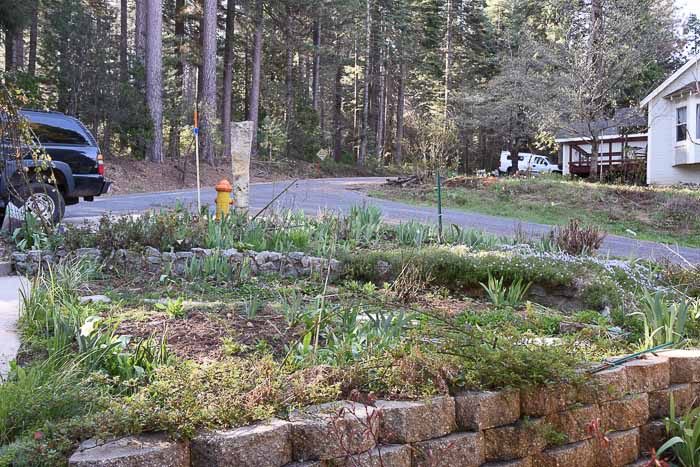 Despite that spot up there being rocky it just is swamping everything, I will need to pull it back some to bring it under control.
The Lime Thyme is looking nice along the sidewalk. It is another ground cover that thrives for me.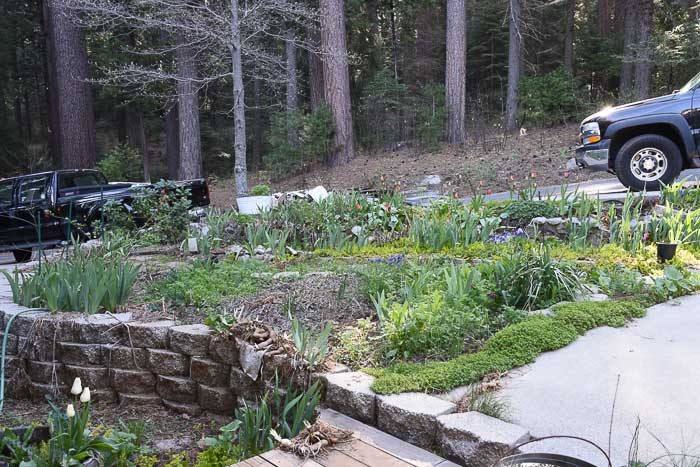 By keeping this journal I have realized to get as much done out here as I would like I need to hire and army to get it done but it is just me so we shall continue one small step at a time.
Happy Gardening!
I am off to Superstition Iris gardens today!