I love Iris and visiting a commercial Iris Garden is a highlight of each Spring. Superstition Iris Gardens always have a great display of tried and true Iris as well as new strains. Come see what caught my eye this year.
My Iris garden visit 2018 was momentous. One is because we got lost and had to take several detours. The heavy rains central California experienced in April washed out many roads and bridges creating a challenge for us trying to get to our favorite Iris garden. (google maps was useless!)
But once we arrived it was worth the effort.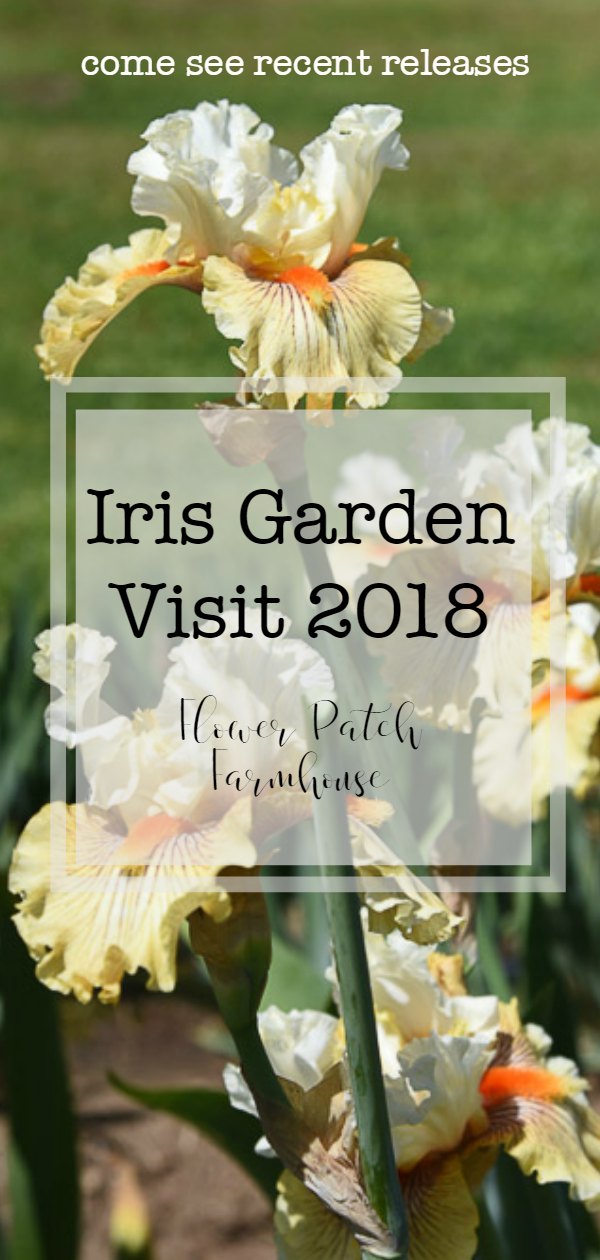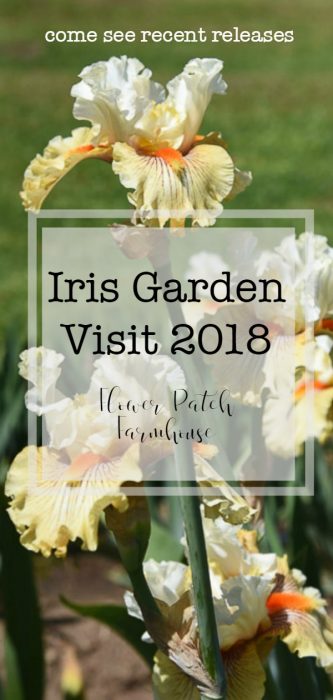 Be prepared for some garden eye candy!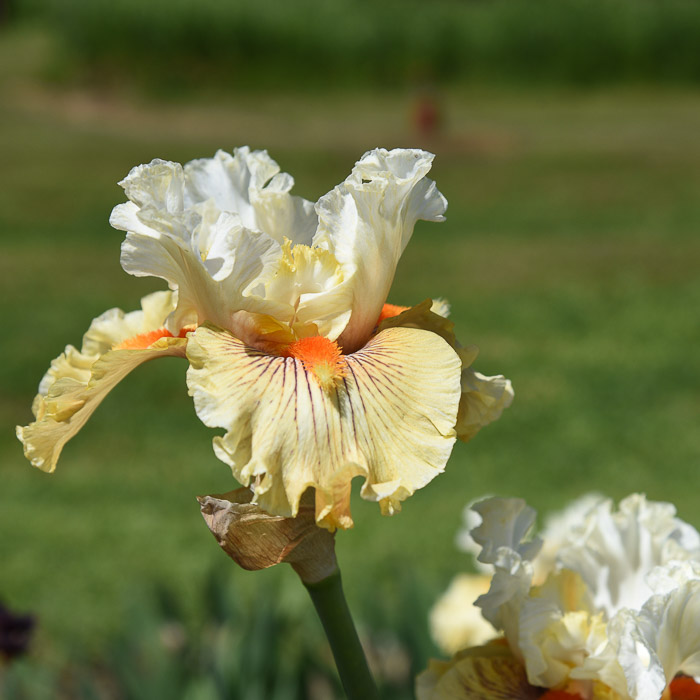 I did not take near as many photos as I did last year. Some were the same as last year so I did not photograph those.
If you want to see those just click on the link to see them Superstition Iris Garden visit 2017 . Those were the ones I purchased and I hope to get some beautiful blooms from them soon.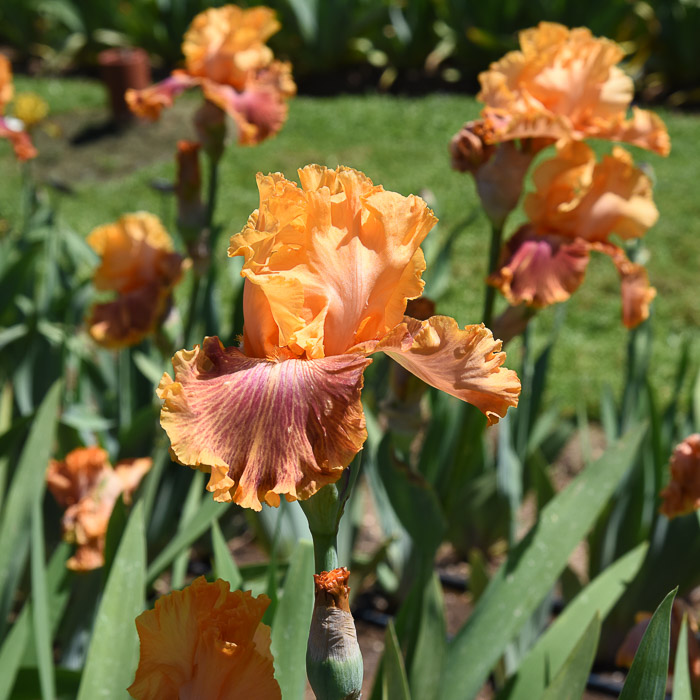 I focused on photographing the ones that really caught my eye.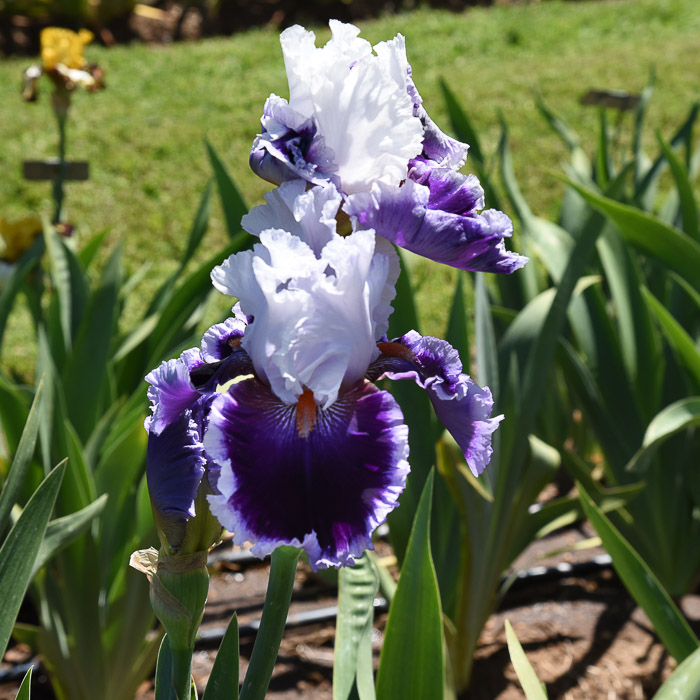 Well, truth be told, tons caught my eye but I wanted to really devote time to quality photos instead of just photographing everything.
This one below was a new introduction and they had nearly half a row devoted to it. Seeing it mass planted that way made it really stand out. I think I want to do more mass planting of my favorite Iris colors.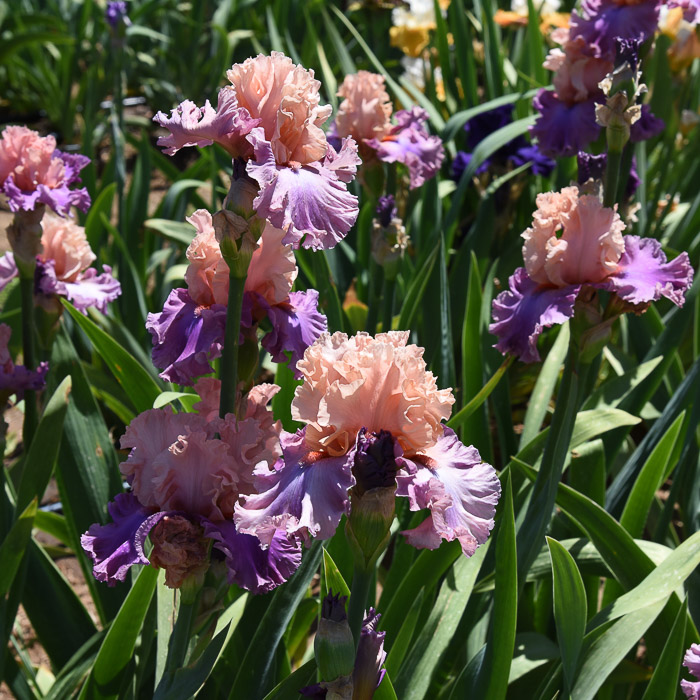 When I shared a Iris photo on facebook I related that I was really drawn to the Iris that leaned towards browns. I don't know why but they really caught my attention.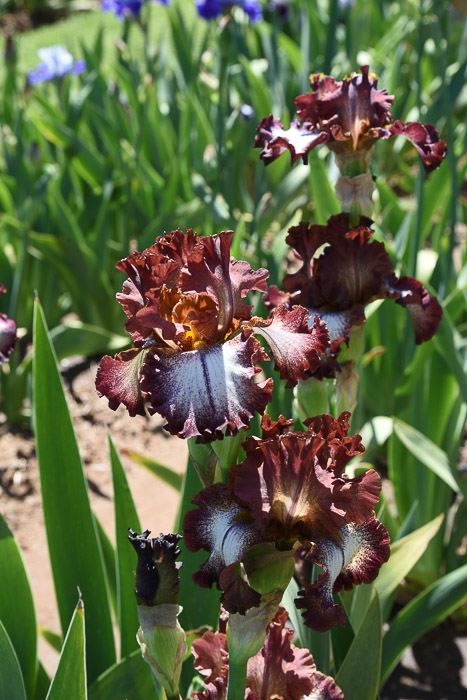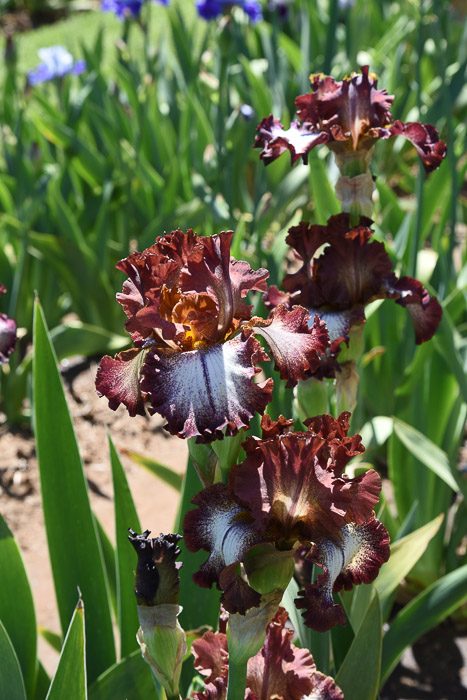 This next one was called Chihuahuan Desert. It is another newer introduction. I love the frothy white upper petals and the caramel creme falls with golden beards.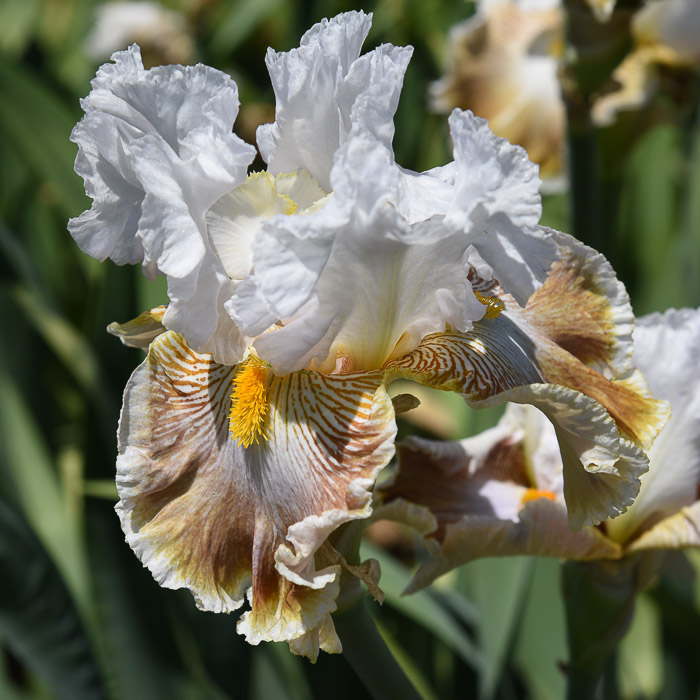 I was on the lookout for a white one, I don't have a pure white Iris yet. When I got closer to this one I realized it was splashed with random purple spots and each blossom was so very different.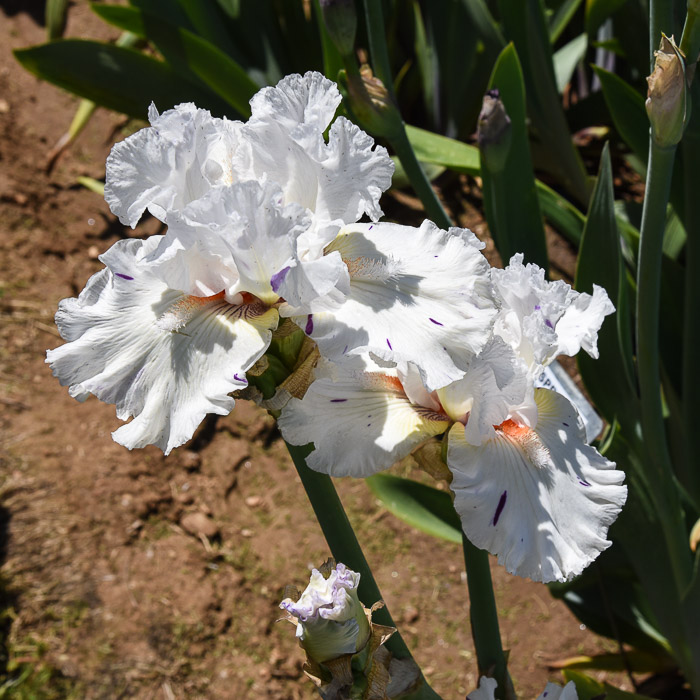 I could keep on posting more photos but it would be overwhelm. Plus I have tons of Iris planted that should be blooming soon if the weather holds and I will have plenty more Iris photos from my garden.
What I don't post here gets put on my Instagram page and/or Facebook, so follow me there too if you want to see them all!
I am not affiliated with Superstition Iris Gardens I just love they are local and have such gorgeous Iris to choose from. Just click on their name and it will take you to their Facebook page where you can get all their info.
Happy Gardening!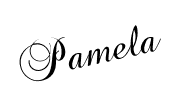 More you will enjoy
Iris Garden Visit 2017
Iris Garden Visit 2016
My Favorite Iris