Easiest Compost Ever..also known as Instant Compost. This is a way anyone can create compost, just blend and bury.
Do you want an beautiful, organic garden but don't have time or space for a compost bin?  In this article I am going to show you how to make the easiest compost ever and it is ready in an instant!
Related: DIY Compost Bin You Can Build on a Budget!
Believe it or not you probably have all that you need already.
The first thing you need is blender (a food processor can work also).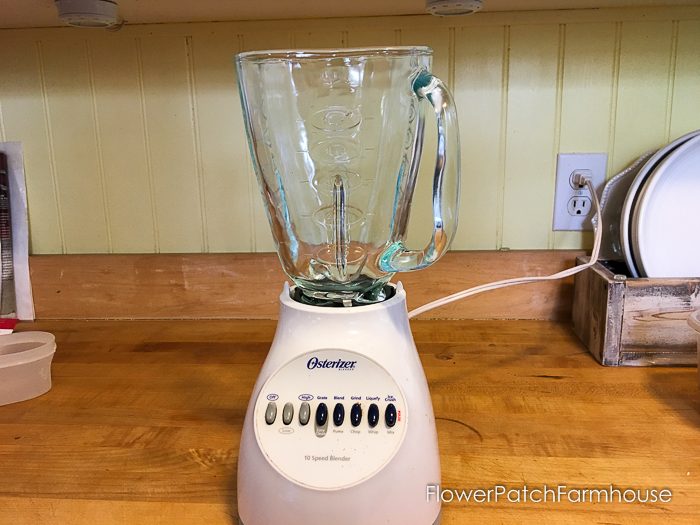 Disclosure: This post may contain affiliate links, meaning I get a commission if you decide to make a purchase through my links, at no cost to you. Please read my disclosure for more info.
If you don't have one, Amazon has some for a very reasonable price. Like this one…Basic Blender . You can also check your local big box store or even thrift stores for inexpensive options.
Now that you have your main tool it is time to add your ingredients.  I keep a plastic storage container under my sink to toss my chicken scraps into, I have it on the counter while chopping food up for our meals and then it gets tucked back under the sink until I am ready to make my liquid gold.
 There are fancier compost pails for the kitchen if that is your thing…Compost Pail.  I confess they are much prettier than mine.
Update: I now have this sitting on my counter and love it.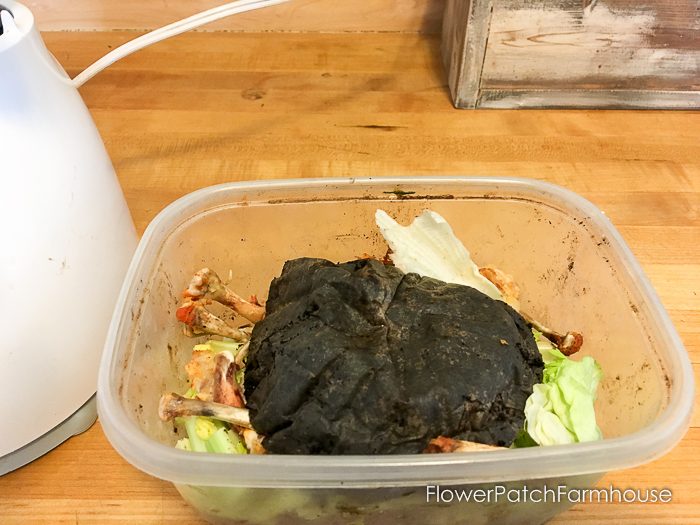 You may have noticed some chicken bones in this batch but I have to take those out, they won't blend up well and I remove the coffee filter. I put all my fruit/veggie scraps into the blender along with the coffee grounds.
I put some water in the plastic container that held them, I fill it about half full or a little less. I swoosh it around to get all the goodness sticking to the sides.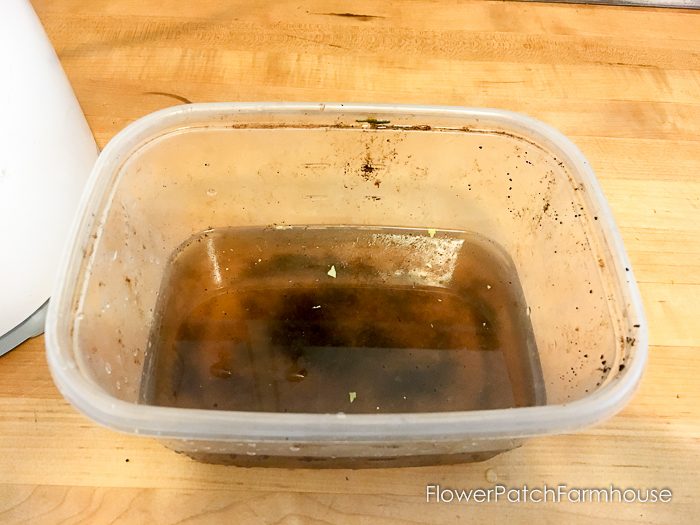 I turn the blender on and as the blades are whirling I add the water through the hole in the lid. I keep adding water until the mixture is whirling nicely.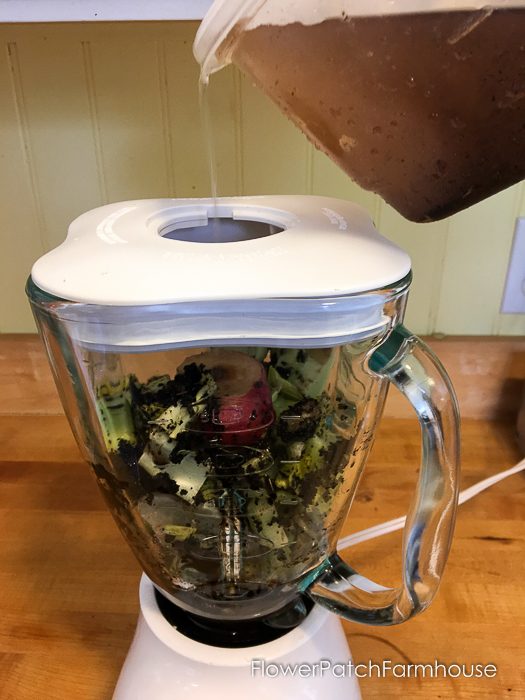 Soon all the bits and pieces have been blended into a nice slurry of garden goodness. (Despite its rather grungy look it doesn't smell bad at all). I call this black gold for the garden and the easiest compost you have ever made.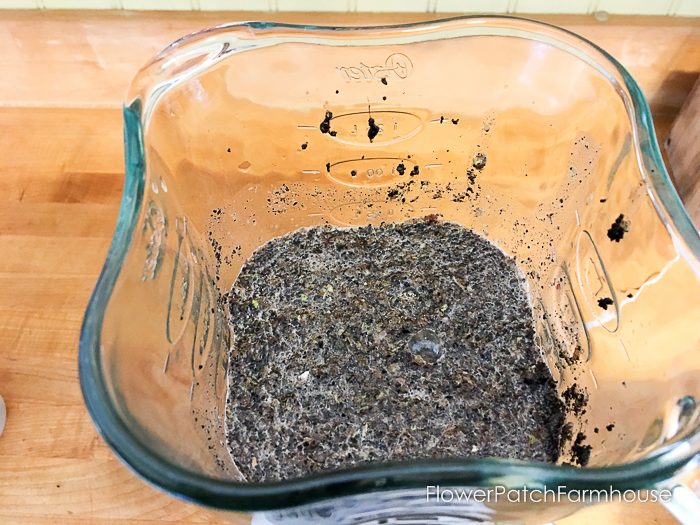 Take it out to your garden and dig a hold or narrow trench, you can do this near your plants if you wish. It should be maybe about 4 to 6 inches deep.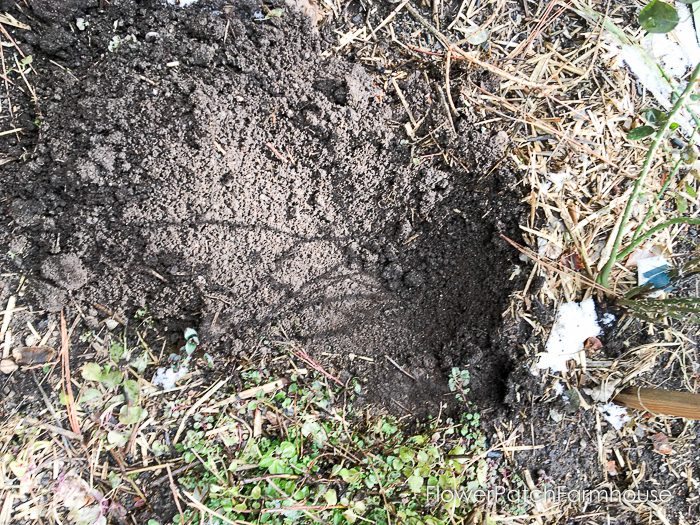 Pour your liquid gold (aka: easiest compost ever) into your hole or trench and bury it with the dirt you removed.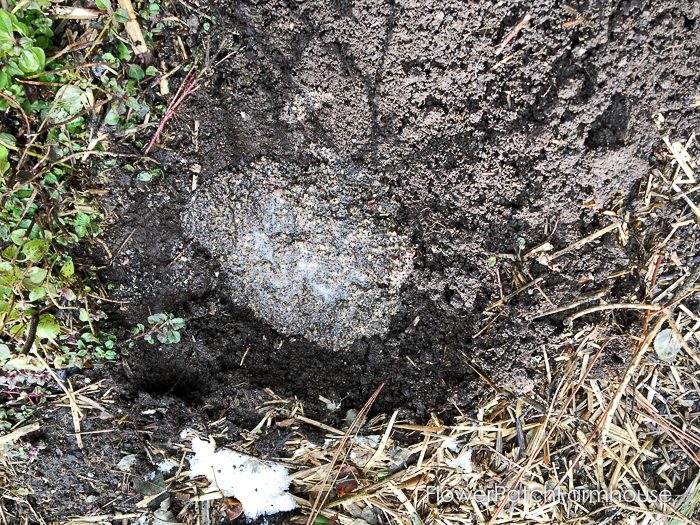 It may not look pretty but your plants will love you and soon they will be blooming and growing in abundance, making you look like the best gardener on the block.
Why does this work so well? First off, the nutrients are available almost immediately. The blender did most of the work breaking down your ingredients. If the scraps had been added to the ground as they looked before blending nature would have had to go through a process of doing the breaking down.
Soon you will have a garden as gorgeous as this…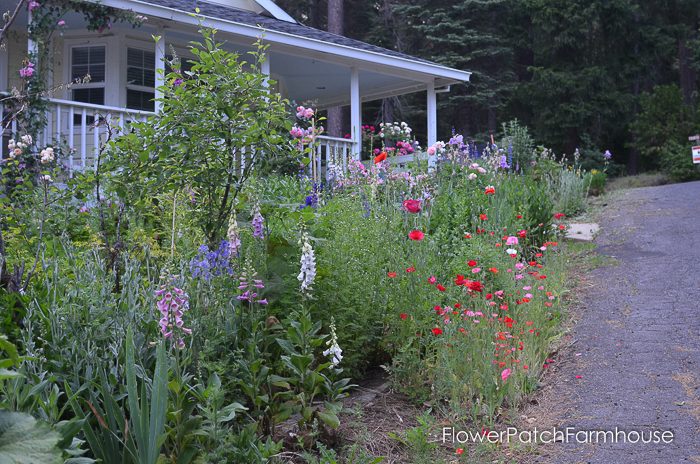 Don't worry, coffee grounds are not acidic as some believe.  The acidity has already been drained out of them by the brewing action when you made your morning cup of joe.  Coffee grounds being acidic is one of the gardening wives tales that get bandied about but is not based on fact.
I wish you Happy Gardening!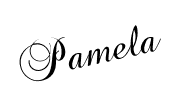 More Garden Goodness for You
Compost for a Beautiful Garden
Ten Rose Care Myths
Straw bale Garden aka Hot Bed
Rooting Roses from Cuttings
Please PIN and Share