More Tulips for You
I don't know about you but I never tire of seeing wonderful flowers blooming in abundance. I am bringing you more of the tulips of Ironstone. There is so much beauty to enjoy.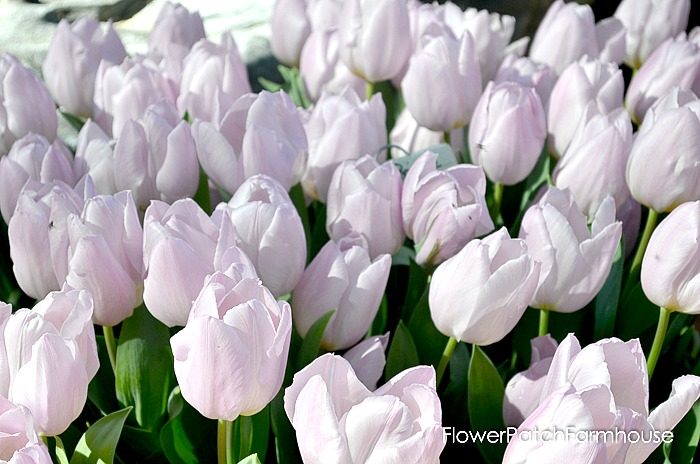 When we went back this week many of the tulips were already starting to fade but there were new ones added that must be later blooming varieties.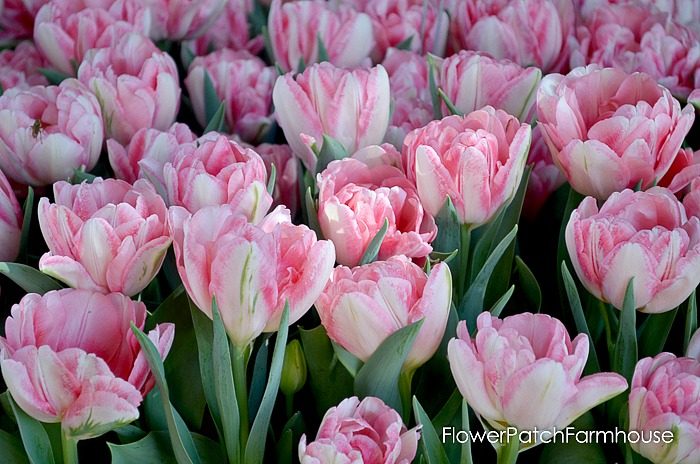 They had some Lilacs in barrels that were perfuming it up, I still have to process the photos with the Lilacs but I am sure you can use your imagination.
I love the vintage truck and I am going to attempt painting this in an impressionistic style soon. Lets hope I do it justice.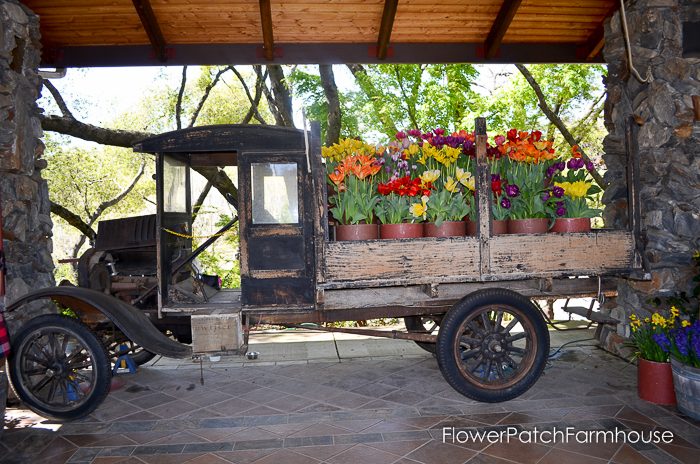 Even if I don't it will be fun to try!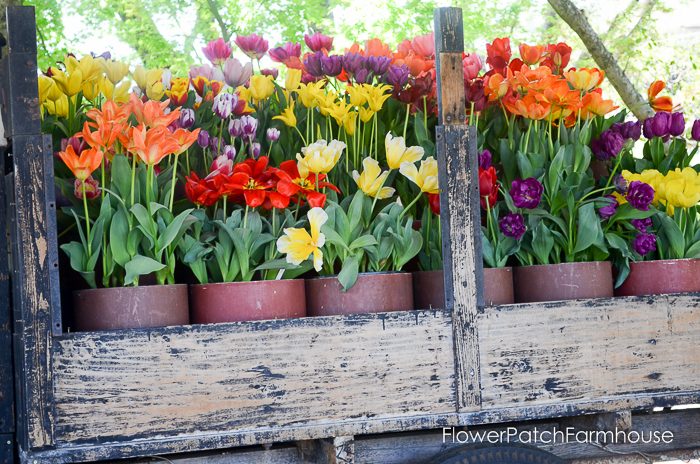 Has the weather been nice where you are at? We have had rain, thunder, lightening, more rain, hail and a wee bit of sun peeking out. My flowers are starting to pop up but they are not sure if it is safe yet to really get started.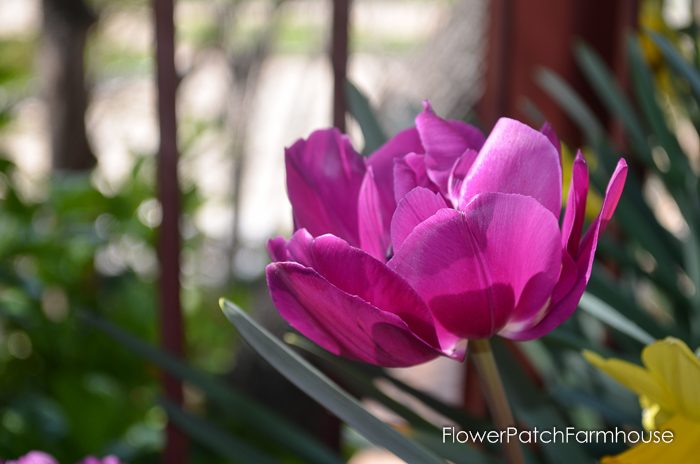 I have not gotten out in my garden much because of the weather being rather miserable but I have been getting things started in the greenhouse.
Last I shared was taking cuttings from Dahlias. There are so many more on my wish list to get over the next few years but this is a start.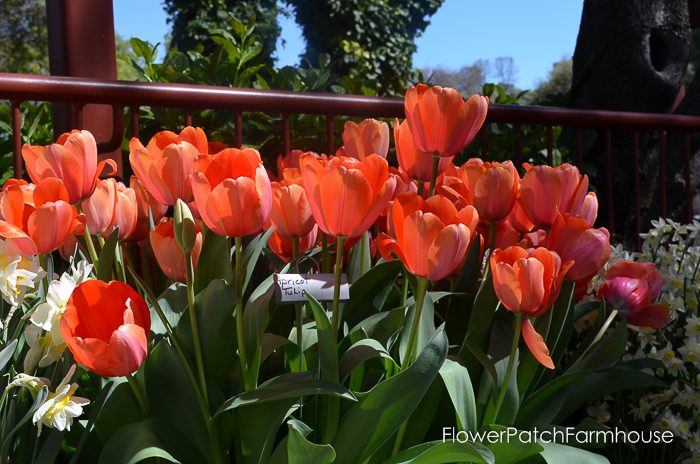 I am really anxious for warm sunshine and getting my hands grubby in the dirt but in the meantime my seed starts in the greenhouse are keeping me tied over.
A couple DIY fountain tutorials are in the works for you all, they are going to be so much fun.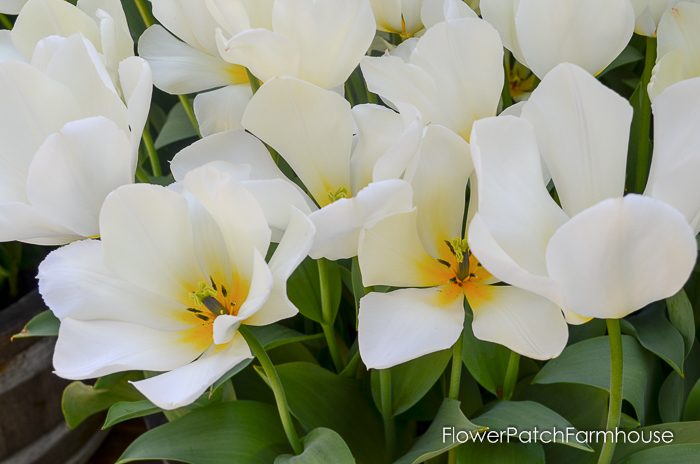 Just so you know I have transferred many of my subscribers over to my new site. The ones that had subscribed exclusively to my Painting posts.
I want to include the link to the new free downloadable e-Book of How to Paint Roses on Glass for those of you here that want to be in on the Painting goodness on my new site because many of you are on my "I Want Everything" subscriber list and may not have put your name down to get my new sites emails.
I am trying to do the migration in an organized fashion but I have a feeling I may annoy people along the way. For that I do apologize.
So if you want to make sure and be included in all the painting fun on my new site then hop on over, sign up for the email updates and get the free e-Book.
Happy Spring!