Tiptoe through the Tulips in Barrels
Good Morning to you! How is Spring treating you this fine day?
Well, we got snow yesterday and I woke to frosty temps. I can only hope my more tender garden plants did not get too frost bit. This is not unusual in the least so we go with the flow.
I am so glad I have my photos from last weekend to enjoy and remind me what a glorious day we had walking among the barrels and barrels of flowers at Ironstone Winery. Last Sunday I shared the daffodils.
Today, come join me for some tulip treasures.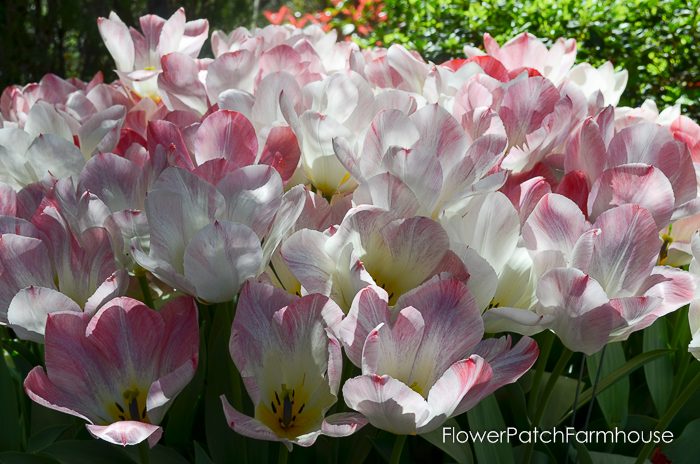 Now just imagine glorious sunshine, a soft, warm breeze and the sounds of happy birds serenading you as you walk along the blooms.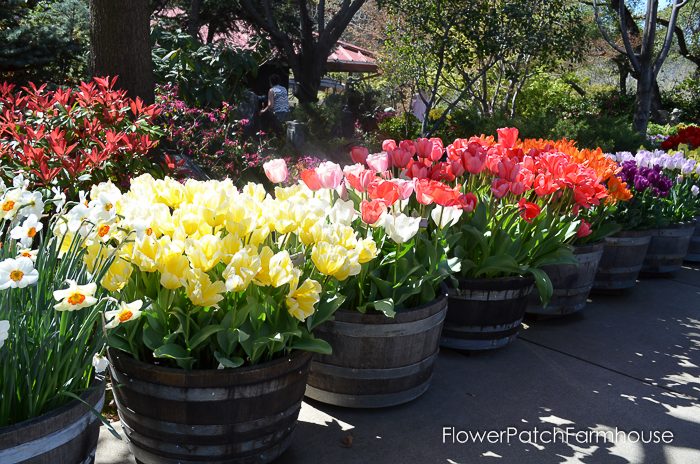 There is so much to see that you must refrain from rushing to the next beautiful barrel spilling over with blossoms.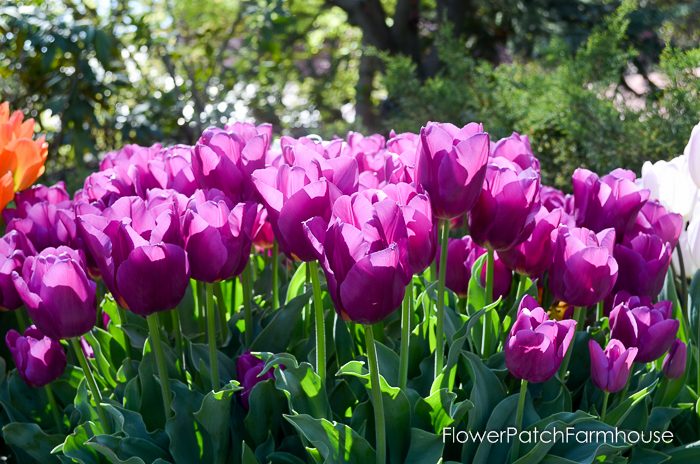 Pace yourself and gaze at the gorgeous violets…then fiery oranges.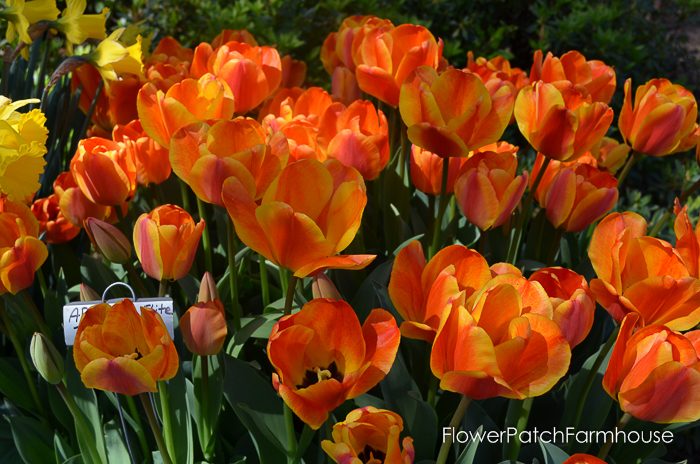 The paths meander and lead you along to more…you can't help but wonder what delights are right around the corner.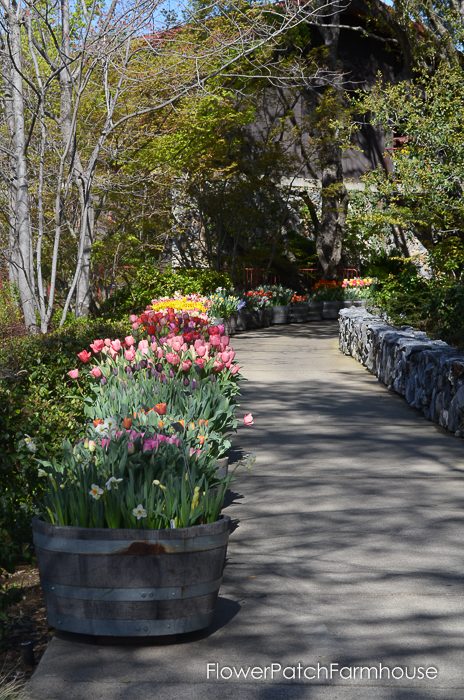 So you slowly follow and find pretty pinks.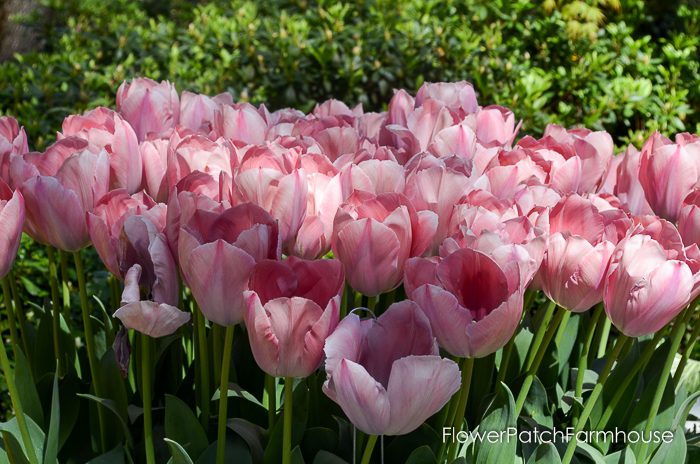 Then lemony yellow…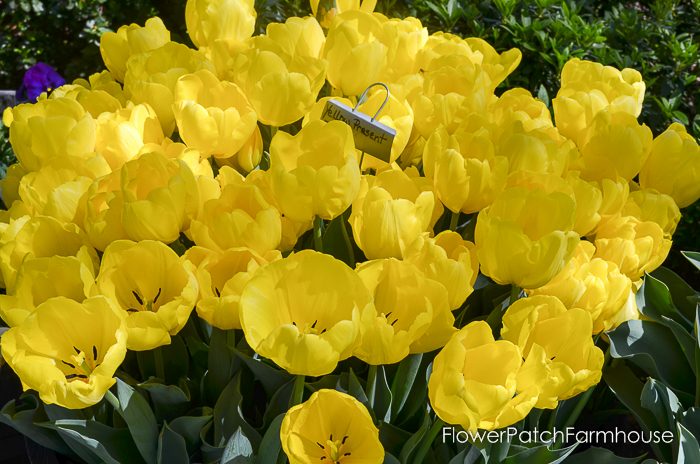 and no matter what the color combos sitting next to one another they never clash. Shapes differ as well, some are softly rounded then you have these spiky looking cultivars.
The petals look nearly sharp enough to cut you.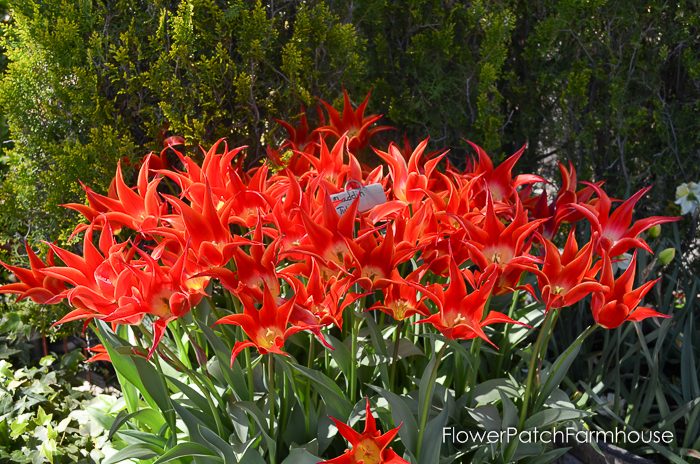 Then next come some with their soft petals open wide as if welcoming you to their home. I think I hear them singing "Be Our Guest", don't you?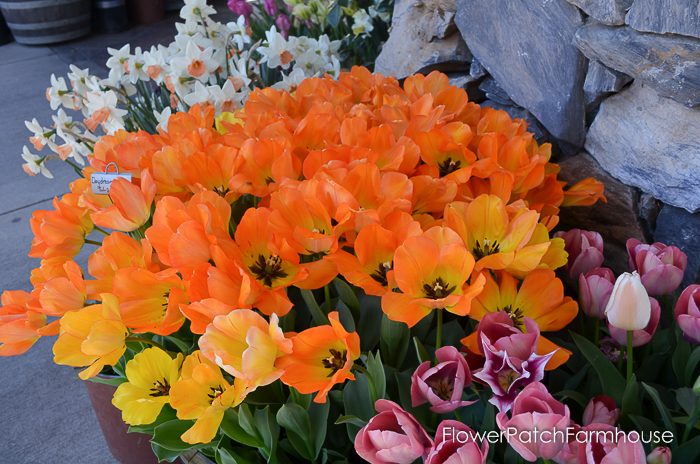 Some even have little feathery fringe.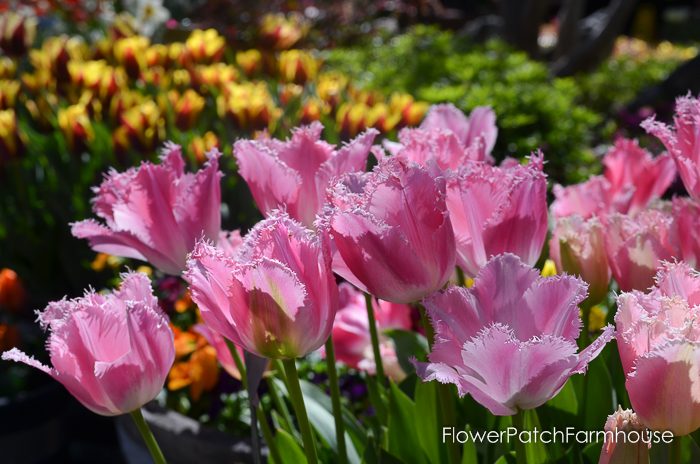 Have you had enough? I know, if you are like me there is never enough. And you know what else made this walk even more enjoyable? Along the way there are barrels of these sweet smelling beauties tucked in among the tulips and daffodils to add that extra bit of delight.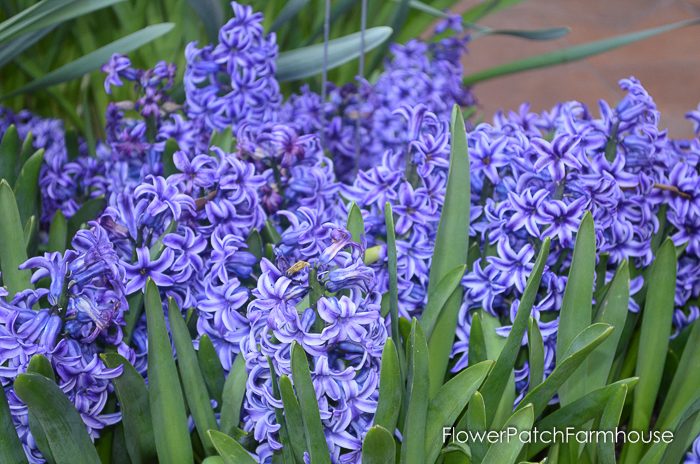 Their perfume keeps you company adding to the wonder of it all. I know if find visiting Ironstone with all their lovely barrels such an enjoyable experience. Where I live we get late snows that usually crush or freeze my daffodils, hyacinths and tulips so I really don't get to enjoy them in my home garden long. In fact I had to rush out and cut what daffodils and hyacinths I did have growing on Friday since I knew we had snow and freezing temps predicted for this weekend. They do make a wonderful bouquet for my table.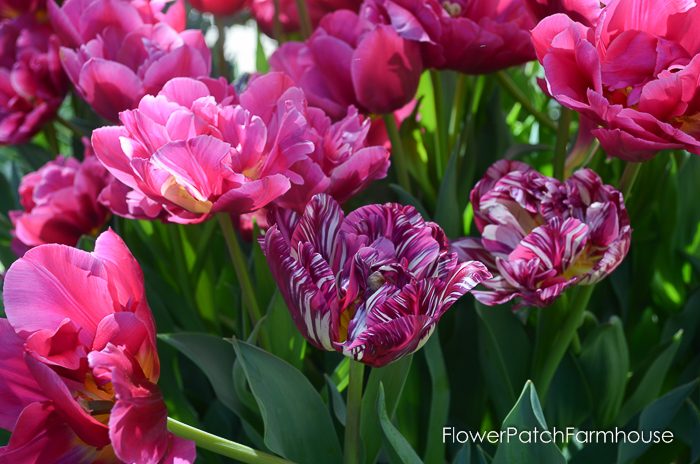 This year I planted my new tulips in pots so I was able to take them inside during the weather and I can put them back out tomorrow. Next year I am going to plant hyacinths in pots too.
I hope you enjoy my bit of Spring this fine day.
Happy Gardening!
More Flower Goodness for You to Enjoy
Daffodils in Barrels
Late April Garden Tour
Spring at Ironstone
Lilacs of White Pines