Daffodils at Ironstone 2017
Daffodils at Ironstone 2017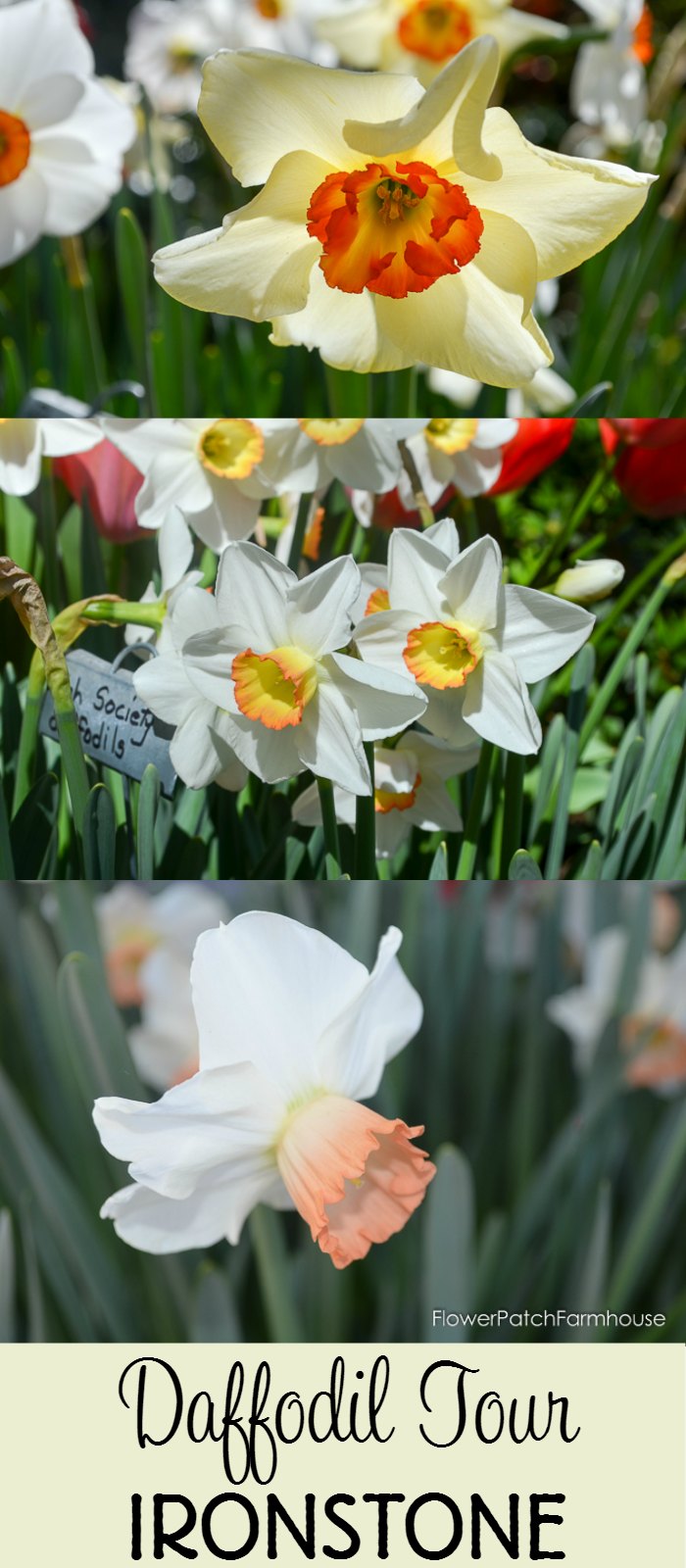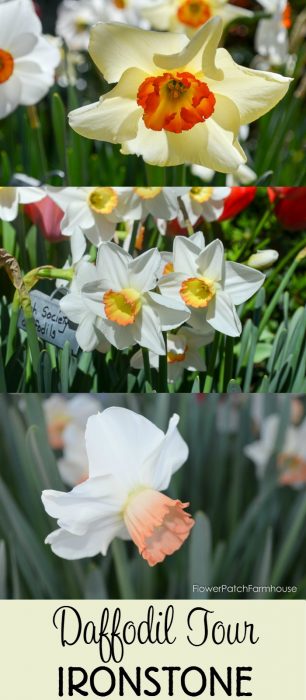 Yesterday was a gorgeous Spring day. No April is complete for me without taking a tour at Ironstone Wineries in Murphys, California.
They plant up barrel after wine barrel of daffodil and tulip gorgeousness. They toss in some Hyacinths too, which makes a sweet smelling accent to all the visual beauty

I have over 111 photos so I will start this week with Daffodils, then next week I will share some tulips.
Photographs don't do it justice but it is still fun to look. Okay all my garden friends lets take in some daffodil delights.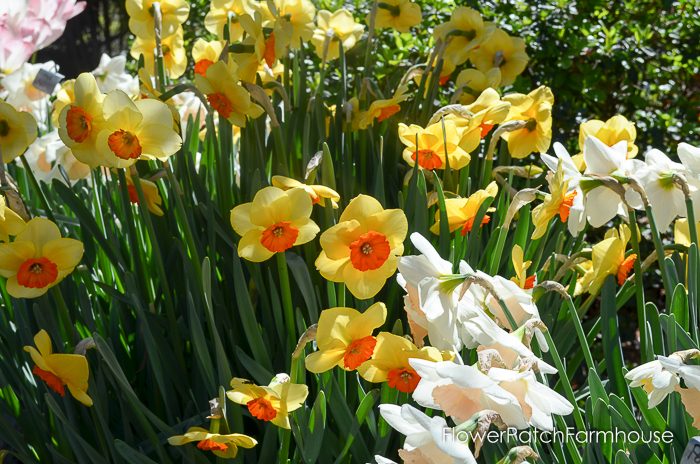 The trick to great container gardens is pack them full. I love a full barrel of one variety instead of lots of different daffodils in one container. For me it creates greater impact.
So many are quite unique when you get close up.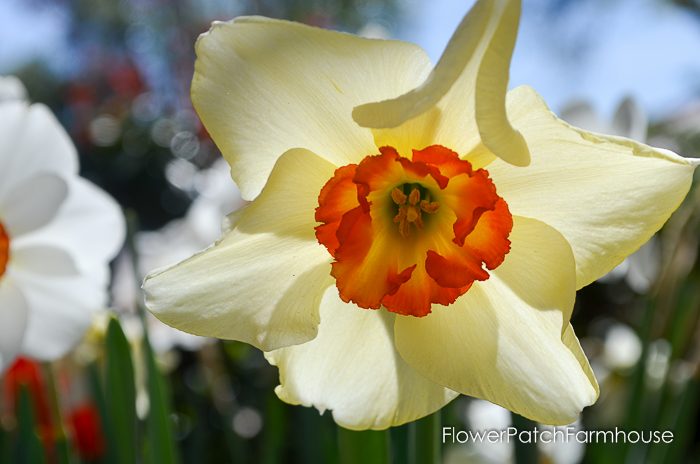 Some have short cups with a bright contrasting color while others are gently mottled all over.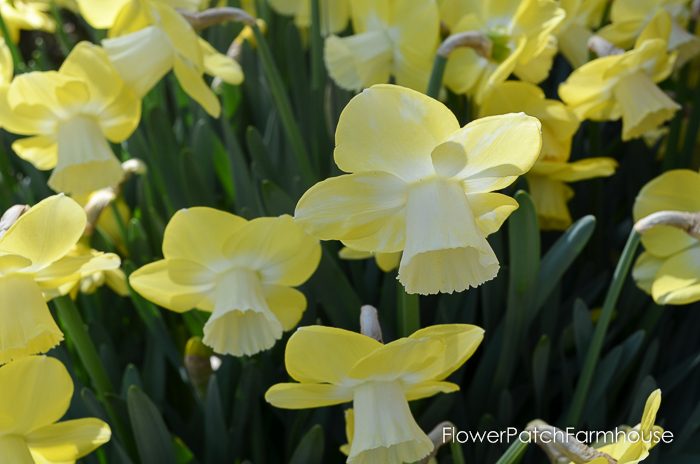 Some cups have a bit of curl to them rather like a trumpet…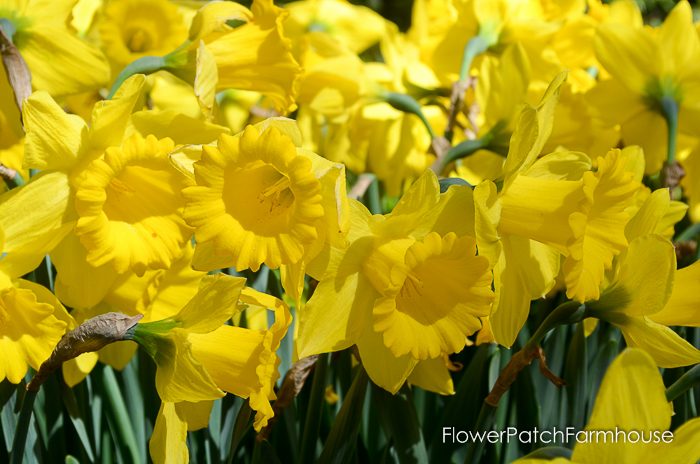 while others are quite straight but still ruffly.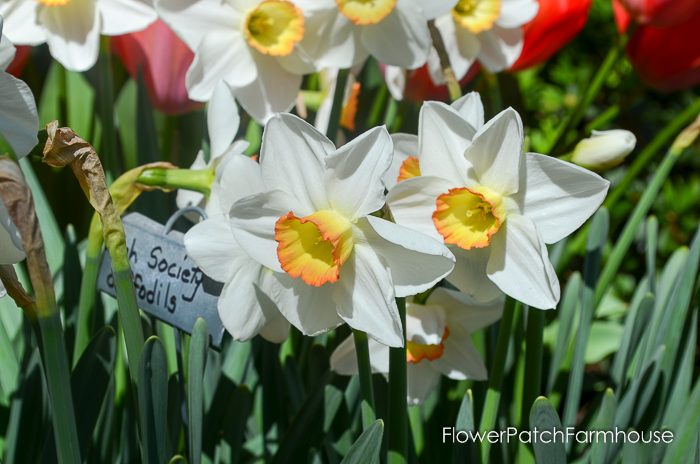 This next one looks, at first, like it is all white, but then you take a closer look and you realize there is the tiniest hint of creamy peach or hint of yellow to the cup.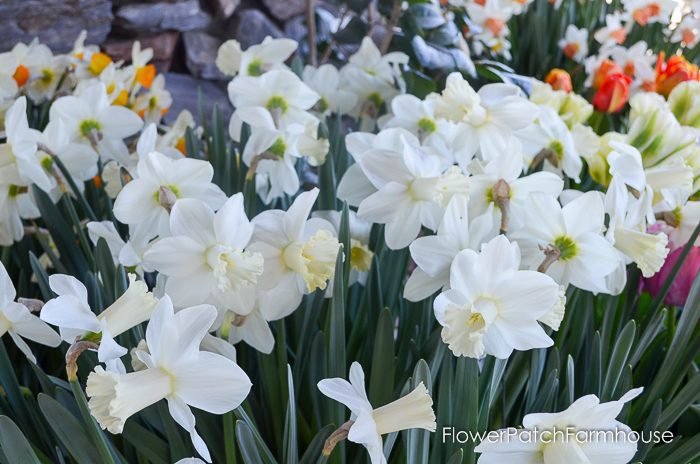 When placed next to the more brightly colored daffs it gives the eye a place to rest.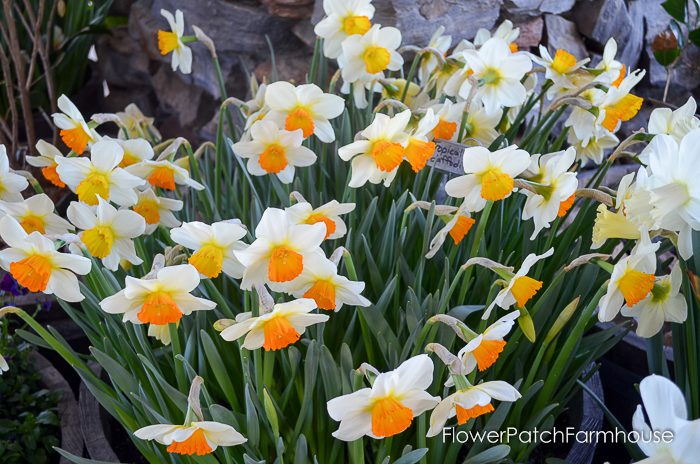 I used to have some pink daffodils in my collection but I don't know what became of them, this selection makes me want to get more.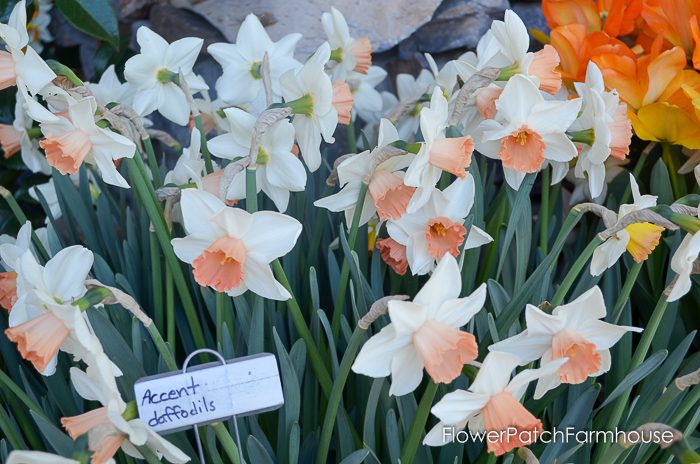 I enjoy that they put name tags in the barrels so if we spot one we really want to try and grow at home you know what to looks for.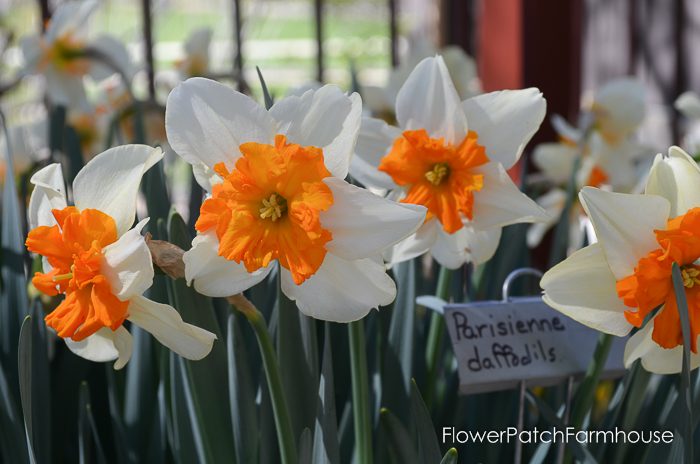 Well, I am running out of time this morning but not out of photos. I have plenty more. I will be sharing them on Instagram and Facebook this week.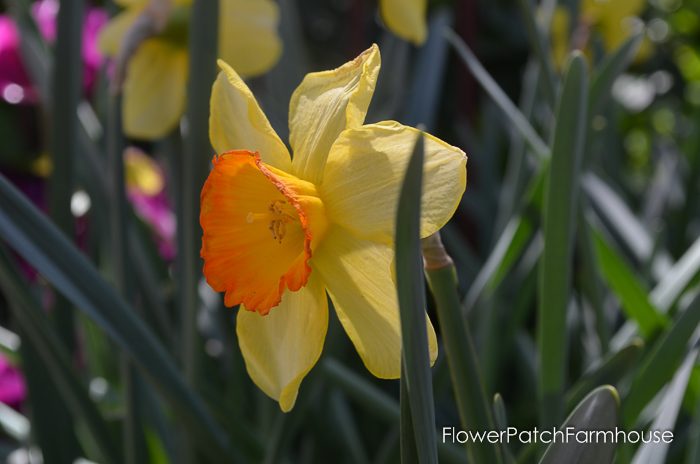 I made sure to take plenty of photos, I would like to try and paint some of these soon.
Until next time….
Happy Spring!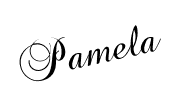 Past Tours of Ironstone
Daffodil Love
Ironstone Late April
Spring at Ironstone