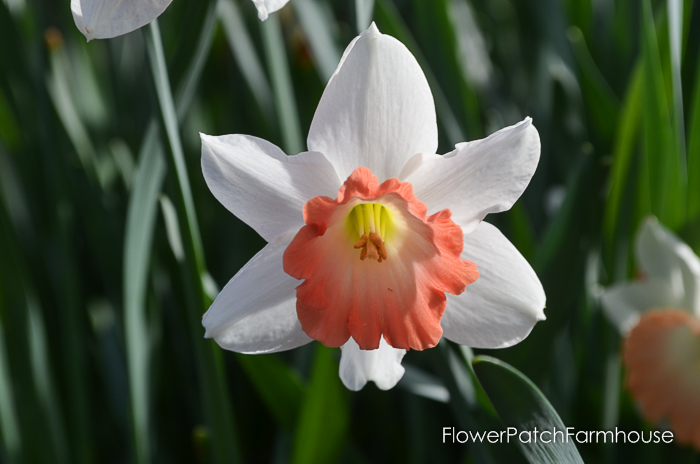 Daffodil Love or A Taste of Spring
We have been enjoying a brief break in winter here in California. Sunshine and warm temps have come to give us a brief taste of Spring.
This is not unusual for mid February.  We typically see 2 weeks of what I call False Spring then we get hit once more with winter weather.
Though the garden around my house is just scruffy dirt still I knew I could take a jaunt 20 minutes down the road and find some flowers blooming.
Ironstone Winery keeps barrels and barrels of bulbs in their greenhouses and they rotate them out to line their walkways and entrance.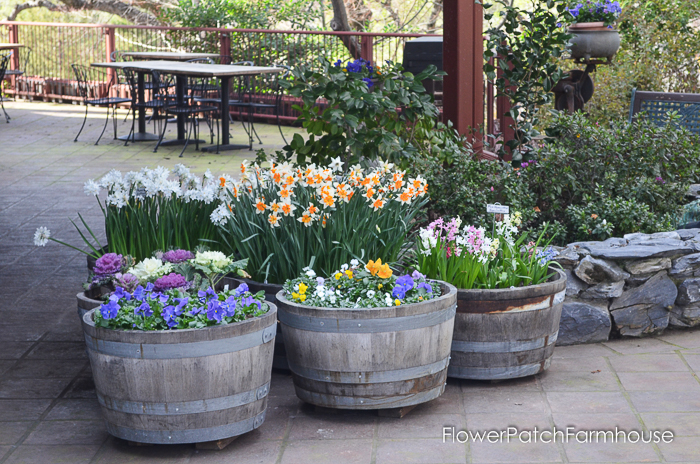 They have other cool weather bloomers filling the barrels too, like pansies and ornamental cabbage.  The Paper Whites you see at the back left of this photo were so fragrant they overshadowed the few Hyacinths that were blooming.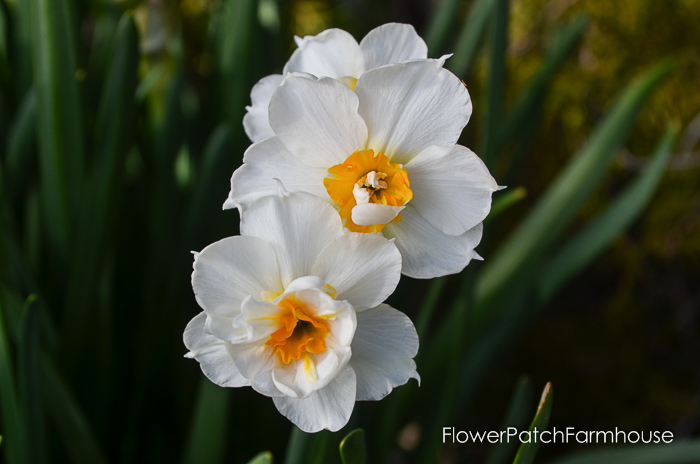 When I hopped out of my truck with camera in hand the temp gauge read 72 degrees.
Sigh….. perfect for moseying along.
It was a quiet day, not many tourists about, in fact I did not really see another soul until I was done.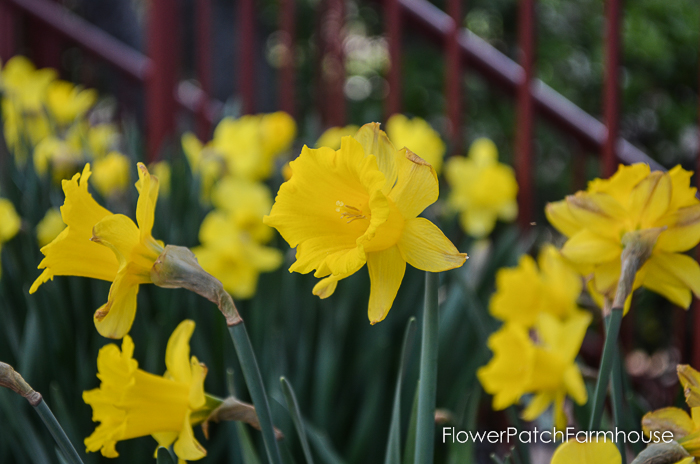 The birds were singing and chattering, you knew they were enjoying the warmth of the day.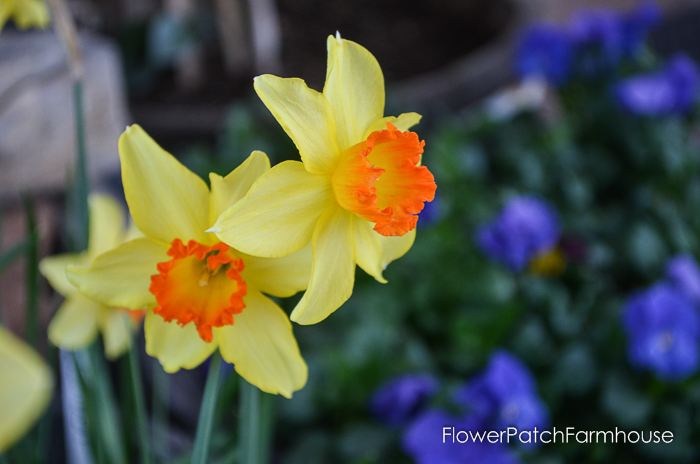 I don't grow many daffodils in my garden as late snows crush them every year.
So I just enjoy coming to Ironstone and take in the varieties they pack into these barrels every year.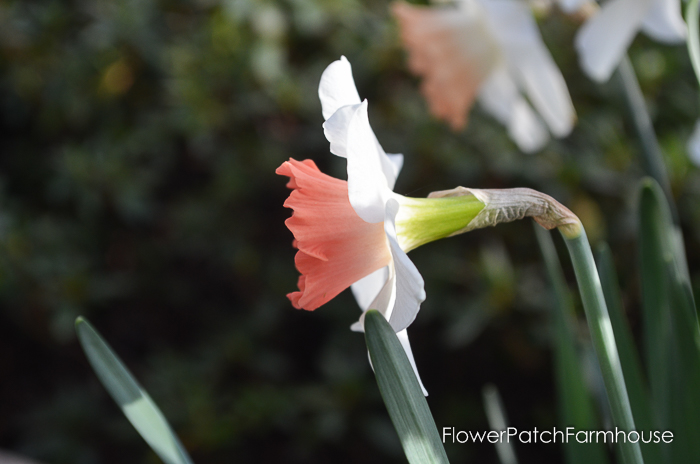 These are not their real showstoppers, those will come out soon.
Then they will bring out the Tulips.
Barrels and barrels of tulips.
Here is a close up of the fragrant Paper Whites.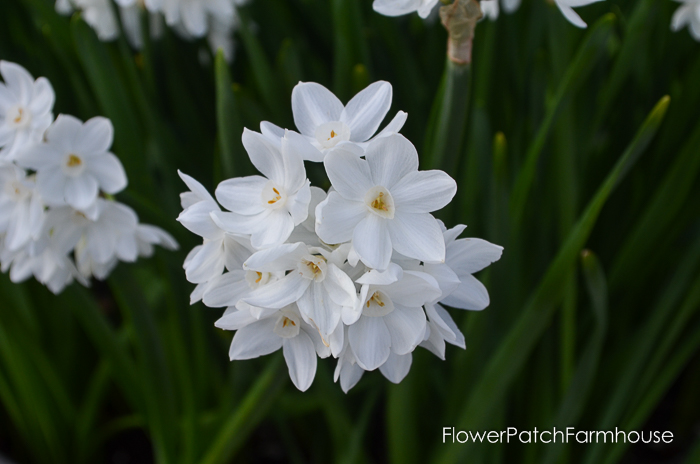 This one is different, such a short cup on it.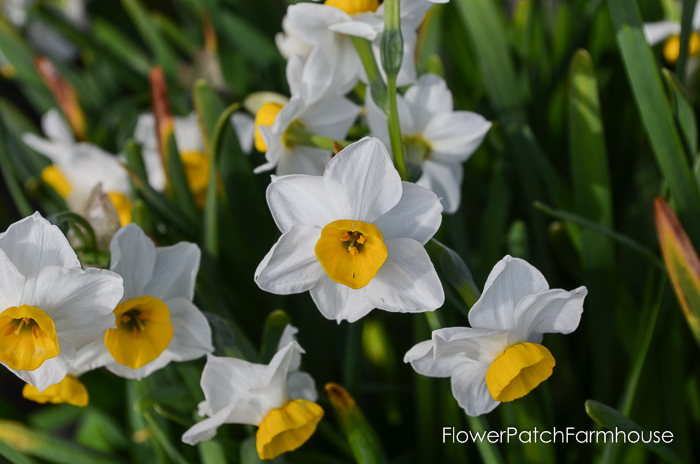 Sometimes I am amazed at so many different color and styles of Daffodils.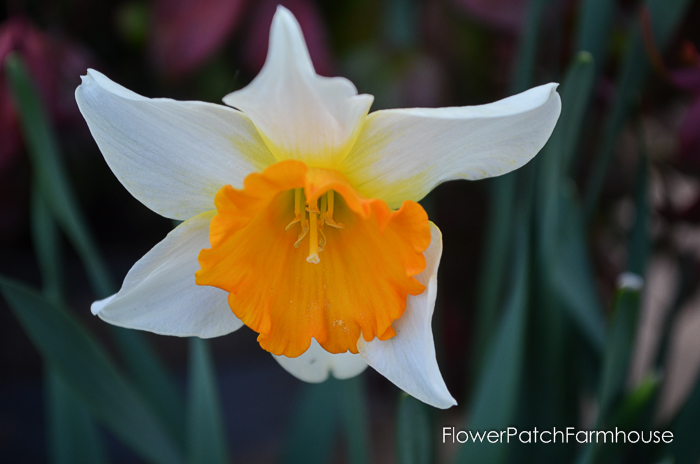 This next one is called Amber Gates.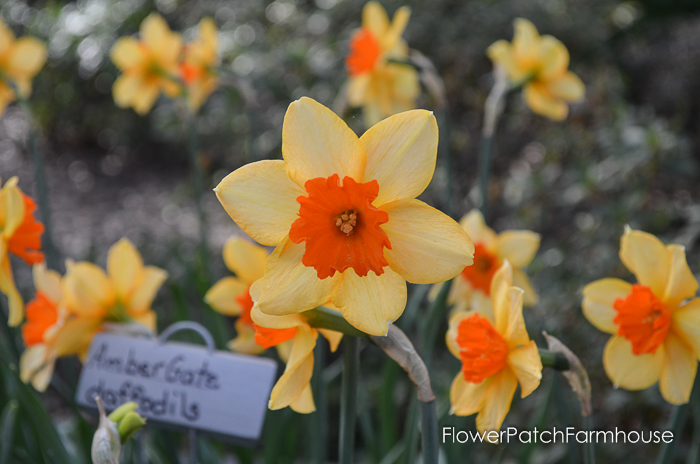 Don't you just love the fluffy doubles.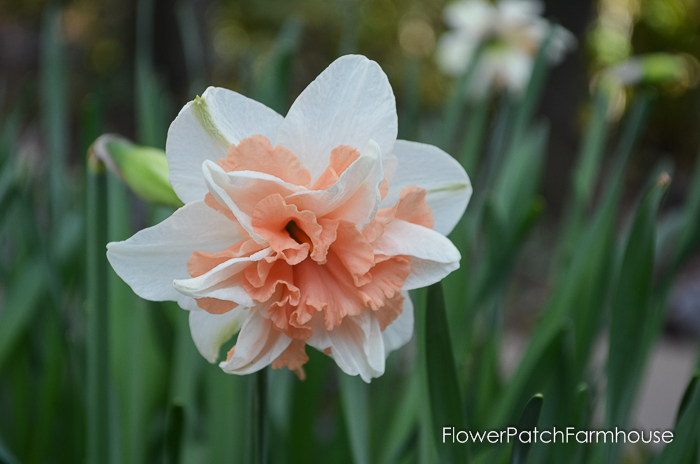 Mr. Kitty kept me company along the way.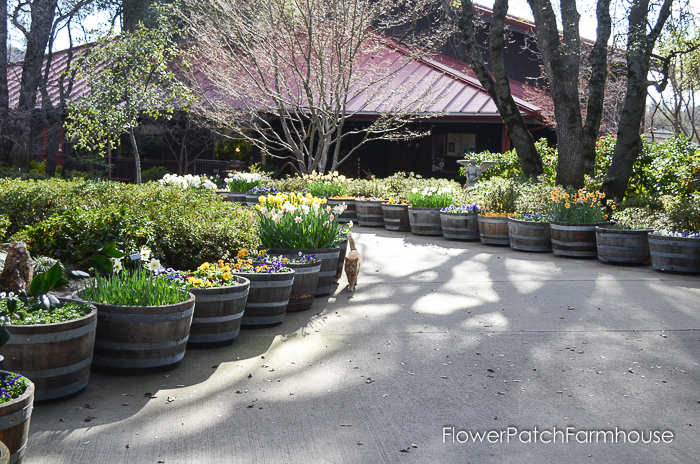 I looked to see if they were selling any of their half barrels but not today.  I need to get some more but have yet to hit it right here.  They offer them by the front doors from time to time and they are less expensive to buy directly from the winery than at garden centers.
Oh well, it gives me a good excuse to make frequent trips by to see what may be newly blooming.
Happy Fake Spring!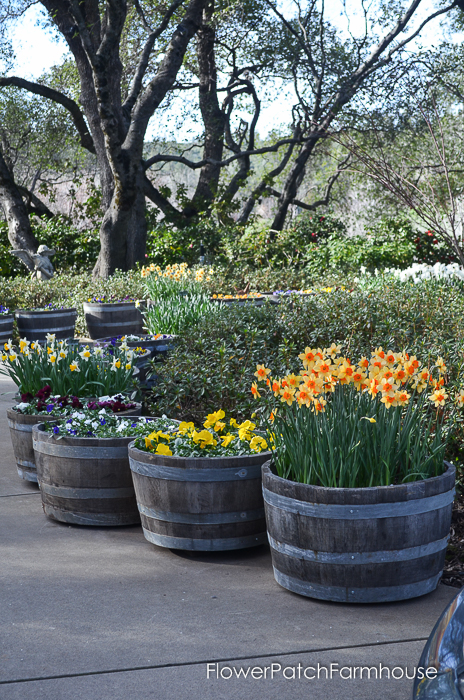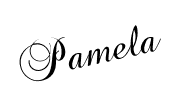 More Ironstone Tours