Update on my Clematis that I pruned incrementally for top to bottom blooms.
Success, I shared how to prune a clematis and still get blooms this year. Click here to see the post.

Remember when I shared how to refurbish a clematis that only blooms at top? If not CLICK HERE it is called Prune Clematis for Top to Bottom Bloom. Well now I have an update on my clematis that took a licking and keeps on ticking.
You can see the bare vines at the base.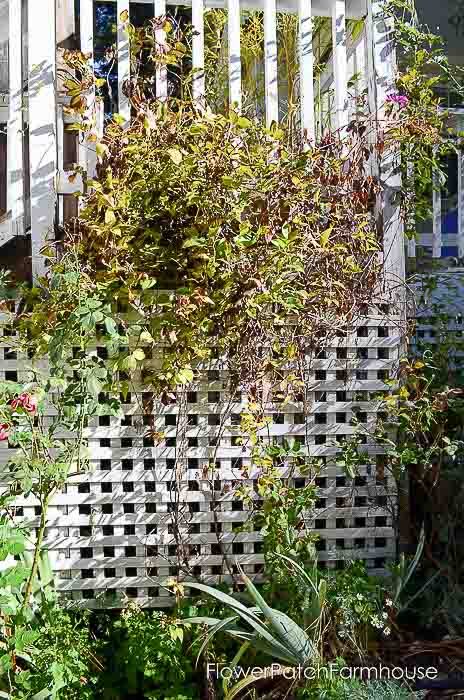 I hard pruned it last Fall and now that the weather is warming up I went to see if my renovation prune forced any buds lower on the vines.
Sure enough, we have buds.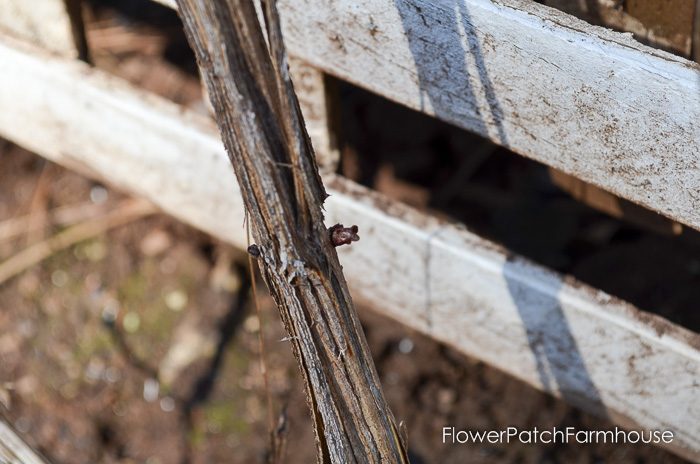 Some are rather tiny at the moment but they are spaced about 4 inches apart all along the lower vine.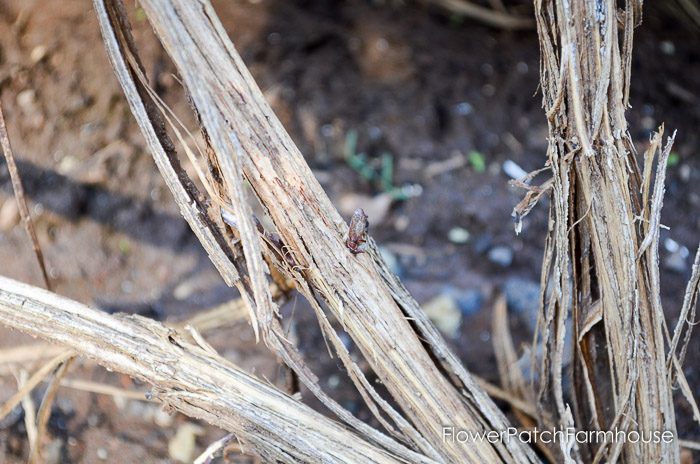 And one that is a little bit further along.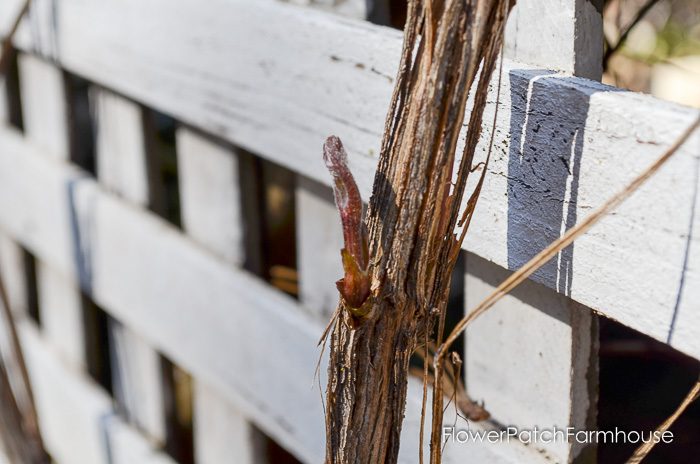 So this summer I should have wonderful purple flowers from the base of this clematis all the way to the top. No bare knees. I will share a photo when it is in its full glory!
I have yet to see any new vines coming up from the ground but it is early days yet.
And good news also on a Clematis I had to dig up last Fall to put in a Rose by my front arbor. I did not know if it would survive my hacking it out of the ground. The root ball fell into two pieces and I thought it was done for. But I live in hope so I potted both sections up in separate pots. Low and behold both are putting out shoots in the greenhouse.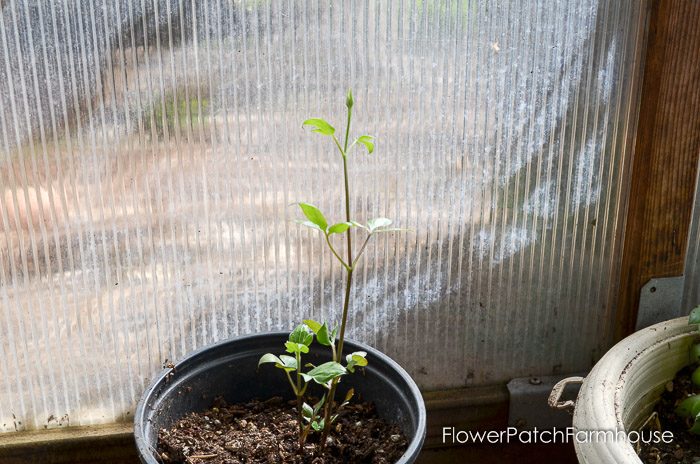 Now to find a new home in the garden for these survivors.
Do you love Clematis too? Here are all my posts on these gorgeous garden climbers.
How to Grow Clematis (the first photo in this post is of the clematis I dug up and are growing in the greenhouse, it is called Bourban)
Prune Clematis for Top to Bottom Blooms
Spring Pruning Clematis
And here is a short little video I made for Facebook, you might enjoy it too.
Happy Gardening!