There are just some days when I need a flower fix. I cruise through my summer photo collection and just enjoy. Want to come along and enjoy a flowery kind of day?
Roses are a particular favorite and the ones I find easy to grow and get to flourish are heirloom roses and David Austin English Roses. They keep my garden full of scented beauty all summer long.
Jubilee Celebration David Austin Rose
During the winter months, I am carefully plotting and planning for Spring and all the wonder it brings. It gets me through the cold and dreary days of winter.
Graham Thomas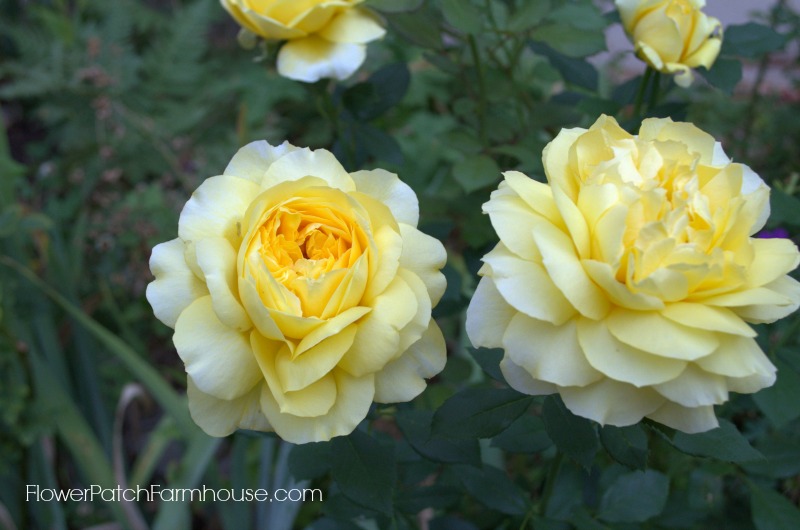 I once read a garden post on planting a Cottage Garden and the man said he would never grow roses as they are too much work. Say what?
how to
Grow Roses in Your Garden
Roses get a bad rap as being too difficult to grow. I share how I grow beautiful roses without all the fuss!
He must've been growing the wrong kind of roses! I find them easier than almost any plant I have grown. They put on a show every year with little or no help from me.
Anne Boelyn David Austin Rose
I keep the worms fed and they, in turn, keep my soil healthy. I use no pesticides and garden organically.
What is so hard about that?
Unknown old rose from my grandparent's house.
The ladybugs take care of the aphids that make an appearance once a year. This hungry gal is eating her fill and cleaning up those aphids. She invited her ladybird friends and they had these sap-sucking aphids wiped out in no time.
I swear I can hear them crunching on the varmints when I get close by.
I find it satisfying that gardening without pesticides and other chemicals makes my garden a haven for the birds and the bees who come to call.
This rose below is called Kirsten Poulson, it is a vintage single rose that is so easy to grow and it thrives in the worst conditions. It blooms its little heart out and is easy to start from cuttings.
There is something so satisfying about cutting a cane, stem, or vine and it becoming another thriving plant.
get free roses
Roses from Cuttings
You can get grow roses from cuttings. Do you love a rose in your Grandma's garden? Take some cuttings and root them!
This year I tried another way to propagate roses called Air Layering and it worked wonderfully! I know I will be using this method again next Summer. Click here to see how easy it is.
Having roses to greet you at every turn in the garden is a delight to the senses and to my mind an absolute necessity for a great Cottage Garden. Don't let anyone tell you that roses are too hard to grow or too fussy. Just find the right roses for your growing conditions and enjoy all they have to offer.
You won't be sorry.
I truly hope you enjoyed a bit of flowery garden goodness.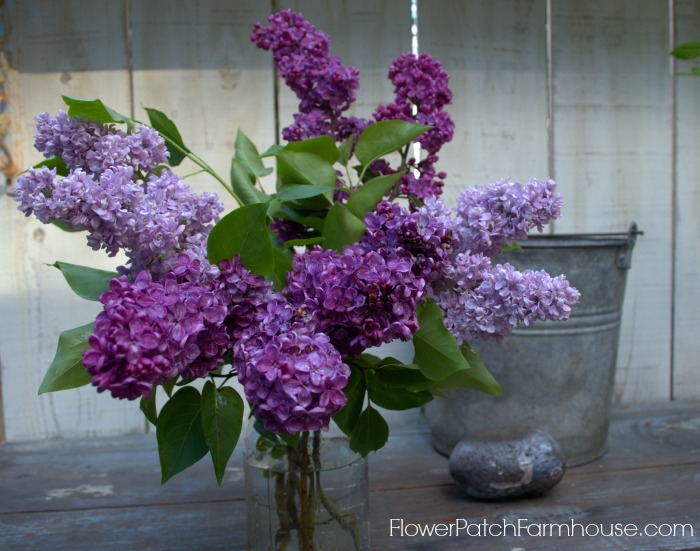 Lilacs are a Spring favorite and we have quite a few around the neighborhood planted back in the 1930's and 40's. They thrive on neglect and perfume the air every Spring. You can grow your own lilacs too!
Growing flowers in the garden is a great way to bring beauty into your life but giving them away can be just as satisfying to your soul.
Growing flowers for cutting is a fantastic way to share. There are so many flowers that do great as fresh-picked bouquets. Giving them to friends, family, or those that need a bit of a pick-me-up is a wonderful way to show you care.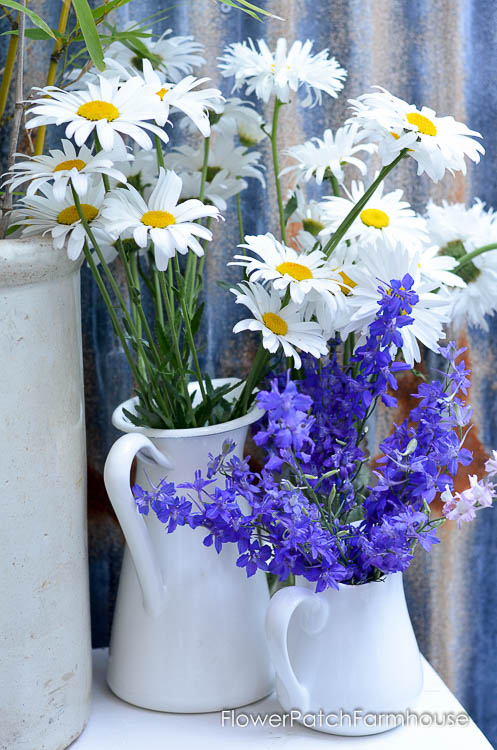 Garden Beauty on a Budget
My very first garden I started on the tightest of budgets. Newly married and starting life in a new town was hard enough. But barely weeks after the wedding, my husband broke his leg.
He was off work for a full 8 weeks. To say that any extra thing was out of our already tight budget is an understatement. Spending money on plants was not even possible.
So I started with a few packets of seeds and some cuttings given to me by my grandmother or other seasoned gardening friends.
With a few helpful tips from them all, I was able to start tons of things that winter. Yes, I said winter! That was nearly 40 years ago.
Now, Winter sowing has got to be one of my favorite ways of getting masses of plants with a very small outlay of money.
it almost feels like cheating
Easy Winter Sowing
Once I tried winter sowing I was hooked! I have planted everything from Oriental Poppies to Delphiniums this way and succeeded. With a little modification, I have also successfully started tomatoes and basil this way!
Remember, keep your expectations for the garden real and simple. You will enjoy your efforts so much more than if you try to achieve perfection.