Buttermilk Strawberry Shortcakes
Delicious homemade buttermilk strawberry shortcakes brings this favorite summer dessert to a whole new level of delight.
Easy to make and flexible, use it for the base of many fruit desserts, not just strawberries!
Buttermilk Strawberry shortcakes are moist, buttery and delicious.
Topped with strawberries and whipped cream these fluffy little pillows of flavor will be a new family favorite for this summer dessert treat. (or any time of year)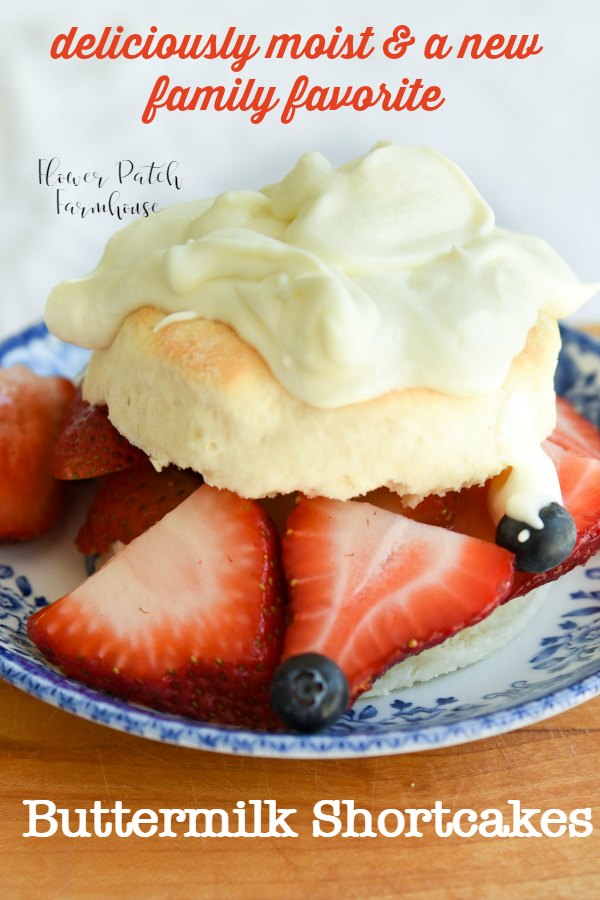 Using buttermilk in this shortcake recipe keeps them moist and adds a bit of flavor to the biscuit-like texture.
They pair with berries of all kinds and the addition of real whipped cream makes this simple dessert seem decadent.
Most people have the majority of the ingredients in their pantry so you can whip this up when you need to come up with a quick dessert in a pinch.
The secret to keeping the shortcakes from getting tough is to lightly knead the dough and patting it out, not rolling it.
After combining all the ingredients in a bowl until it just comes together, pour it out onto a well-floured surface.
Notice how it is still a bit sticky…just fold it over itself with floured hands and gently work in a bit more flour from the surface beneath.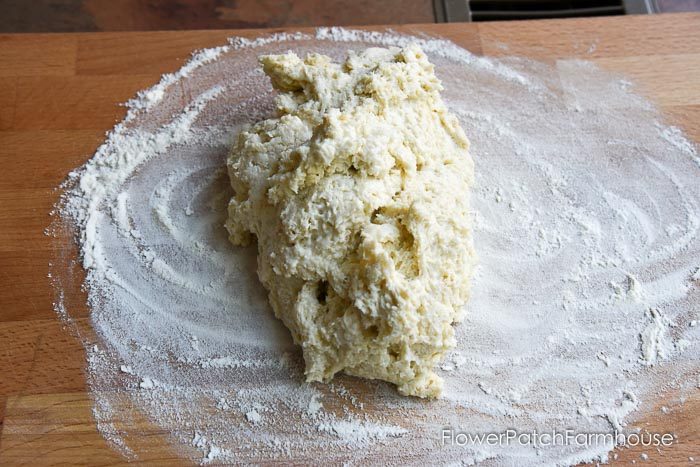 Then pat it out to about 1/2 inch thick, don't use a rolling pin, there is no need. This dough easily pats out with just your hands.
I use the same soup can as my cutter as I do in my Homemade Biscuit recipe (it is worth saving too, they are fantastic, it washes easily enough in the dishwasher)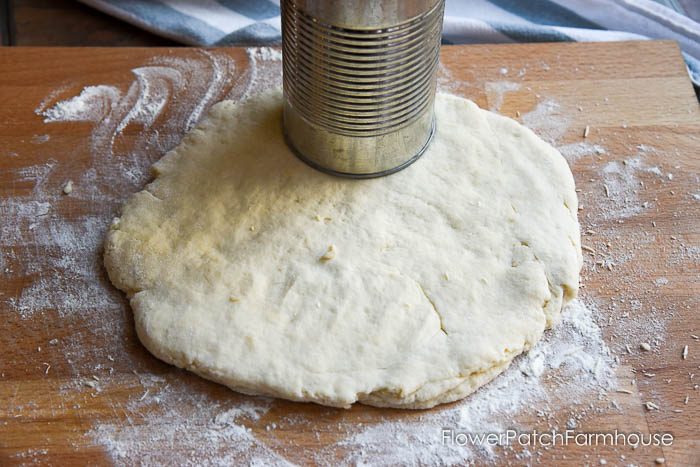 Cut out as many shortcakes as you can get from this first round, then gently fold up the leftovers and re-pat out to cut more.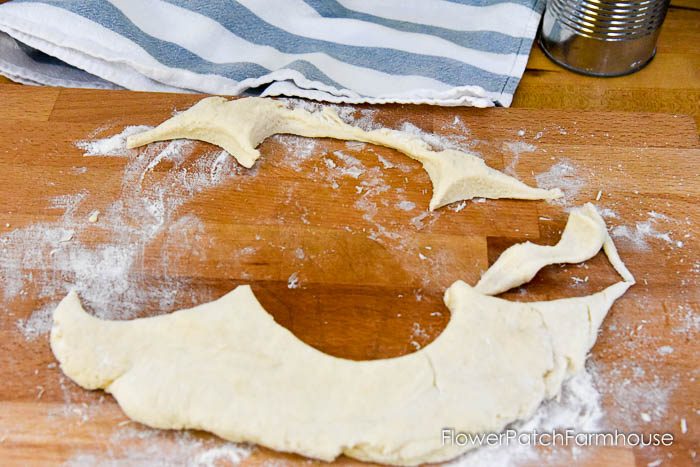 Place them on a cookie sheet that is lined with parchment paper.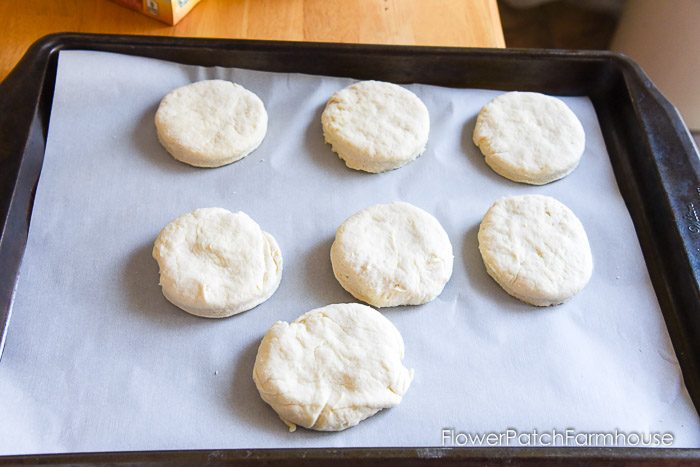 They come out of the oven golden, flaky, and ready to split open. Love when that happens.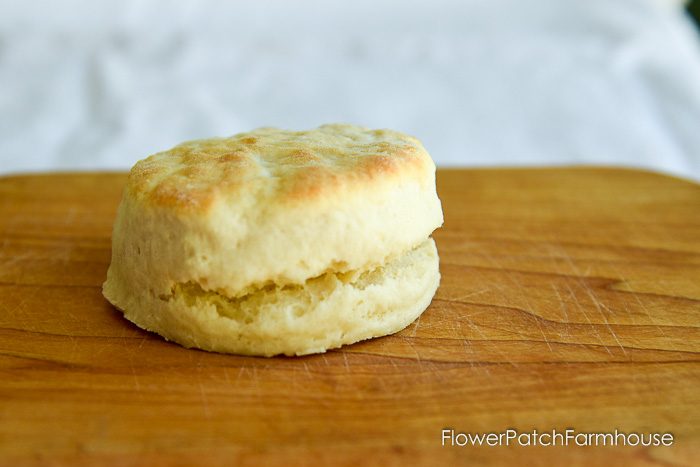 I wedge a fork into the natural split and get it ready for berries! (not all of the shortcakes split so perfectly but they are still easy to fork split in two)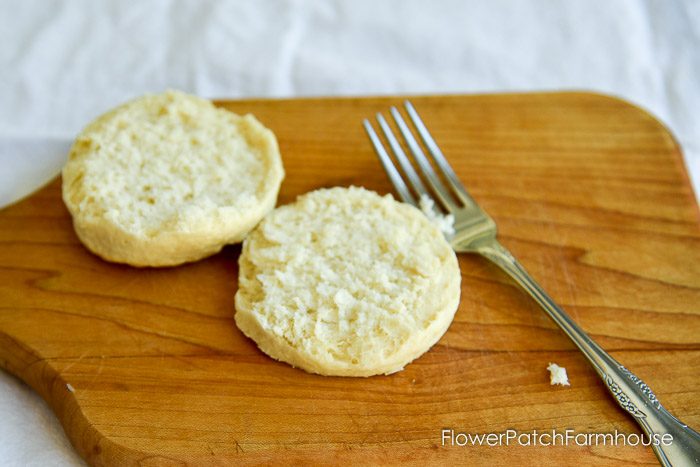 Now add your favorite berries, mine happen to be strawberries and for a bit of contrast, I included some blueberries here.
If your berries need a bit of added sweetness, toss the washed and sliced berries with a teaspoon or two of sugar and let them rest.
The sugar will melt and create a lovely glaze that adds to the flavor as it seeps into the shortcake.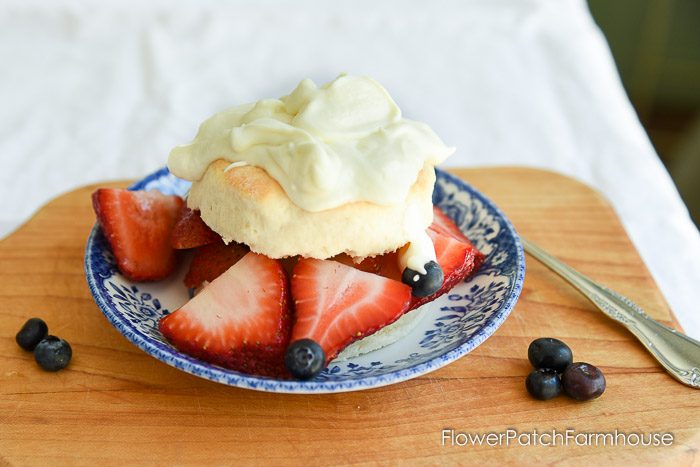 Top with fresh whipped cream (I prefer the real thing) and serve.
And yes, this tastes as good as it looks!
Yield: 7
Buttermilk Strawberry Shortcakes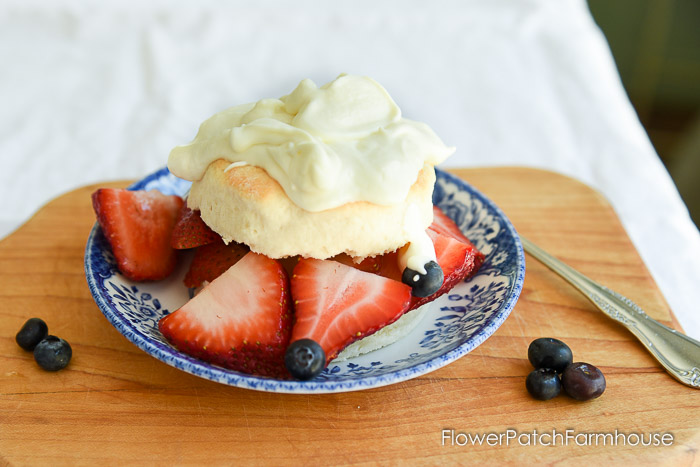 Easy yet delicious, these buttermilk shortcakes will delight the entire family. Using buttermilk makes them moister and have that added flavor.
Ingredients
1/3 cup butter
2 cups all purpose flour
2 tbsp sugar
2 tsp baking powder
1/4 tsp baking soda
3/4 tsp salt
1 cup buttermilk
Instructions
Preheat oven to 450 degrees.
Cut butter into flour, sugar, baking powder, baking soda and salt until it resembles fine crumbs. Stir in buttermilk just until blended. Dump dough out of bowl onto a floured surface. Knead about 5 times. Pat out to 1/2 inch thickness and cut with a cutter about 3 inches in diameter. Place about an inch apart on a parchment paper lined cookie sheet.
Bake until golden brown, 10 to 12 minutes. Split with fork fill with strawberries and top with whipped cream.
Nutrition Information:
Yield:
7
Serving Size:
1 grams
Amount Per Serving:
Unsaturated Fat:

0g