How to clean Windows faster and easier!
Window Cleaning Tips from a Pro: Clean windows faster. As a retired house cleaner I have tried many methods of cleaning windows. This is by far the fastest and easiest I have personally used.
How to clean windows faster and easier! I have seen a few window cleaning posts online but none of them supply one vital tip that made my window cleaning efforts most efficient.
Now I am a full time blogger but when I cleaned professionally this window cleaning technique was a game changer for me. We were paid by the unit (per house not by hour) so speeding things up while maintaining quality was key.
This trick was taught to me by someone who ran a window cleaning service, and they charged by the window so I know they found it to be effective as well.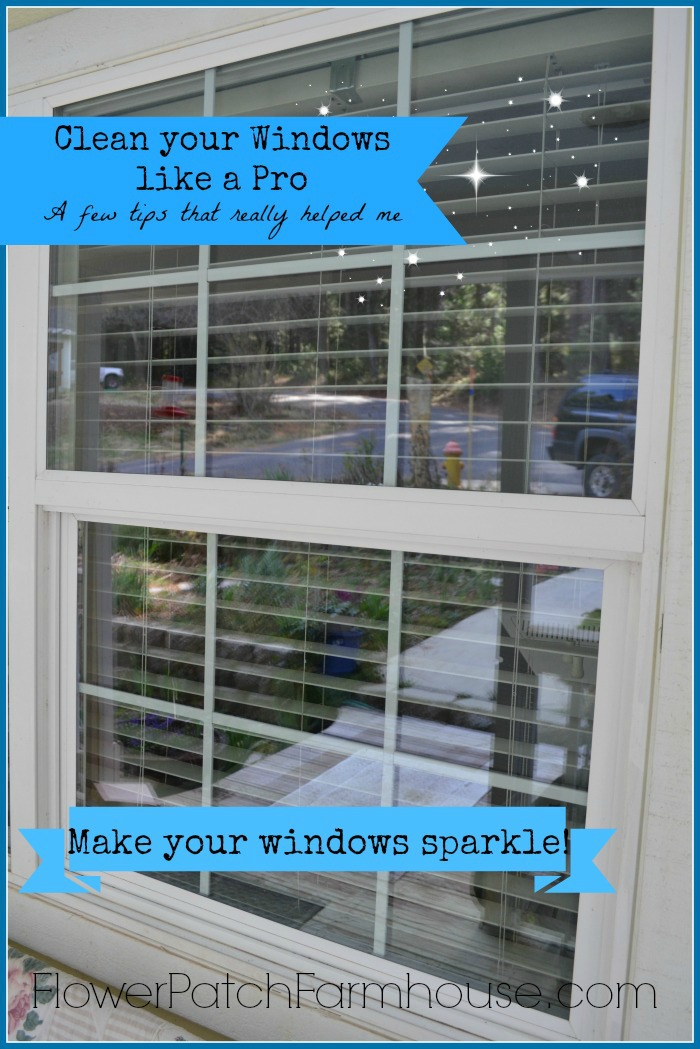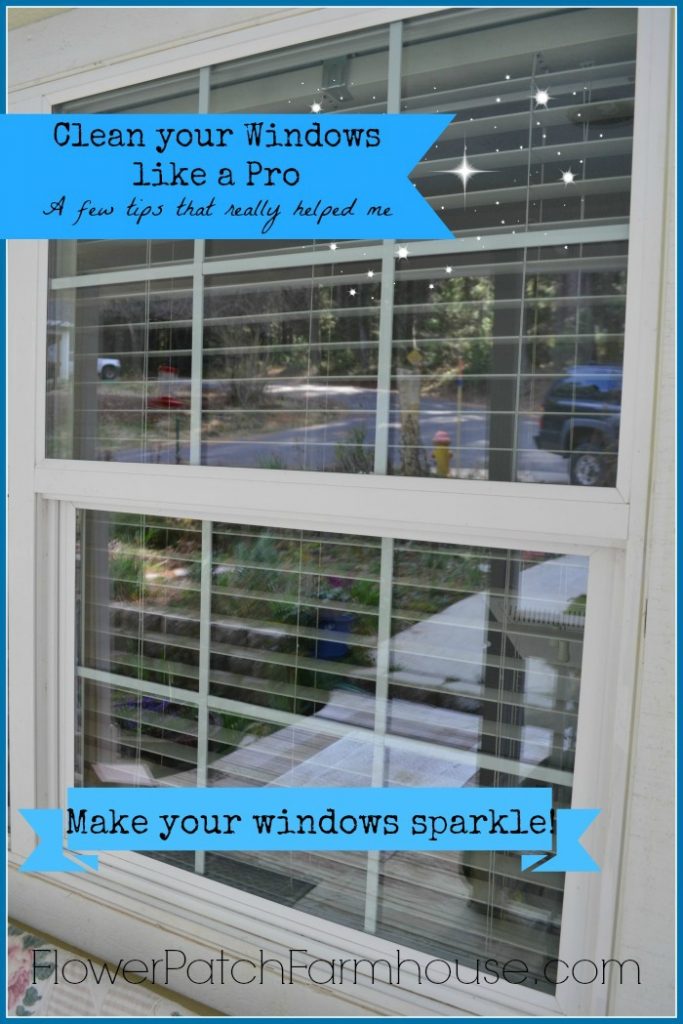 This post contains affiliate links. If you make a purchase after clicking a link I may make a small commission at no cost to you.
Supplies
2 gallon bucket (or container of choice)
Warm water with a couple drops dish washing liquid added (my favorite is Lemon Fresh Joy, not concentrate. The purpose of the dish soap is to break the surface of the dirt and grease molecule so the water can wash it away. A tiny bit of soap is sufficient to do the job, if you use more and it leaves a residue. More soap is not better at cleaning)
I also have used Dawn but since it is a concentrate use just one drop! Do not use any soap with moisturizers in it.
Clean absorbent towels, I prefer cotton flour sack (not rinsed with fabric softener)
A good squeegee
Homemade all-purpose cleaner (recipe below)
Homemade All Purpose Window Cleaner

Mix in a one-gallon plastic jug (I use a re-purpose milk jug or water jug)
1 Gallon distilled water (distilled has all the minerals removed making for a streak free finish) you won't use the entire gallon as the other ingredients mixed in brings it up to more than a gallon
2 cups rubbing alcohol (90%, not the 50%, if you use the 50% then use 4 cups)
1/4 ammonia (some prefer to use vinegar in place of the ammonia but I personally did not find it as effective)
2 tsp dish washing liquid (be sure to add the dish soap last)
Pour half the distilled water into the clean jug. Add all the other ingredients to the jug except dish detergent.
Next finish filling the jug with the distilled water then add the dish detergent. You could add the dish detergent with the other ingredients but sometimes that makes it suds up, adding it after the water prevents that.
I like the shine I get after using my spray mixture and the added grime-busting ability but it is not absolutely necessary, you can just scrub down the window with the dawn solution that is in your bucket if you wish.
Get Started on how to Clean windows faster
Liberally spray the dirty window with the homemade all-purpose cleaner. The alcohol and ammonia really help cut the grime.
Scrub
Using your window scrubber or a glass-safe scrubby sponge, dip it in your bucket of warm water and scrub it down. If it has been a long time since your windows have been cleaned this may take a bit of scrubbing.
Just FYI In the photo I am using the wrong type sponge, use only the blue ones for glass. When I photographed this I made sure not to use the green scrubby side of this sponge, that could scratch the glass.
I actually now prefer the professional window scrubber that is listed in the Amazon link. It does a wonderful job and has an extension that makes higher windows easier to clean.
My TRICK that makes window cleaning go Faster (important part)
Use one of your clean dry towels, put it over your finger and rub it along the top and side edges of the window. This creates a dry clean edge for the squeegee to work from.
Squeegee the windows
Start your squeegee on either side with the top and one edge in the dry areas create by your towel-covered finger. Wipe the squeegee with a dry towel between some of the swipes. The dry edge creates the perfect surface to get a good start and you don't have to be up against the window edge and causing missed spots.
There is little to no cleaning up leftover drips from the squeegee when you use this method making it much faster. Once you are done squeegeeing the window is sparkling clean with no streaks!
No Squeegee?
If you don't have a squeegee you can just spray with the cleaner and wipe dry with paper towels or a microfiber cloth. That days take more time and effort but it gets the job done.
Happy Cleaning!