Be the Reason Someone Smiles Today
Happy Monday! It is a fresh new week and it is jam packed but we need to start it off on a good note….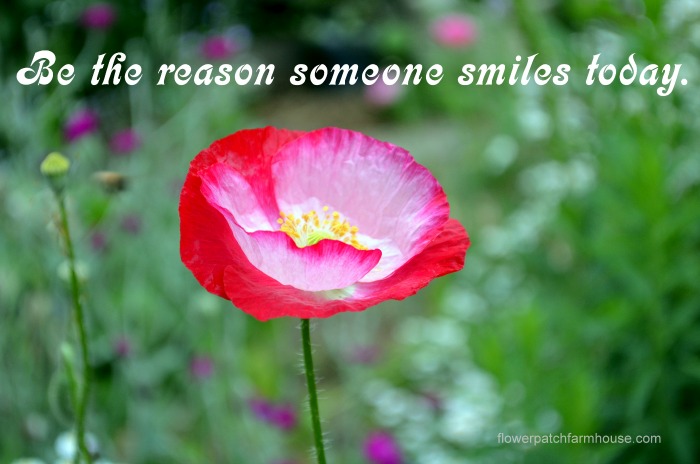 I am buried in work this week, custom orders for signs have been brisk and I have a lot of cleaning jobs to get done. That is not unexpected being a holiday week and I am not complaining.
I loved my poppies this past Spring and Summer, their papery petals were so vibrant and yet so delicate. They had reseeded themselves generously thru the garden and brought such a bright splash of color. I think I need to do a tutorial on painting poppies. Or maybe there is some other tutorial you would prefer, just leave a comment on what you would like to see and I will try to please.
On another note I have put several of my in stock signs on sale..CLICK HERE to go to the SHOP page and the signs on special have a green dot on them saying SALE. Sorry my site is so lacking in choices but I have sold out on a lot of them already.
If you want to just browse thru a portfolio of my signs thru the years you can CLICK HERE