Monday Quote with Tea Cup and Roses
Train Your Mind To See The Good In Every Situation Monday Quote with Tea Cup and Roses
A new week begins. Just a little Monday Inspiration and eye candy to kick it off on an up note.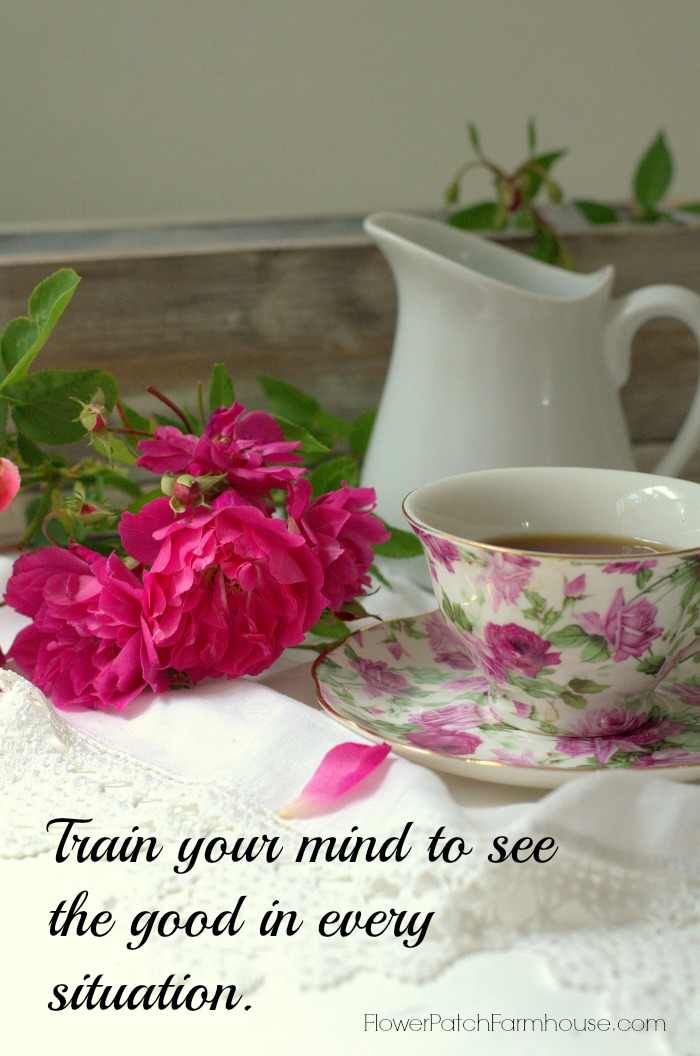 I really wanted to share some of my hand painted clay tags but my photographs did not turn out like I wished. I made the error of putting on the semi gloss varathane to protect the painted violets and it creates a glare in the photos.

The glare obscures the detail. So I shall have to paint another and not put the gloss finish on it before photographing.
I will share all the tags I painted in their own post. I have roses, blue posies and some sunflower ones.
I am working on some with chickens and roosters.
I hope they turn out.
Happy Monday!