Organizing My Garden Cottage Studio 2
Organizing my Garden cottage Studio stage 2
You may not recognize much progress in organizing my garden cottage studio. Let me assure you there has been a lot of progress.
Last week it looked pretty bad, click here to see the first post in this short series.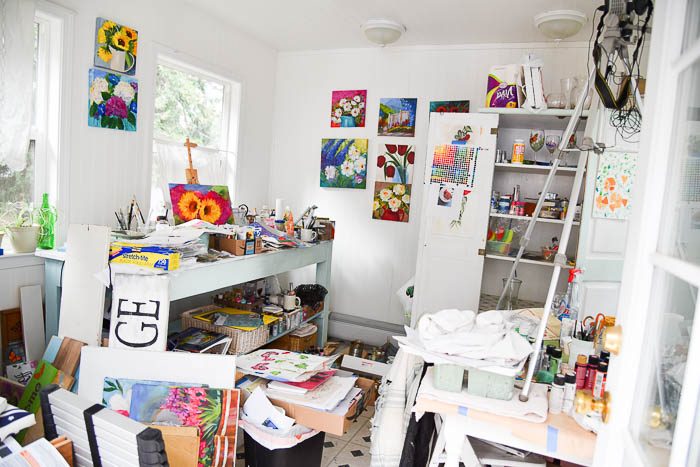 You know many times when you are really de-cluttering it looks worse before it looks better. I have actually removed several sizable boxes of stuff. I am being deliberate. Sometimes it is so overwhelming I just want to toss stuff to the curb.
But I need to give things considerable thought. Will I really need something later on? Where is a logical place to store it so I can access it in little time? I hate wasting time trying to find something I know I have but I can't remember where I placed it.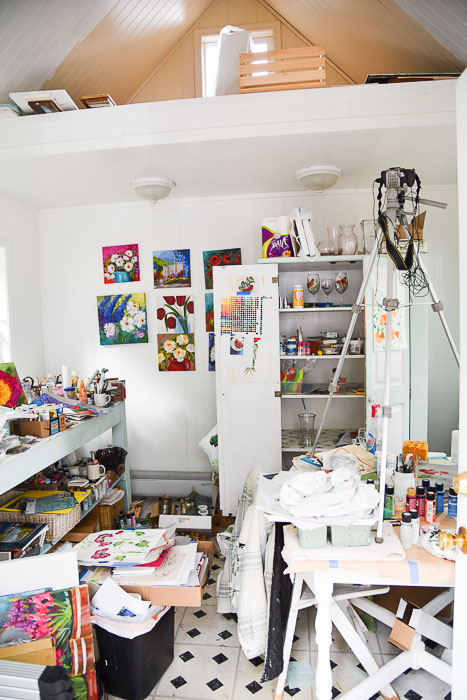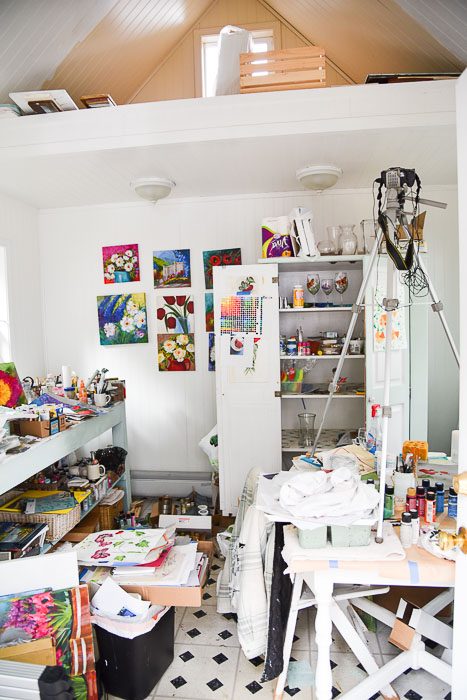 The armoire against the back wall housed tons of stuff but it was a catch all. There was plenty of things in there that I hadn't used in years and I don't visually myself using it in the near future. So out it went.
The armoire is going to be removed as well. It is too bulky for this space.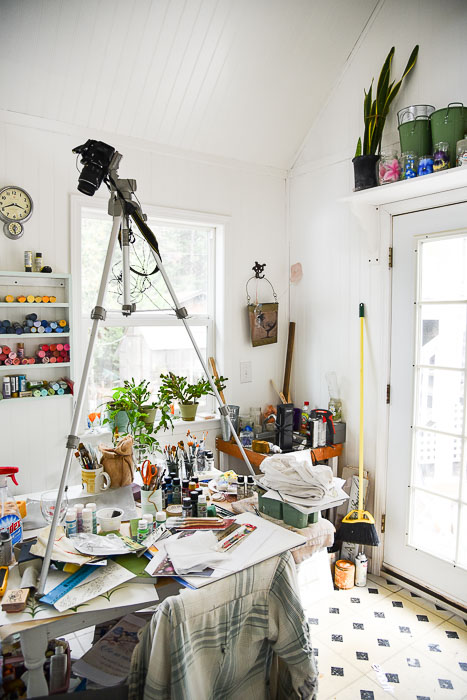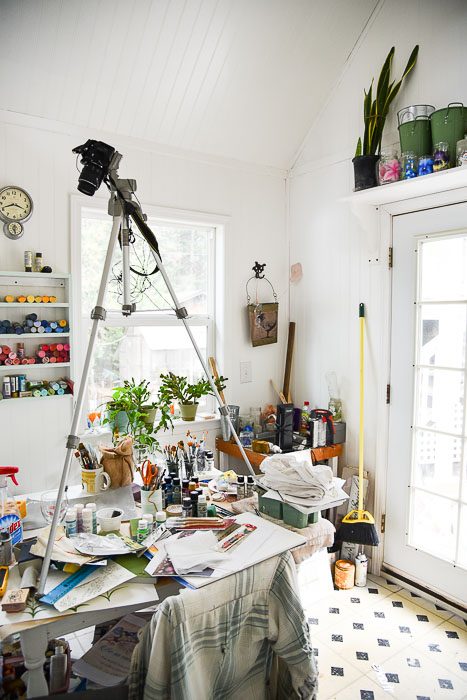 My camera and tripod are up on the table to just get it out of the way for the moment. I had used it earlier this week to video a couple painting tutorials.
That is another reason I am taking longer than you would think it should take to get this space in order. I have to continue working in it while I am cleaning it out.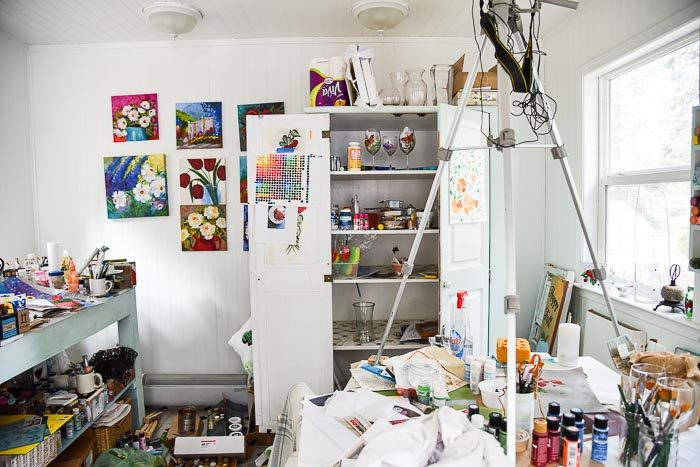 Next Monday there should be a more noticeable difference. I have a plan for storage that keeps all my items in one spot and now it is a matter of moving much of it to that place.
And that is as far as I have gotten organizing my garden cottage studio.
How it your creative space clean up coming?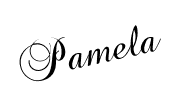 Organizing my Garden Cottage Studio 1
Building my Garden Cottage Studio
Learn to Paint tutorials