Our Favorite Broccoli Salad
This is my most asked for dish when we attend gatherings. It is a flavorful salad full of veggies.
Our Favorite Broccoli Salad is a tasty combination of savory and sweet. The smoky bacon is a wonderful complement to the nutty broccoli and whatever fruit you decide to add.
I have made this recipe a thousand times in many variations.
But this one is really our favorite.
It is filled with all sorts of yummy goodness.
My photos do not do it justice.
It seems my Lightroom has overexposed everything…anyone else have this issue??
This salad is so easy to make and great all year round, not just in summer.
Now that I have tempted you to give it a whirl here is the recipe.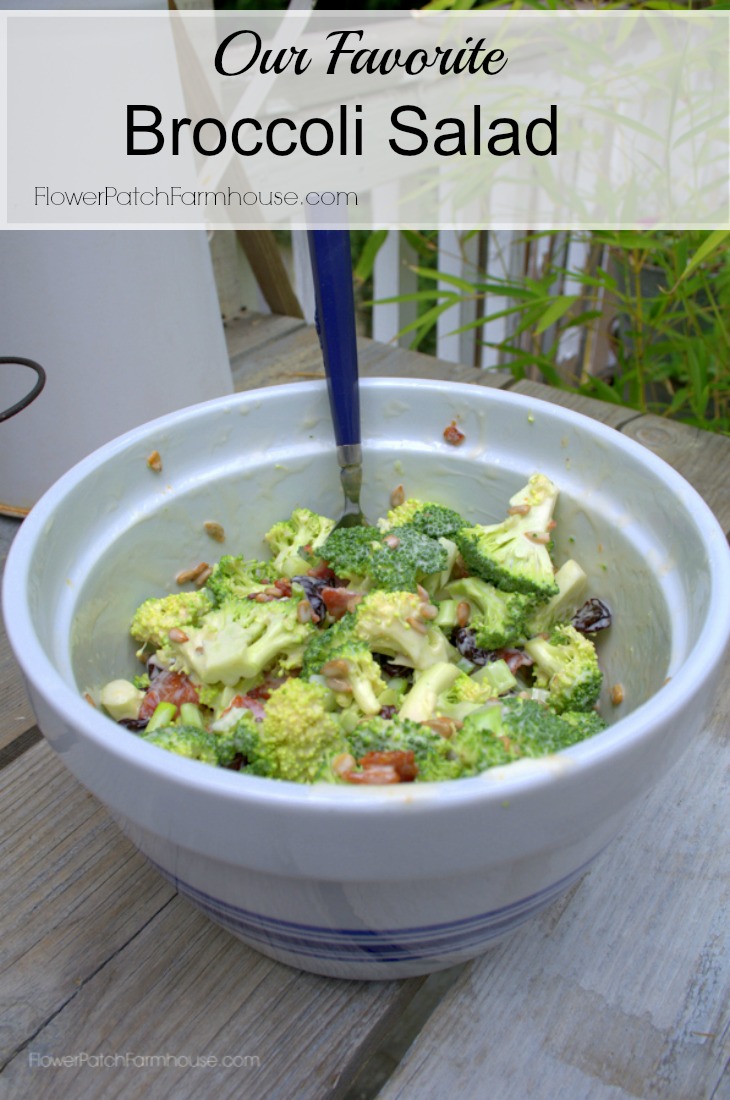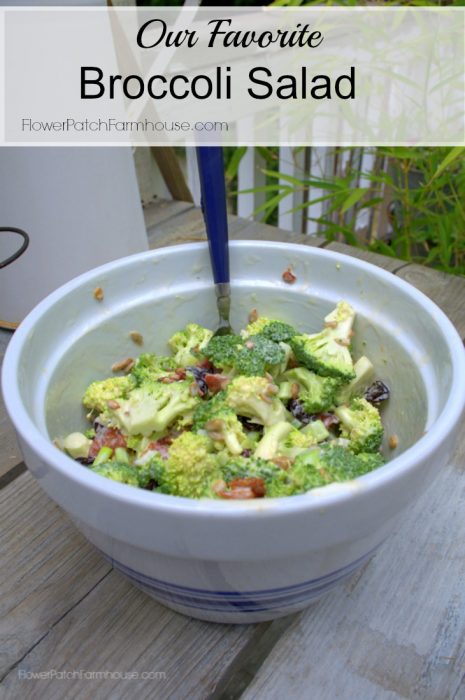 One thing I have found with this recipe is you can swap out ingredients to get a variety of flavors.
Adjust the amounts in the dressing if you like it a bit drier.
It is a very forgiving salad.
Happy Salad Making!
You Might Also Like
Yield: 6 servings
Favorite Broccoli Salad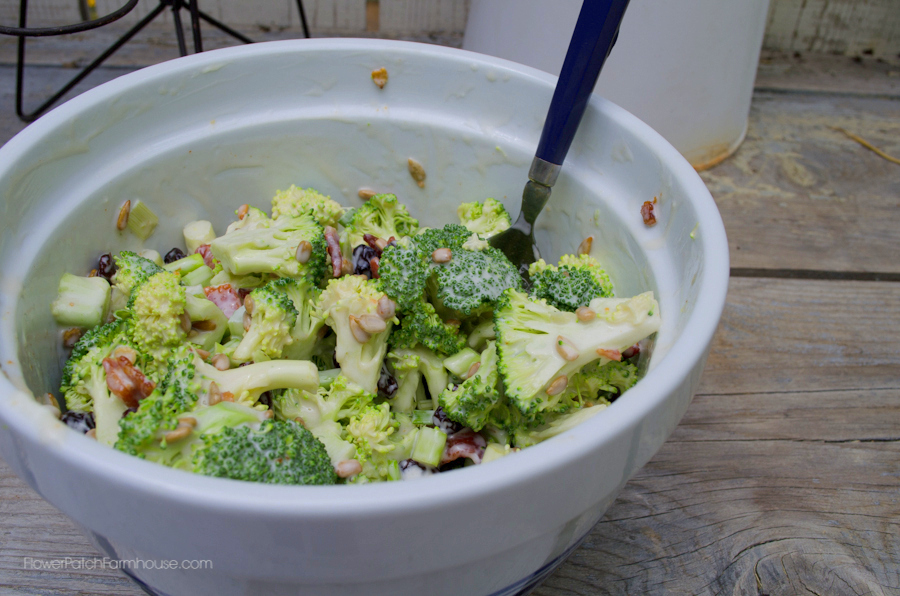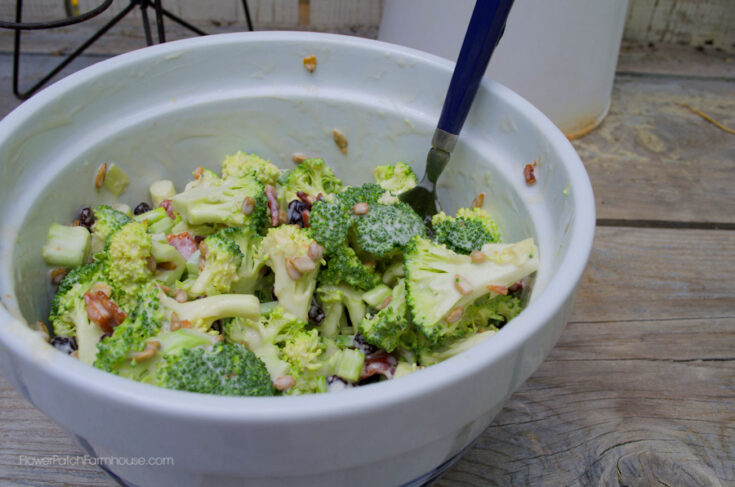 A new take on an old favorite. Broccoli Salad is delicious with it sweet dressing and savory bacon. Ingredients.
Ingredients
6 - 8 cups broccoli florets
3 to 4 green onions diced (you can also use red onion instead but I prefer the green)
1/4 cup to 1/3 cup dried cherries (the Kirkland Brand from Costco are the best)
1/4 cup roasted sunflower seed kernels
5-6 pieces of bacon cooked till very crisp then crumbled
1 stalk of celery diced (optional)
Dressing:
3/4 to 1 cup mayonnaise
1/4 cup red wine vinegar
1/4 cup of sugar
Instructions
Cut broccoli into bite sized pieces, I like the bags of florets from Costco but some still need to be cut smaller. Add all the other veggies and ingredients to a very big bowl. You will need the room to stir the dressing on.

Blend together dressing ingredients, make sure sugar is dissolved.
I use my immersion blender but a whisk will get the job done too.
Pour the blended dressing over all the veggies etc in blow.
Really stir to coat all the broccoli, needs to be stirred as you serve it also.
Cover and pop into the refrigerator for half an hour or more, it develops more flavor if let to sweat.
(It can be eaten immediately also but it does enhance the flavor to set a bit)
Notes
Instead of cherries we have used raisins, dried cranberries, red seedless grapes or mandarin oranges for variety. You can also substitute pecans, walnuts or cashews for the sunflower seed kernels