English Rose additions to my Cottage Garden
David Austins English roses are some of my favorites and they grow extremely well for me in my Cottage Garden. Today I am sharing my English Rose additions.
I love David Austin Roses! Today, I will share my DA English Rose additions to my cottage garden so far this year, I may add more later.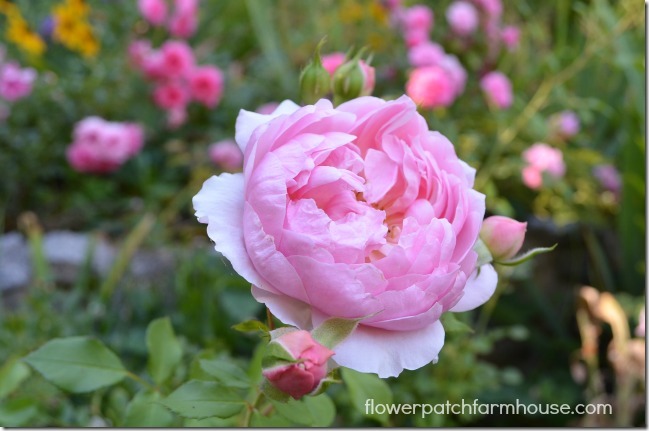 I will group the English Rose additions together and all the other photos of English Roses are from my own garden.
How to Choose
Since there are so many to choose from and I have a tough time narrowing down the list, I am picking a criteria to help.
They need to be great for cutting. (not all hold up after being cut)
They need to be the most robust and disease resistant.
I want frequent or constant blooming through the season.
Exceptional fragrance.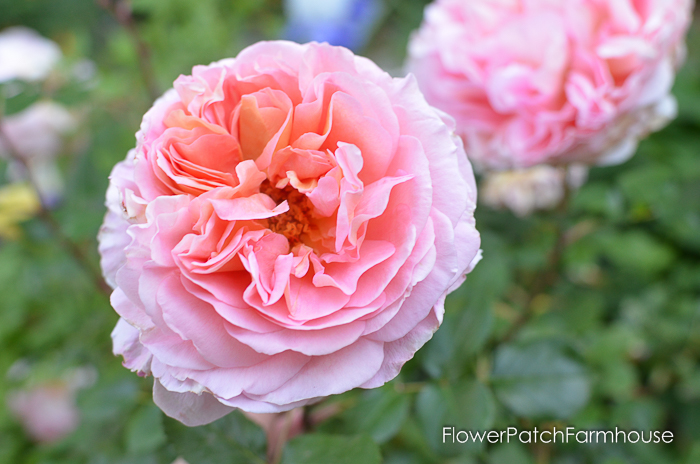 English Rose Additions
One rose I purchased this year I did have before but lost it in a move. I always loved that rose and how it put on a tremendous amount of blooms all Summer long. One rose cane would have an entire bouquet on it.
See all those roses above? Those are all on one cane. I purchased two of these this year and planted them 18 inches apart. The recommended distance for it to grow into a bushy looking plant. Usually they recommend 3 planted triangularly but I am on a budget, I will see how two goes and then add a third if I feel it need filling out.
I have coveted Olivia Austin DAR roses since they first came out and the many rose loving friends I follow on Instagram have been sharing theirs during summers and I had to have her.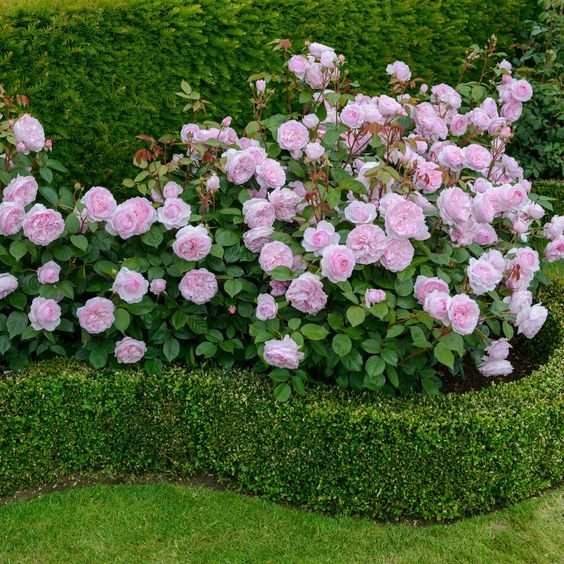 She is a shorter growing rose so perfect in my Secret Garden in an island bed. She won't grow tall enough to block the view of other flowers growing beyond her.
Last but not least is Bascobel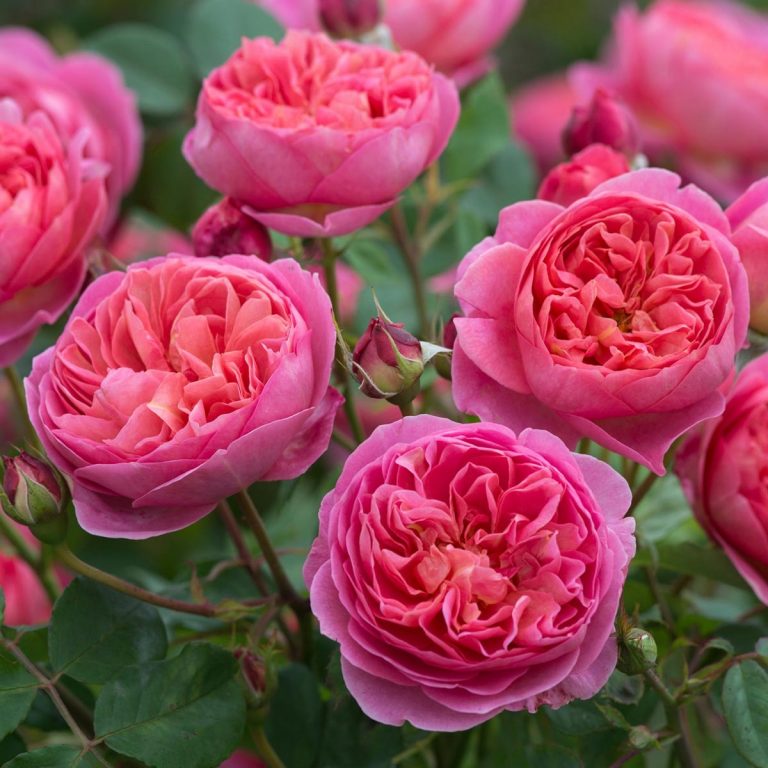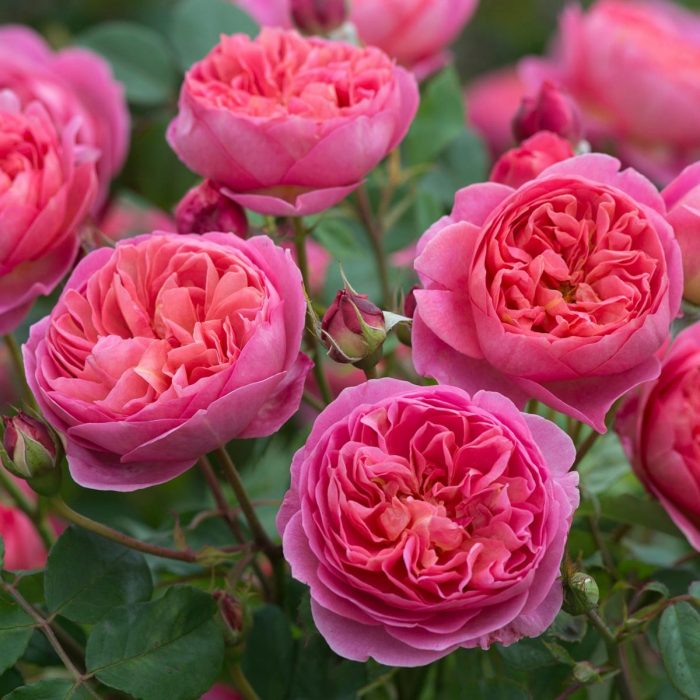 The colors of Bascobel remind me of Raspberry Sherbet and should bring a darker pink to the garden.
I know these new english rose additions to my garden will go wonderfully with the ones I already have which I will share more of now.
DA English Roses I currently Grow
Golden Celebration came as a gift when I purchased some other plants and I am so happy. I don't buy yellow roses usually but I absolutely love this one. The hint of peach in the centers is so gorgeous.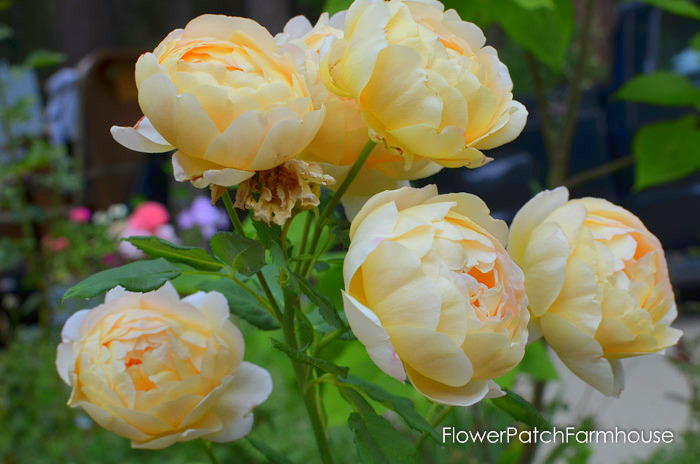 Graham Thomas was my very first David Austin English rose and how I first fell in love with DA roses. This is a very true lemon yellow for me. I know in different climates DA roses can bloom in colors a bit differently. Even mine can change depending on how hot or cool it is at the time.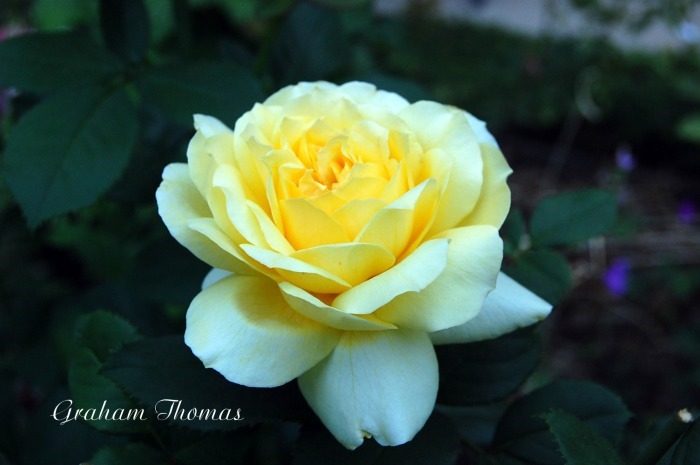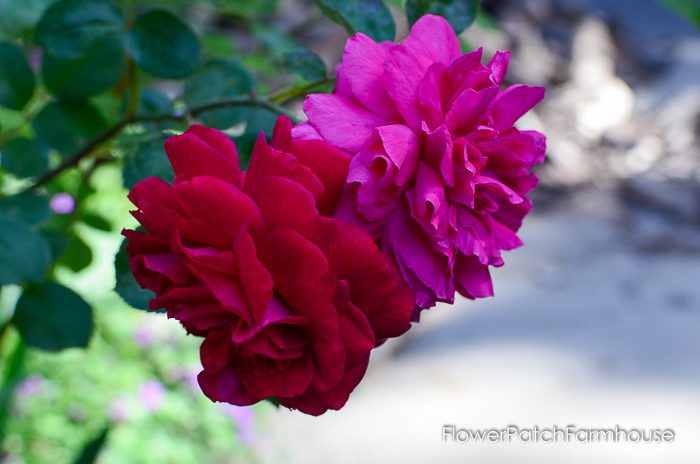 Tess D'Ubervilles is one of my very toughest of DA roses. It takes a licking and keeps on ticking. At one time it covered my front arbor.
Now imagine the arbor covered on both sides with the red roses. That is how it looked. I have since moved both of the Tess roses to other locations in my garden but you can tell it did love it here.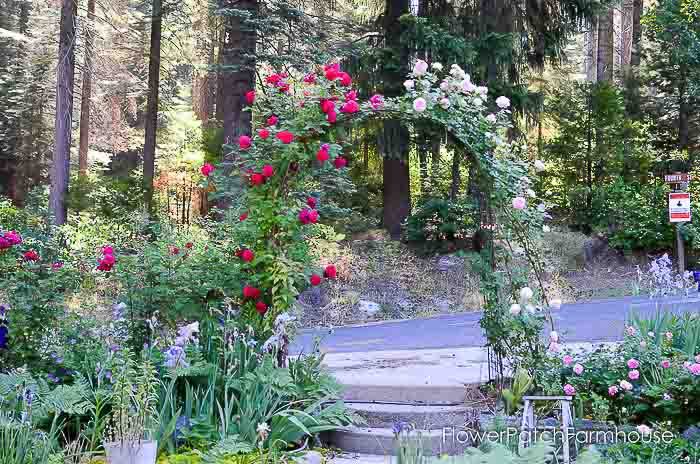 It now covers one of my DIY obelisks beside my Flower Patch Cottage studio.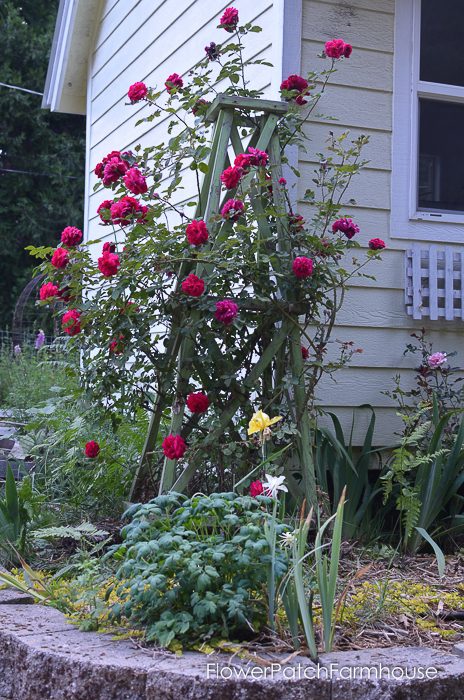 This next rose I created a hedge in my Secret Garden with, along the back fence. These are Hyde Hall and they easily grow 6 feet tall here and are covered non-stop through the summer with these wonderfully fragrant roses.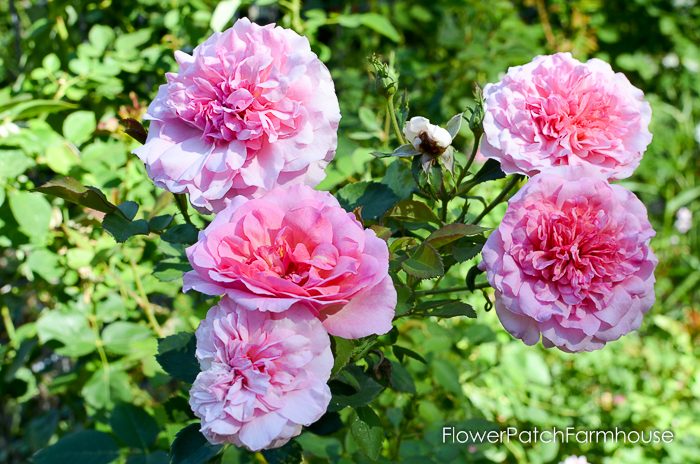 There are many more but I shall let your eyes rest. I will be sharing them along the way as they bloom this summer and I will let you know how my new English rose additions perform for me.
What new plants have you added to your garden this year?
Happy Gardening!