DIY Greenhouses I found on Hometalk
DIY Greenhouses on Hometalk.
I have loved gardening since I can't remember when.
A greenhouse is a great help to all us gardeners and a DIY greenhouse is very doable.
You don't need to invest a lot of $$$ to enjoy the benefits.
With the help of Hometalk sharers I created a clipboard of DIY greenhouses.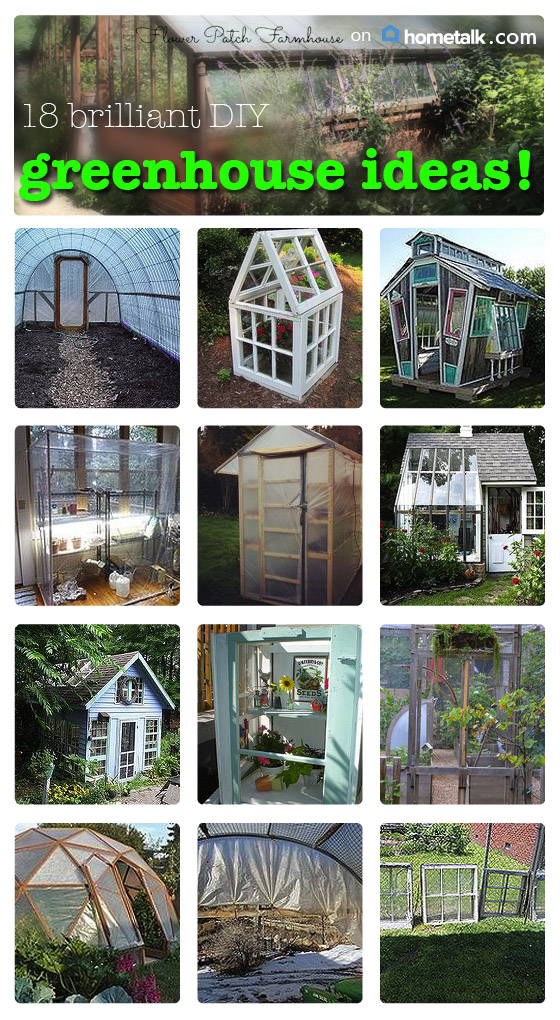 I found 18 different greenhouses built from reclaimed or inexpensive materials.
There is a range of sizes and designs.
I have a pricier kit greenhouse and I do love it but the spot it is sitting gets no sun in the winter, at all.
But I still utilize it as best I can.

I start seeds and cuttings for new plants.
It is always a thrill for me to see new growth and life from a tiny seed or a slip from another plant.

This summer I wanted to be able to extend my garden season into much later in the year and even try to grow greens and cool weather crops into the winter.
So I came up with this idea.

With this one I can cover it with the clear plastic come cooler temps but in the summer when I want my garden plants to get the full rays of the sun I can just remove the cover.
I can build up raised beds if I feel the need or not.
And I hope that next Spring I can get a jump start on all my veggies!
I will be sure to report back on any progress or failures of this experimental hoop/greenhouse.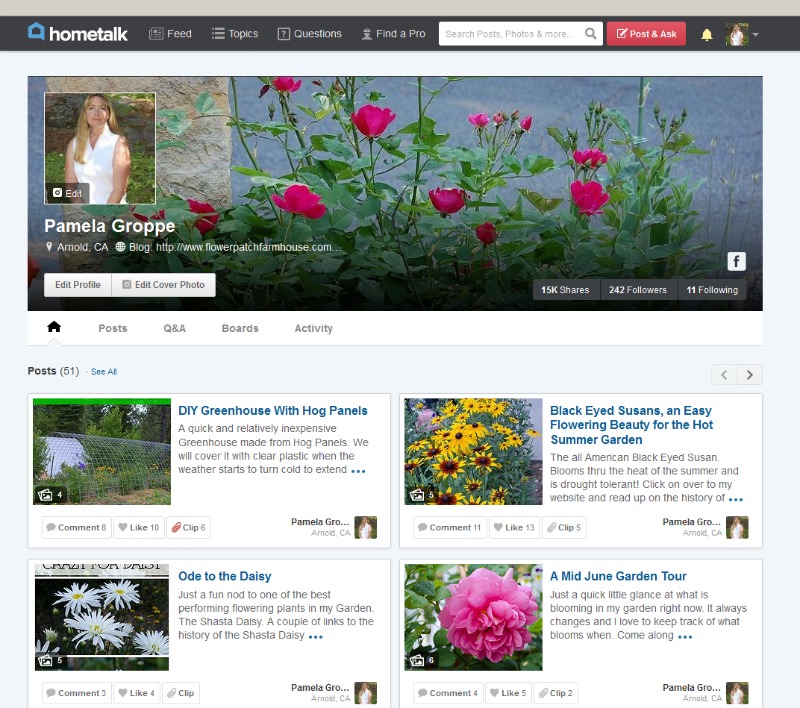 For plenty of garden and other inspiration feel free to follow me on Hometalk.
Until next time..