Today I am sharing a list of items I used this past year that really have made my life either easier or better in some way. You may find them helpful too!
Everyone's lives are hectic and having a list of items that others have found helpful and why goes along way in helping to ease that craziness.  This list has no rhyme or reason, it is just items I have been using that make my life easier.

If you don't want to read why I love these products just check out my Amazon shopping source here to go directly to the products I talk about. Home & Office Products I Use and Love, My Art Store, or My Garden Store.
Do You Compost?
This past summer I was contacted by a company to try their product and I did.  It is a counter top compost pail that is cute and odor free.  I have been using it for months now and I have to say I love it, it works just like they claim.  It sure beats the plastic tub I was using before. It is called Cooler Kitchen Compost Bin and it looks very nice on my counter next to our coffee pot.
Clothes Dryer More Efficient
Our clothes dryer has never worked efficiently from day one.  It takes way too long to get clothes dry. I read many home and DIY bloggers raving about wool dryer balls cutting the drying time by 25%.  Not only cut drying time but soften and lessen wrinkling.  I took it all in with a grain of salt but gave them a try.  I LOVE them. They do exactly what everyone raves about.  If you want soft clothes and cut your drying time give these a try, Wool Dryer Balls. 
Scrub a Dub
I see a lot of bloggers as part of a subscription cleaning supplies but I didn't want to be tied to anything so I looked for the products they offered separately.  Sure enough Amazon had the one thing I really wanted and that is the Kitchen Scrubbing brush.  It is convenient, works wonderfully and is made with earth friendly materials, ceramic and bamboo.
Cooking Help
I have an Instant Pot that I use ALL the time. It has paid for itself 10 times over in time savings. Recipes that used to take hours take minutes and you get the infused flavor right away.  Recently I wanted to try to make meatloaf and one recipe showed how using Wilton Non-Stick Mini Loaf Pans.  Only two fit in on top of the potatoes (yes, you cook your potatoes at the same time), so if you have a large family you may want to use the foil method. For me and my husband two was plenty and we ate off what I made for a few meals.  These little pans also make great gift quick breads to give away.
These glass meal containers keep my pre-made salads fresh and tasty.
Office and Blogging Supplies
I know I am getting windy, but a few more items in the Home & Office store of mine I found essential for my work, this back up drive, (I take tons of photos), wireless earbuds (work with my iPhone, loved them so much I got some for my husband), and a 32gb SD card.
I have no knowledge of any of the items being on sale for Cyber Monday but it doesn't hurt to keep an eye on them if you need any and want to nab them at a great price.
Gardening (of course)
I also have a Garden Shop on Amazon where you can find many things I have gotten and used for my garden indoors and out. Like these metal raised beds, I am loving them!
They may not look like much now but wait till next summer!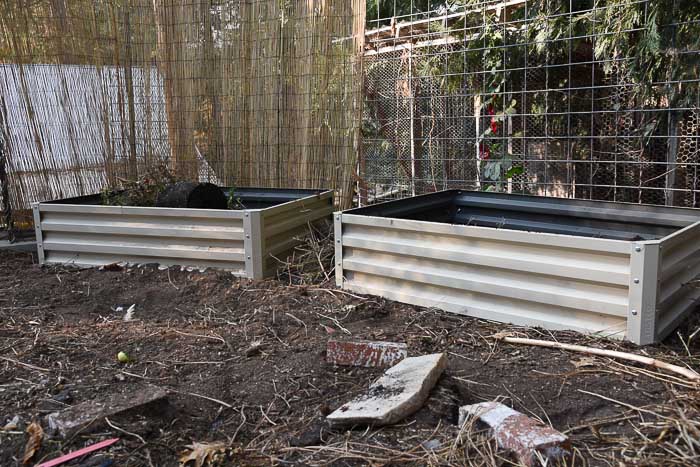 Last but not least is my Art Supply shop on Amazon.
I know you are used to more pretty photos than text in my normal blog posts, but I figured everyone preferred convenience over beauty today!
But here you go for a bit of beauty from the garden if you like:

Have a great week and enjoy!