Rambling about Rambler Roses
Why These Climbing Beauties Should be Your Garden!
Rambler roses are beautiful climbers that can add a touch of romance and elegance to any garden. These roses are known for their abundance of blooms, which cascade down the stems in large clusters.
However, rambler roses take slightly different care than many other roses, even climbers.
In this blog post, we'll go over some tips and tricks for growing rambler roses so you can get the most from them.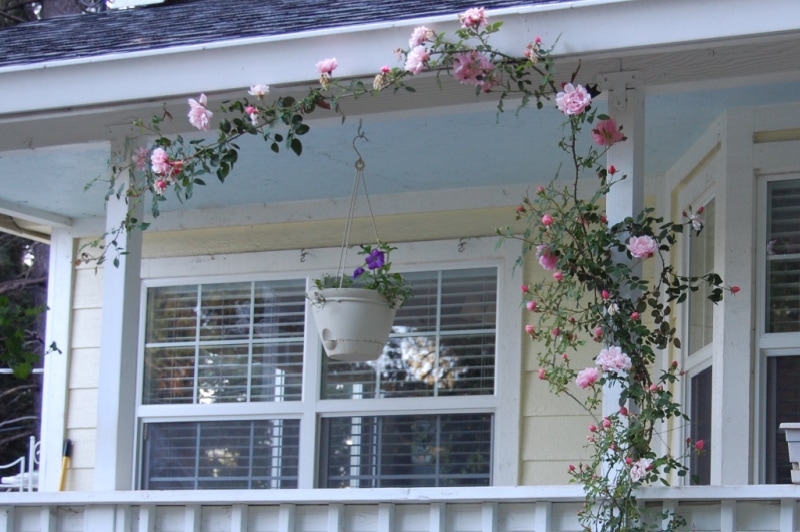 Ramblers differ from climbing roses though they are often confused. At the end of this post, I have a list of some favorite ramblers that are great growers!
Ramblers are much more vigorous and typically bloom once a season for a few weeks with sprays of smaller roses then carry lovely hips in the Fall. (this is not always the case, see below for more info)
Climbers repeat bloom through the season and display larger yet fewer flowers.
Choose the Right Location
Rambler roses require full sun to thrive, so choose a location that gets at least six hours of sunlight every day.
These roses also prefer well-draining soil, so make sure the soil in the planting area is loose and friable.
Even the worst of soils can be amended over time to create the well-draining loam we all wish we had.
All the best tips
You Can Make Your Soil Better!
Building your organic garden soil is essential for long-term, low-maintenance gardening success. Here you will learn the best tricks for great garden soil. Beginner gardener friendly!
Plant Properly
When planting rambler roses, make sure the hole is large enough to accommodate the root ball.
(Optional) Add some organic matter, like compost or well-rotted manure, to the soil to improve its texture and fertility. (if you already have great soil this step isn't necessary)
Place the plant in the hole and backfill it with soil, gently tamping down to remove any air pockets. Water thoroughly after planting.
If you get your rambler roses bare-root then don't be afraid to trim back the roots to better fit into the planting hole.
This won't hurt the plant and in fact, stimulates new growth.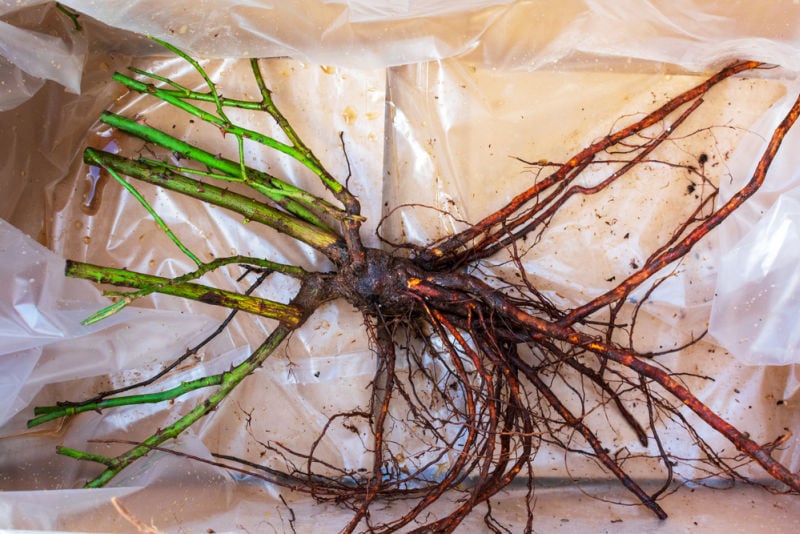 Provide Support
Rambler roses are vigorous climbers and require support to grow upright.
You can provide support by tying the stems to a trellis, arbor, or fence. Make sure the support structure is sturdy and can withstand the weight of the plant.
build it!
Easy DIY Arbor for Roses!
Arbors can be pricy but with a bit of lumber and a touch of time and you can build your own for a fraction of the cost.
During the growing season, you will want to keep tying in the whippy canes that these types of roses put out. They can grow very long so make sure you have plenty of space for them to climb.
Ramblers will often produce long, flexible branches from ground level. THESE ARE NOT SUCKERS and will produce next year's flowers.
Ramblers are grown on their own roots and not grafted, which makes them even better for cold regions.
Grow clematis with them on their supports for additional gorgeousness!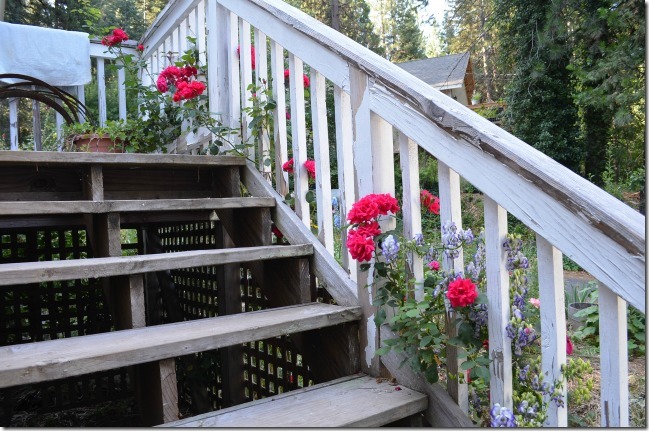 Pruning Rambler Roses
Pruning is essential for rambler roses if you wish to keep them in check or maintain their shape.
But here is where these roses differ from others.
Many rambler roses bloom once in late Spring/Early Summer and need to be pruned directly after bloom in mid to late Summer instead of in early Spring.
They bloom on old wood or growth from the previous season. You want to be sure to prune back the canes that had flowers this year.
Inspect the rose well, and cut out any diseased, damaged, or dead wood.
Also, remove any stems that are crossing or rubbing against each other. Cut back any stems that are growing outside of the desired shape.
Some ramblers require little to no pruning and can be left to grow up through trees, along eaves, or against a wall or fence you wish to cover!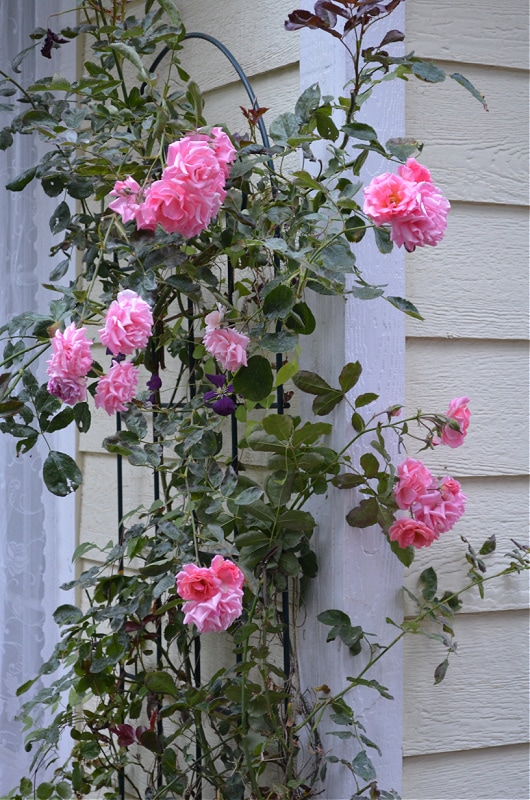 Water and Fertilize
Rambler roses appreciate regular watering, especially during the hot summer months. (though I have seen many growing in old farmyards with no care whatsoever)
Water deeply and infrequently, allowing the soil to dry out slightly between watering.
Discovering the Best Rose Fertilizer
See the facts, some of it may surprise you!
Many say to apply a slow-release fertilizer in early spring and again in mid-summer to encourage strong growth and abundant blooms but I prefer to use this organic liquid fertilizer that not only feeds the plants but feeds the soil as well.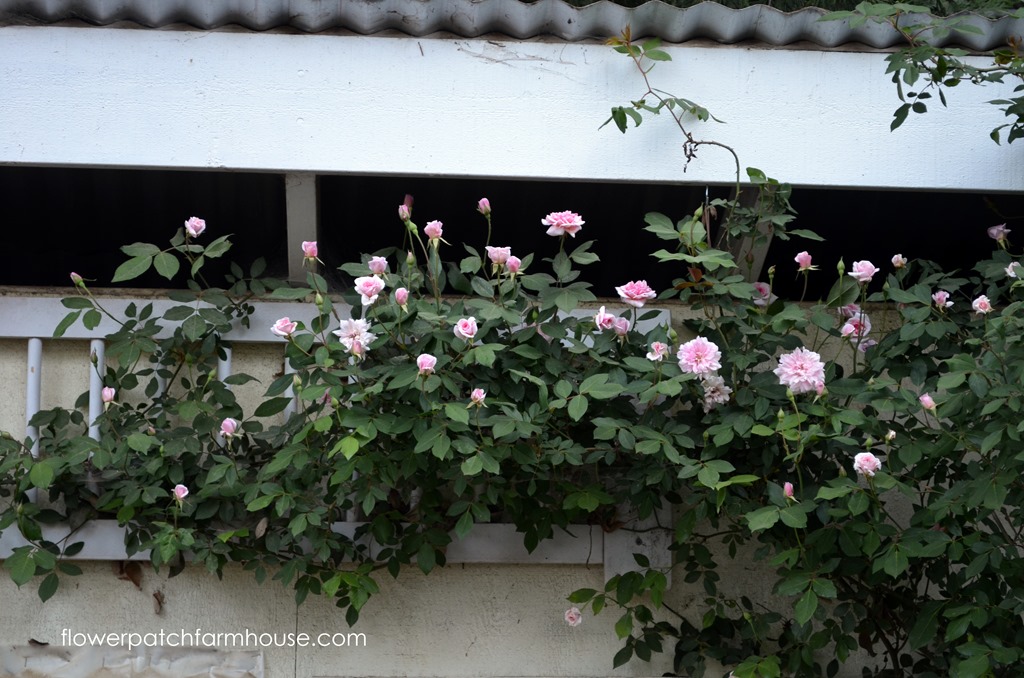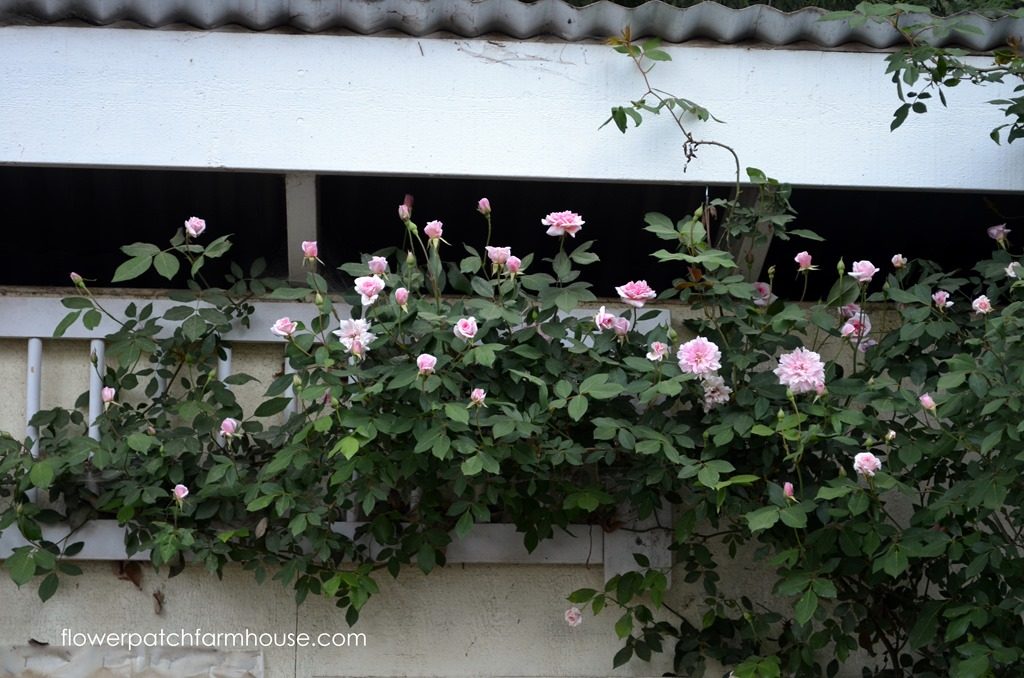 Pests and Diseases
Rambler roses can be susceptible to pests and diseases like aphids, spider mites, and black spot.
Some seem more inclined to get powdery mildew than others. I choose to keep my plants healthy and battle it out rather than spraying but you can use an organic product to keep these things in better check.
Just note, that because sprays are listed as organic does not mean it is safe to use around the pollinators you want to be attracted to your garden.
My preferred method is letting the good pests eat the bad. Ladybug eating aphids on lupine.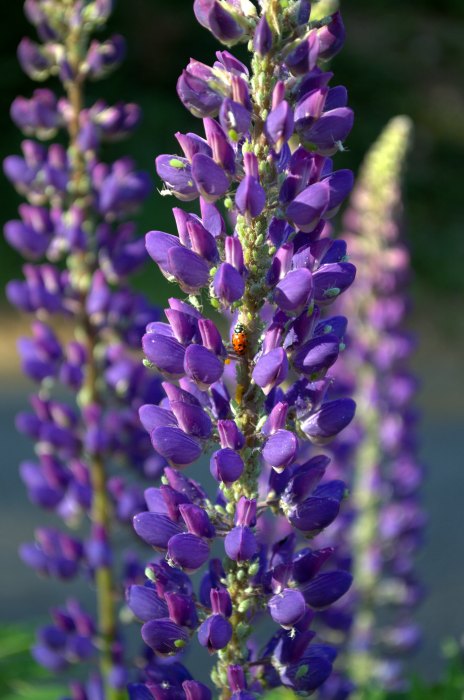 So do you want to try rambler roses yet? It can be so easy. Growing rambler roses that flourish takes just a few things like proper location, planting, support, pruning, watering, fertilizing, and pest control.
By following these tips, you can enjoy a bountiful display of beautiful blooms and healthy growth in your rambler rose garden.
My favorite best rambling roses…
I like rambler roses that are known to rebloom along with ones that bloom just once.
In my garden, the ramblers tend to bloom first before any of my other roses but that may not be true in all locations.
Want more climbing and rambler rose inspiration? See this short video showing a rose garden that is to die for.
At the time of this posting I am working on creating my own Rose Alley and will share the journey. I admit it will be a challenge for me as my growing conditions can be tough for roses but I am hoping to find roses that are up for the challenge!