Propagate Sweet Potato Vine
Propagate Sweet potato vine (ipomoea batatas) to easily get more of this fabulous foliage plant. There are many varieties and colors to choose from. You can also overwinter Sweet Potato vine from cuttings.
Ornamental Sweet potato vine is easy to propagate from cuttings. Not only can you get more plants throughout the summer but you can overwinter cuttings. By doing so you can have plenty next season without spending more money. Sweet potato vine makes a beautiful houseplant, in winter or year-round.
My favorite ornamental Sweet Potato vines are Margeurite and Sweet Caroline. The chartreuse color, large heart-shaped leaves, and vigorous growth make them both winners in my book. I do have other varieties that I enjoy growing as well and will share some photos of those here too.
At the end of this post is a video so be sure to check that out.
Related: Planting Sweet Potato vines in White Metal Tubs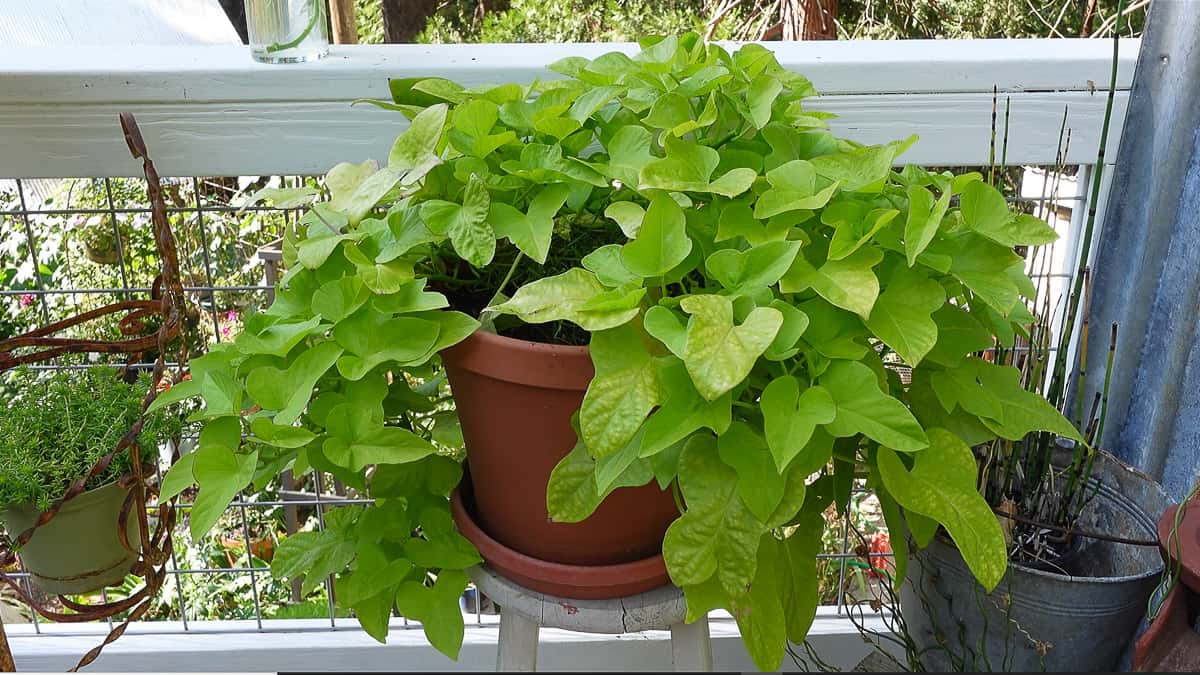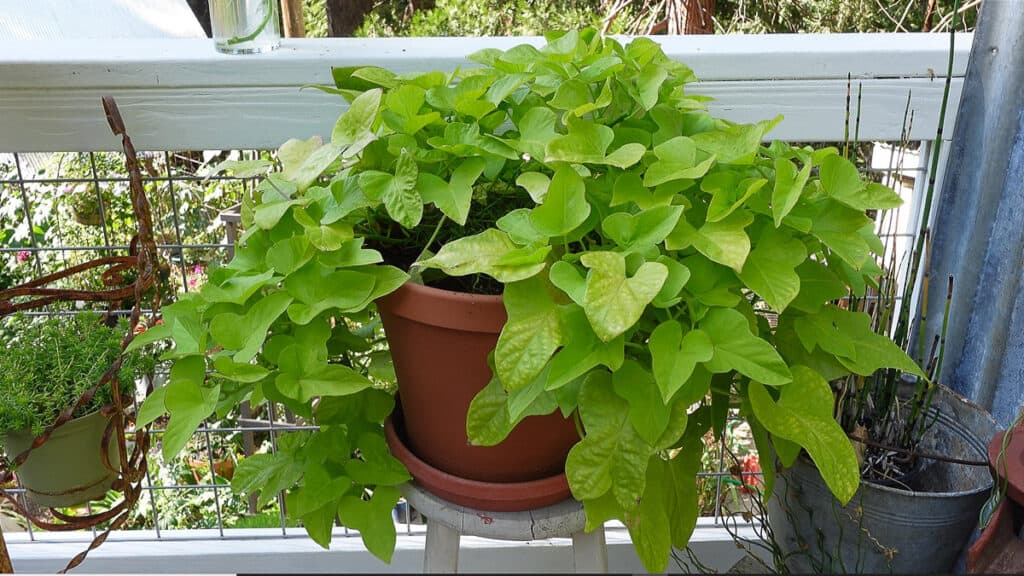 This post contains affiliate links. If you make a purchase after clicking a link I may make a small commission at no cost to you.
Sweet Potato Vine Propagation
Sweet Potato vine propagation is so easy that beginners will find it a perfect first-time project. Start with healthy plants and some sharp garden snips or pruners. All you need is a Sweet Potato vine plant to take cuttings from and a container of water.
To take cuttings, follow a vine back to a leaf node and cut to the length you wish. (where leaves emerge from the vine)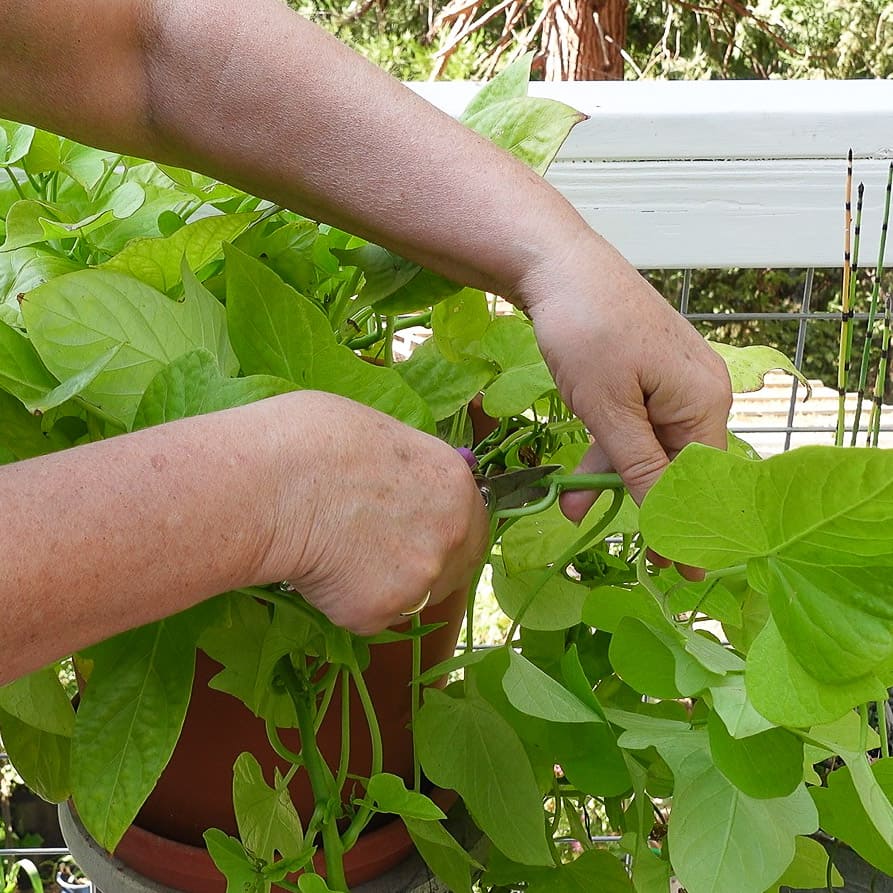 Remove Leaves from Vine
Next, snip off the leaves of the vine on the portion you wish to place into the water to root. The top of the vine should still have leaves left on it.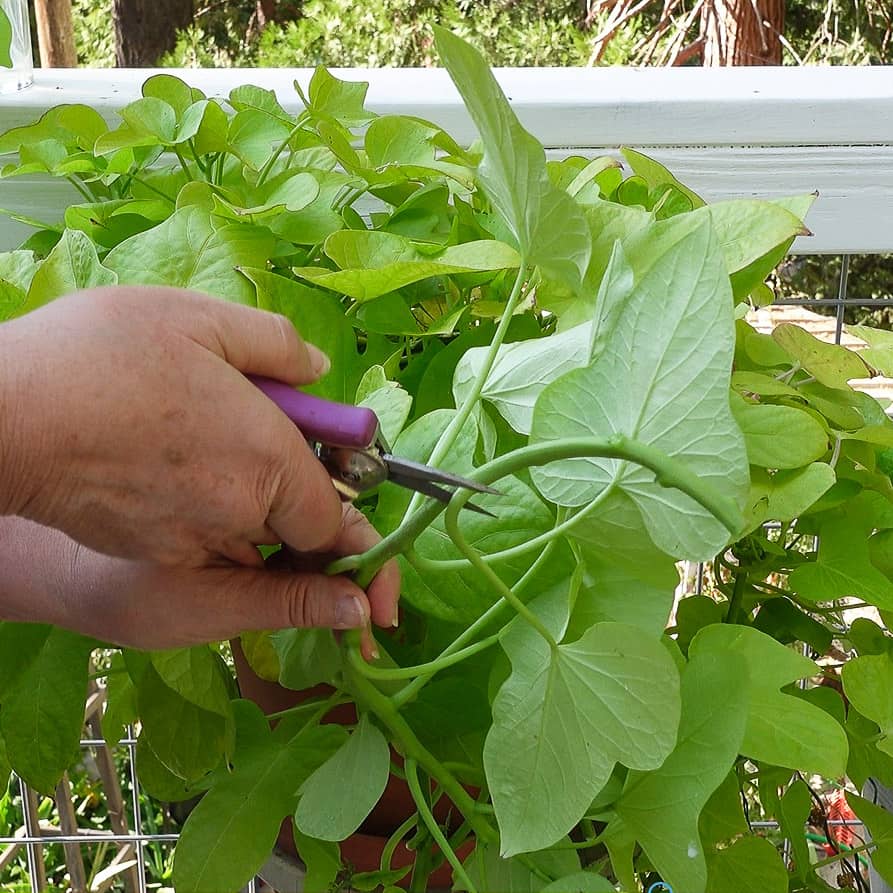 Cut enough off for the stem to reach the bottom of the container you will use to root the cuttings. (this helps keep them from falling out)
Sap will begin to ooze out of the cut ends. Gently swish the stem in water to clean this off before plunging it into your container of water.
This will keep the water cleaner from the beginning.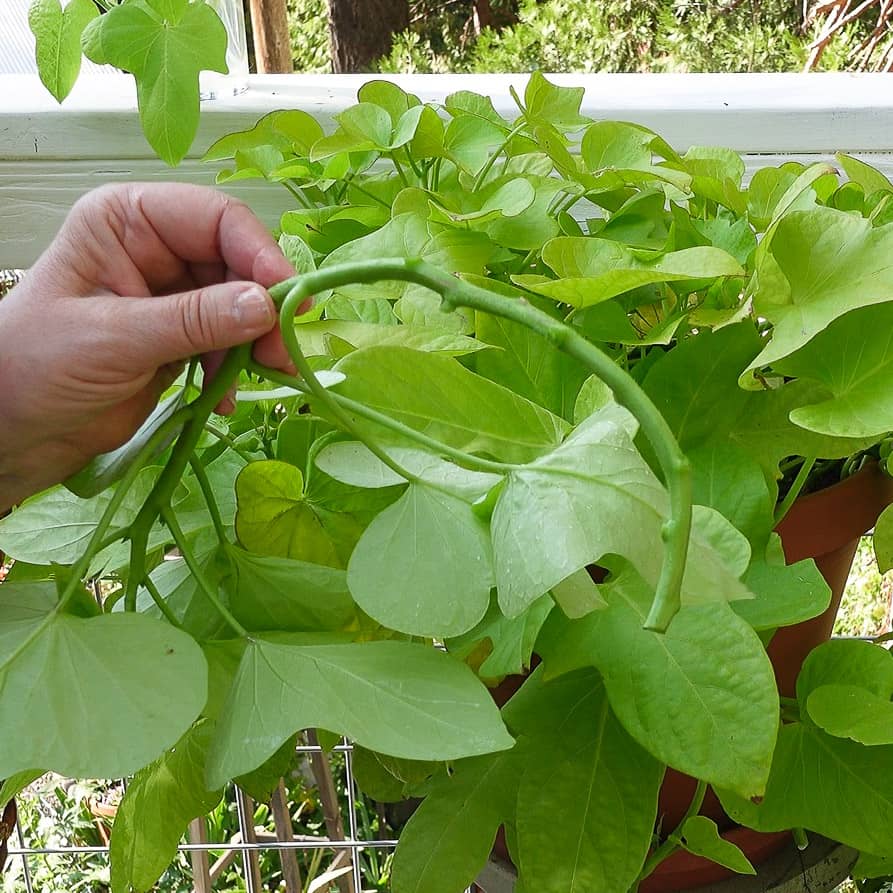 Change out the water in the container holding the cuttings weekly or by-weekly to keep it fresher. Use room temperature water.
Avoid submerging any leaves in the water, they will rot and cause problems.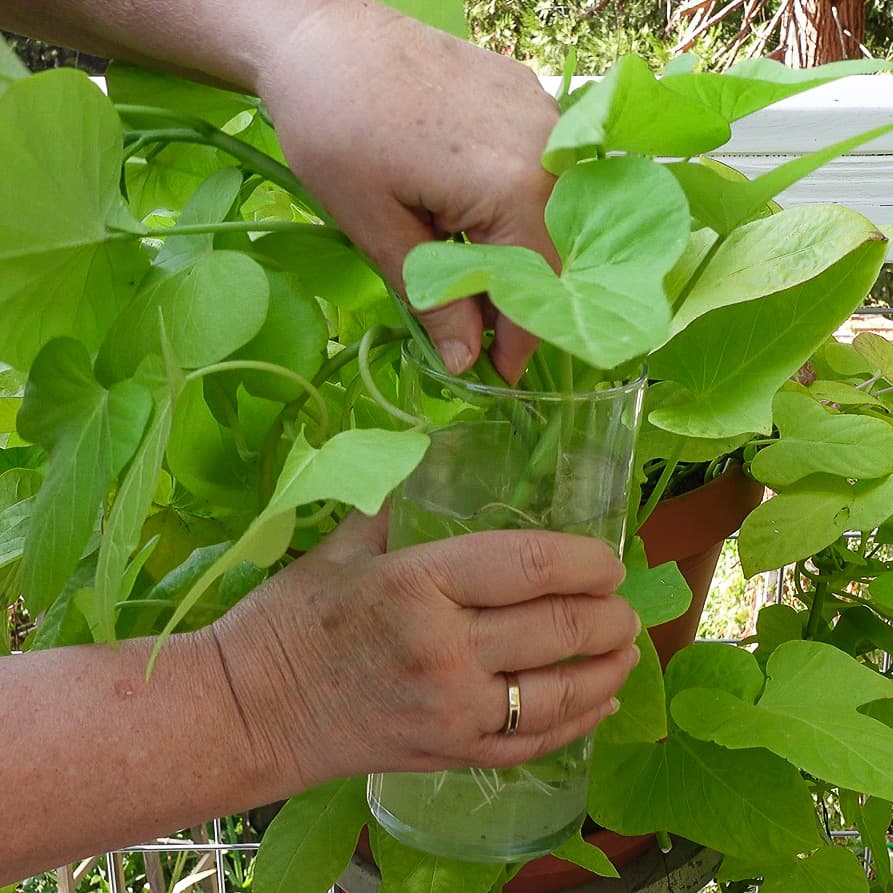 Use as a Houseplant
Over the winter keep your container of cuttings in a spot that stays above 50 degrees. Sweet Potato vines grow best in about 70 to 75 degrees temperatures.
You can also bring potted specimens into your home but I have found that more challenging than just taking cuttings and bringing them inside. I am trying again this year and will let you know how that goes.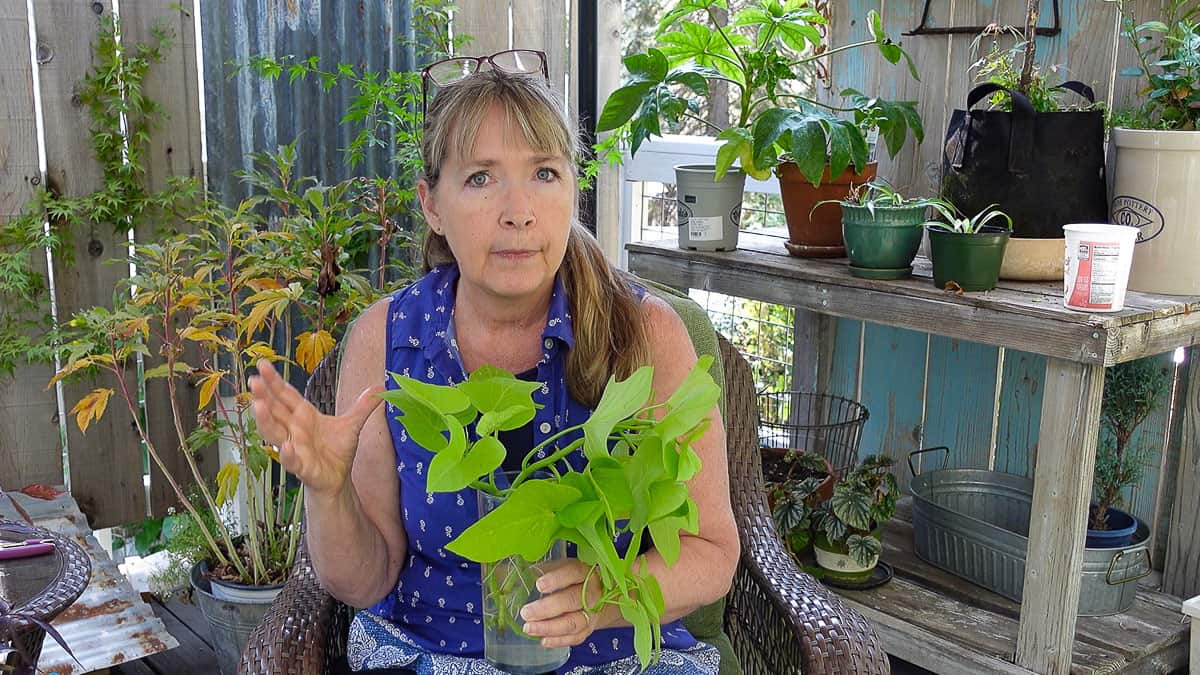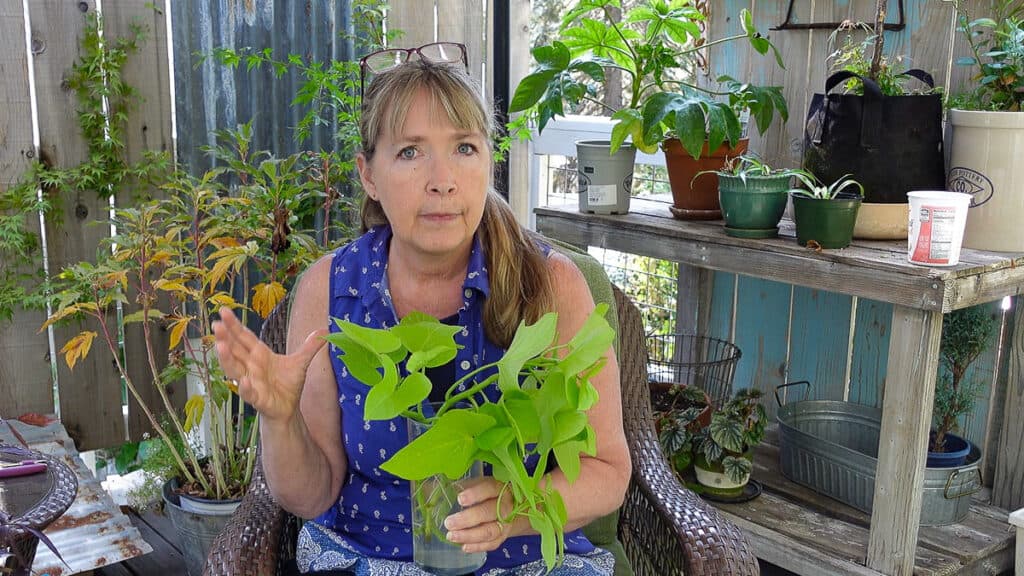 Different Sweet Potato Vine varieties
Over the summer I rooted many cuttings from pruning my Sweet Potato vines and used them in other containers at the base of plants. To keep them in check I would leave them in the smaller pots and prune as needed.
The bottom Sweet Potato vine is called Tri-Color as is such a gorgeous mix of green with a touch of white and pink. It colors up even better with more sunlight.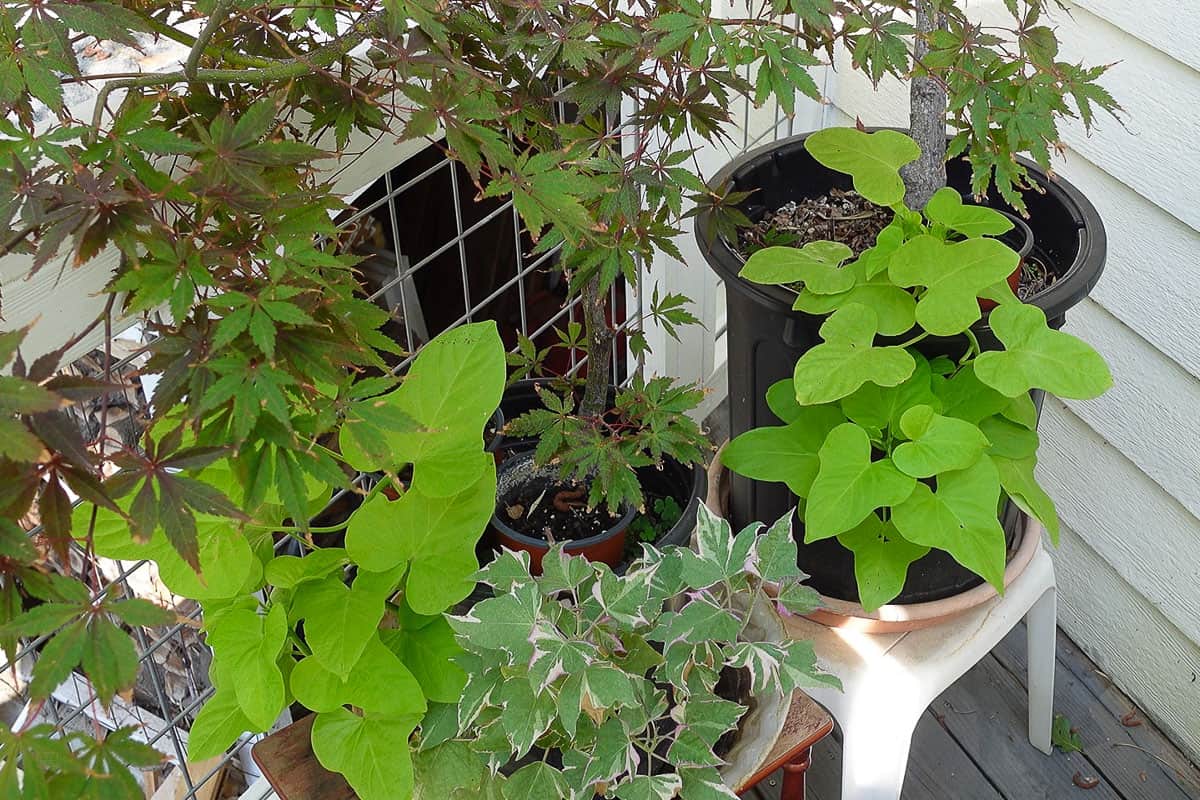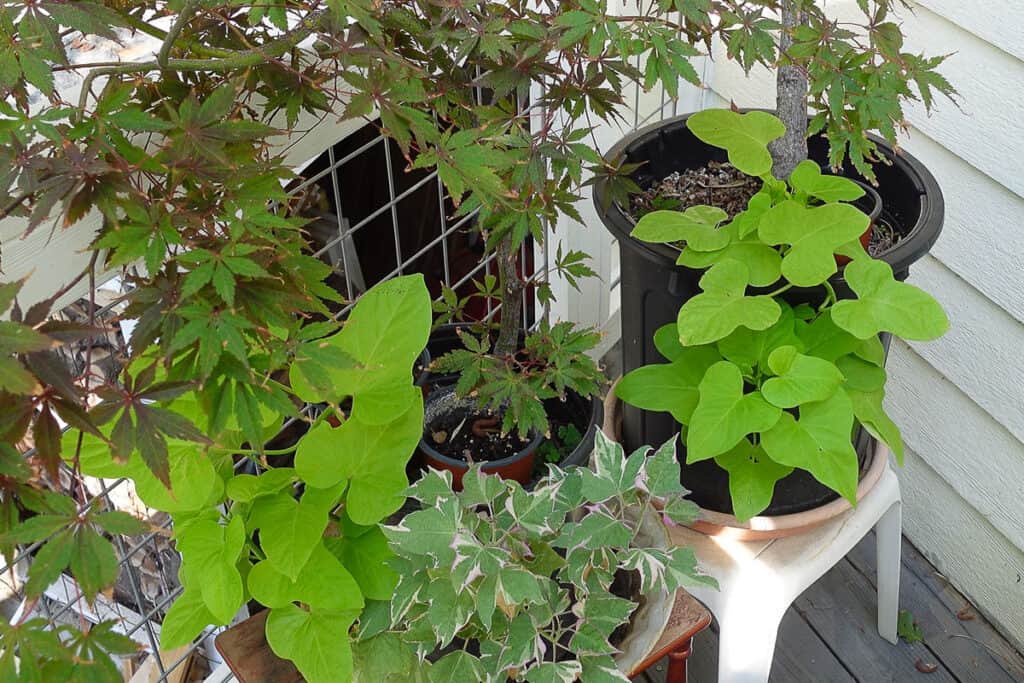 Some Sweet Potato vines are purple or nearly black. I have even had purple flowers bloom on one of my darker-colored vines.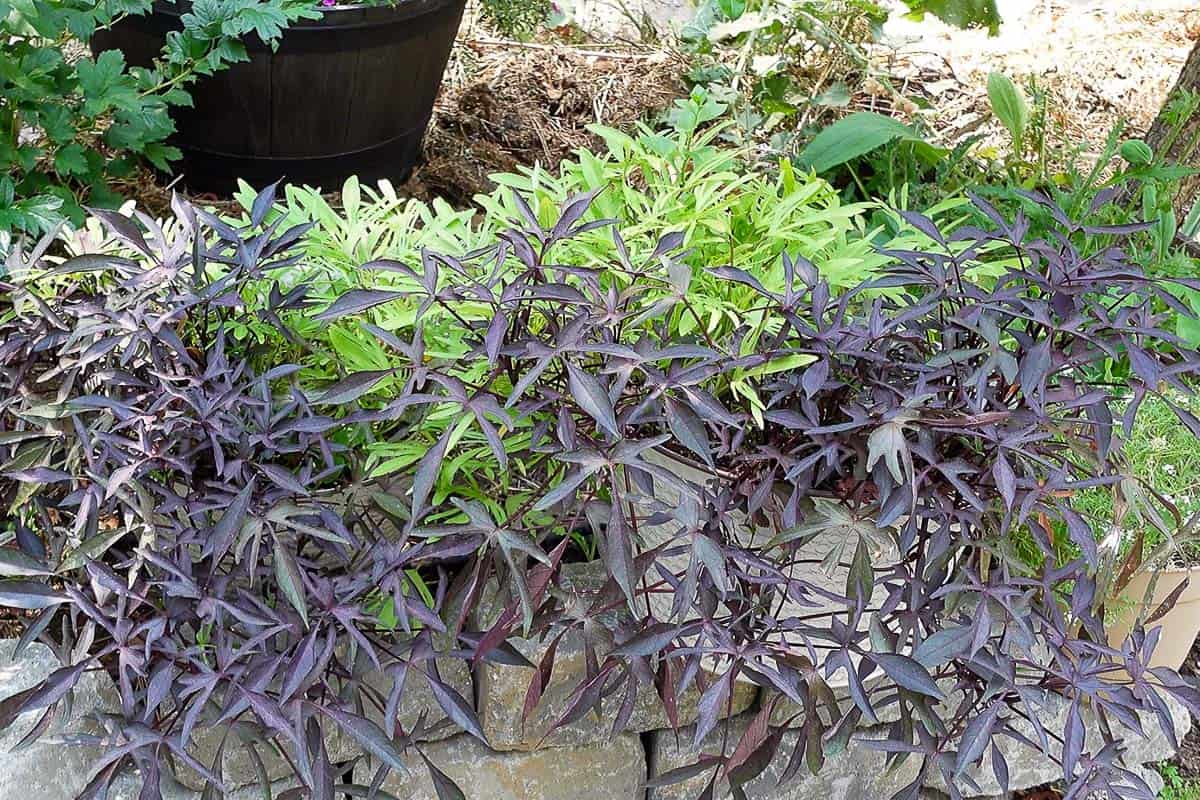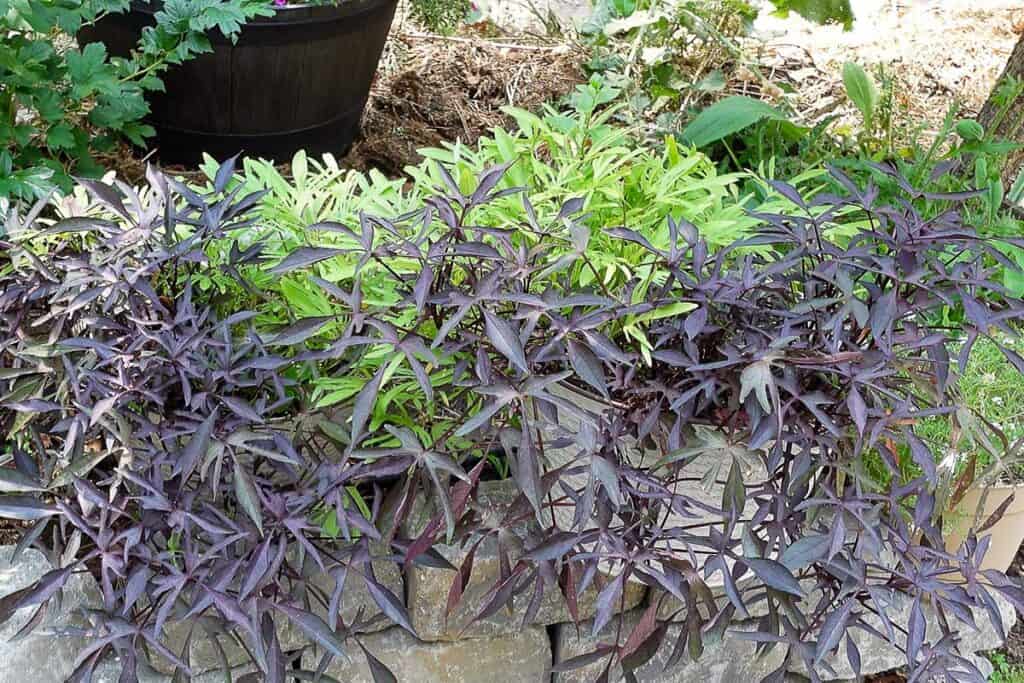 Plant Sweet Potato Vine
When the time comes and you wish to plant your cuttings, add potting soil to the container. Place the rooted cutting into the pot and fill it within 1/2 inch of the top of the pot with soil. Water well.
If the rooted cutting is top-heavy then prune it back as needed.
If planting outdoors in the garden there is no need to prune, just water well and give a bit of feed. Sweet Potato vines grow more vigorously when well fed.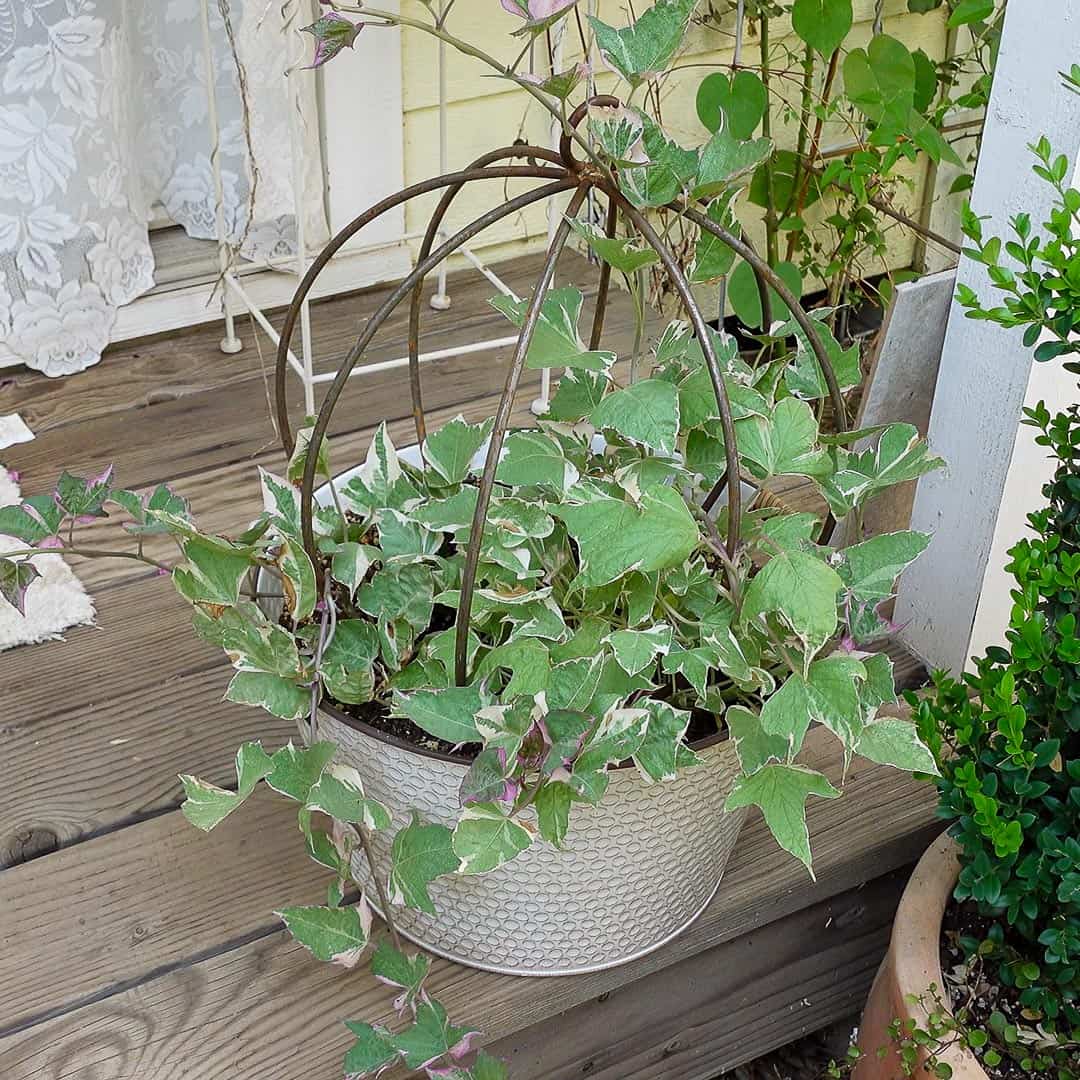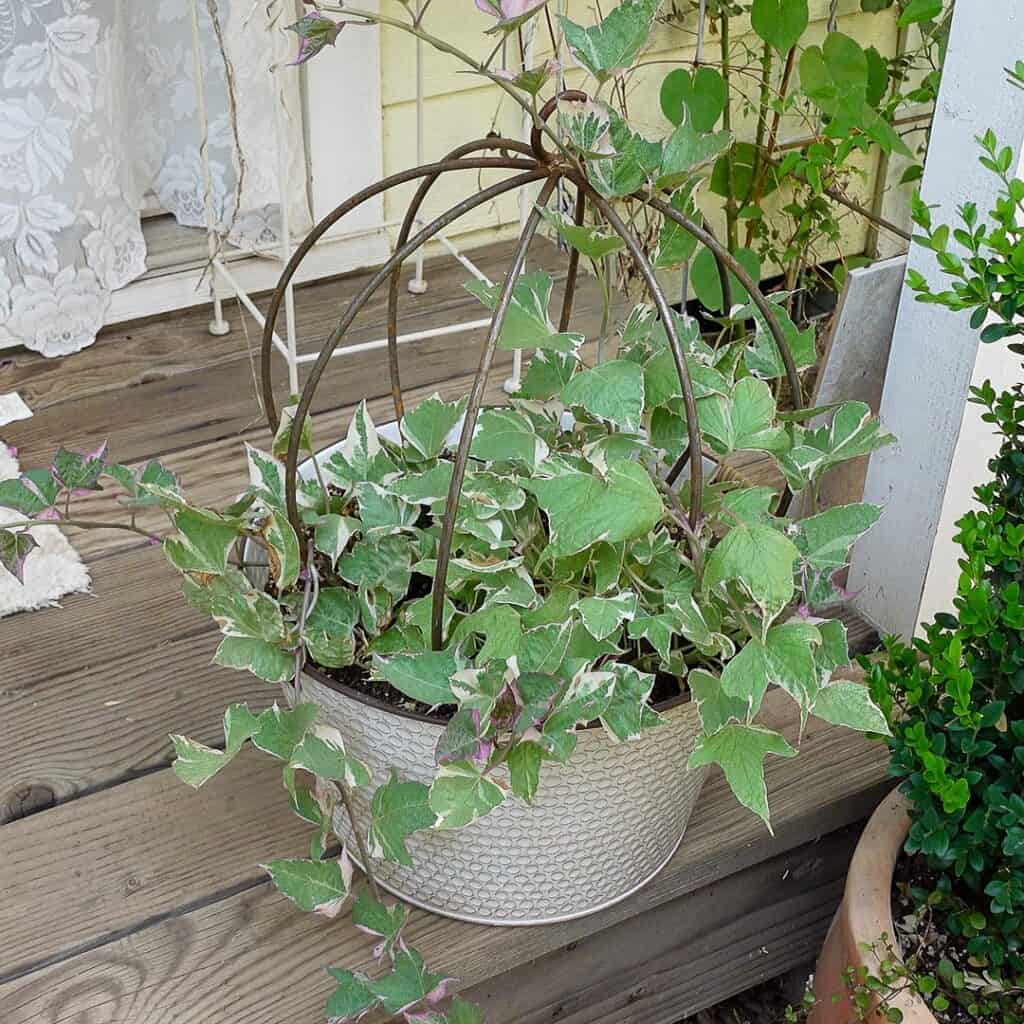 See the video: